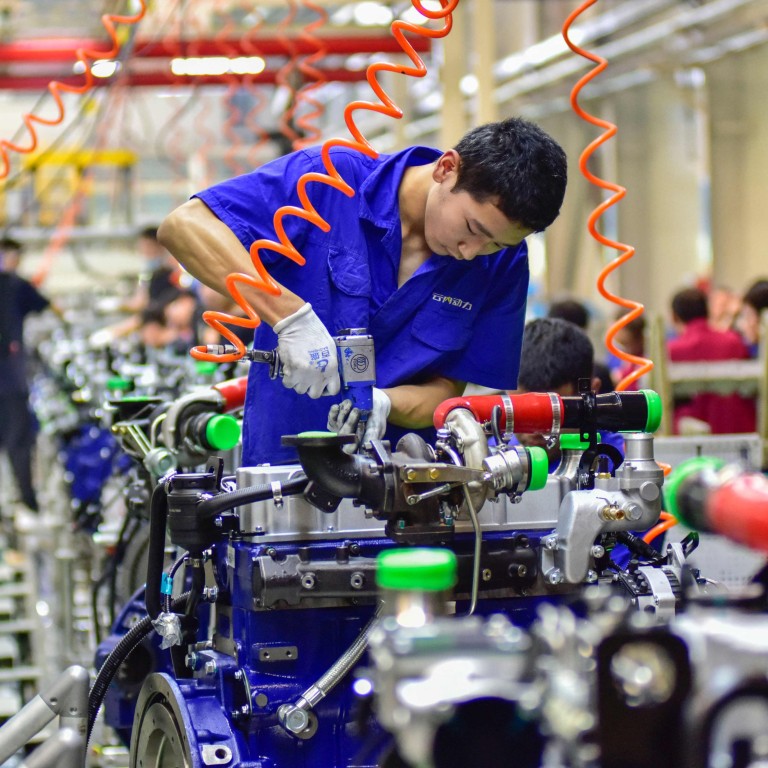 Chinese Premier Li Qiang urges better training for more blue-collar workers to plug skills shortage
Li says country needs to develop skilled talent and accelerate the development of vocational education
Government worries almost 30 million manufacturing jobs will be unfilled within the next two years
In a written address to a national vocational skills competition in the northern port city Tianjin, Li said broader paths and education were needed to establish a balanced workforce.
"Regions and departments across the country should earnestly develop skilled talent, accelerate the development of vocational education … broaden career development pathways, improve salary levels, and strive to cultivate a large, well-structured, and highly skilled workforce," Li said.
It aims to become a hi-tech power by the middle of the century, with expertise in a range of areas from telecommunications to artificial intelligence and electric vehicles.
But the Ministry of Human Resources and Social Security estimates that by 2025, nearly 30 million manufacturing roles will go unfilled, nearly half of all jobs in the sector.
In its fourth-quarter report last year, the ministry identified 100 jobs facing the most severe labour shortages, 41 of which were in manufacturing, up from 39 in the third quarter, in occupations such as welding and car production line operations.
State Councillor Shen Yiqin told the skills competition in Tianjin that better vocational training was an essential foundation for expanding the pool of skilled blue collar workers.
"It is necessary to innovate the training system for skilled professionals, improve evaluation and incentives … solidly promote the reform and development of technical colleges, and constantly improve disciplines and majors," she said.
Beijing has repeatedly said highly skilled personnel are a core part of its strategy to develop a quality workforce, prompting policy overhauls in vocational education.
Pilot programmes will be set up in advanced rail-transit equipment, aerospace equipment, shipbuilding and marine engineering equipment, new materials, and the weapons industry, the ministry said.
In the short to medium-term, local governments have been tasked with bridging occupational schools with industrial companies and research institutions to better accommodate market needs, according to the announcement.