Science
Get more with myNEWS
A personalised news feed of stories that matter to you
Learn more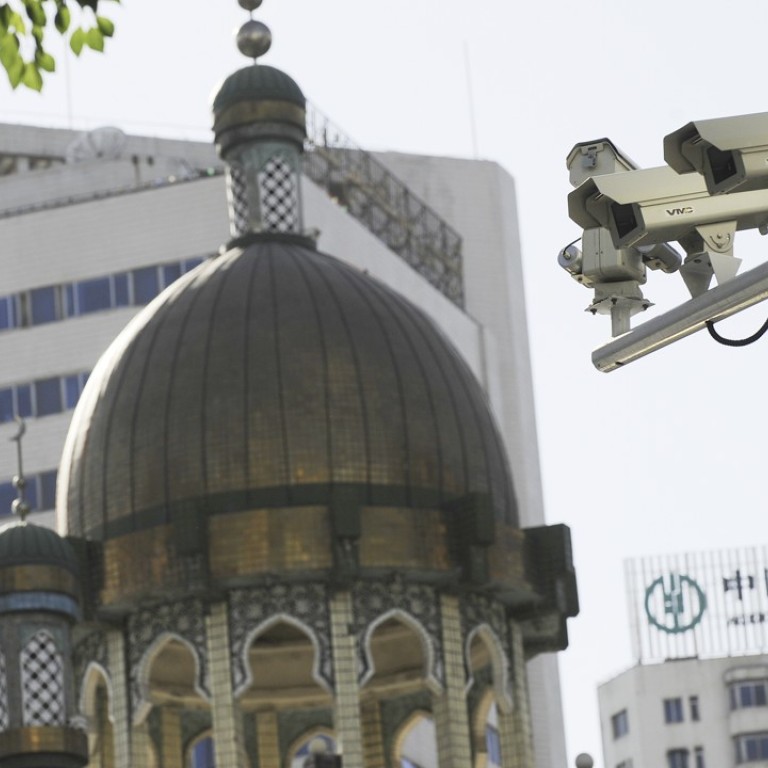 How tensions with the West are putting the future of China's Skynet mass surveillance system at stake
The twin pressures of the US-China trade war and threatened sanctions of sensitive critical components are forcing security authorities to turn to innovative solutions
The Skynet is falling.
The world's biggest video surveillance system, under construction in China, relies on critical components from the West and supplies are drying up as the United States and other nations tighten trade restrictions, according to scientists and engineers involved in the programme.
Skynet, as China's national security network is known, had 170 million cameras last year and Beijing plans to have another 400 million units installed across the country by 2020.
The system uses artificial intelligence, including one technology under development that could eventually allow the government to identify any one of its 1.3 billion citizens anytime, anywhere.
It is already possible for some CCTV cameras to identify an individual 15km away (9 miles) and they are deployed in many sensitive areas, such as the disputed islands in the
South China Sea
, Xinjiang's border with Afghanistan in the northwest, and Tiananmen Square in Beijing, to reveal targets of interest at night, in snow, and through smog.
The small tube device inside the camera that makes this possible generates a powerful laser beam every trillionth of a second.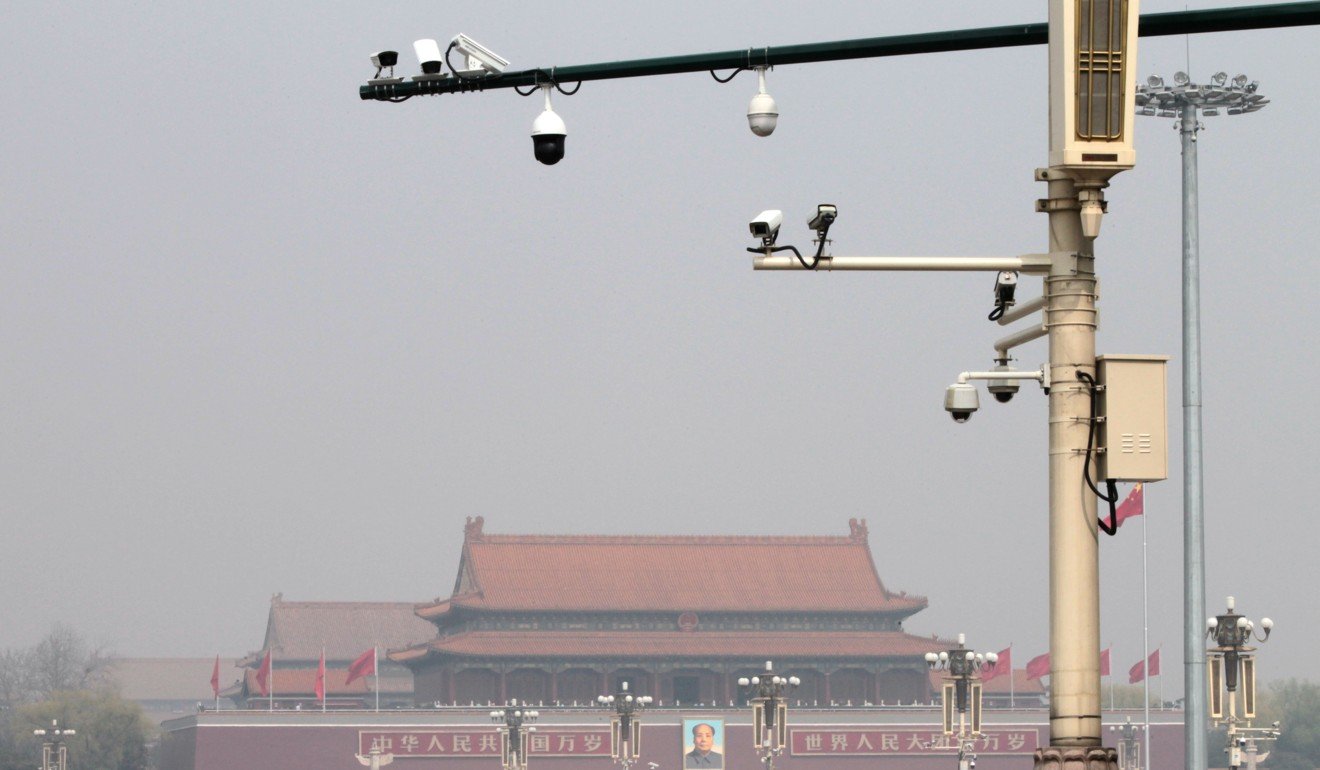 Last week several government researchers confirmed that the US and some European countries had stopped shipping these components to China and national security authorities were deeply concerned.
A company in the Netherlands, for example, "has been doing business with us for many years. Now their government won't issue a [export] licence," said one researcher in Beijing, who is developing an advanced surveillance system for Chinese defence and intelligence agencies.
"They [the company] can't even send a shipment to Hong Kong any more", which was "almost unprecedented" as Hong Kong had long served as a reliable proxy for sensitive surveillance equipment and technology sold to the mainland, the researcher said.
The Netherlands' foreign affairs ministry declined to comment.
"The West is forming a united front [against China]," said a senior engineer involved in the Skynet programme.
"The national security authorities are deeply concerned.
"They are taking action."
There are other components, such as graphic processing chips used in the security cameras, that are not yet banned for sale to China, but soon may be. Most of the chips are imported from the US, which still allows them to be exported to China.
However, in addition to the mounting trade war, there is also pressure internationally for action in response to reports that up to 1 million Uygur Muslims are being held in detention centres in
Xinjiang
in the country's far west.
The UN Committee on the Elimination of Racial Discrimination has urged China to stop detaining individuals without lawful charge, trial and conviction.
China has not denied the existence of the facilities. The government has said Xinjiang faces a serious threat from Islamist militants and separatists who, it says, plot attacks and stir up tensions between the Uygur minority and Han Chinese, who make up most the population.
China has told the United Nations and other countries to back off from its domestic affairs but one consequence could be further export controls on surveillance equipment components.
An official from the US State Department said the United States was "deeply troubled by the Chinese government's worsening crackdown on Uygurs, Kazakhs, and other Muslim members of minority groups in Xinjiang".
"We are working closely with our inter-agency partners to ensure significant consequences for those who commit serious human rights abuse abroad, including the situation for Muslims in Xinjiang," the official said.
"We will continue to consult with the Department of Treasury on potential export controls on items that can be misused by Chinese security officials in Xinjiang, and controls on Chinese entities that act in a manner inconsistent with US foreign policy, in order to ensure that US companies are not complicit in these abuses."
The Chinese foreign ministry declined to comment.
CLOSE WATCH
A group of US lawmakers led by Senator Marco Rubio and representative Chris Smith has urged the administration of US President Donald Trump to "swiftly act" to sanction Chinese companies supplying hardware to the Xinjiang surveillance programme.
In a joint letter to US Secretary of State Mike Pompeo and Treasury Secretary Steve Mnuchin on August 28, Rubio and Smith, chair and co-chair respectively, of the bipartisan Congressional Executive Commission on China, said: "Chinese companies like Hikvision and Dahua Technology … have profited greatly from the surge in security spending, reportedly winning upwards of US$1.2 billion in government contracts for large-scale surveillance projects".
Stocks of major surveillance equipment suppliers to the Chinese government have already tumbled since the start of the trade war earlier this year.
Hikvision, the world's largest video surveillance company, based in Hangzhou, China's eastern Zhejiang province, has seen its stock price nearly halve from its peak in March to August.
Over the past couple of weeks it dropped a further 20 per cent.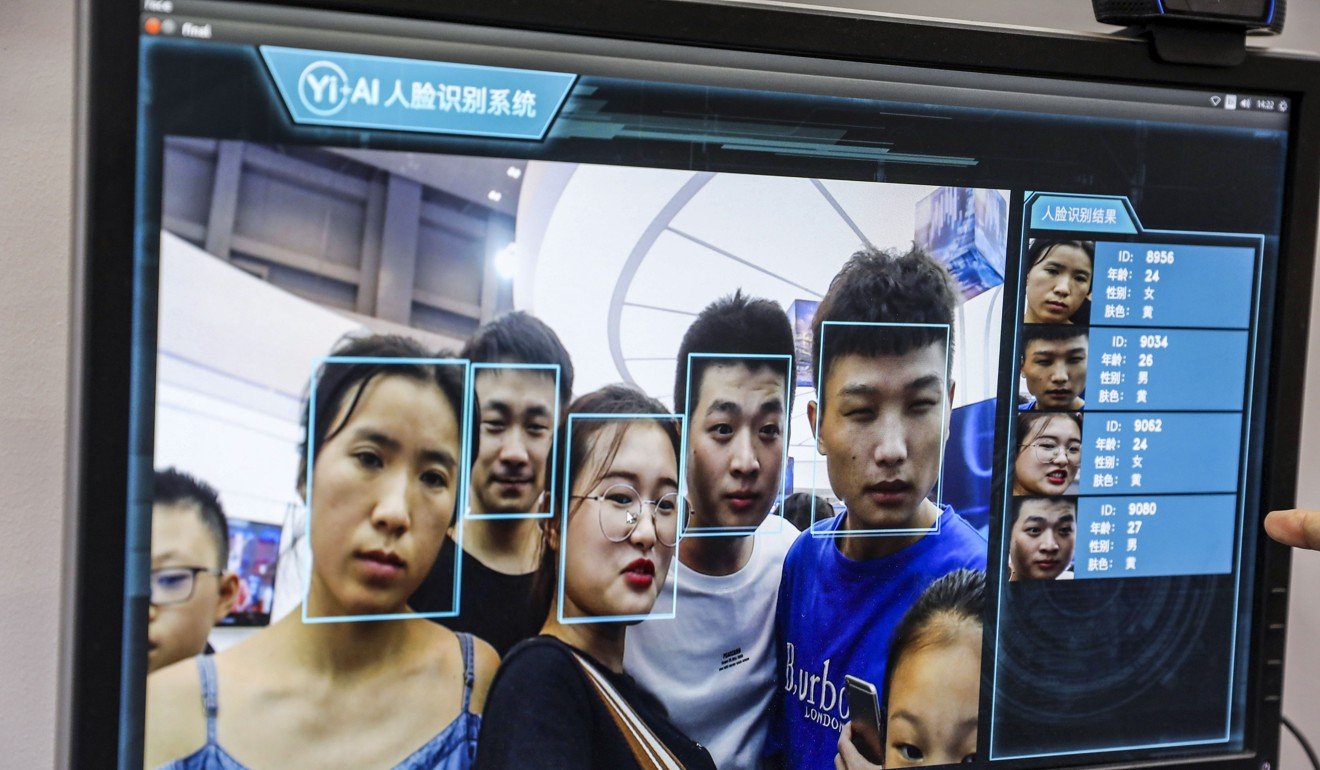 Investors are worried the company could become another
ZTE
– the Chinese telecommunication giant caught reselling American chips to Iran. The White House threatened to cut off chip supply in response and ZTE almost went bankrupt.
Hikvision has said its product was less sophisticated and needed fewer components, making the impact of sanctions from a single country "relatively smaller", according to a report by the Shanghai Security News on Monday.
The company declined to comment to the South China Morning Post .
Dahua Technology, the world's second-biggest maker of surveillance equipment, based in Shenzhen, Guangdong province in China's southeast, said it was closely monitoring the situation.
"A large number of proposals are submitted to the US Congress each year and they go through many processes, such as public hearings, so only a small proportion can be passed each year," Dahua told worried investors.
"The US government has not responded to this proposal yet," it added. The company did not respond to questions.
Hikvision, Dahua and Uniview Technologies, the third-largest global player and also Chinese, between them scoop nearly a third of video surveillance revenues in the world, according to an IFSEC Global report in March.
SHORT SUPPLIES
The rapid rise of these companies is in part driven by China's domestic market, which has been growing four to five times faster than the rest of the world.
China is expected to buy US$20 billion worth of CCTV cameras and related equipment this year, nearly half the size of the global market.
Tiandy Technologies, a Tianjin-based company supplying video surveillance equipment to more than 50 countries around the world, said sanctions could end up hurting the national security interests of Western countries.
A company spokeswoman said many CCTV cameras sold in the West were developed, designed and made in China. Some Western security companies stuck a label on the products, but they ran AI codes written by Chinese software engineers, she said.
"We have invested heavily in research and development and Chinese companies have the best AI applications in video surveillance," she said.
"We are making the world safer."
The spokeswoman said Tiandy had established "strategic partnerships" with chip suppliers in the West and was so far unaffected by sanctions.
"This is not going to change overnight," she said, while confirming that the company was preparing for the worst.
"We are taking active measures to secure and broaden our supplier chain," she said, adding that Skynet and other government surveillance programmes in China would continue, despite external pressure.
"To China, this is the kind of job that must be done no matter what happens," she said.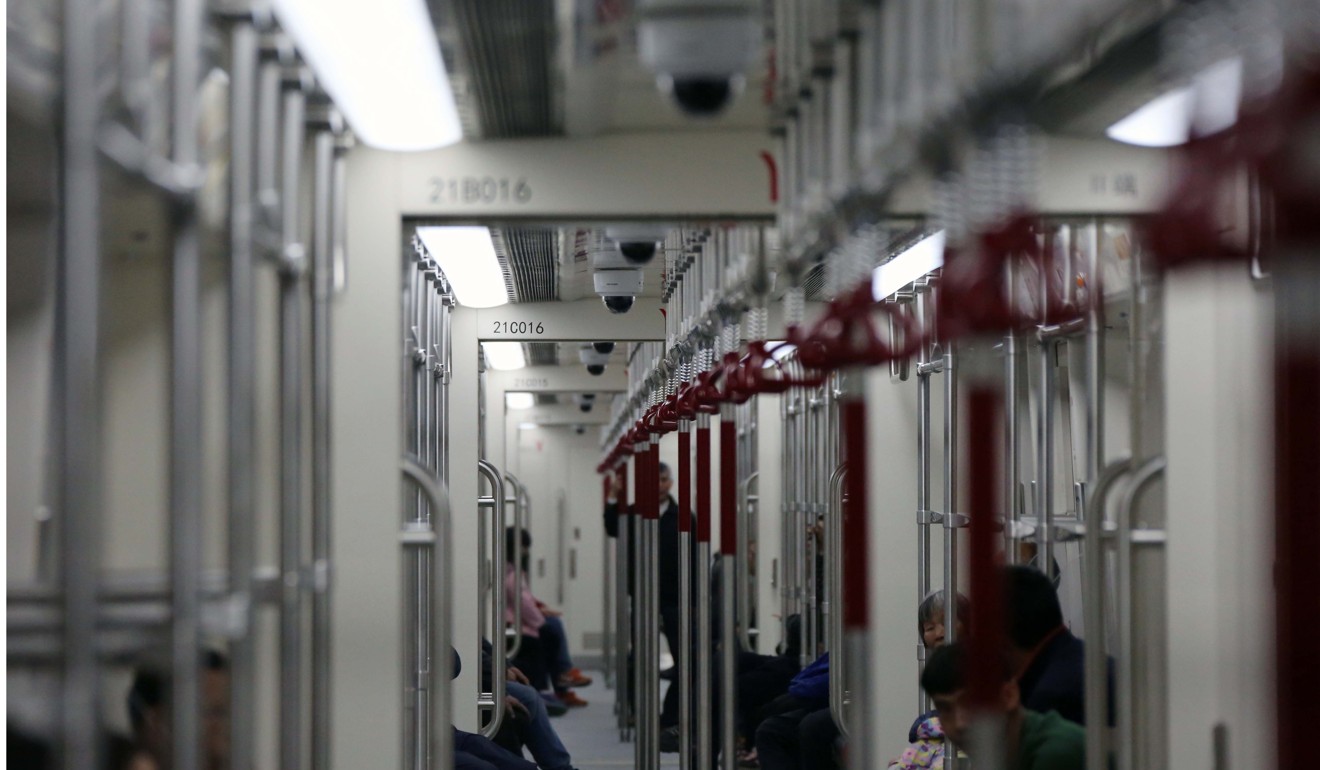 Li Guoping, deputy director of the Nanjing Institute of Astronomical Optics and Technology at the Chinese Academy of Sciences in Jiangsu, said Western sanctions on imaging chips could have severe consequences.
For instance, the US embargo on advanced infrared sensors had forced China to give up on numerous branches of astronomy research.
"No chips, no work," Li said.
China was aware of the issue and the government had made huge investments in development of chip sets, he said.
But domestic suppliers still cannot deliver top quality products and, with their small capacity, they cannot meet the huge and rapidly increasing demand.
Chinese national security officials are looking for a domestic substitute for the laser surveillance tube recently sanctioned by the West, according to an informed researcher, but have so far failed.
The best domestic device generates a billion beams per second, a thousand times slower than those from the West.
The inferior hardware severely affects the distance and clarity of a target but Chinese scientists are coming up with an alternative solution.
Instead of collecting two dimensional information, they are going 3D.
The additional information allows them to use a lower laser illumination to produce images with equal – or even superior – clarity, according to the researcher.
A prototype system had already been delivered to the security forces for field testing and initial results were "satisfactory", the researcher said.
"The best weapon against sanctions is innovation."