Science
Get more with myNEWS
A personalised news feed of stories that matter to you
Learn more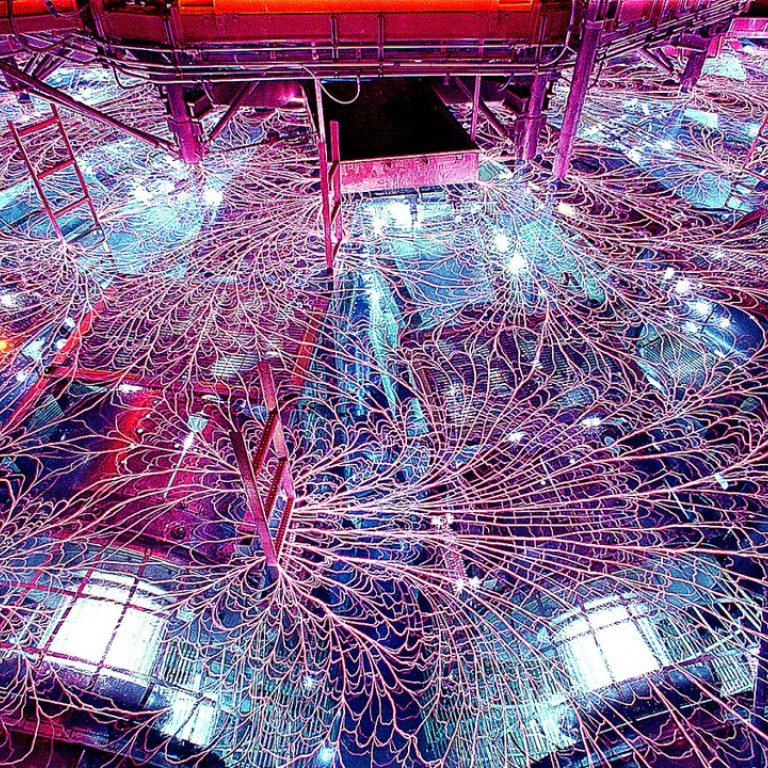 Operation Z machine: China's next big weapon in the nuclear 'arms race' could create clean fuel – or deadly bombs
The Chinese military is building a test facility to simulate thermonuclear explosions on a much greater scale than comparable US centres
Information from the experiments could give scientists a much clearer picture of how weapons perform under extreme conditions
Deep in the heart of southwest China's mountainous Sichuan province, the military is building a machine to simulate thermonuclear explosions on an unprecedented scale.
It's been described as a Chinese version of America's "Z machine" – formally known as the Z Pulsed Power Facility – a giant wheel-like device developed by the United States to see how particles react under extreme radiation and magnetic pressure.
Z machines have been used in the development of nuclear weapons, from conventional warheads to the pure fusion bomb – a hydrogen bomb that can in theory be made in any size, cost a fraction of today's nuclear stockpile and burn "cleanly" without producing radioactive fallout.
And for decades, the Z machine at Sandia National Laboratories in Albuquerque, New Mexico, has led the way in the field.
But now Chinese researchers are trying to build a machine that will produce much more electricity to create much more extreme environments for testing weapons, allowing scientists to delve deeper into the nuclear unknown.
The machine is being built for the military by the Chinese Academy of Engineering Physics at China's nuclear weapons development base in the city of Mianyang and is expected to be up and running in a few years, according to a Beijing-based nuclear physicist.
It is designed to produce about 60 million joules of energy in an instant – roughly 22 times the 2.7 million joules generated at the Sandia facility.
It does this by firing powerful electrical pulses at a target about the size of a spool of thread consisting of hundreds of tungsten wires, each thinner than a human hair.
When the pulses pass through the wires, the tungsten explodes, evaporates and creates a plasma with a magnetic field so strong that the exploded particles are forced inward.
The particles collide, producing intense radiation – mostly X-rays – and creating conditions that more accurately reflect a real nuclear explosion.
The facility would allow researchers to see more clearly how new warhead designs and materials could perform under these extreme conditions.
"The intensity is unprecedented. With so much energy, we can heat a target to more than 100 million degrees Celsius," the nuclear physicist said. "It will dwarf the machine in Sandia."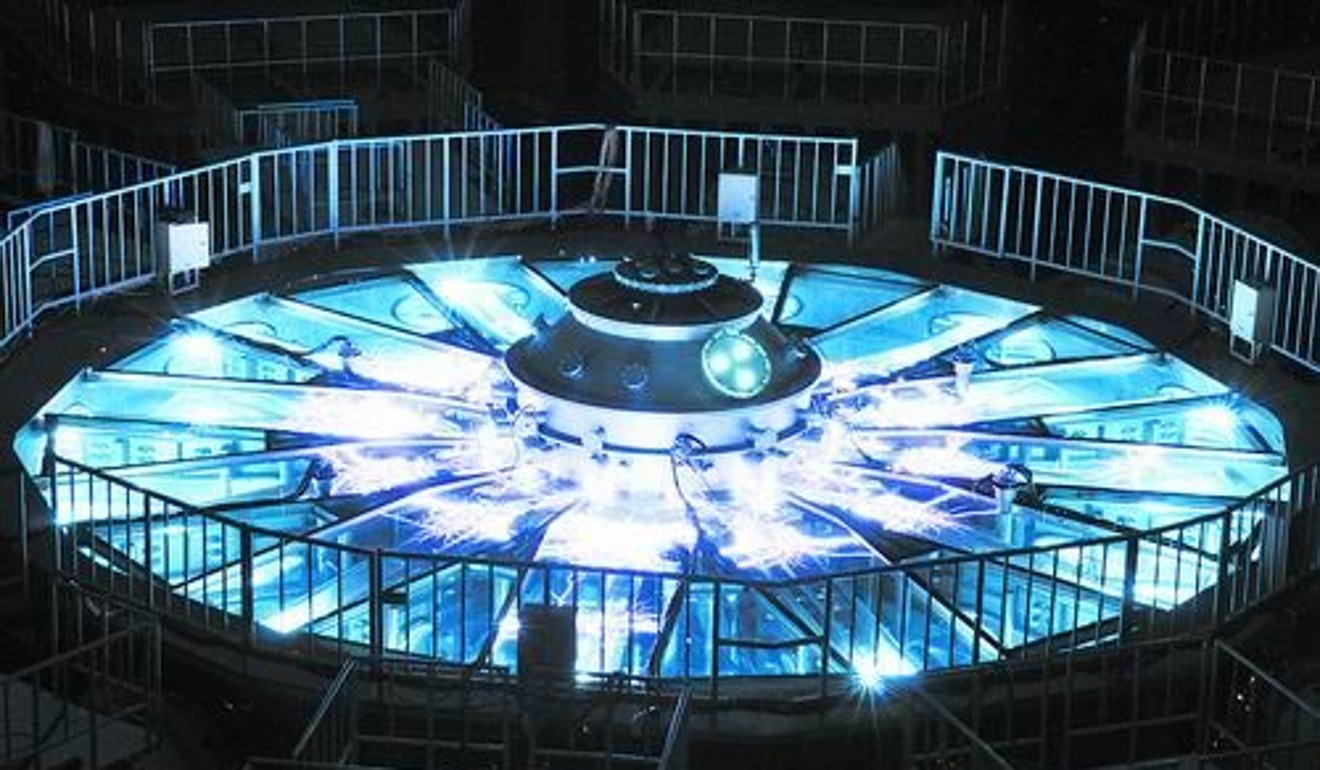 Liu Bo, associate professor with the Institute of Nuclear Science and Technology, Sichuan University in Chengdu, said the Z machine in China could be powerful enough "to start fusion".
When two atoms come under enough pressure, their nuclei will merge and release a large amount of energy in a process known as fusion. It is fusion that fuels the sun.
Liu said that when not used to research weapons of mass destruction, the facility could help develop the technology to harness clean energy of almost unlimited quantities.
The academy has built a smaller model of the proposed Z machine which can put out nine million joules, according to one physicist.
The academy had conducted about 200 gas gun tests – another type of laboratory experiment to simulate the extreme physics of nuclear blasts – between September 2014 and December last year, according to an earlier report by the South China Morning Post.
That was an average of five tests a month. By comparison, the United States carried out 50 such tests between 2012 and 2017, according to the Lawrence Livermore National Laboratory.
The ramped up research comes as US President Donald Trump suggested earlier this month that the US was involved in a "crazy" arms race with the China and Russia.
"I am certain that, at some time in the future, President Xi and I, together with President Putin of Russia, will start talking about a meaningful halt to what has become a major and uncontrollable Arms Race," Trump tweeted early this month.
"The US spent 716 Billion Dollars this year. Crazy!" he added.
Beijing rejected the claim. "We have never taken part in any kind of arms race and do not constitute a threat to any country," Chinese foreign ministry spokesman Geng Shuang said.
Nevertheless, China Youth Daily reported in May that the academy aimed to beat the US in nuclear weapon development.
"Must surpass the US" has become a motto for scientists and engineers working in the top-secret research facilities, the official newspaper of the Communist Youth League said.
These facilities, with "some of the best hardware in the world", have attracted many graduates from top universities, including Tsinghua, Caltech and Oxford, according to the newspaper.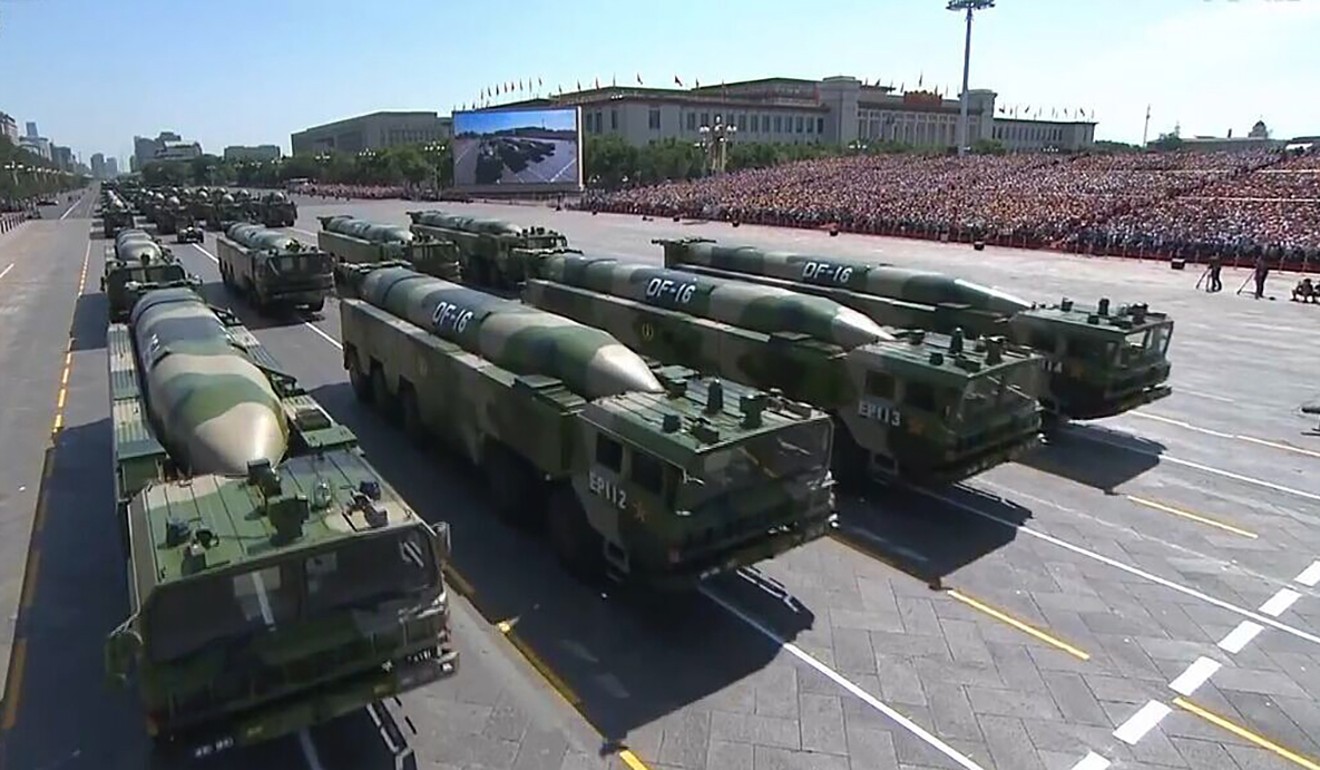 A nuclear physicist who studied Z machine technology but wished to remain anonymous said the Chinese government had pledged strong, continuous support for nuclear research.
"The huge investment has boosted the construction of large facilities," he said. "The situation in the US is relatively dim. It is not because the US researchers are not working hard enough or not bright enough, but because financial support from the government has become quite unstable and is often trimmed."
However, Lei Yuan, a nuclear physicist at Peking University's school of physics, said the project team should prepare for massive challenges.
Lei said there had been costly failures in developing the technology in the US and Chinese scientists faced equal if not greater uncertainties because of their much more ambitious goals.
For instance, fusion could produce a large number of fast flying neutrons that will weaken or damage critical components. While the equipment was durable, researchers had not yet been able to solve the neutron problem, Lei said.
He warned the development of a pure fusion bomb would meant international nuclear weapons treaties would have to be rewritten.
"But I don't think we need to worry about this, not until we see a real new bomb. The technology is so difficult, it remains more fantasy than real threat."