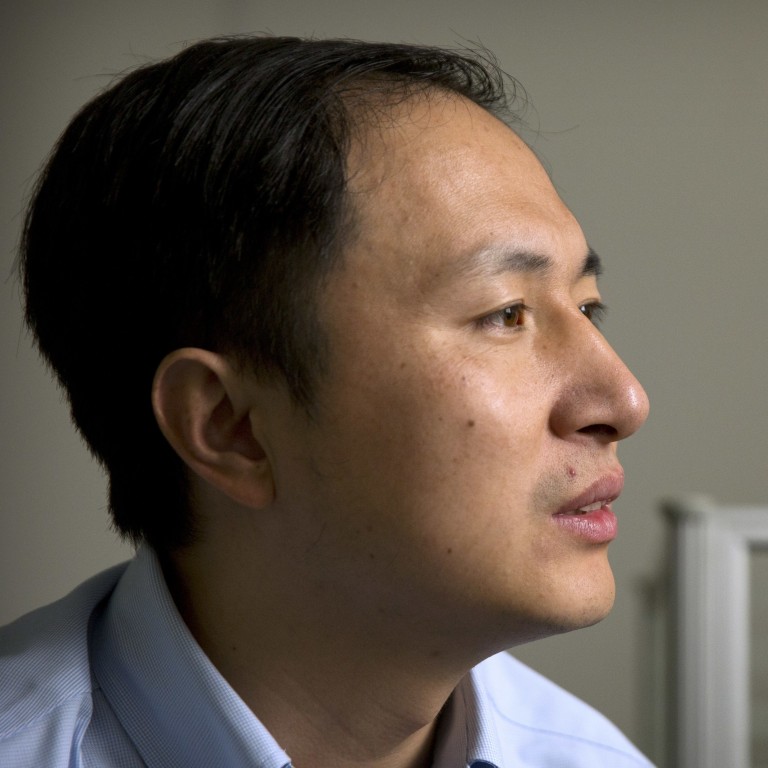 Chinese science minister warns scientists not to overstep ethical bounds after He Jiankui's gene-edited babies scandal
Wang Zhigang condemns research such as He Jiankui's manipulation of twins' DNA
Minister admits developments in fields such as Artificial Intelligence pose ethical concerns as the law struggles to keep up with technological changes
China's science minister has warned scientists not to cross an ethical boundary in the wake of the scandal over rogue scientist He Jiankui's gene-edited babies late last year.
Speaking to reporters on the sidelines of the annual meeting of the National People's Congress on Friday, Wang Zhigang condemned such practices and said the ministry had a "clear position" on ethical issues.
Wang also said rapid developments in fields such as Artificial Intelligence raised further questions about privacy and ethics. He admitted that technology is developing at a rapid pace, and that the law was struggling to keep up with these developments.
The minister also condemned scientists who falsified their research, a frequent concern in China, saying such actions violated their professional code.
"This should be prohibited in scientific research and the Ministry of Science and Technology's stance on this is clear," he said.
In November last year He, a researcher based in the southern city of Shenzhen, shocked the world when he announced he had created the world's first gene-edited babies by manipulating DNA that allows HIV to infect the human body.
News of the birth of the twins, nicknamed "Lulu" and "Nana", sparked a global backlash and reignited a debate on the ethics of genetic editing.
Since then, the former Southern University of Science and Technology professor has retreated from the public eye and is reportedly under house arrest at his home in Shenzhen.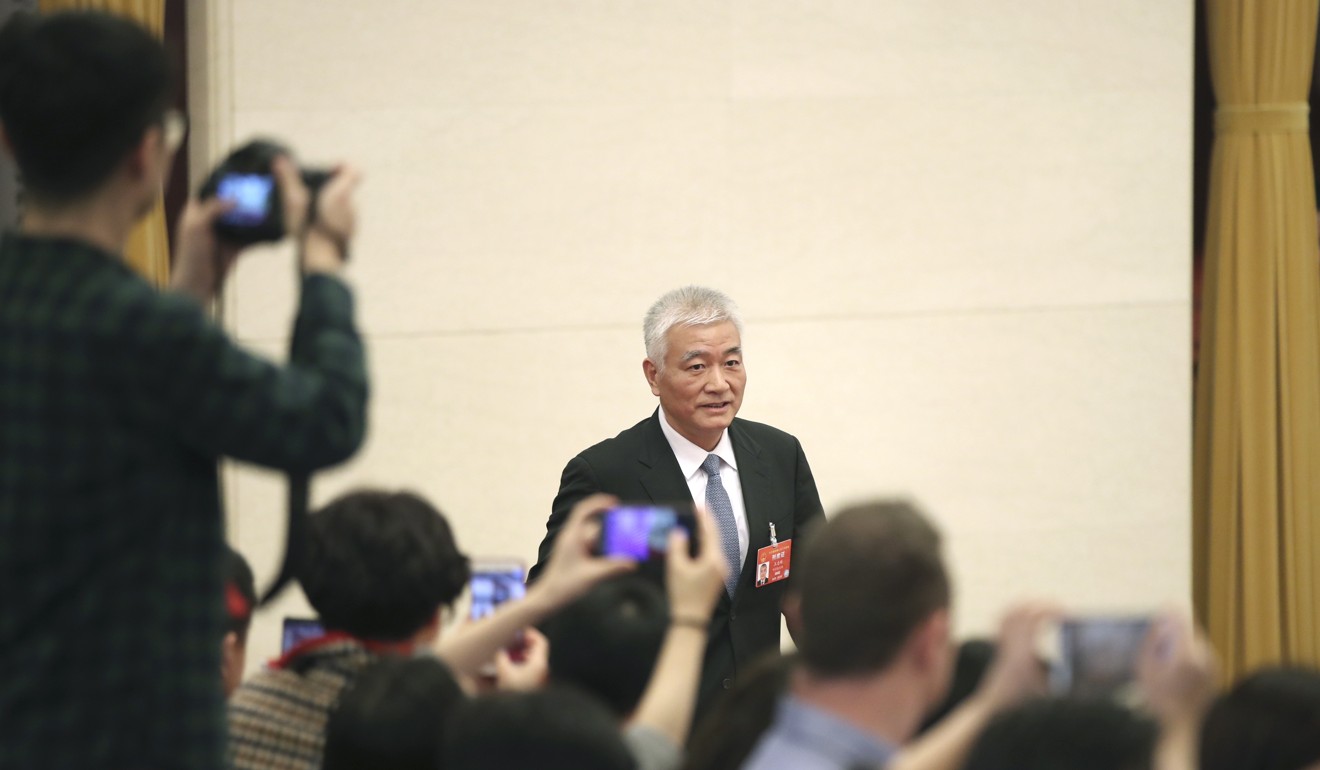 In January, the Chinese government
announced the results
of an investigation into He's research and accused him of carrying out his experiments without the proper approval from the government and the university authorities.
It also said that He and those associated with the project would be punished in accordance with the laws and regulations.
On Friday, Wang cited China's use of artificial intelligence and its potential impact on privacy as an example of the difficulty of ensuring that the law kept pace with rapid technological advances.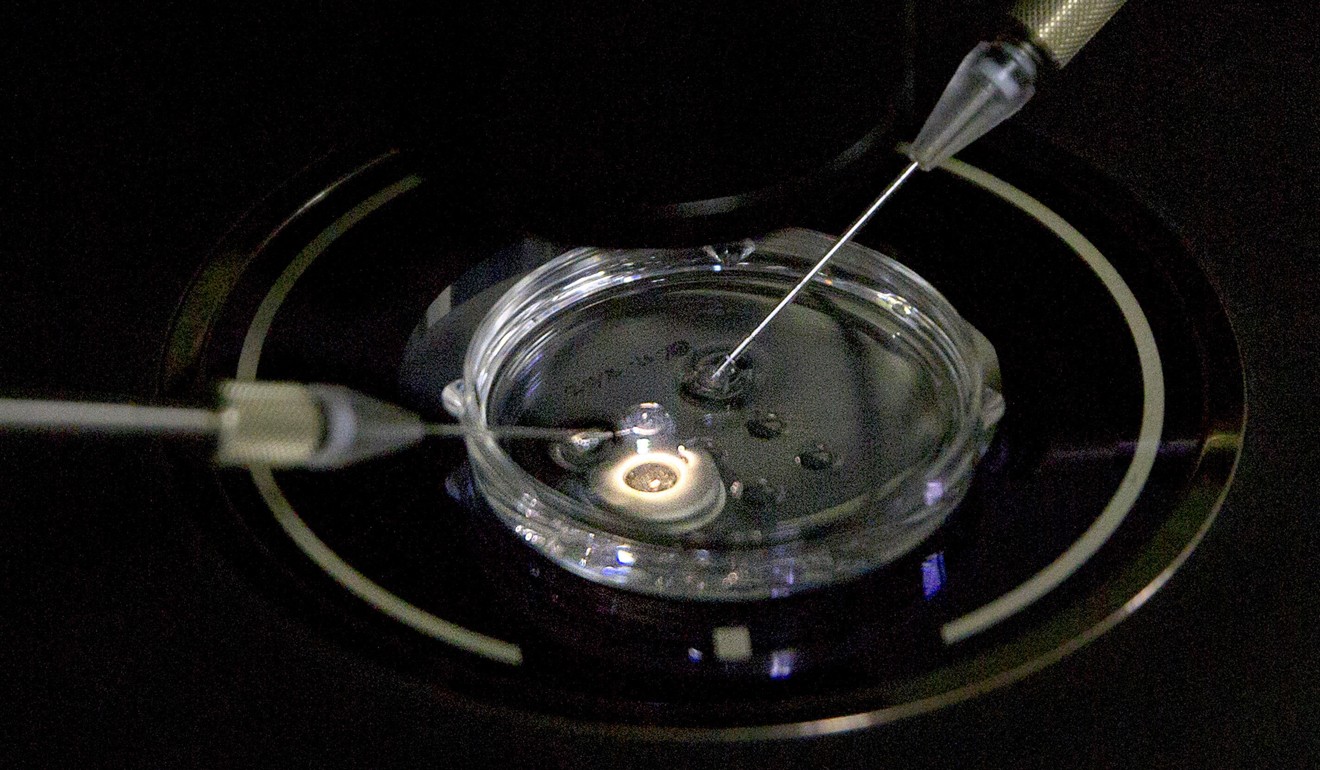 "AI has already entered society, in areas such as facial recognition, and it is related to law and ethics," he said.
"China will still promote AI development, it is a project … Technology is equal for everyone and privacy and ethics will have some impact.
"We will strengthen research and cooperation, including with the US."
China and the US are currently locked in a race to develop artificial intelligence, an area in which the rest of the world is lagging behind, according to a recent UN report.
This remains a hot topic in the ongoing US-China trade war, fanned by accusations that China has stolen American intellectual property.