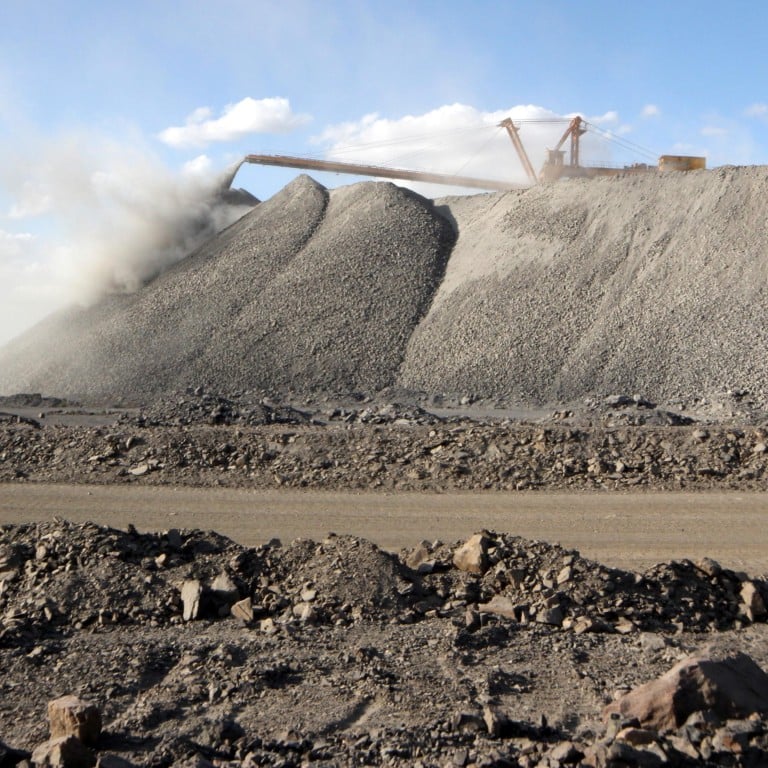 Chinese scientists find faster way to extract rare earths that may also cut industry pollution
Team's process uses a new material to separate out the minerals used in hi-tech products – shortening extraction time from days to 20 minutes
Material can also be recycled and will reduce production and environmental costs, according to lead researcher Sun Xiaoqi
A team of Chinese scientists has developed a new process they say significantly reduces the time needed to extract rare earths from ore, and it could also cut industry pollution.
Extracting the trace metal elements is difficult and takes days to complete, but researchers at the Chinese Academy of Sciences in Fuzhou say they have found a way to shorten the process to minutes.
The lead scientist on the project, Sun Xiaoqi, said it was an important development. "This could start a technological evolution in the rare earths industry," he said.
The latest findings of the team from the academy's Fujian Institute of Research on the Structure of Matter were published in Hydrometallurgy journal this month.
China has about one-third of the world's rare earths reserves and accounts for 90 per cent of the global supply, according to the US Geological Survey. The 17 trace metal elements are critical to the manufacture of nearly all hi-tech products, from semiconductors to smartphones and stealth fighter jets.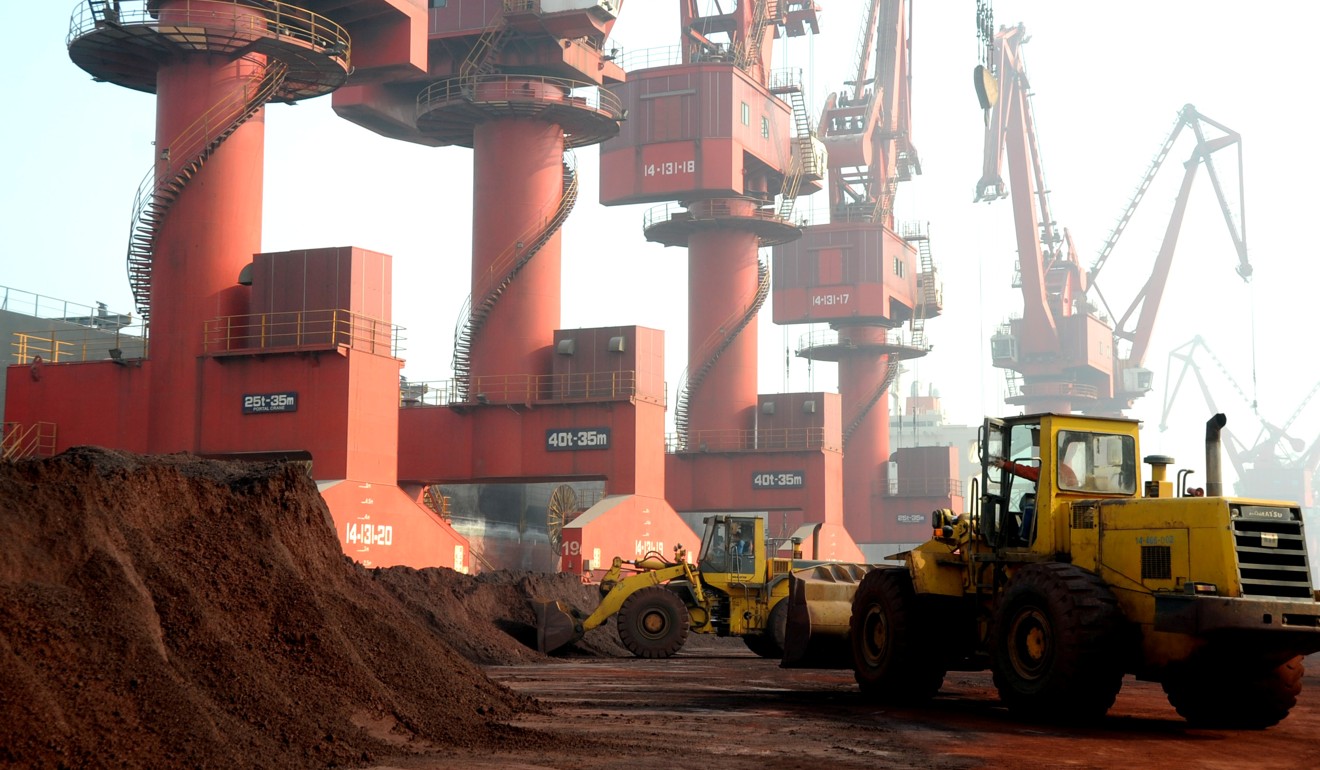 According to Sun, the standard way to extract rare earths from ore involves submerging them in a solution of toxic chemicals to separate out the useful elements, a process that can take up to a week.
But using a new material developed by Sun's team, they can be separated out with unprecedented speed and efficiency, he said.
Seen under a microscope, the material – a mix of alkyl phenoxy carboxylic acids – contains countless solid particles just a few micrometres wide. When the material is mixed with the fine grains of rare earths ore, it starts a process known as "extraction and precipitation strategy".
"The job can be done in 20 minutes," Sun said.
It can also be used to extract rare earths from mining debris, and trace amounts of the metals can even be obtained from leached waste, Sun said.
"[Finding a] low-cost and clean production process for rare earths is a worldwide problem," Sun said. "Traditional extraction requires a large amount of volatile organic solvents … which are difficult to recycle, and the waste water they produce has a negative impact on the environment."
Sun said the new extraction method would reduce production costs as well as pollution.
The industry is known for its heavy environmental cost. Pollutants in waste water are difficult and expensive to safely dispose of, but Sun said the new material could be recycled and the process would easily meet environmental standards.
"We're taking this extraction process to the mass application stage," he said.
Industrial testing has already been completed together with some of the world's largest rare earths producers, including Ganzhou Rare Earth Group in Jiangxi province and Baotou Steel Hefa Rare Earth in Inner Mongolia.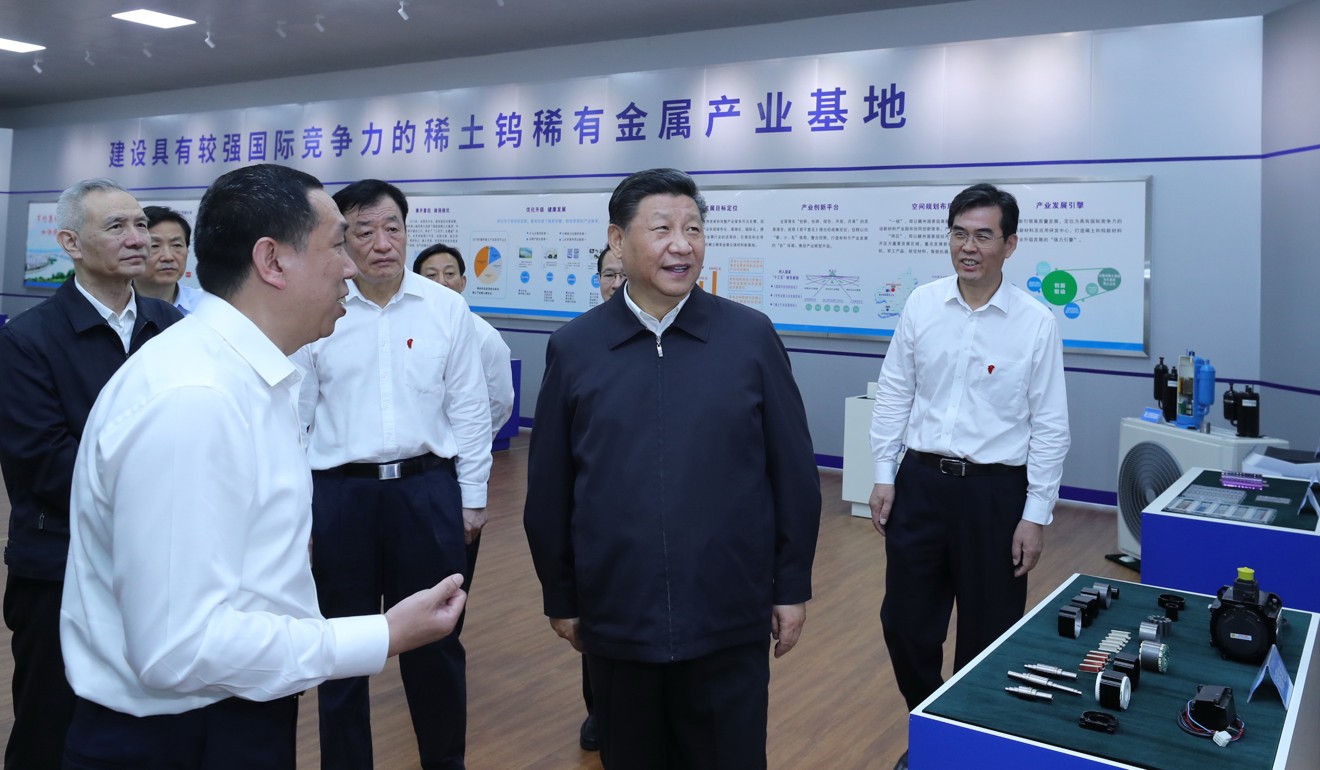 There are challenges, including producing the extraction material on a large scale and modifying existing equipment at rare earths refineries, but Sun said they had government backing.
"The government takes the rare earths industry very seriously, and our research has received stable and sufficient funding support," he said.
Rare earths could become a new flashpoint in the trade war between China and the United States. Beijing has
issued veiled threats
that it could retaliate against Washington by restricting rare earths exports after US President Donald Trump imposed new measures to cut off the supply of chips and processors to Chinese telecoms giant Huawei.
The National Development Reform Commission said on Tuesday that while China adhered to the principles of "open, coordinated and sharing" in its development of rare earths, the domestic industry would get supply priority.
This article appeared in the South China Morning Post print edition as: faster, cleaner way to extract rare earths