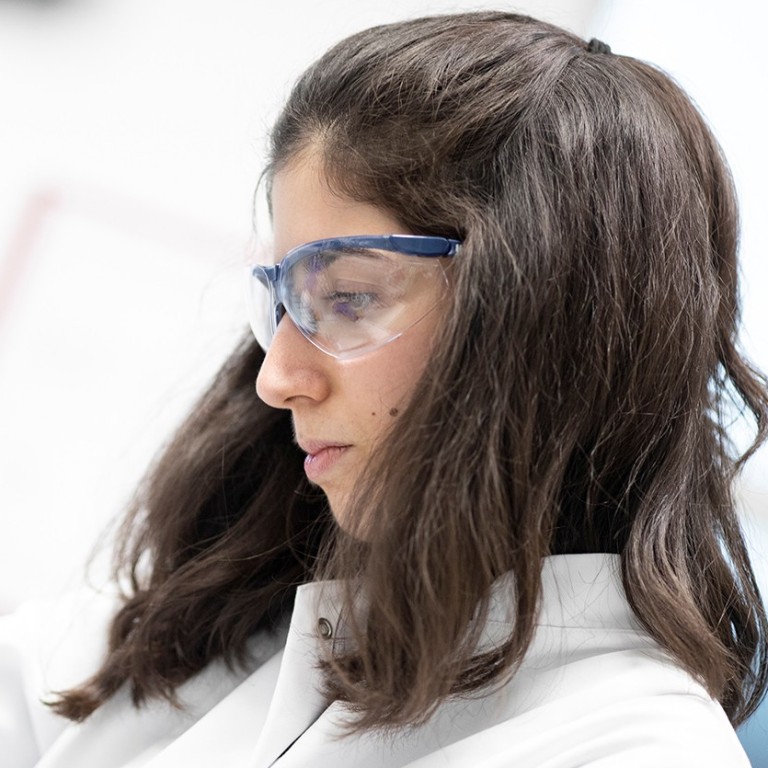 First Wuhan coronavirus case confirmed in United States as authorities say threat to public from deadly pneumonia still 'low'
First US case of Wuhan coronavirus reported in Washington state after man in his 30s was hospitalised in Seattle on Sunday
The man did not visit any of the markets connected to the virus while in Wuhan, nor did he know anyone ill, and only travelled from that area, authorities said
Public health officials in Washington state confirmed on Tuesday the first case of Wuhan coronavirus in the United States.
The patient was admitted to hospital on Sunday, after arriving in Seattle from Wuhan, China, on January 15, officials at the US Centres for Disease Control and Prevention (CDC) said.
The man, a US resident in his 30s, "is in good condition and hospitalised out of an abundance of precaution and for short-term monitoring", a local health officer, Chris Bitters, said. "He reported that he did not visit any of those implicated markets [in Wuhan] and did not know anyone that was ill. He was just travelling from that area."
Initial transmissions of the virus have been traced back to Wuhan's Huanan Wholesale Seafood Market, which has since been closed. Weeks after the market in the city in central China became "ground zero", the authorities said human-to-human transmission played a role in the outbreak.
The CDC had received samples of the previously unknown virus the day before the patient sought medical attention in Seattle for the symptoms he recognised in reports about the illness, Scott Lindquist, state epidemiologist for communicable diseases said. That enabled health authorities to confirm the diagnosis on Monday.
CDC officials called the case's risk to the general public "low" because he was admitted to hospital early and had been very cooperative with health authorities.
"I'm grateful that the man who tested positive for this virus acted so quickly to seek treatment. Because of that we were able to isolate him away from the public, and these actions gave us a head start," said Washington State Secretary of Health John Wiesman. "All this work means that we believe the risk to the public is low."
Still, more cases are expected to emerge in the US.
"This is an evolving situation and ... we do expect additional cases in the United States and globally," Nancy Messonnier, director of the CDC's National Centre for Immunisation and Respiratory Diseases, said.
To take further precautions, Chicago O'Hare International Airport and Hartsfield-Jackson Atlanta International Airport will begin screening for signs of the virus in passengers this week, adding to the list of airports that had already started these procedures.
New York's John F. Kennedy International Airport, San Francisco International Airport and Los Angeles International Airport began the screening last week.
Additionally, the CDC changed its travel health notice for China to an "alert level 2" from "watch level 1", Messonnier said.
The death toll from the Wuhan coronavirus, which has sickened more than 300 people across China, has risen to nine. The central city of Wuhan, the epicentre of the outbreak, has stepped up controls to contain its spread.
Chinese officials reported as of early Wednesday that the total number of confirmed cases had jumped to 324, the bulk of them in Hubei province. Others were reported in Beijing, Shanghai, Tianjin, Guangdong, Zhejiang, Henan and Chongqing.
Cases have also been confirmed in Taiwan, South Korea, Japan and Thailand, while Hong Kong reported 118 suspected cases, including 88 people who have been discharged.
According to Wuhan health authorities, 15 medical personnel in the city had contracted the virus, confirming that it is spreading by human transmission and raising concerns that people at the most virulent stage of infection – so-called super-spreaders – could infect many others.
Authorities announced tightened inspection measures over travellers to and from the city, including a ban on outbound tour groups, and vehicle spot checks for wildlife and live animals.
Airline stocks in the US led a broad decline in the markets following the CDC's confirmation of the Washington state coronavirus case.
United Airlines and Delta Air Lines both declined more than 2.5 per cent, while American Airlines tumbled by 4.2 per cent. The Dow Jones Industrial Average fell 152 points, or 0.5 per cent to 29,196, ending a week-long rise.
The US patient is undergoing treatment at Providence Regional Medical Centre Everett, north of Seattle.
Additional reporting by Cissy Zhou
Purchase the China AI Report 2020
brought to you by SCMP Research and enjoy a 20% discount (original price US$400). This 60-page all new intelligence report gives you first-hand insights and analysis into the latest industry developments and intelligence about China AI. Get exclusive access to our webinars for continuous learning, and interact with China AI executives in live Q&A. Offer valid until 31 March 2020.