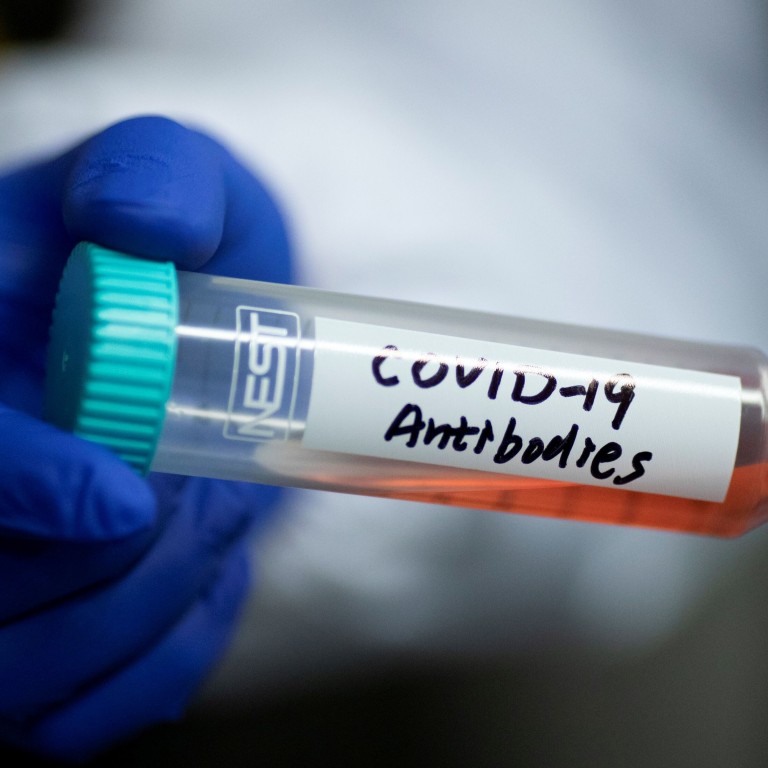 China 'leads world in coronavirus research', followed by United States
Nearly 300 clinical studies are under way in 39 countries and regions in search for an effective treatment for Covid-19
New index documenting all current studies will be updated weekly
China is leading the world in
coronavirus
research, with the highest number of active clinical studies under way, according to a new ranking by a financial information provider based in Britain.
The Coronavirus Research Index, launched by Finbold.com, has identified nearly 300 ongoing research projects in 39 countries and regions, all of which have confirmed cases of the novel coronavirus.
China has 60 ongoing studies, followed by 49 in the United States and 26 in France, according to an analysis of all active Covid-19 clinical research recorded by the US-based ClinicalTrials.gov database.
These countries "are putting the biggest efforts in understanding and dismantling coronavirus, thus helping to find an effective way to treat the disease", Finbold.com said.
However, many countries "are still far behind on coronavirus research", said Idas Keb, Finbold co-founder, while the index showed "some correlation between countries that have the most Covid-19 cases and the number of medical studies".
"Spain, which is second by the number of confirmed coronavirus cases, is not within the top five countries in the research index," Keb said.
The Coronavirus Research Index also lists the titles and status of the studies, the institutions involved and the interventions adopted to help manage the pandemic.
In addition to the peer-reviewed papers on ClinicalTrials.gov – the world's largest clinical trials database – scientists around the world have been pressing for the publication of more initial findings on preprint servers such as bioRxiv and medRxiv, since the start of the new coronavirus outbreak.
There are already 1,320 articles published on the two platforms, some of which have stirred controversy due to the lack of peer review, a process which can take months but which is regarded as essential to maintaining scientific rigour.
This measured approach to evaluating new research was upended by the coronavirus outbreak in the central Chinese city of Wuhan in late December, as fatalities mounted and the epidemic spread rapidly to other countries.
Scientists have countered that having more research available online has been a positive development, by widening the number of specialists who can take part in the process.
This article appeared in the South China Morning Post print edition as: China leads world in coronavirus studies, data shows