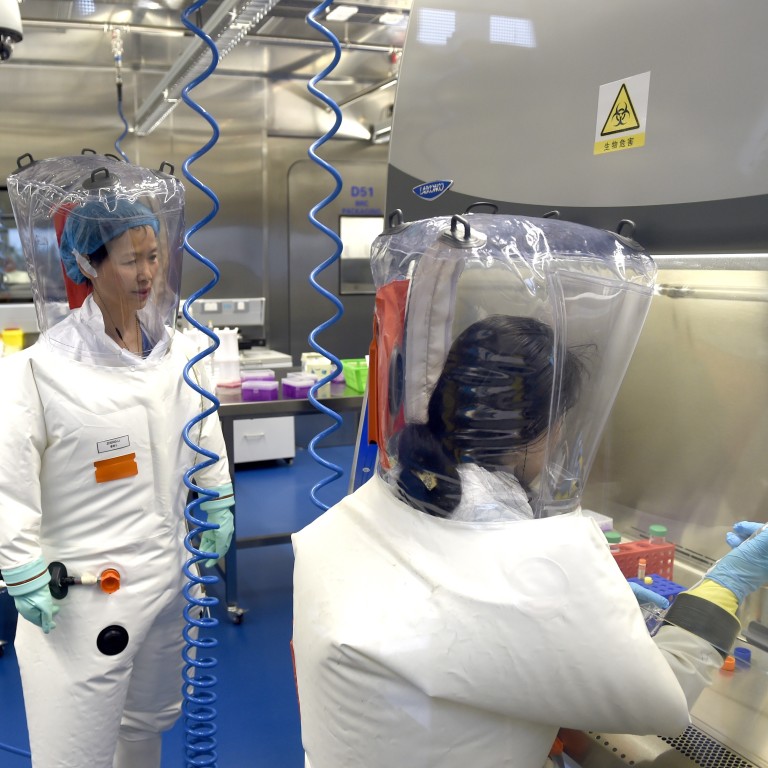 Coronavirus: the Wuhan lab conspiracy theory that will not go away
Experts say it is 'highly unlikely' the virus was accidentally released from the virology institute but it continues to draw attention as possible origin
Laboratory's proximity to seafood market associated with earliest cases has fuelled speculation about its involvement
Questions about the origin of the
new coronavirus
behind the Covid-19 pandemic have focused attention on its potential links to a research laboratory in Wuhan, the central Chinese city where the first infections were reported late last year.
Experts say it is highly unlikely the virus accidentally leaked from the Wuhan Institute of Virology but the US is seeking access to conduct its own investigation into the claims, fuelled by the laboratory's proximity to the seafood and wildlife market associated with many of the earliest cases.
The Wuhan institute is China's first laboratory with BSL-4 status – the highest international designation for bioresearch safety – designed for work with the deadly and easily transmittable class of pathogens known as P4. While similar labs around the world have had safety lapses in the past, there has been no evidence to date linking the institute to the emergence of Covid-19.
French President Emmanuel Macron's office said last week there was "no factual evidence" linking Covid-19 to the work of the P4 lab in Wuhan, while the
World Health Organisation
on Tuesday said existing evidence pointed to an animal origin for the new coronavirus.
The institute's deputy director, Shi Zhengli, who is known for her work with coronaviruses in bats, told Scientific American magazine in March that she initially feared her lab had been responsible. However, she said, none of the genomic sequences from the new virus matched the samples taken by her team from bat caves in China.
Yuan Zhiming, vice-director of the institute, said in an interview with Chinese state broadcaster CGTN on the weekend that he understood why people would question the lab's connection to the new coronavirus, since it was also in Wuhan, but said the theories were "entirely based on speculation".
"As we said early on, there is no way this virus came from us," Yuan said. "We have a strict regulatory regimen, we have a code of conduct for research, so we are confident of that."
While most scientists agree that the new coronavirus probably originated in animals before making the leap to human infections, two Chinese researchers published a report in February which theorised that the virus could have leaked from a laboratory in Wuhan.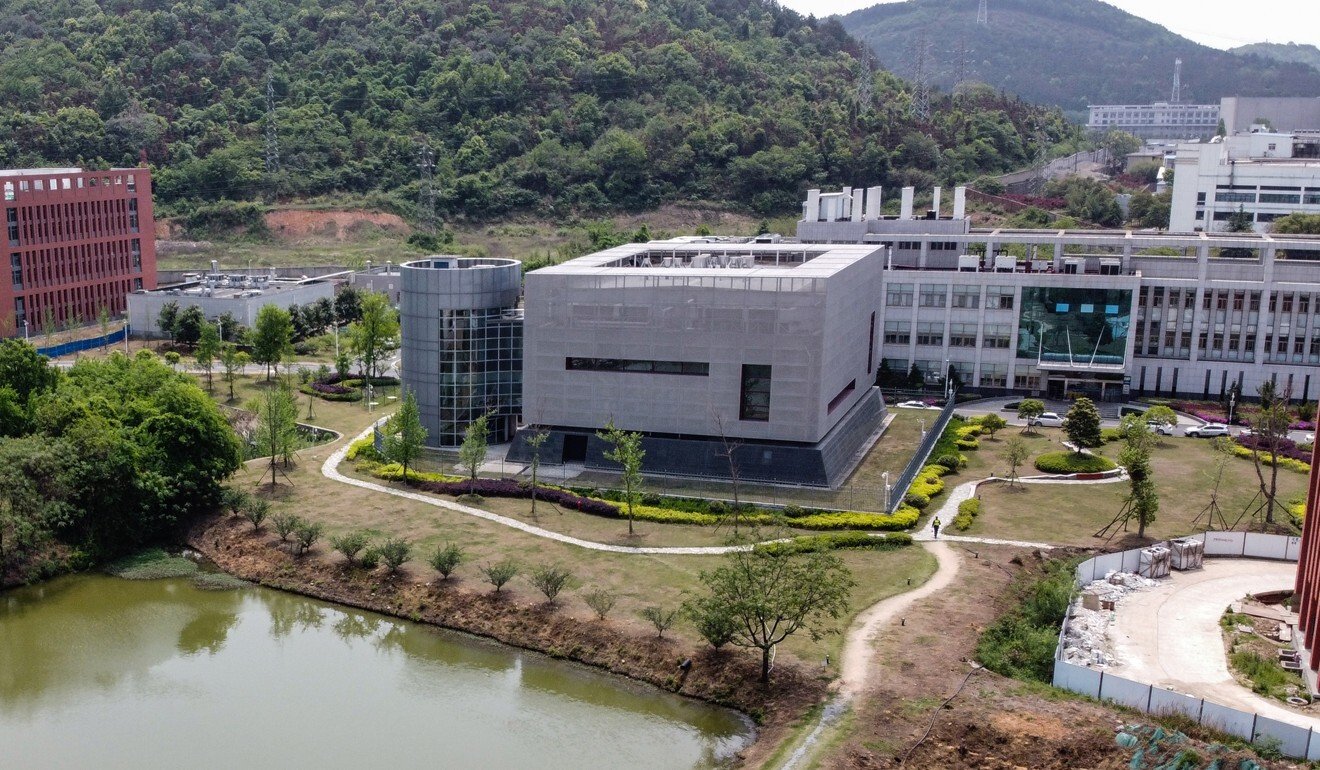 Xiao Botao, from the South China University of Technology, and Lei Xiao, from the Wuhan University of Science and Technology, later withdrew the paper which did not provide proof to back up their claims.
The Wuhan Institute of Virology is administered by the Chinese Academy of Sciences under Beijing's State Council and was inaugurated in 2015 with the help of France, including the consultant Alain Mérieux, whose foundation is dedicated to fighting infectious diseases. The P4 lab began formal operations in January 2018, and its work includes research on Ebola and Nipah viruses.
Josh Rogin, a columnist with The Washington Post, wrote last week that US embassy officials had sent two diplomatic cables in January 2018 warning of a "serious shortage of appropriately trained technicians and investigators needed to safety operate this high containment laboratory".
Filippa Lentzos, a biosecurity researcher at King's College London, said there was currently "very little evidence" for the lab accident theory, although she noted both the institute and the Wuhan Centre for Disease Control and Prevention (CDC) laboratories were in the area of the first outbreak.
While the article in The Washington Post highlighted potential concerns about staff training and weak management at the institute, other safety failures could include lapses in containment, including for laboratory waste disposal, and risk assessments for lab experiments, Lentzos said.
"There have been both general and specific allegations of poor biosafety standards and of questionable research animal disposal practices," she said. "The new biosafety legislation introduced by Beijing in mid-February certainly suggests there was a need for this sort of guidance, and that national biosafety practices likely were not up to scratch."
While all labs had strict safety regulations, as well as stringent risk assessment and accident reporting procedures, "even well-run facilities suffer breaches", Lentzos said.
The US Centres for Disease Control and Prevention had a safety lapse in 2014 involving Ebola, anthrax and a deadly strain of bird flu, and an army laboratory in the US inadvertently shipped live anthrax samples to nearly 200 laboratories across the world.
In China, the WHO said in 2004 that at least two safety breaches at Beijing's Institute of Virology lab were the probable cause of an outbreak of severe acute respiratory syndrome, or Sars, in April that year.
Pei-yong Shi, a virologist from the University of Texas who is also on the Wuhan institute's scientific advisory committee, did not know the specifics of the lab's coronavirus work but said virus research could be a double-edged sword as it often attracted conspiracy theories.
"You can manipulate a virus to make a vaccine, take out the disease-causing elements of the virus," but this manipulation could spark theories of accidental leaks or engineered viruses, he said. "The conspiracy theories are just something we have to deal with."
Antoine Danchin, a geneticist at the Institut Cochin in Paris, said it could not be ruled out that the new coronavirus had leaked from the Wuhan lab, but the virus was likely a mosaic without a single origin.
Research by Danchin and his colleagues into the Sars coronavirus that spread from southern China in 2002-2003 found evidence that recombination events had led to its emergence, with several animal species affected.
"I think that the same is true today," he said. "I suspect that, especially because we do not have a clear 'patient zero', that there is not one origin of the virus, but a continuum. This by no means precludes that a virus could have escaped from a laboratory but this does not help in understanding what happened."
This article appeared in the South China Morning Post print edition as: Lab leak conspiracy theory lives on despite no evidence