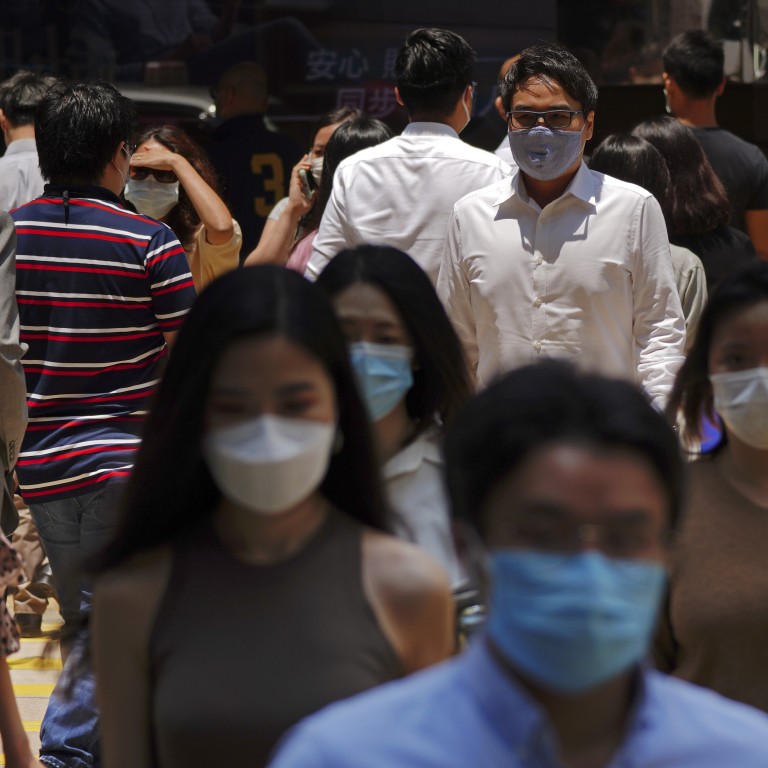 Wear masks in crowded places to combat coronavirus, World Health Organisation finally advises the public
WHO recommends expanded use of face masks after five months of debate
Conclusion supports early adoption of protective equipment in Asian centres such as Hong Kong
After more than five months of the coronavirus pandemic, the World Health Organisation is advising the public to wear masks on public transport and in crowded areas.
The change was announced as the WHO issued a new set of detailed guidelines on the use of masks.
"In light of evolving evidence, WHO advises that governments should encourage the general public to wear masks where there is widespread transmission and physical distancing is difficult, such as on public transport, in shops or in other confined or crowded environments," WHO director general Tedros Adhanom Ghebreyesus said in a news conference on Friday.
The new guidelines said that vulnerable groups such as the elderly and people with jobs that interacted with the public, such as social workers and cashiers, should wear masks.
Until April, WHO, the United Nations health agency, had been advising policymakers and the public that only coronavirus patients, health workers and carers should wear masks.
In guidelines issued in January and March, the WHO said that "a medical mask is not required for people who are not sick as there is no evidence of its usefulness in protecting them".
It shifted its position on April 6, saying there was "limited evidence" showing that masks might offer protection to healthy individuals at mass gatherings. But it stopped short of generally advising healthy individuals to wear masks outside.
"The wider use of masks by healthy people in the community setting is not supported by current evidence and carries uncertainties and critical risks," the agency said in advice to policymakers on April 6.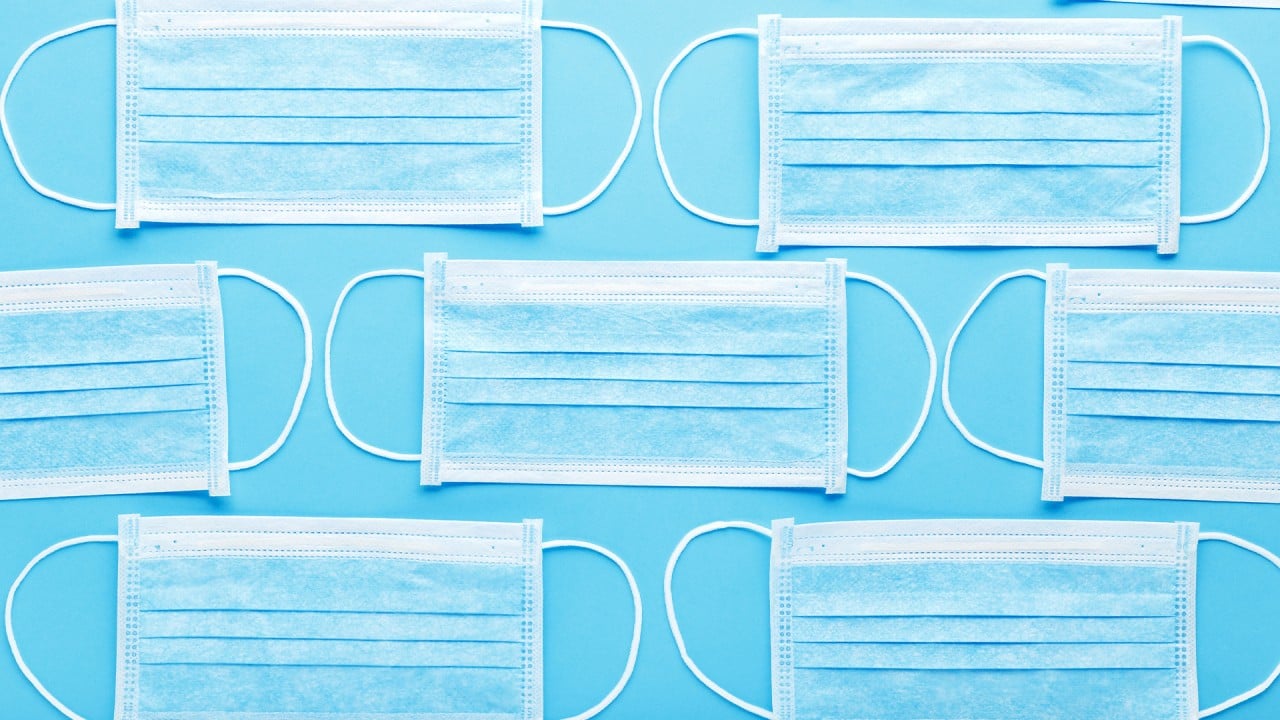 05:26
Coronavirus spread would dramatically drop if 80% of a population wore masks, AI researcher says
Coronavirus spread would dramatically drop if 80% of a population wore masks, AI researcher says
WHO said it had updated its recommendations after considering scientific studies, the prevalence of pre-symptomatic and asymptomatic transmissions and the difficulties of social distancing.
The WHO 's new recommendations followed a study it financed, the results of which were published in the British medical journal The Lancet on Monday.
After reviewing 172 observational studies across 16 countries and six continents, and 44 relevant comparative studies, the researchers concluded that wearing face masks could help reduce the transmission of diseases caused by coronaviruses, including Covid-19, severe acute respiratory syndrome (Sars) and Middle East respiratory syndrome.
"These data also suggest that wearing face masks protects people (both health care workers and the general public) against infection by these coronaviruses, and that eye protection could confer additional benefit," said the researchers, led by Derek Chu of McMaster University in Canada.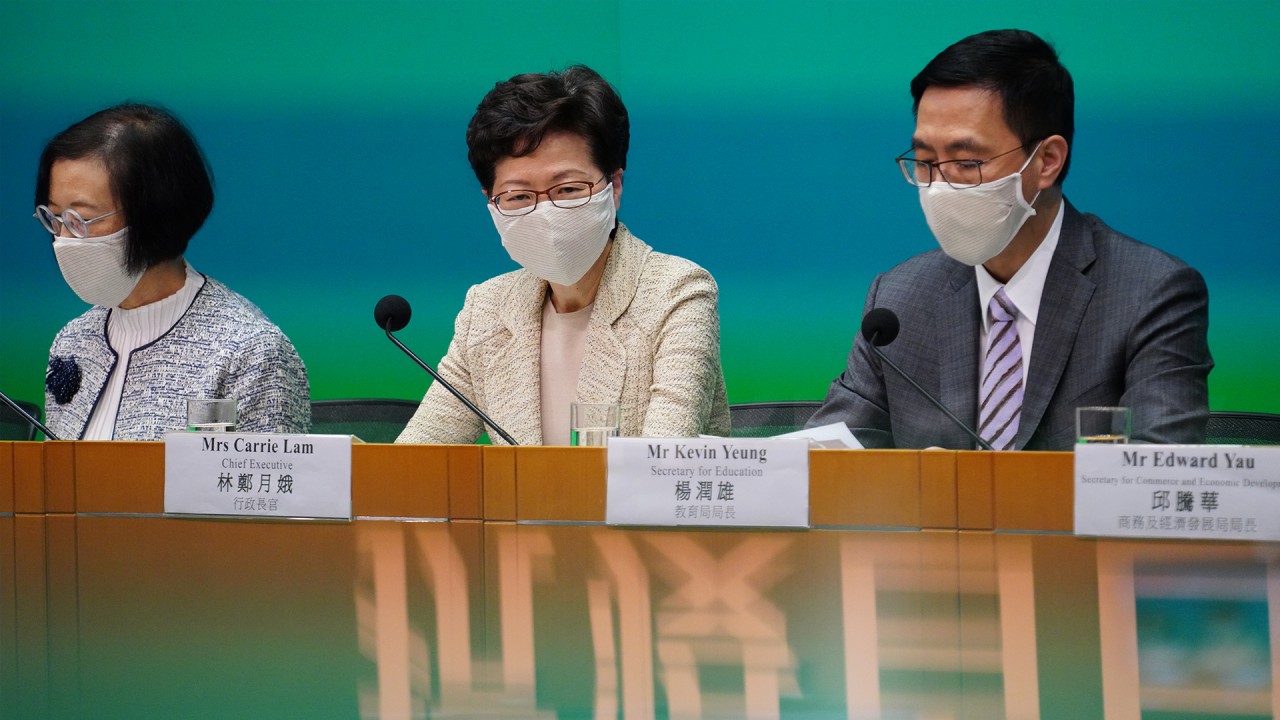 01:36
Hong Kong to distribute reusable masks, relax coronavirus restrictions
Hong Kong to distribute reusable masks, relax coronavirus restrictions
In many Asian countries and cities, including mainland China and Hong Kong – which experienced Sars 17 years ago – , the public adopted the practice from the earliest days of the pandemic.
Gao Fu, head of the Chinese Centre for Disease Control and Prevention, has repeatedly said that wearing masks is an important public health measure to reduce transmission.
In Hong Kong, one of the cities with the lowest rates of infection, wearing face masks is not compulsory but many of its residents have done so on the advice of health experts.
Officials and health specialists in many Western countries only began to advise the public to wear masks in April.
Since then, a number of countries including Germany, Austria and some US states and cities, such as New York, have made it compulsory for people to wear masks in the public.
But there has also been resistance at the top, with US President Donald Trump sharing a tweet in late May arguing that the mandated use of face masks to control the spread of the coronavirus represented a "culture of silence, slavery and social death".
This article appeared in the South China Morning Post print edition as: WHO changes tune on masks