Disease
Get more with myNEWS
A personalised news feed of stories that matter to you
Learn more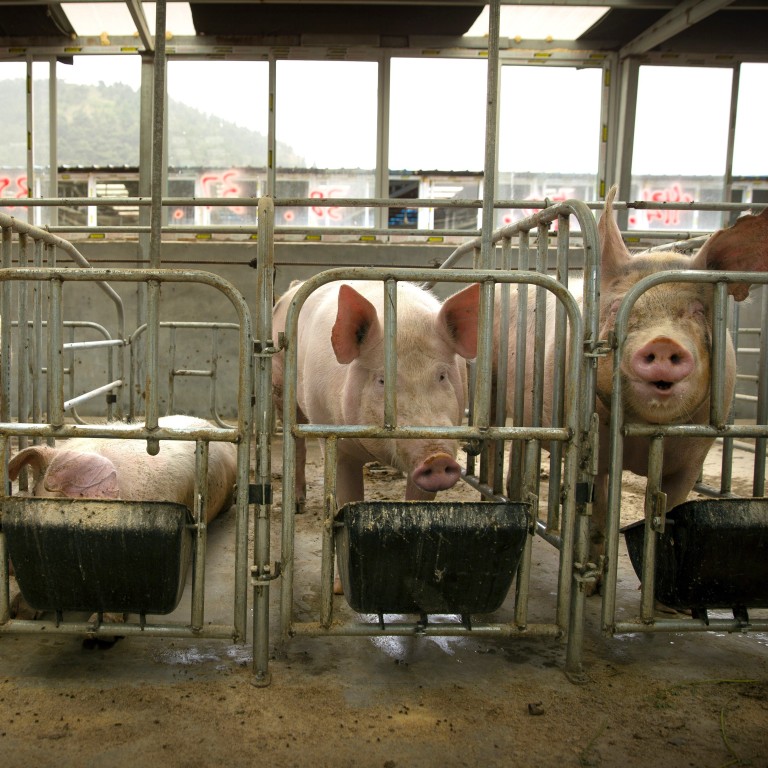 No immediate threat of new swine flu pandemic, Chinese CDC says
Centre seeks to assure the public after its director co-authors a paper calling for higher surveillance in the pig industry for G4 strain
Researchers say strain can bind to human cells and there is no pre-existing immunity among people
A "new" strain of swine flu has pandemic potential but is not an immediate public health threat, according to the Chinese Centre for Disease Control and Prevention (CDC).
"At this stage the G4 virus has not caused a rise in the risks of a pandemic compared to the past. The results also show that there are no imminent public health threats," the CDC said.
"Reassortment and mutation of influenza viruses is common and they can cause a pandemic. At this moment there is no way to predict when, how or from where new influenza viruses will cause a pandemic."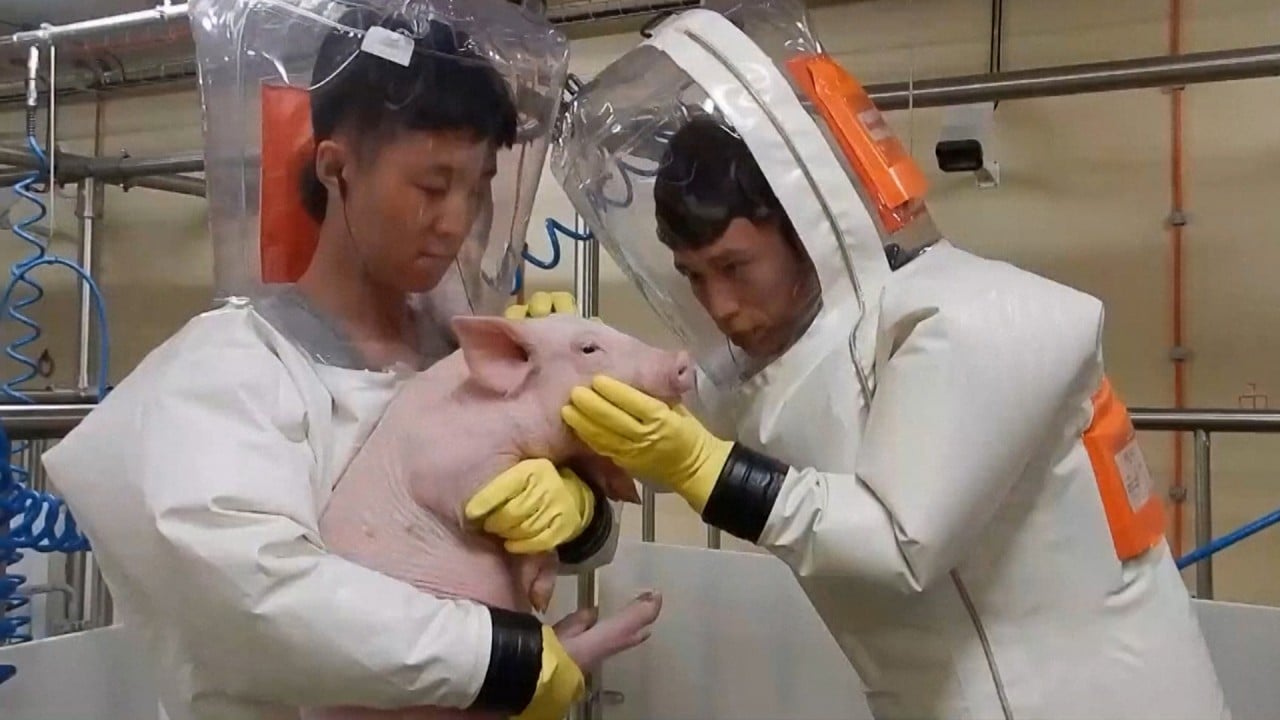 02:02
New type of swine flu found in China has human pandemic potential, researchers say
New type of swine flu found in China has human pandemic potential, researchers say
In the paper, published in the journal Proceedings of the National Academy of Sciences on June 29, the researchers detailed the results of an extensive surveillance for swine influenza viruses between 2011 and 2018 in 10 provinces in China with large pig populations.
The surveillance programme was part of the Chinese government's effort to monitor the risks of swine flu.
The researchers found that while 136 strains of the virus had been isolated, many disappeared after a year. But G4 persisted for a few years and became dominant after 2016.
The researchers said G4 merited greater attention as the virus could bind to human cells effectively, and there was no pre-existing immunity in human populations.
The scientists also tested 338 serum samples from swine workers and 230 samples from the general population. They found that about 10 per cent of the workers handling swine and 4.4 per cent of the general population had antibodies for the new strain.
Pigs are susceptible to many kinds of viruses, enabling genetic materials to mix to form new strains.
In a US Senate hearing on Tuesday, White House coronavirus adviser Anthony Fauci said that "when you get a brand new virus that turns out to be a pandemic virus it's either due to mutations and/or the reassortment or exchanges of genes".
But Fauci also said there was no immediate worry of another pandemic.
Other scientists agreed that while there was no imminent threat, G4 deserved attention.
"We need to keep surveillance at the human-animal interface up and we need to keep a close eye on the virus. We also need to understand how much baseline immunity … humans have for this virus," Florian Krammer, professor of vaccinology at the Icahn School of Medicine at Mount Sinai, said.
"Further studies are needed. But I do not see an imminent danger."
The Chinese CDC said on Friday that there had been three reported cases of human infection of G4 since 2010.
The authors of the paper and other scientists not involved generally agreed there was no evidence of human-to-human transmission, although the prevalence of antibodies among swine workers showed that the virus had jumped from pigs to humans.
"When there is a new virus that is infectious for people like this new virus appears to be, it is always possible that there are some undetected instances of person-to-person transmission. This is very clear from earlier experiences with animal influenza viruses," Keiji Fukuda, director of the University of Hong Kong's school of public health, said.
"But right now, there are no detected or reported outbreaks consistent with person-to-person transmission. This normally is how we first detect evidence of such transmission.
"However, given the reported information, it is very clear that animal and health authorities should be particularly vigilant now and should be looking for evidence of person-to-person transmission."
He also called for research into a potential vaccine.
"In this situation, it is important that we continue to keep an eye out for examples of this virus that could form the basis for a future human vaccine," Fukuda said.
"Despite Covid, G4 should be considered, monitored and treated as another potential pandemic threat. This is difficult but a reality imposed by the microbiological world."
Fukuda was the World Health Organisation's top influenza expert during the fight against H1N1 swine flu in 2009.