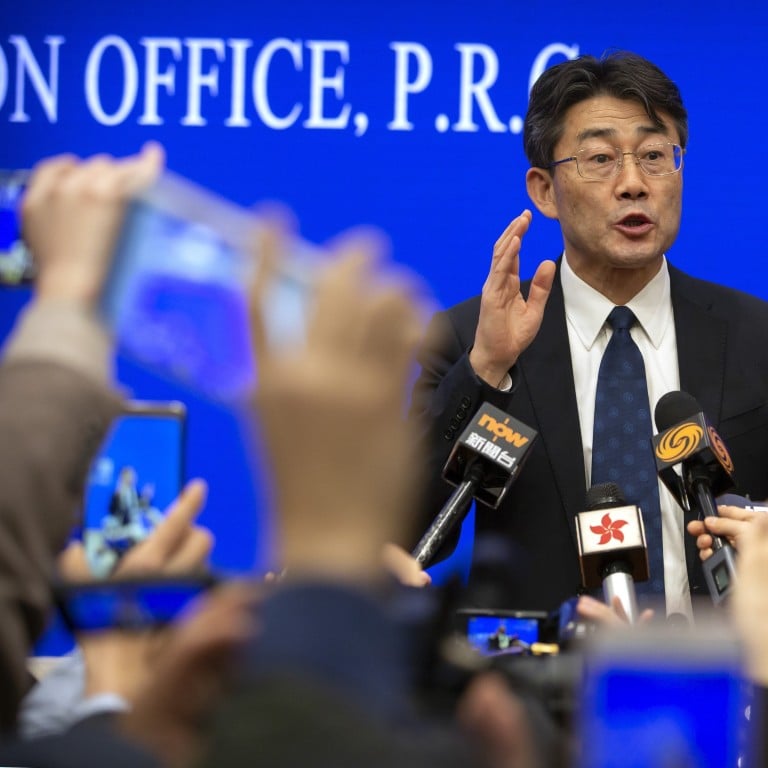 Chinese CDC chief Gao Fu says he has taken a dose of an experimental vaccine. Photo: AP
Coronavirus: China CDC chief becomes vaccine 'mouse' in shot in arm to research
Gao Fu says he had the injection to try to boost public confidence in the country's ability to produce a vaccine
China and the United States need to work together to find an answer to Covid-19, he says
Topic |  
Coronavirus pandemic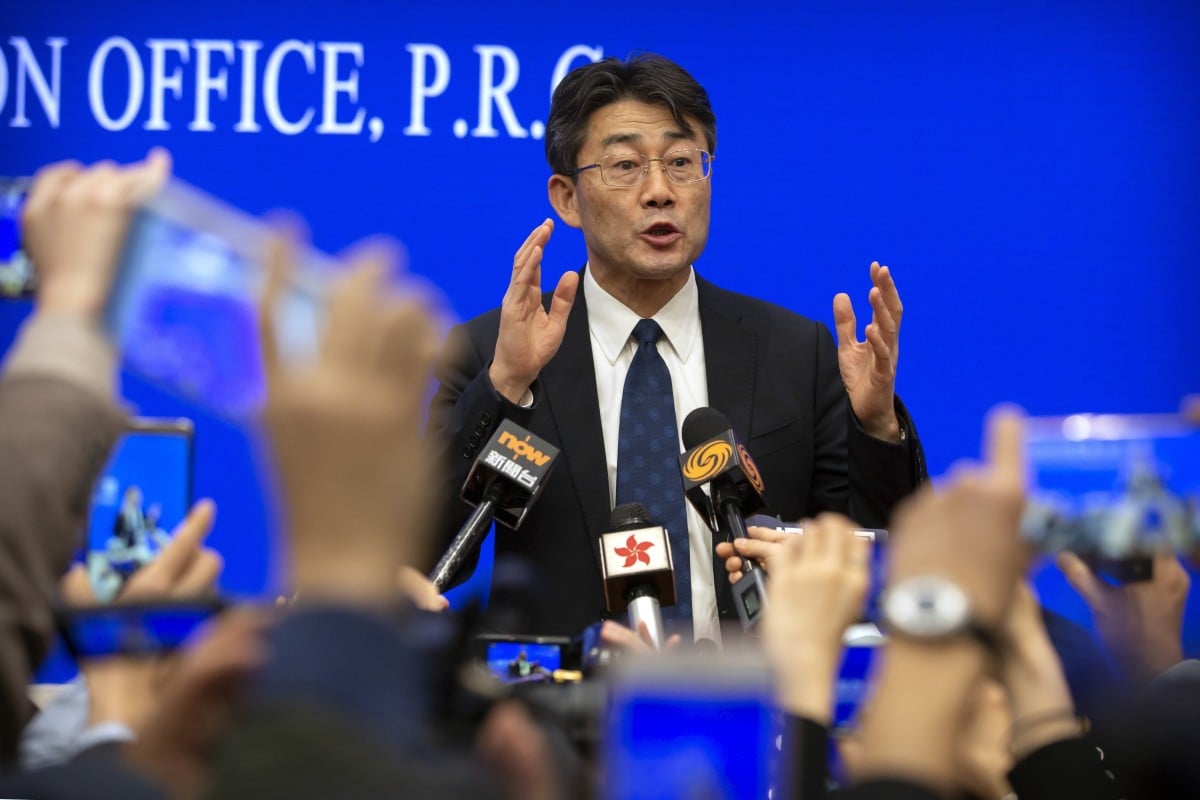 Chinese CDC chief Gao Fu says he has taken a dose of an experimental vaccine. Photo: AP
The head of China's disease control centre has become a
George Gao Fu, director of the Chinese Centre for Disease Control and Prevention (CDC), said on Friday that he decided to become an experimental "mouse in animal model" in response to unverified assertions and hesitancy about Covid-19 vaccines.
"For me, the injection of the vaccine is related to 'infodemic'," Gao told an online seminar hosted by Peking University and the private non-profit National Committee on United States-China Relations.
"There are a lot of debates or people claiming that the antibodies of the survivors … might not be able to protect [them from another infection]. Your vaccination may be a waste of efforts.
"But this is a new virus and we don't know that."
He said he also wanted to boost confidence in
"There is [doubt] that we can really produce a vaccine ourselves within such a short time. That's why I put myself forward as a mouse in animal model … to say these words: I am confident. I am healthy. I am all right," Gao said, without saying which vaccine candidate he took.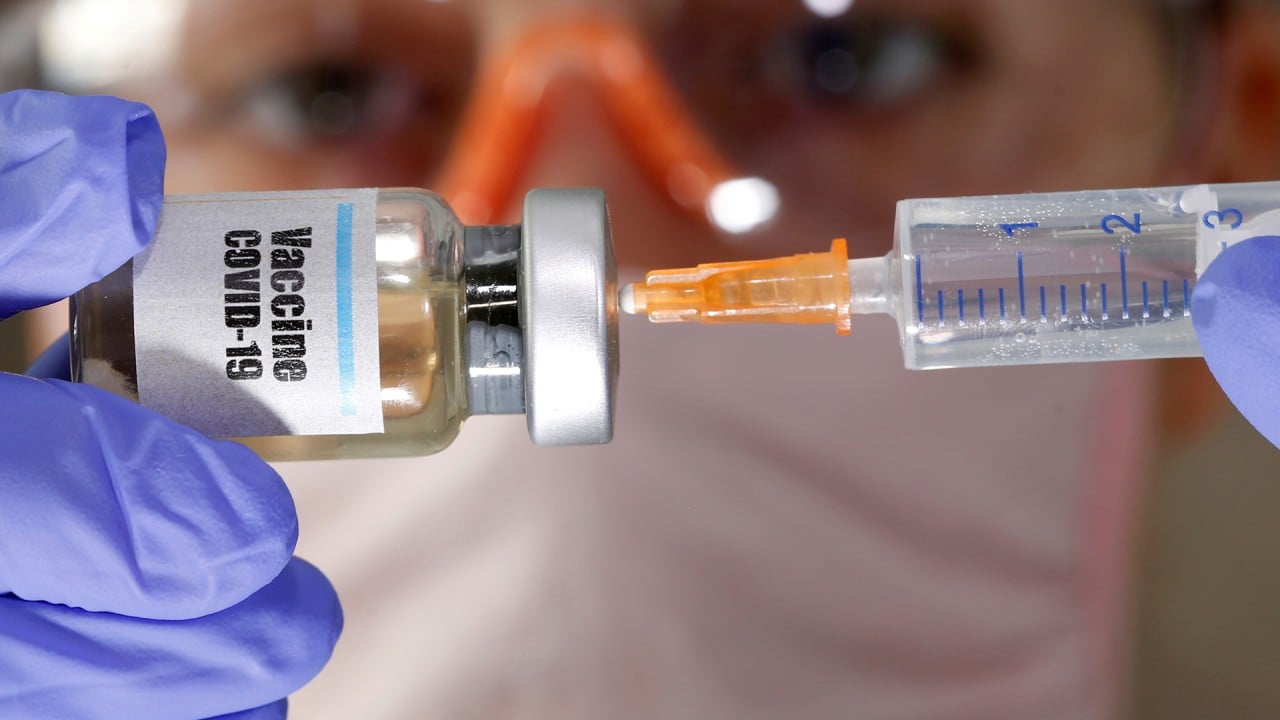 06:17
'Robust immune responses' found in Covid-19 vaccine clinical trials point to 2021 release
Developers in China are pursuing four types of technologies – inactivated, virus-vectored, mRNA and recombinant protein – in the race for a vaccine for Covid-19, the disease caused by the coronavirus. Gao and his colleagues in the Chinese Academy of Sciences have developed a potential recombinant protein vaccine that is in phase II of clinical trials.
The CDC chief is not the first Chinese scientist to take a dose of an experimental vaccine.
And Liu Jingzhen, Communist Party secretary of state-owned Sinopharm Group, was one of 180 senior executives to get shots of one of two inactivated vaccines developed by the group's subsidiaries.
The executives were given the injections before human trials to show they were safe and caused an immune response.
In all, roughly 1,000 employees of the group have taken the experimental vaccines, which are in phase III human trials.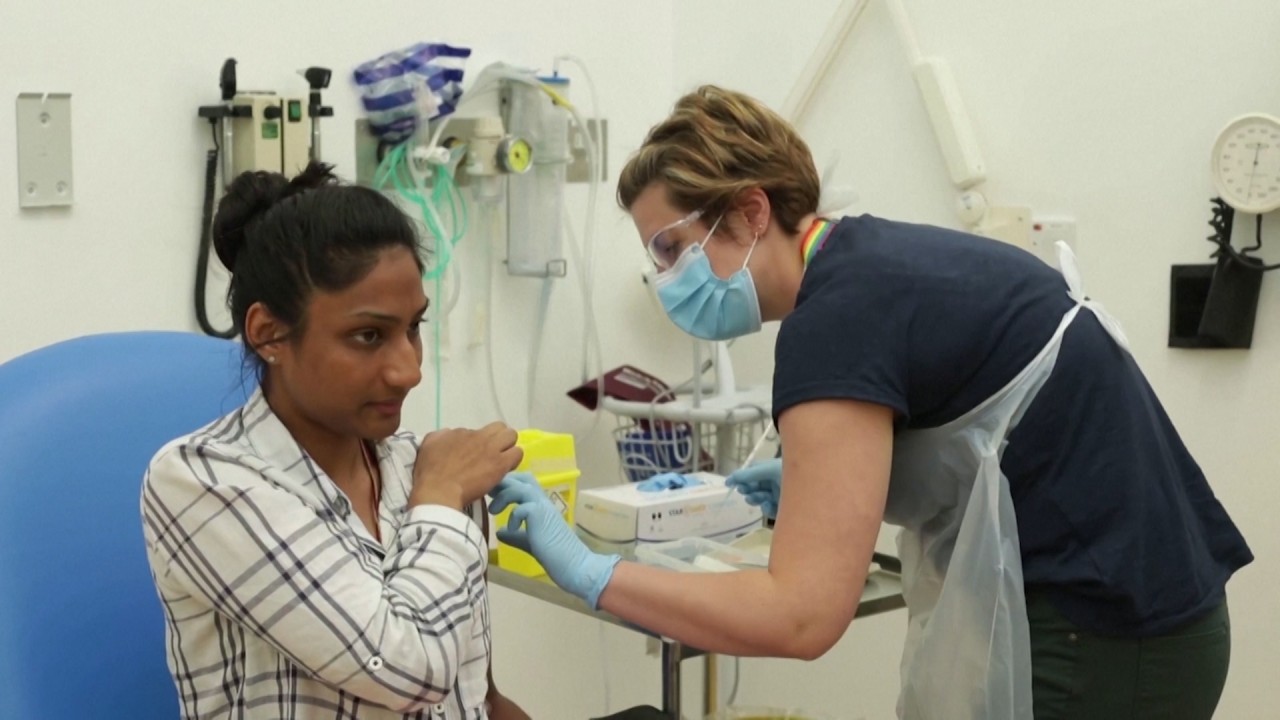 01:55
Scientists at Oxford University share promising news on coronavirus vaccine trials
During the seminar, Gao also said that scientists from China and the United State should team up to fight Covid-19.
"If we don't work together the virus will work together, and probably in future we might have another Covid-20 … We have to keep up dialogue to keep the openness, transparency and cooperation," he said.
Thirteen companies in China are building facilities to ramp up vaccine production and Sinopharm's inactivated vaccines are expected to be ready for the market by the end of this year or early next year.
Gao said countries needed to work together to find ways to distribute the vaccines, which China deemed a public good.
"We [have] got to share this public product. We need to find a way ... to share the vaccine in some areas, like low and middle-income countries where they need vaccines but can't afford [them]," he said.
Purchase the 120+ page China Internet Report 2020 Pro Edition, brought to you by SCMP Research, and enjoy a 30% discount (original price US$400). The report includes deep-dive analysis, trends, and case studies on the 10 most important internet sectors. Now in its 3rd year, this go-to source for understanding China tech also comes with exclusive access to 6+ webinars with C-level executives, including Charles Li, CEO of HKEX, James Peng, CEO/founder of Pony.ai, and senior executives from Alibaba, Huawei, Kuaishou, Pinduoduo, and more. Offer valid until 31 August 2020. To purchase, please
This article appeared in the South China Morning Post print edition as: Director of China CDC 'a vaccine mouse'