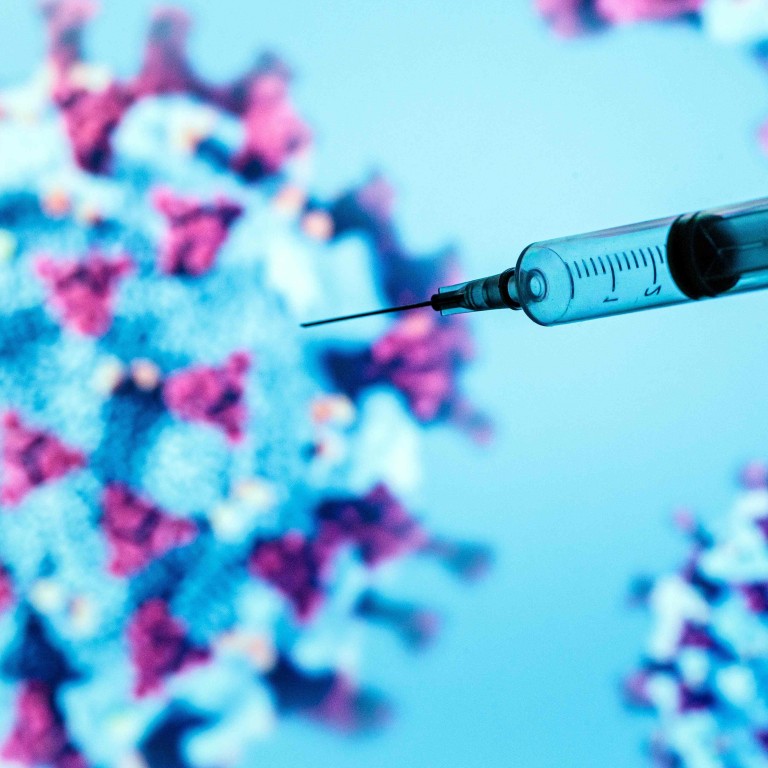 Coronavirus: China positions itself for 'vaccine diplomacy' push to fight Covid-19
Beijing is offering loans and priority access to developing countries for vaccinations as they move to large-scale trials
As richer nations scramble for early doses manufacturing constraints likely to cause shortages for years
China's so-called
Wolf Warrior diplomats
have been in the spotlight this year as Beijing barked back at critics who blamed it for the
Covid-19
outbreak. But that narrative may be about to shift as China positions itself as a global leader to fight the disease, saying it will offer loans and priority access for vaccines it is developing.
Vaccines being developed in China are among front-runners in the hunt for safe and effective immunisations to counter the pandemic. China's diplomats are saying, if successful, the vaccines will be a "
global public good
", a pledge made by President
Xi Jinping
at a meeting of the
World Health Organisation's
governing body in May.
The assurances come as multiple vaccines worldwide move into large-scale late-phase trials, a step away from potential approval. However, supply shortages for any approved products are likely to persist for months or even years due to manufacturing constraints.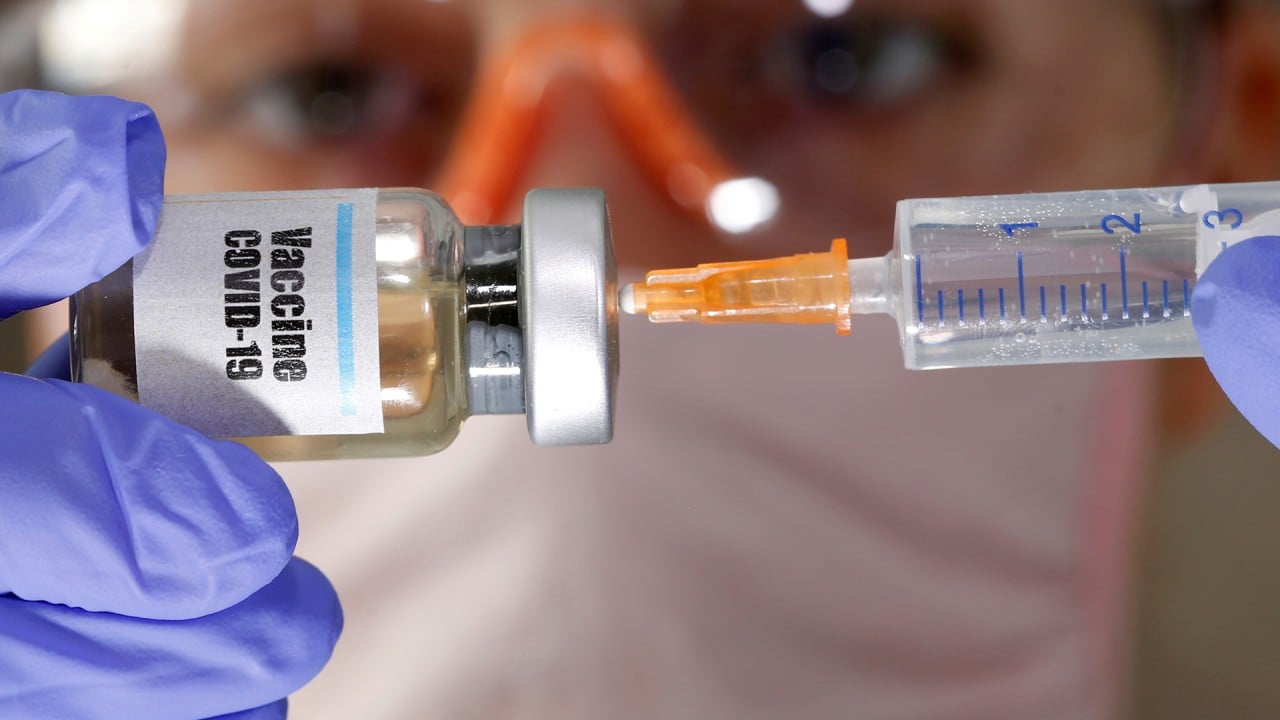 06:17
'Robust immune responses' found in Covid-19 vaccine clinical trials point to 2021 release
'Robust immune responses' found in Covid-19 vaccine clinical trials point to 2021 release
"China will not act like some countries and seek a monopoly or buy out vaccines," foreign ministry spokesperson Hua Chunying said last month.
However, Beijing has not made clear how it would work with local companies – both state and publicly owned – to meet its vision for a "global public good" while providing doses for its own population of 1.4 billion.
So far, China is not part of Covax, a World Health Organisation-backed mechanism which aims to ensure equitable distribution of vaccines to participating countries, including those that cannot afford doses themselves. Beijing has however been making overtures of its own to developing countries.
Nepal, Afghanistan, Pakistan, and the Philippines have all been cited by Chinese diplomats in recent weeks as countries that could benefit from successful China-made vaccines.
Chinese Foreign Minister Wang Yi last month offered US$1 billion in loans for Latin American and Caribbean countries to purchase potential Covid-19 vaccines, according to the Mexican government. In June, Xi said African countries would get priority access "once the development and deployment of a Covid-19 vaccine is completed in China".
Helping lower and middle income countries gain access to vaccines could be a boost for China's international standing, said Yanzhong Huang, senior fellow for global health at the Council on Foreign Relations in New York.
"If China plays 'vaccine diplomacy' this is going to help project China's soft power and help China to revitalise the implementation of the Belt and Road Initiative," he said, referring to China's flagship global infrastructure and trade project.
With a recent flare-up of Covid-19 cases in China's western region of Xinjiang, following another in Beijing earlier this summer, it is "imperative" for Chinese authorities to have a vaccine available, according to Huang. However, China could allocate doses for overseas, while rolling out its own vaccination campaign at home, he said.
If China is to contribute to global supply, it would require a significant ramp up in manufacturing capacity and a domestic-focused industry to adjust outward, vaccine development experts say.
"Historically China has not been a big player in some areas of global vaccine supply, partly because China is a very big country and has a lot of people so it's a very big market all on its own," said John Donnelly, principal at Vaccinology Consulting, a US-based vaccine development consulting firm.
"In the normal scheme of things, China does a really important job by taking care of China, but there have been relatively few opportunities for Chinese manufacturers to reach global markets," he said.
Though the country makes hundreds of millions of other vaccine doses annually, its global footprint is dwarfed by Indian producers and major Western multinational companies, according to WHO data.
Several major Chinese producers do contribute to vaccination campaigns run by the United Nations. In 2019, Hepatitis A, polio, and pneumococcal vaccines by three Chinese companies were all procured by Unicef, which plays a leading role in global child immunisations.
Two of the companies with Covid-19 vaccines in late-stage trials, Sinovac and Beijing Institute of Biological Products, affiliated with Sinopharm, have in recent years received WHO pre-qualification status for specific vaccines. The certification means the products are high-quality and eligible for bulk purchase for UN-affiliated vaccination programmes.
Companies with pre-qualification could be shortlisted to move rapidly to the same status for their Covid-19 vaccines, if shown to be successful, according to Donnelly.
But because of the expected extreme demand for any Covid-19 vaccine, different countries' regulatory agencies may approve a Chinese vaccine without the intervention of the WHO, opening more markets for Chinese products, he said.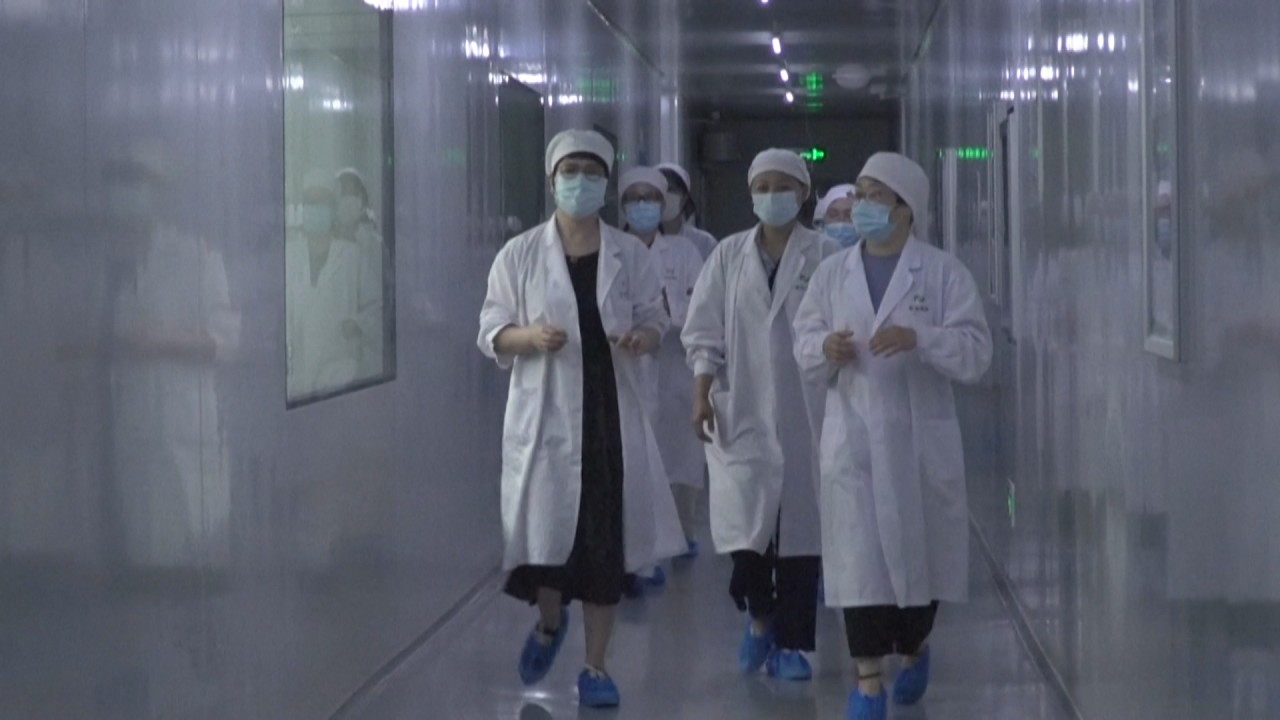 01:57
Coronavirus: Inside a Chinese lab joining global race to find a vaccine
Coronavirus: Inside a Chinese lab joining global race to find a vaccine
Still, industry insiders say China's initial focus will be on meeting domestic demand even as it boosts manufacturing capacity.
There is "an expectation that [companies] will perhaps prioritise production for China," said Helen Chen, China managing partner of management consulting firm LEK.
But there was "no reason why the Chinese producers cannot step up to the global need," she added. For example, some capacity at high-volume vaccine production facilities that typically handled childhood immunisations could be reallocated for Covid-19 vaccines, assuming the technology matched, she said.
As of last month, 13 companies in China were building facilities for Covid-19 vaccine production, according to the Ministry of Industry and Information Technology. It did not say how many doses such facilities could produce.
Among new manufacturing sites are two built by Sinopharm subsidiaries, which has vaccines in phase three trials in the United Arab Emirates. One in Wuhan is outfitted to produce 100 million doses annually, while another in Beijing has a capacity of 120 million. Sinovac, whose candidate is in phase three trials in Brazil, is constructing a plant able to produce 100 million doses.
If a successful vaccine is developed, quickly scaling up output "shouldn't be a challenge" as government coordination could help meet gaps, according to Vicky Xia, China-based research director at BioPlan Associates, a market research firm focused on biopharmaceutical and life science companies.
Though, like LEK's Chen, she thinks the focus would primarily be on meeting domestic needs, Xia said the crisis could act as a springboard for more Chinese engagement in overseas vaccine markets. "China has had aspirations of exporting vaccines to overseas markets for a long time," she said.
 Another option for meeting global demand could include technology transfer, enabling other countries to manufacture vaccines developed in China, according to Vaccinology's Donnelly.
Such deals appear to be in the works between Sinovac and producers in Brazil and Indonesia, according to Reuters and local media reports linking this to clinical trials of Sinovac's candidate in those countries.
But an additional hurdle for China may be trust.
China's vaccine industry in recent years has been rocked by several safety scandals, including substandard vaccines sold for child immunisations. A new law tightening vaccine industry regulations was implemented last year.
"There certainly will be legitimate concerns, given the history that we've seen with vaccine-related scandals in China," said the Council on Foreign Relation's Huang. However, in recent years the industry overall has become more competitive, he said.
"China is keenly aware in developing a [Covid-19] vaccine that safety is critical."
This article appeared in the South China Morning Post print edition as: Beijing poised to play vaccine benefactor