Space
Get more with myNEWS
A personalised news feed of stories that matter to you
Learn more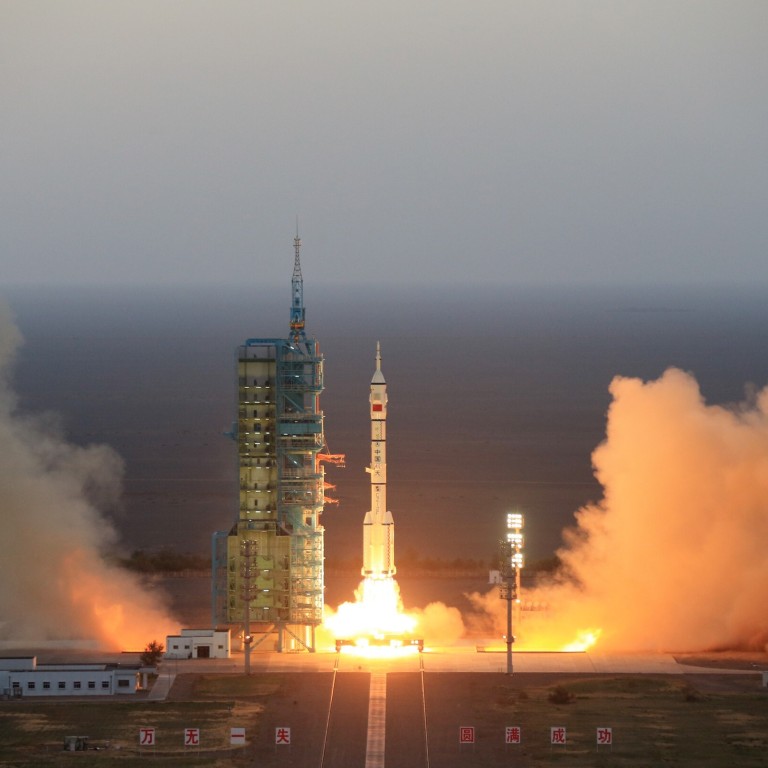 Mystery surrounds China's launch of reusable experimental spacecraft
Those attending launch in Inner Mongolia warned not to film the lift-off or discuss the project
One source hints there may be similarities with America's X-37B, a reusable space plane that operates like a mini-shuttle
China has successfully launched a reusable experimental spacecraft, the official news agency Xinhua reported on Friday.
The vessel was launched with a Long March-2F rocket from the Jiuquan satellite centre in Inner Mongolia on Friday and is scheduled to return to the landing site after orbiting the earth for a period.
Xinhua reported that the spacecraft will test reusable technologies during its flight "providing technological support for the peaceful use of space".
The latest mission was shrouded in secrecy. A copy of an official memo circulating on social media warned staff and visitors to the launch site not to film the lift-off or discuss it online.
The document also said "all units should strengthen personnel security education and personnel management during missions to ensure that there is no leakage of secrets."
A military source confirmed the authenticity of the document, saying: "There are many firsts in this launch. The spacecraft is new, the launch method is also different. That's why we need to make sure there is extra security."
The source declined to comment on the details of the mission but suggested "maybe you can take a look at the US X-37B".
The X-37B is an unmanned space plane that operates like a smaller version of the Space Shuttle, which is launched by a rocket and cruises back to earth for a runway landing.
It has flown four classified missions to date, carrying secret payloads on long-duration flights in Earth orbit.
The US Space Force's official website said the primary objectives of the X-37B missions was to develop "reusable spacecraft technologies for America's future in space and operating experiments which can be returned to, and examined, on earth".
The X-37B made its first orbital mission in 2010 and spent a record 730 days in orbit from 2017 to 2019.
Hypersonic spacecraft like X-37B have the potential to be used as weapons that could take out enemy satellites, space stations, ground targets or missiles and would be very hard to detect or intercept.
Song Zhongping, a Hong Kong-based military commentator, said they could also be used for civilian purposes including satellite launches or repairs and transporting goods or astronauts.
In May, China honoured a research team for its achievement in developing a "hypersonic pre-cooled aerospace engine" that could be used to power a reusable spacecraft.
The latest mission comes weeks after the launch of Tianwen-1, the country's first Mars mission, from Hainan in late July.
The China National Space Administration said its spacecraft, including an orbiter, lander and rover, was performing well on its way to Mars.
A month before that, China completed the network of satellites for its Beidou navigation network, a competitor to the US GPS system.
Additional reporting by Liu Zhen
This article appeared in the South China Morning Post print edition as: Secrecy shrouds mission of spacecraft