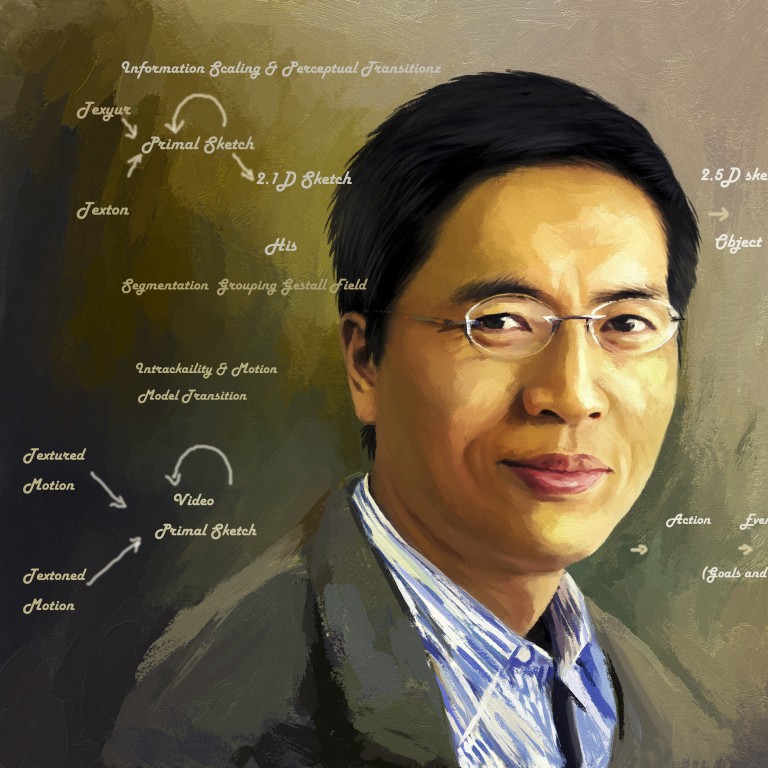 Artificial intelligence expert Zhu Songchun to return to China from US
UCLA professor's move to Peking University comes as Beijing seeks to make country a global leader in the field
Zhu's role will include work to set up new institute in collaboration with the authorities
A leading Chinese artificial intelligence researcher in the US has returned to China as Beijing strives to become a global leader in the field.
Professor Zhu Songchun, an award-winning expert in computer vision at the University of California at Los Angeles, has joined Peking University to lead its Institute for Artificial Intelligence, the university said in a statement last Friday.
The university said it was working with Beijing city and the central government to set up a new and separate AI research institute in collaboration with other leading Chinese universities. Zhu will be involved in the setting up of the Beijing Institute for General Artificial Intelligence, but the statement did not give further details.
Born in 1968 in Ezhou, Hubei province, Zhu obtained his PhD at Harvard University in 1996 after graduating from the University of Science and Technology of China in Anhui province. He joined UCLA in 2002 after a brief stint at Stanford and Ohio State universities.
Zhu is an expert in computer vision, cognitive science and other interdisciplinary studies. At an AI conference held in Chengdu in May last year, Zhu said that "70 per cent of the human brain's cerebral cortexes are used for processing vision. Research into computer vision opens the gateway to artificial intelligence."
One year after he joined UCLA, he received the highest honour in computer vision, the Marr Prize, with other researchers for their study of the process of decomposing images into visual patterns, also known as image parsing.
Last year, his team published a research paper establishing the potential for robots powered by artificial intelligence to earn the trust of humans in a project funded by the US Defence Advanced Research Projects Agency.
Zhu and his researchers looked at "explainable AI" that allow robots to explain their behaviour effectively when performing complex tasks and earn people's trust.
According to a study earlier this year by MarcoPolo, a US think tank affiliated with the Paulson Institute in Chicago, China is the largest global source of top-tier AI talent. However, 88 per cent of those who completed graduate studies in the US have chosen to stay and work there, helping America lead the way in the field.
Chinese AI researchers accounted for the largest share of international researchers working at US-based companies and institutions.
But as the technological war between the US and China unfolded, Washington heightened its scrutiny of Chinese researchers and stepped up its visa controls, casting a shadow on global flow of AI talent into the US, the MarcoPolo study concluded.
Another Chinese AI expert in the US and a long-time acquaintance of Zhu, Microsoft's former head of artificial intelligence and research Harry Shum, was also appointed by Peking University in August to chair the academic committee of the Institute of Artificial Intelligence.
Rumours about Zhu's return surfaced in Chinese media earlier this month, with initial speculation that he might join another leading AI institution at Tsinghua University, which traditionally has enjoyed an advantage in sciences and engineering.
Zhu said he had long-time friends and work partners at both Peking and Tsinghua, but it was Peking University's edge in humanities and social sciences that attracted him.
"The development of AI could not be separate from philosophical exploration," the university statement quoted Zhu as saying, adding that there would be more emphasis on interdisciplinary research at Peking University.
Beijing's deputy mayor Sui Zhenjiang recently told a forum that the capital city would strive to become a global leader in AI innovation in the coming decade and try to attract global talent as well as nurture local experts.