UN biodiversity summit: Chinese president takes veiled swipe at US over unilateralism
Xi Jinping calls for more cooperation and says China takes seriously its obligations under environmental treaties
Speech follows last week's pledge to become carbon neutral by 2060
Chinese President Xi Jinping took a veiled swipe at the United States during a virtual UN summit on Wednesday, condemning unilateralism and calling for more cooperation on biodiversity issues while hailing China's achievements in the past decade.
Days after
promising China would be carbon neutral by 2060
, Xi did not make any further pledges in his video speech to the United Nations Summit on Biodiversity, which was not attended by US President Donald Trump or any other Washington representative.
Trump announced in 2017 that the US would withdraw from the Paris Agreement, which binds almost 200 nations to set targets for reducing greenhouse gas emissions. With that decision due to take effect next month, Xi made clear that China would not go down a similar path.
"Unilateralism finds no support; cooperation is the right way forward. We must firmly safeguard the UN-centred international system and uphold the sanctity and authority of international rules so as to enhance global governance on the environment," Xi told the summit.
"China takes seriously its obligations under environment-related treaties, including on climate change and biodiversity," he added.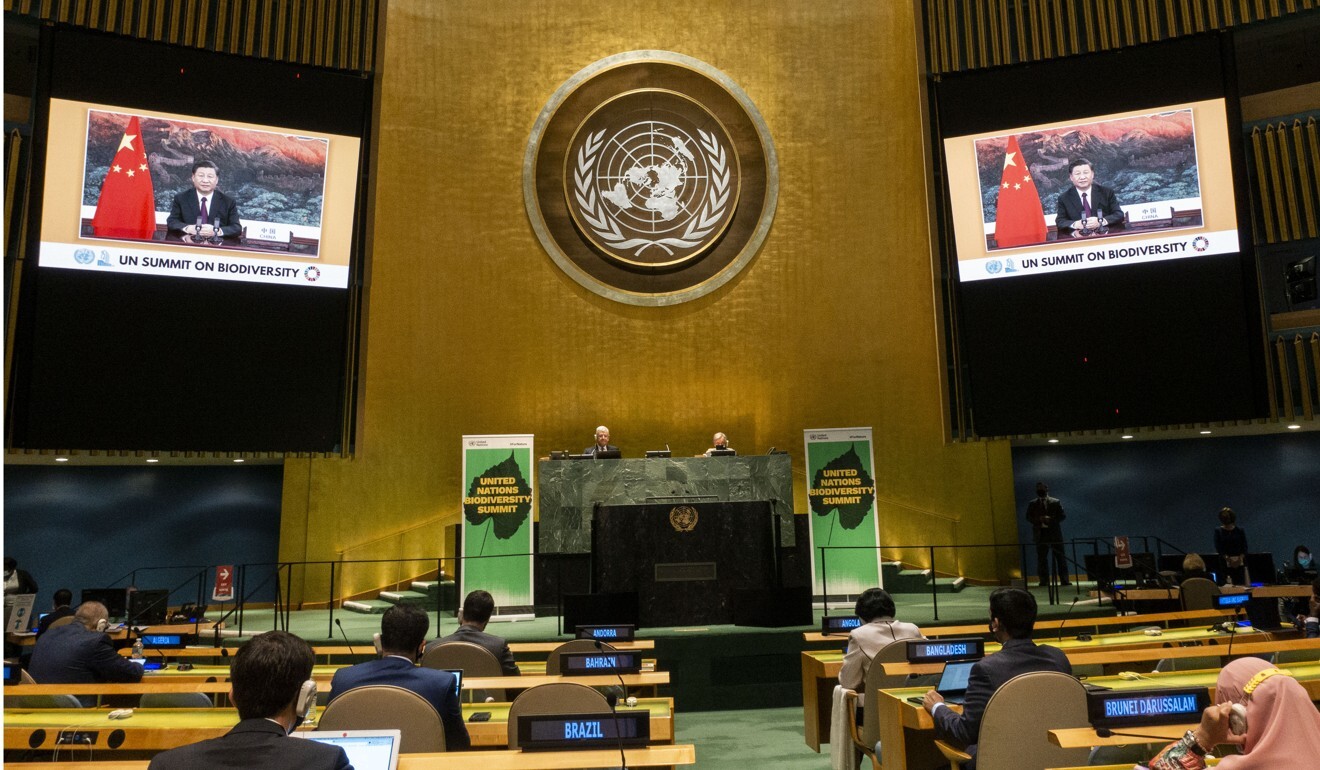 The remarks came as China prepares to host the 15th Conference of the Parties to the Convention on Biological Diversity, or CBD, in May. The biennial summit is expected to produce a new agreement binding nations to biodiversity targets. The last pact, signed a decade ago, has been largely unsuccessful as countries failed to meet goals such as preventing species extinctions and ensuring that fish stocks are harvested sustainably.
It will be the first time China has hosted the conference and Beijing will also take the presidency of the CBD, meaning its diplomats will play a leading role in drafting targets for the next decade. Xi suggested on Wednesday that Beijing would not shy away from setting ambitious goals.
"China will adopt even more forceful policies and measures and strive to hit peak carbon dioxide emissions before 2030 and achieve carbon neutrality before 2060, thus making greater efforts and contributions towards meeting the objectives of the Paris Agreement," he said.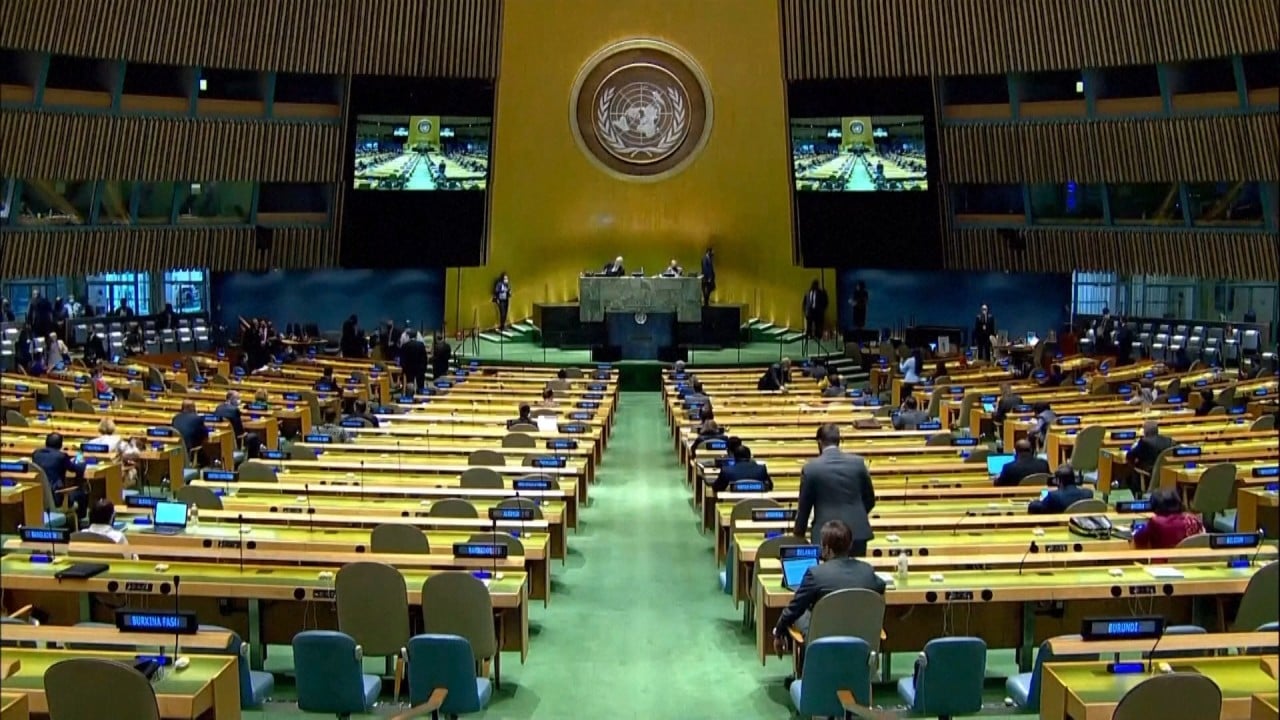 03:02
Trump and Xi trade barbs over Covid-19 as world leaders voice fears at UN's 75th General Assembly
Trump and Xi trade barbs over Covid-19 as world leaders voice fears at UN's 75th General Assembly
A week ago, Xi delivered a bold pledge at the UN General Assembly that China – the world's largest emitter of greenhouse gases – would strive to absorb more carbon dioxide than it emits by 2060.
In his speech on Wednesday, the president pointed to afforestation projects as a way to help achieve that goal.
"For the last 10 years, China has topped the world in forest resource increase, with more than 70 million hectares of land afforested," he said.
China has created thousands of natural reserves and parks in the last decade and iconic species like the giant panda have been brought
back from the brink of extinction
thanks to domestic conservation efforts.
But the country's track record since it signed the CBD in 1992 leaves room for concern. For example, China's terrestrial vertebrates have declined by half since 1970, according to a 2015 research report from the World Wide Fund for Nature.
And Xi did not mention China's environmental footprint overseas – as the world's most populous nation, its domestic demand for a whole range of goods has contributed to the loss of biodiversity in places such as the Amazon rainforest.
The president also touched on
the coronavirus pandemic
, noting that it "reminds us of the interdependence between man and nature", without elaborating.
China's wildlife trade and consumption is widely thought to have contributed to the pandemic. The new virus strain is believed to have jumped to humans from an animal species possibly sold at a market that was linked to a number of early cases in Wuhan, where the coronavirus was first reported late last year.