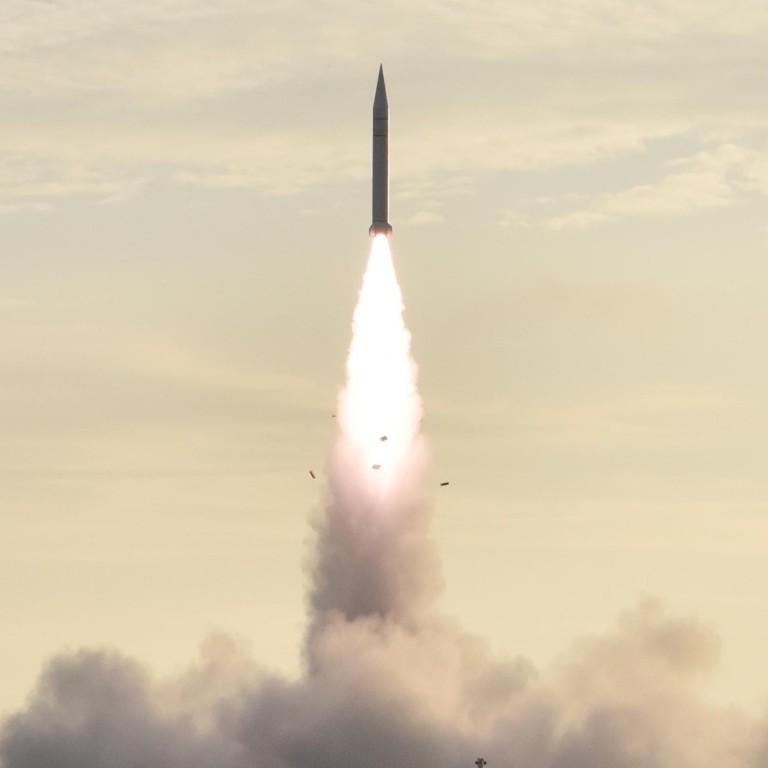 US software fuels China's military research, despite Washington ban
Chinese research paper reveals hypersonic weapons study used aerodynamic simulation package sold by American company
Academic papers and media reports show 'entity list' is failing to halt access to US technology in China
Chinese military researchers are continuing to use US software – including for cutting-edge developments in
hypersonic weapons technology
– despite Washington's efforts to restrict China's access to these powerful design tools.
A research paper published in the Chinese Journal of Aeronautics on Tuesday revealed US software had been used to simulate the aerodynamics of a hypersonic missile capable of taking out all existing defence systems.
Zhang Feng, a professor with the National University of Defence Technology in Changsha, in the central Chinese province of Hunan, led the research team which set out to identify how to control manoeuvrability at five times the speed of sound or above.
According to the research paper, the team used software provided by Ansys, a US company based in Canonsburg, Pennsylvania, for the bulk of its aerodynamic simulations which set out to solve the problem of controlling flight at such intense speeds.
Any moving part on the surface of a missile or aircraft travelling at hypersonic speed is subject to intense stress and heat but the researchers found the tiny gap between fin and missile body was capable of generating enough extremely hot air turbulence to burn the fin. The finding recalled a US X-51A hypersonic vehicle which crashed during a test flight in 2012 due to a "faulty fin".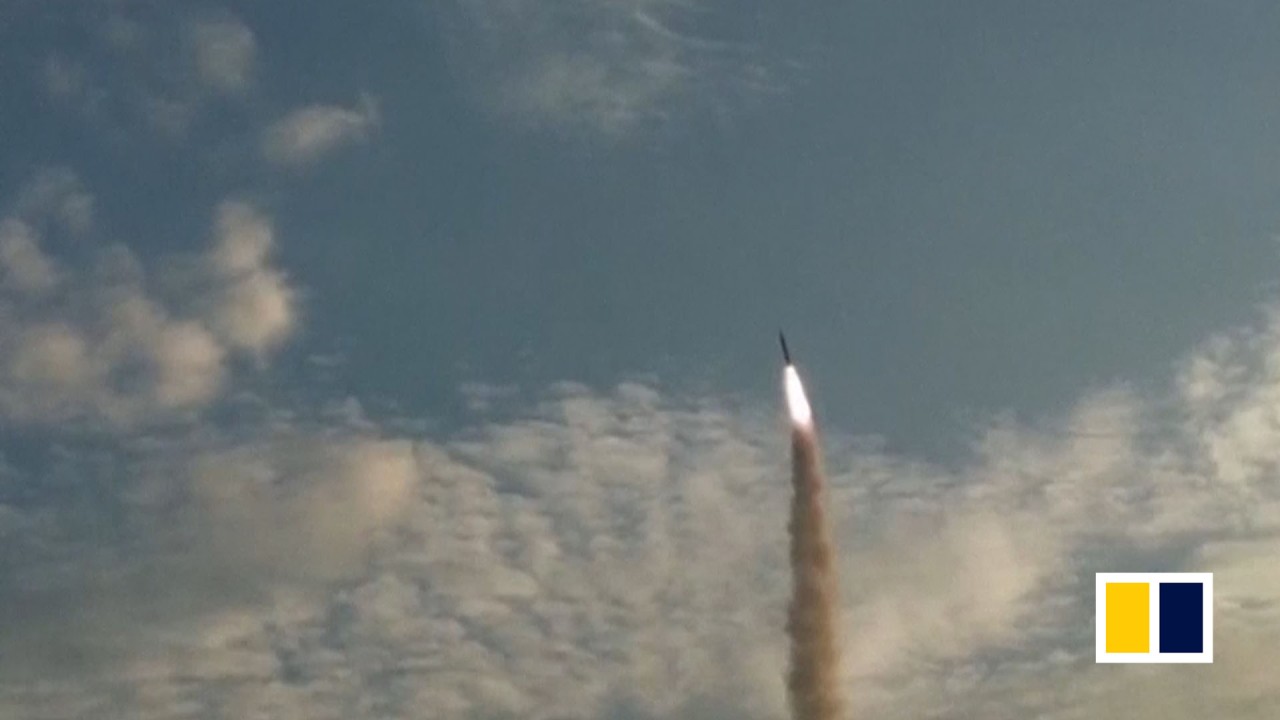 01:02
China tests hypersonic aircraft Starry Sky-2
China tests hypersonic aircraft Starry Sky-2
Zhang's university is not the only Chinese military research institute developing cutting-edge weapons with US software, nor is Ansys the only American company to license its products to institutes or companies in China on the infamous
"entity list"
, according to publicly available information which includes academic papers and media reports.
The US government has tried to intervene by restricting China's access to these powerful tools, but with limited success. In June, the Harbin Institute of Technology – a research university engaged in a range of military programmes from nuclear submarines to spy satellites – announced it had lost access to popular US mathematical software MatLab.
The ban came hard on the heels of the university's listing by the US Bureau of Industry and Security as a hostile entity, unable to use any American products or services without special permission. The ruling led to chaos on campus, according to some mainland media reports, because teachers and students had been using the software for years.
More than 80 per cent of mainstream tools used by Chinese scientists and engineers come from overseas – mostly the US – according to some industry estimates. Hi-tech giants such as
Huawei Technologies Co
, for example, have used them to design some of the world's high-end computer chips.
In most circumstances, home-made substitutes were not available because of the years, even decades, required to develop mature software products as well as the lack of a big enough user base, contributing to China's reliance on Western companies for professional software in research and industry.
But Ma Baofeng, a professor with the Beijing University of Aeronautics and Astronautics, said American companies did not want to lose the huge and rapidly growing Chinese market with its intensive investment in research and development, second only to the US.
"Everyone wants to make money, so they will find various ways to go around," he said.
One strategy is to package different versions of the same software, differentiating between military and commercial users, according to some Chinese researchers who use these tools.
The military version may contain special algorithms to generate, for instance, more precise results, but it is mostly commercial versions of the software which are sold in China. The difference between military and civilian applications was always clear cut.
"For some studies, the commercial version is enough," said one scientist who asked not to be named due to the sensitivity of the issue.
Vague wording of US export control regulations can also give software companies "room to manoeuvre", according to a Shanghai-based researcher.
"Usually the regulations will not go into specifics, such as banning the sale of a particular software to China," he said.
Ansys and several other US software companies did not respond to requests for comment.
Chinese scientists have found other ways to deal with the tightening restrictions, including "rolling back to yesterday", as a Beijing-based space scientist put it – using pirated software, which was a common practice in China in the days when there was not enough research funding to support the purchase of expensive licences.
In some fields – where China is already ahead of the US – researchers are developing their own software tools to deal with difficult problems which are beyond the capability of Western software products, according to a researcher in Nanjing, Jiangsu province.
"Software is more difficult to ban than hardware," he said.