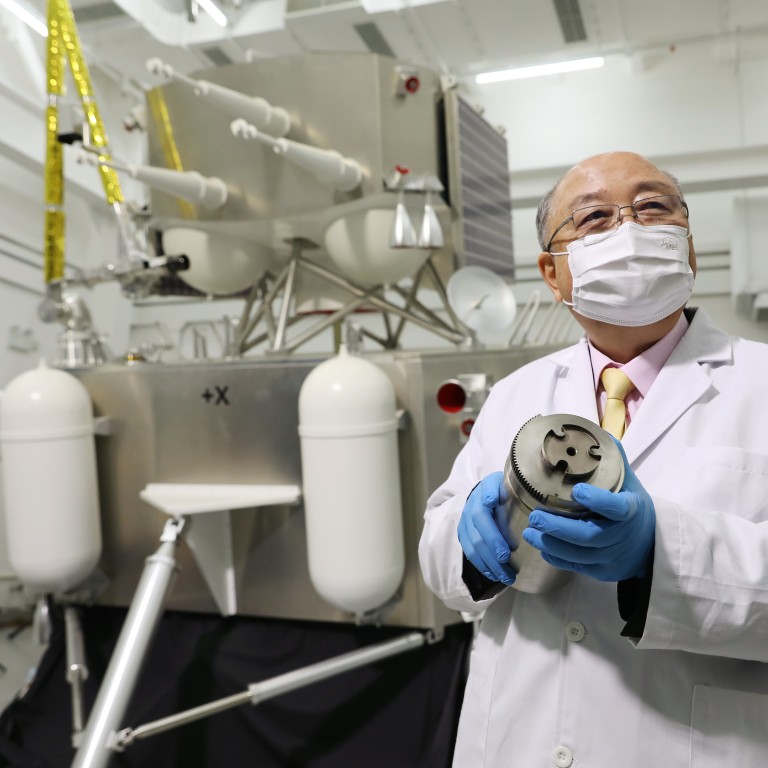 Hong Kong team behind Chang'e 5 moon rock sampling set sights on Chang'e 6
PolyU researchers who developed the scoops and container for China's lunar mission are relieved after surface and soil samples are returned to Earth
They will assess whether any improvements are needed for the next mission, and hope to be given a quantity of Chang'e 5's samples for research
The Hong Kong researchers at the centre of China's mission to collect lunar rock samples said they felt a "big relief" after
the arrival of the samples back on Earth
on Thursday, but they added that their space quest was far from over.
The research team at Hong Kong Polytechnic University, led by Professor Yung Kai-leung, developed the sampling scoops and sealed container used by the
Chang'e 5 mission
to collect and bring back surface soil and rocks from the moon – the first collection of lunar samples for more than four decades.
"The [Chang'e 5] mission has ended, but not our project … We will compare the data collected on the moon with our design parameters and evaluate any improvements that may be needed to our design for the Chang'e 6 mission," Yung said in a press conference on Thursday at the university campus.
Chang'e 6, China's next lunar mission, is expected to launch in 2023 or 2024, and will again feature the Hong Kong-developed sampling system.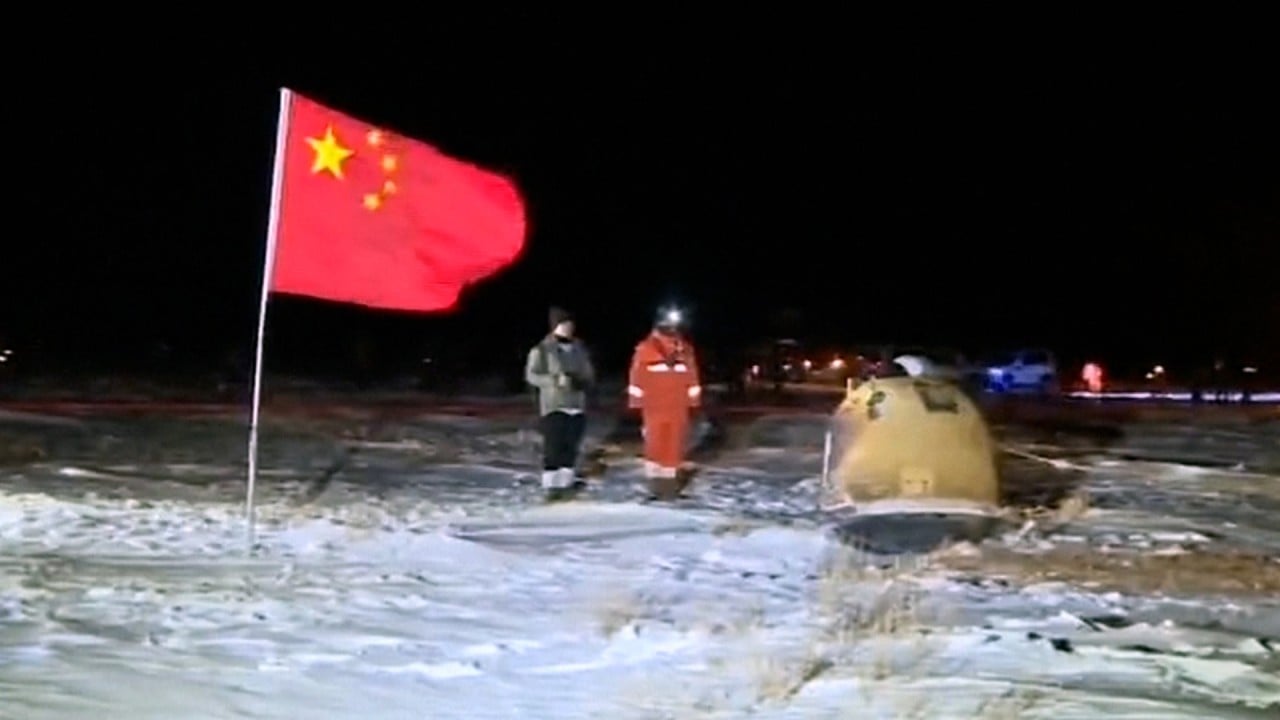 01:28
China's Chang'e 5 lunar mission returns to Earth with moon samples
China's Chang'e 5 lunar mission returns to Earth with moon samples
The 2kg of surface samples and a further 500 grams of underground samples brought back by the return capsule, which landed in the northern Chinese region of Inner Mongolia, were due to be unpackaged in a special facility in Beijing to prevent contamination.
"PolyU has put in a lot of effort in helping the country to obtain the regolith. We do hope we could share some of the samples for further research," Yung said, citing potential studies from geological and engineering fields to the discovery of new materials and even signs of life from volcanic moon soil.
Yung explained that new facilities would be needed to house samples if the mainland government agreed to share them.
"It needs to be kept in a sealed environment filled with high-purity nitrogen," he said. "We would also need special equipment and measuring instruments for researchers to work on the samples in isolated conditions."
Robert Tam Wai-man, interim director of PolyU's industrial centre and a key member of Yung's team, said that Chang'e 6 possible focus on exploring the moon's southern pole area may pose fresh challenges to the PolyU researchers.
Extreme polar temperatures may present extra engineering requirements such as heat insulation to ensure proper functioning of the components, Tam said. The existing system could withstand temperatures ranging from about 200 degrees Celsius (392 degrees Fahrenheit) to minus 100 degrees Celsius.
The maximum volume of samples that Chang'e 6 could collect is expected to be the same as for Chang'e 5. Yung said one reason was the expected payload of the rocket used to launch it. The Chang'e 5 mission used Long March-5, the latest heavy-lift rocket, and a superheavy-lift vehicle, Long March-9, is still in development, with its test launch expected in about 10 years' time.
PolyU's scoop and container system performed well during the mission, Yung said. It surface sampling work had been expected to take over 30 hours, but was completed in about 20.
Yung said PolyU intended to bid to participate in future space missions, such as Chang'e 7 and asteroid missions.