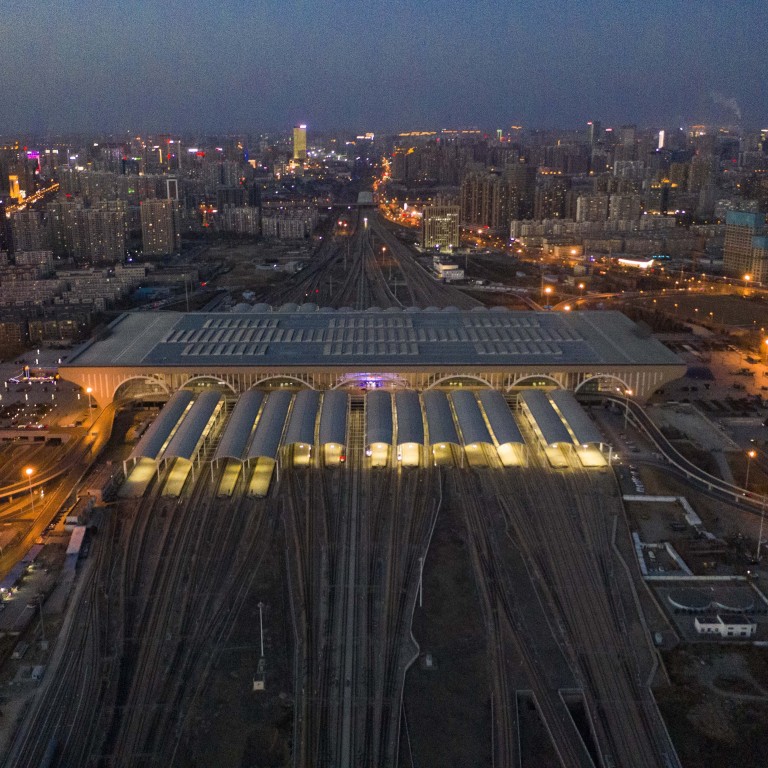 Coronavirus: Chinese capital on alert as cases rise next door in Hebei
With key political meetings and a big holiday on the horizon, local governments are keen to shut down outbreaks, analyst says
The virus has spread rapidly in the province but 'the situation is controllable'
The northern Chinese province of Hebei reported 33 new locally transmitted
coronavirus
cases and 39 asymptomatic ones for Thursday, taking the province's total to 310 and compounding concern in neighbouring Beijing.
The
Hebei outbreak
is the biggest of a number the country is grappling with this winter, with cases reported in Beijing and several northeastern cities.
The epicentre of the Hebei outbreak is the provincial capital of Shijiazhuang, a city of 11 million people, which is under lockdown to try to safeguard the "political security" of Beijing, according to Hebei officials.
Since the first case was recorded in the province on Saturday, 127 locally transmitted cases have been confirmed in the province along with 183 asymptomatic ones.
Most of the cases were in Shijiazhuang, where a number of residents attended a series of weddings, funerals and other events in a rural village administered by the city, health authorities said. Other cases were in the neighbouring city of Xingtai.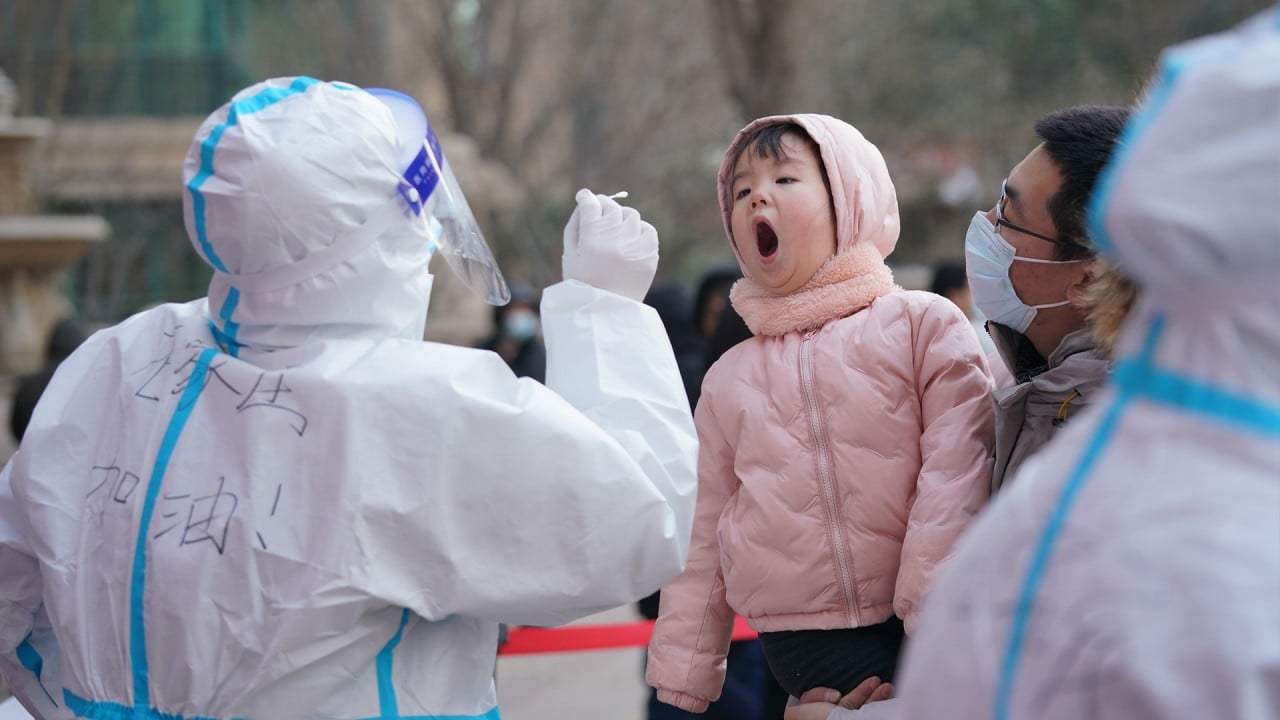 01:50
Coronavirus: Hebei province reports 120 new local cases in China's biggest Covid-19 rise in months
Coronavirus: Hebei province reports 120 new local cases in China's biggest Covid-19 rise in months
Beijing Chaoyang Hospital deputy head Tong Zhaohui, who was sent by the National Health Commission (NHC) to Shijiazhuang as part of an expert team, said the coronavirus had spread rapidly but "the situation is controllable".
But he also suggested that more people not yet showing symptoms could be confirmed with the pathogen in coming days.
"Many patients are in their fourth or fifth day of the onset period and have not reached the peak of the illness," Tong was quoted by Hebei Daily as saying,
To identify cases, 10 teams of more than 200 medical workers from Jiangsu and Zhejiang provinces in the country's east have been sent to Hebei to help with mass testing.
Speaking in Shijiazhuang on Friday afternoon, Liang Zhankai, director of the Hebei Health Commission, said the province had started mass testing in Xinji and Dingzhou, two county-level cities, because they were geographically close to Gaocheng district, where most cases in Shijiazhuang were found.
More than 40,000 health workers had also been mobilised in four cities to do tests on about 13 million people, he said, with the testing expected to be completed by Saturday.
In Shijiazhuang, samples have been collected from more than 6.1 million people since Tuesday, putting it halfway through its testing campaign, according to the municipal government.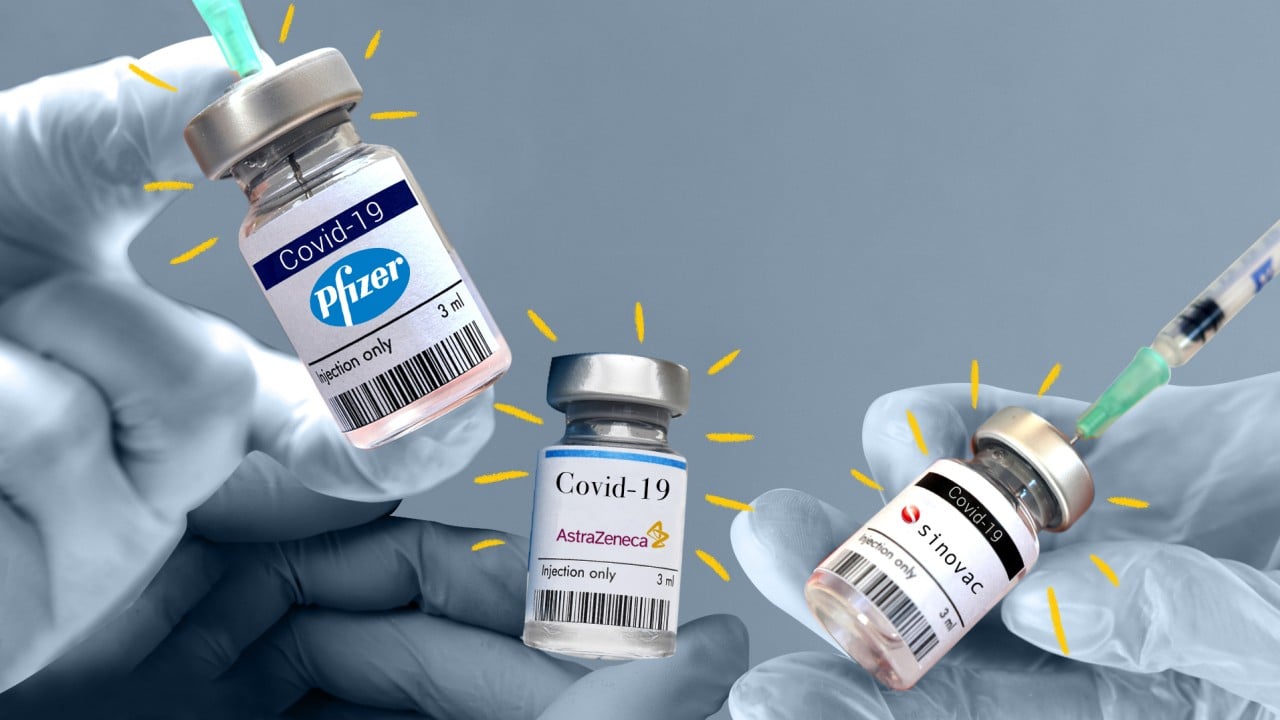 09:50
SCMP Explains: What's the difference between the major Covid-19 vaccines?
SCMP Explains: What's the difference between the major Covid-19 vaccines?
Li Qi, director of the Hebei Centre for Disease Control and Prevention, said the outbreak was caused by a virus imported from overseas but the exact source was still under investigation. All cases, including those in Xingtai, appeared to be linked.
Lu said mass testing was expected to reveal more cases as well as positive results in other areas, but the risk of widespread infection was low.
"Shijiazhuang has implemented lockdown, so the risk of the epidemic spreading is low. Even if there are more new cases, we can control the epidemic and the risk is low," he said.
But in a sign of the seriousness of the situation, Vice-Premier Sun Chunlan sent NHC director Ma Xiaowei to Hebei on Tuesday to direct containment efforts amid concerns of a resurgence in the virus before next month's Lunar New Year holiday.
Earlier this week, Hebei Communist Party Secretary Wang Dongfeng and governor Xu Qin pledged to apply control measures and make Hebei "the moat to safeguard the political security of Beijing".
Chen Daoyin, an independent political analyst and former professor at Shanghai University of Political Science and Law, said the province's stability was no doubt an issue for Beijing given Hebei's proximity and the ferociousness of its outbreak.
With the annual sessions of the national legislature and advisory conference looming, local governments were anxious to bring outbreaks under control as quickly as possible so they can ensure their own gatherings took place, Chen said.
And lockdowns were a preferred option of containment, he said.
"Compared to vaccination, which takes time and of unproven effectiveness, a lockdown is a handy and convenient option for local governments and the Communist Party," Chen said.
"China has developed a mature lockdown model with standard practices since last year when it put the outbreaks in Wuhan under control by forcefully implementing the lockdown."
Meanwhile, Beijing has tightened travel restrictions from the province.
Although most of the Hebei cases were reported about 300km (186 miles) from Beijing, precautions have been taken to ensure that only coronavirus-free people enter the capital.
Tongzhou, in Beijing's east and on the border with two Hebei cities and two counties, went into "wartime emergency" mode on Thursday.
"Due to the special security needs of the capital and the flow of people and freight between Beijing and Hebei, [we must] heighten our sense of responsibility to reduce the risks of importing cases," the Tongzhou government said.
Beijing has identified people who visited Shijiazhuang and Xingtai since December, using "big data" and booking them for free tests before they could return to work.
Beijinger Wang Yi, who travelled on business to Shijiazhuang in mid-December when no cases were reported, did not report to his neighbourhood about his trip because he thought it was too long ago. Nevertheless, he received a phone call on Thursday telling him to take a test.
"The neighbourhood committee staff politely told me to wait for further notice about my free test that I should take the next day. I asked him how he knew about my trip [to Shijiazhuang] and I was told that 'the list came from the district'," Wang said.
A Beijing mother, who did not want to be identified, said she visited Shijiazhuang about 20 days ago, but her child was only allowed to return to school when she produced a negative coronavirus test report.
Separately, Shijiazhuang's legislature also confirmed the appointment on Friday of Ma Yujun as the city's acting mayor. Ma replaces Deng Peiran, who was put under investigation in December for alleged "violation of discipline and law".