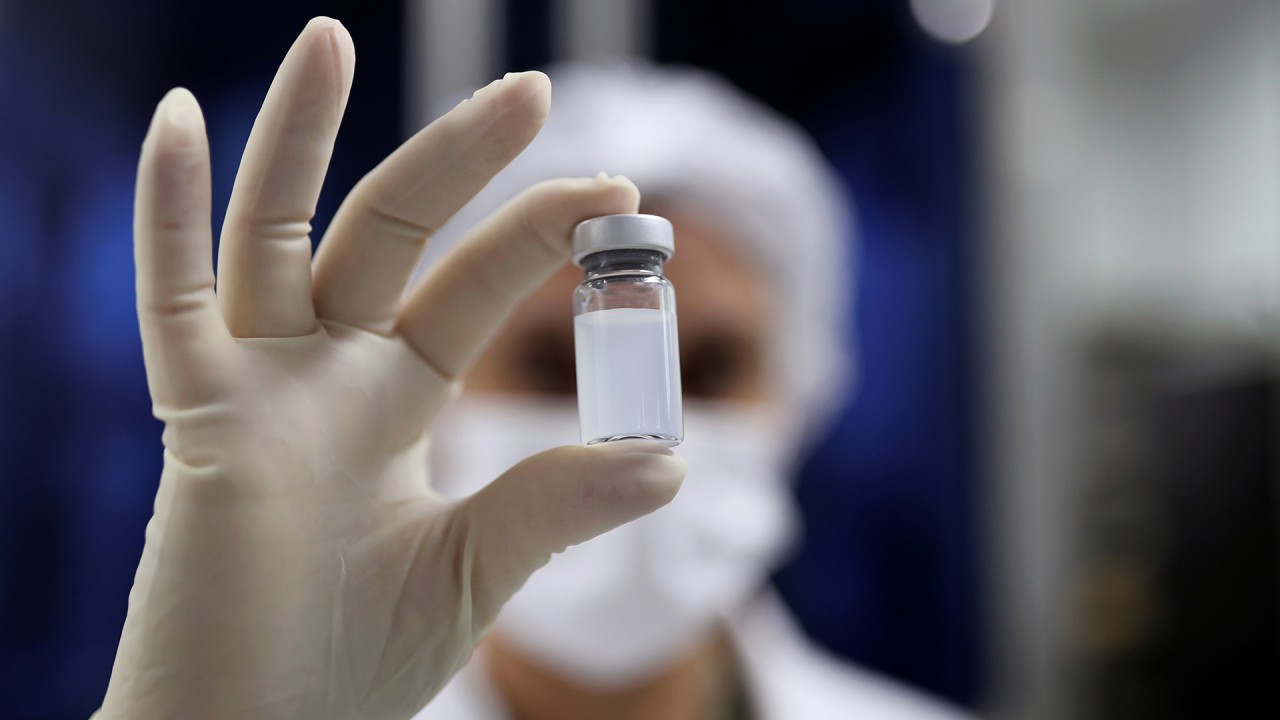 02:29
Brazil study shows China's Sinovac vaccine less effective than earlier data on the Covid-19 shots
Brazil study shows China's Sinovac vaccine less effective than earlier data on the Covid-19 shots
Coronavirus: Brazil finds China's Sinovac vaccine to be less effective than previous data shows
The new rate is a result of patients who displayed 'very light' symptoms being included, says Brazilian research institute that conducted the clinical trials
New CoronaVac 'general efficacy' figure from the Butantan biomedical centre comes after pressure for more transparency amid piecemeal disclosure and delays
A Chinese vaccine has been found to be significantly less effective than previous data had suggested, even as the Brazilian research institute that conducted the phase 3 clinical trials urges the public not to focus on the new efficacy rate.
The São Paulo-based Butantan Institute – which is running final-stage clinical trials for CoronaVac, manufactured by Beijing-based Sinovac – submitted new data to Brazil's health regulator on Tuesday, listing an efficacy rate of 50.4 per cent. The numbers were confirmed at a press conference by officials from the research institute, which is funded by the São Paulo state government.
Ricardo Palácios, medical director of clinical research at Butantan, said the lower efficacy rate was caused by the inclusion of patients who were infected with the novel coronavirus but only displayed "very light" symptoms.
Phase 3 trial data for the
US-based Pfizer-BioNTech Covid-19 vaccine
, for example, gives a 95 per cent efficacy rate. The 44,000 volunteers, all of whom had tested negative for Covid-19, included 3,410 participants who displayed Covid-19 symptoms and were not included in the total efficacy rate, according to a US Food and Drug Administration report. In the unlikely event that all of those 3,410 had been false negatives, the total efficacy rate would drop to below 30 per cent.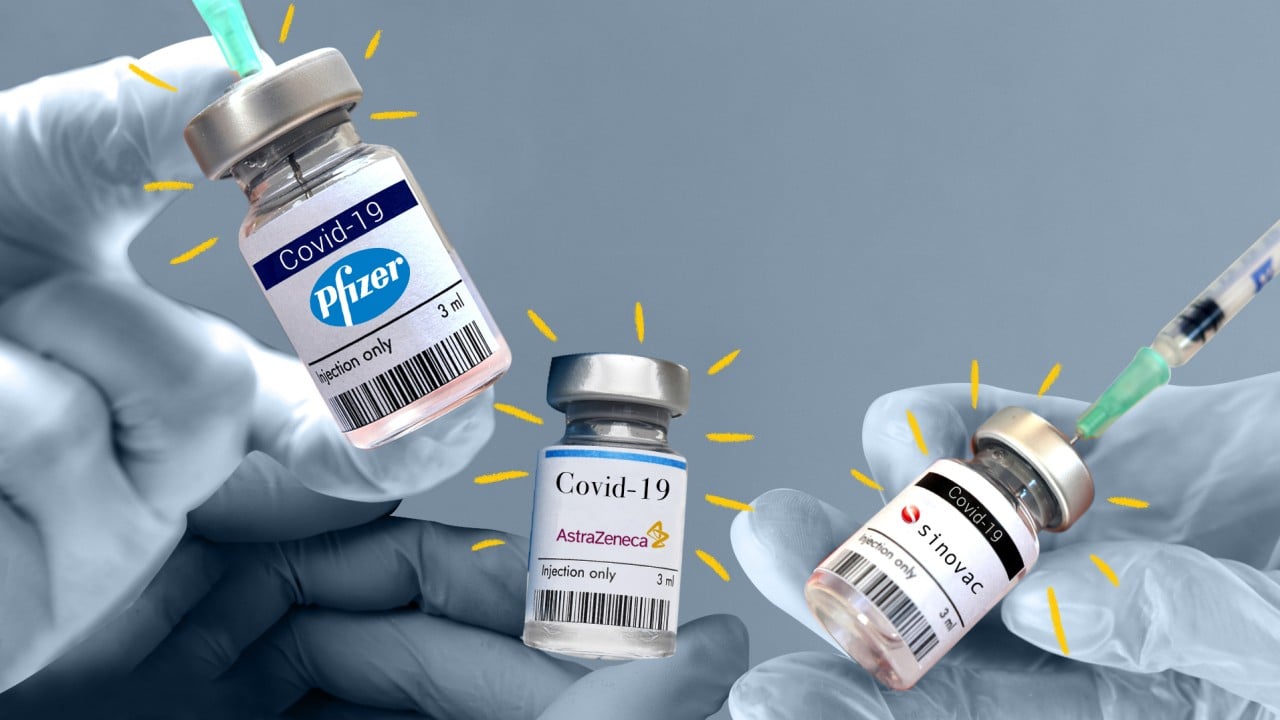 09:50
SCMP Explains: What's the difference between the major Covid-19 vaccines?
SCMP Explains: What's the difference between the major Covid-19 vaccines?
Last week, the São Paulo government said that
CoronaVac was found to be 78 per cent effective
in preventing mild cases of Covid-19 and 100 per cent effective against severe and moderate infections. The press conference on Tuesday confirmed these numbers and gave exact figures for both the vaccinated and placebo groups, at every level of severity.
"Other vaccine manufacturers did not include those that had light headaches even after testing positive for Covid-19," said Palácios. "The most important number is not the 50."
Palácios added that the inclusion of those very light cases represented the most "stringent test", complicating any comparisons to other Covid-19 vaccines.
"The more intense the disease, the more effective the vaccine," he said. "This will avoid pressuring the health system because those who only have light symptoms can stay at home."
Marco Aurélio Safadi, president of the Department of Infectious Studies at the Brazilian Society of Pediatrics, said at Tuesday's press conference that while data on long-term protection and co-morbidities was not yet available, CoronaVac's efficacy was in line with previous vaccines tested in Brazil.
There were no serious adverse events caused by the vaccine, said Alex Precioso, director of the Clinical Safety and Risk Management Centre at Butantan.
The
South China Morning Post
reported on Tuesday that experts were critical of the data
previously shared by the Butantan Institute, especially the claim made last week that the vaccine had an efficacy rate of 78 per cent, despite back-of-the-envelope calculations based on other publicly available information suggesting otherwise.
Questions of transparency have also been raised. On December 15, Brazil health regulator Anvisa said in a statement that China's criteria for the emergency authorisation of Sinovac within its borders had not been transparent.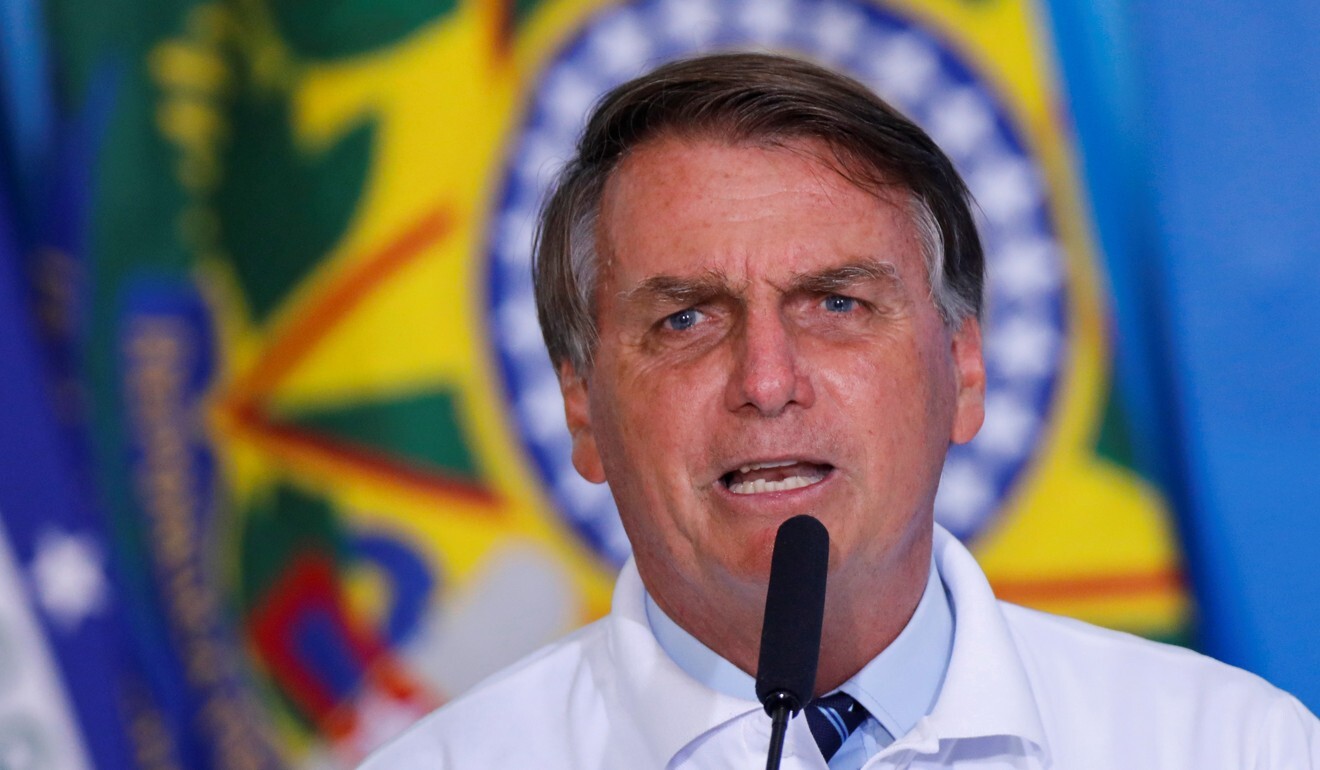 Brazilian President Jair Bolsonaro has publicly discredited CoronaVac, equating it with "death and disablement", and said he would not include it in the country's national immunisation programme. Meanwhile, João Doria, governor of São Paulo, has actively pushed the Chinese-made vaccine, in what political observers say is an early move for a 2022 presidential bid.
A showdown has been brewing since October, when Bolsonaro vetoed a deal between the health ministry and Doria's São Paulo government for the purchase of 46 million doses of CoronaVac.
Dimas Covas, director of the Butantan, pushed back against suspicion of CoronaVac because it is a Chinese-made vaccine.
"We are not a company, we have no shares in the stock market, we have no other goal than to offer the population a vaccine that is safe and effective," he said.
"This shows our total transparency in the process, this vaccine was criticised for being developed in association with China, as if this were a sin."