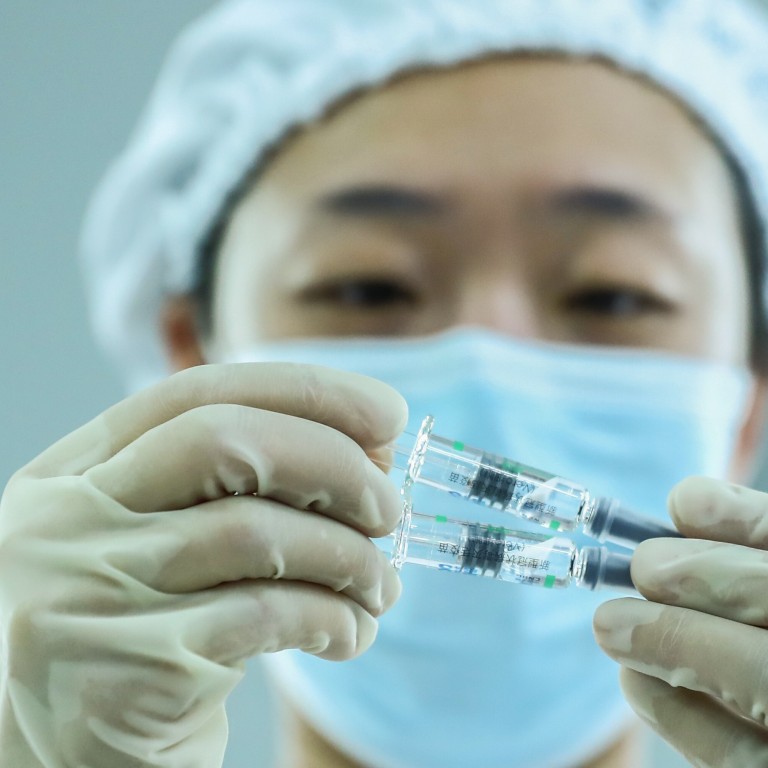 China National Biotec Group says Covid-19 vaccine will offer protection for at least six months
Company chairman tells state news agency it is waiting to see if the drug will prove effective over the longer term
Two of CNBG's vaccines were authorised for emergency use last year, although final trial results are still pending
Covid-19 vaccines
developed by China National Biotec Group (CNBG) can offer at least six months of protection, and the manufacturer is still waiting to see whether that can be extended to eight months, state news agency Xinhua reported on Friday.
"From the data we obtained, there is no problem for half a year [of immunity]," Yang Xiaoming, chairman of the state-owned Sinopharm subsidiary, told the agency.
So far two Covid-19 vaccines have been developed by CNBG and both of them use an inactivated virus to trigger an immune response.
Early stage clinical trials began in China last April, while phase 3 trials started in the Middle East and South America last June and are still under way. Yang did not specify which vaccine he was referring to in the interview. CNBG has been contacted for clarification.
"We are still determining whether it can offer protection for eight months, the result has not yet come out," Yang added.
"The first person who received the vaccine has been observed for more than eight months, and the result shows that it is still effective."
The World Health Organization requires Covid-19 vaccines to confer at least six-month protection. At present it is too early to know if they will provide immunity over a longer period.
Zeng Yixin, deputy director of the National Health Commission, said last month that there was little doubt that Chinese vaccines would offer more than six months' protection.
China's National Medical Products Administration approved a vaccine developed by CNBG's Beijing Institute for broader use among the general public last month, citing a 79.34 per cent efficacy rate based on the interim results from phase 3 trials, though more detailed data has not been available to the public.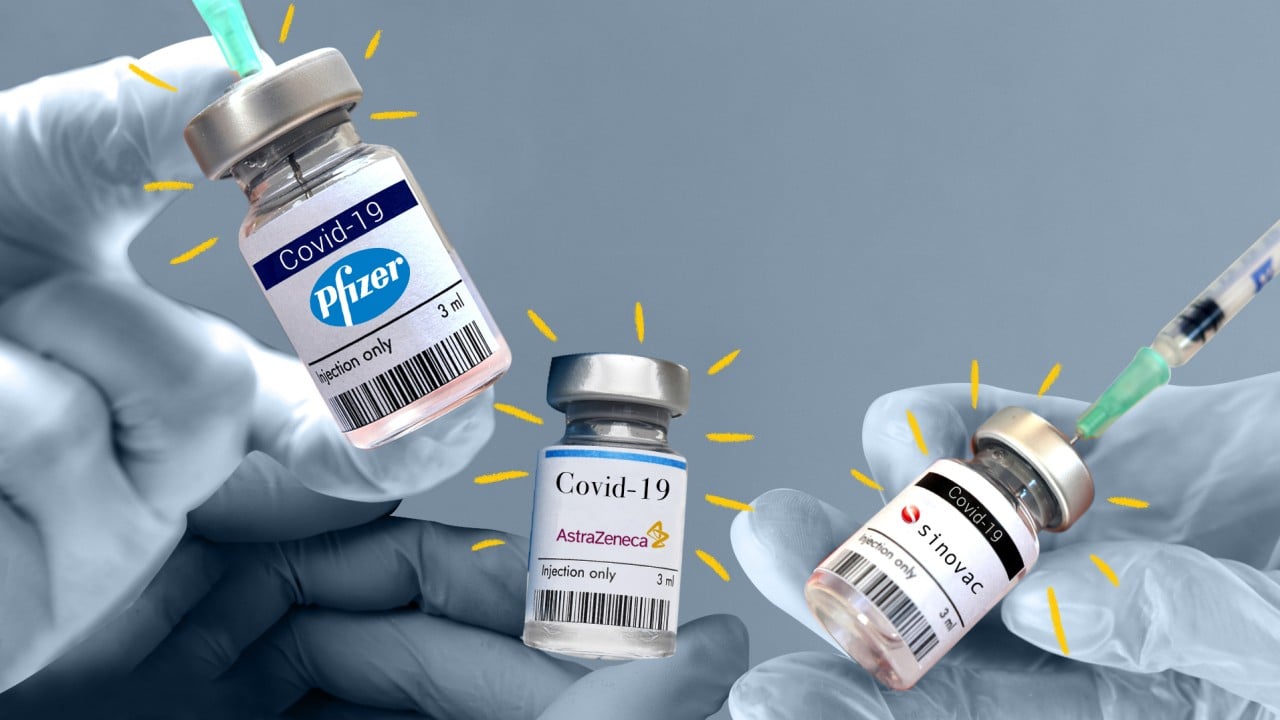 09:50
SCMP Explains: What's the difference between the major Covid-19 vaccines?
SCMP Explains: What's the difference between the major Covid-19 vaccines?
The national vaccination initiative, however, only covers people aged between 18 to 59.
Yang also told Xinhua that the vaccine was safe for children aged between three and 17, although children aged three to five must be closely monitored, as their immune system is still developing. Provisions for people over 60 have yet to be determined, pending more clinical data and vaccine supplies.
"As of January 4, 2021, more than 4 million doses of Sinopharm vaccines have been used with emergency use authorisation," Yang said. "Since the start of vaccination of key groups on December 15, the total number of inoculations has been growing quickly, now more than 10 million doses of CNBG vaccines have been used nationwide."
Regulators in the United Arab Emirates and Bahrain have also approved the use of the vaccine, while Egypt and Jordan have authorised emergency use.
Yang said more than a billion doses of the vaccine would be produced this year.
"At present, our overseas orders are very large, so we must work hard to expand production," he said.
This article appeared in the South China Morning Post print edition as: Vaccine maker promises at least six months' protection