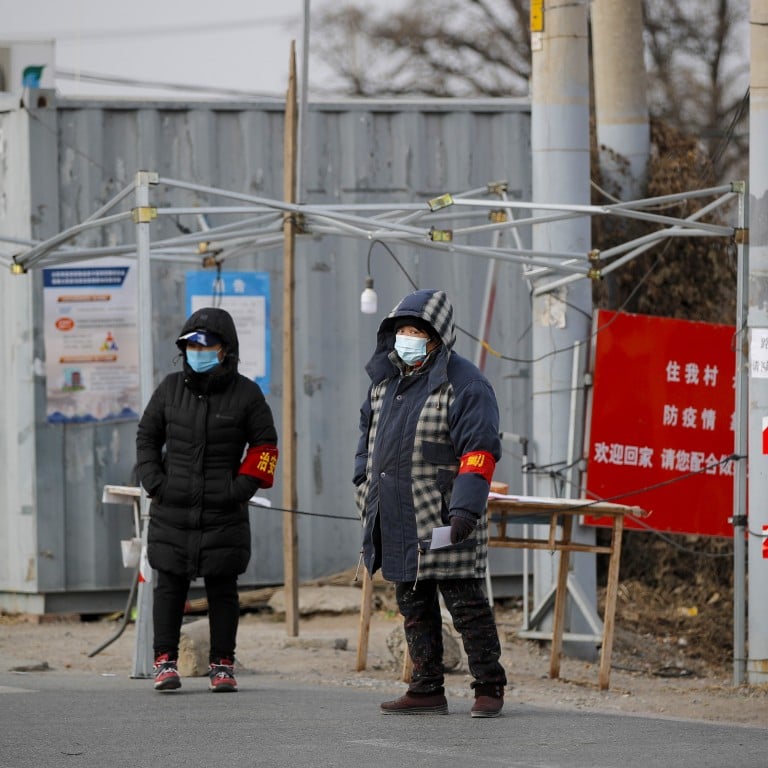 Explainer
Coronavirus: what's life like for the 20 million Chinese back in lockdown?
Hebei and Heilongjiang provinces worst affected as authorities work to keep case numbers under control
More than 1,000 people are being treated in hospital, reports say
More than 20 million people across China are in lockdown as the country battles a spike in
Covid-19
infections, the worst flare-up since last summer.
China reported 135 new locally transmitted cases for Thursday, of which 90 were in the northern province of Hebei, 43 in the northeastern province of Heilongjiang, one in the southern region of Guangxi and one in the northwestern province of Shaanxi. A total of 66 asymptomatic cases were also reported.
As of the end of Thursday, 1,001 Covid-19 patients were receiving treatment in hospital and 618 asymptomatic cases, which are not included in the tally, were under medical observation.
The Chinese government first resorted to lockdown measures to stop the spread of the coronavirus about a year ago in Wuhan. Most people knew little about the virus at that time and hundreds of people died every week as hospitals became overwhelmed and doctors and scientists struggled to find a cure.
The situation is different today in terms of knowledge but the new restrictions show the disease is far from under control.
Which areas are under lockdown?
Shijiazhuang, the city at the centre of the Hebei outbreaks where the first case was reported on January 2, was placed under lockdown four days later. The provincial capital, it is located about 300km (186 miles) southwest of Beijing and is home to about 11 million people.
The neighbouring city of Xingtai, with a population of 8 million, has also been blocked off for mass testing, as has Langfang, which is home to 4.9 million people.
In Suihua, where the first of the new infections in Heilongjiang were reported, a lockdown was imposed on Monday, affecting 5 million residents.
What restrictions are people facing?
Under lockdown, most people are required to stay at home, with gates to housing communities blocked. Daily necessities can be bought online and delivered to the door. Public transport has been halted. In case of an emergency, people can apply to leave their homes as long as they can produce a negative coronavirus test result.
Thousands of people from the villages of Shijiazhuang have been sent to centralised quarantine sites – such as hotels and school dormitories – as the lack of decent sanitation in many rural homes do not meet health authorities' requirements. Some new facilities are also being built to accommodate the villagers.
How are they coping?
Although schools and businesses – except those that provide essential services – have been closed, reports seem to suggest people are less concerned than they were 12 months ago when the mystery virus first struck.
Qi Shunxiang, head of the Hebei Centre for Disease Control and Prevention (CDC), told state broadcaster CCTV on Wednesday that people in quarantine had their own rooms and were served meals. They were also given a television and provided with newspapers, he said.
Some people are reported to have complained about the standard of the makeshift quarantine facilities, some of which have experienced electricity blackouts. The Xingtai municipal government acknowledged the problem on Thursday and said it was working to improve the situation.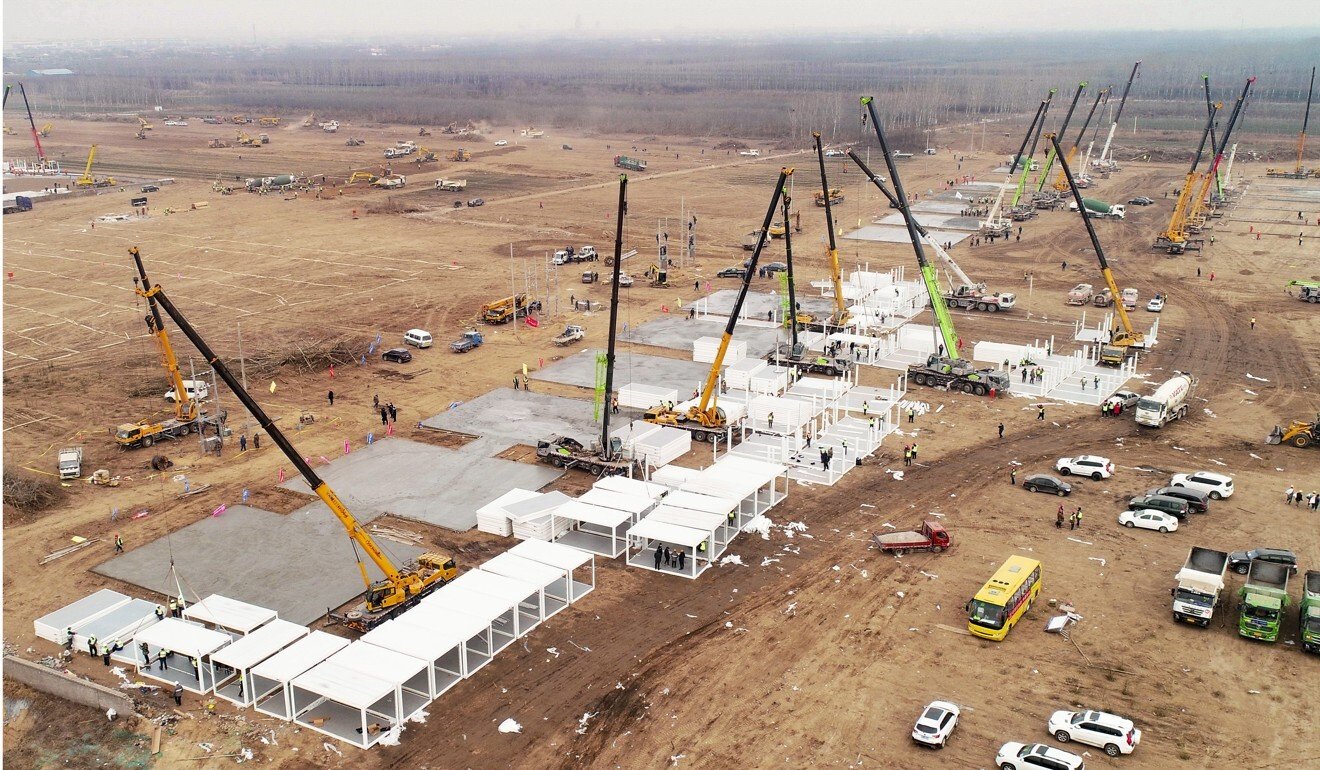 Are there different risk zones?
While most areas of China are considered to be low risk zones based on the threat of transmission of Covid-19, several have been classified by local health authorities as high or medium risk.
As of Friday, China had two high risk zones – Shijiazhuang and Suihua – and 73 medium risk zones – seven in Beijing, 29 in Hebei, 24 in Liaoning and 13 in Heilongjiang.
In high risk zones people are prohibited from leaving the area, while outsiders can enter but not leave again while the lockdown is in place.
In medium risk zones, local governments have the option to impose a lockdown or remain open. If there is no lockdown people can come and go as they please but remain subject to local rules in the places they travel to.
Most places require people visiting from medium or high risk zones to provide a negative test result and then undergo a minimum of 14 days' quarantine.
Everywhere in the world outside China is categorised as a high risk zone.
When will the lockdowns end?
That is up to the local authorities. The Langfang government said its lockdown would remain in place for seven days when it was introduced on Tuesday.
Authorities in Shijiazhuang, Xingtai and Suihua have not said when people will be released from quarantine.
"I understand many people are eager to go back to their normal life after testing negative in the second round of tests," Gao Weili, a Shijiazhuang CDC official said on Wednesday.
"However, the pandemic is complicated and can exist for a long time. We'll continue to have zones of high, medium and low risks in Shijiazhuang for some time. We cannot take the risk lightly."
This article appeared in the South China Morning Post print edition as: What life is like for the 20m Chinese back in lockdown