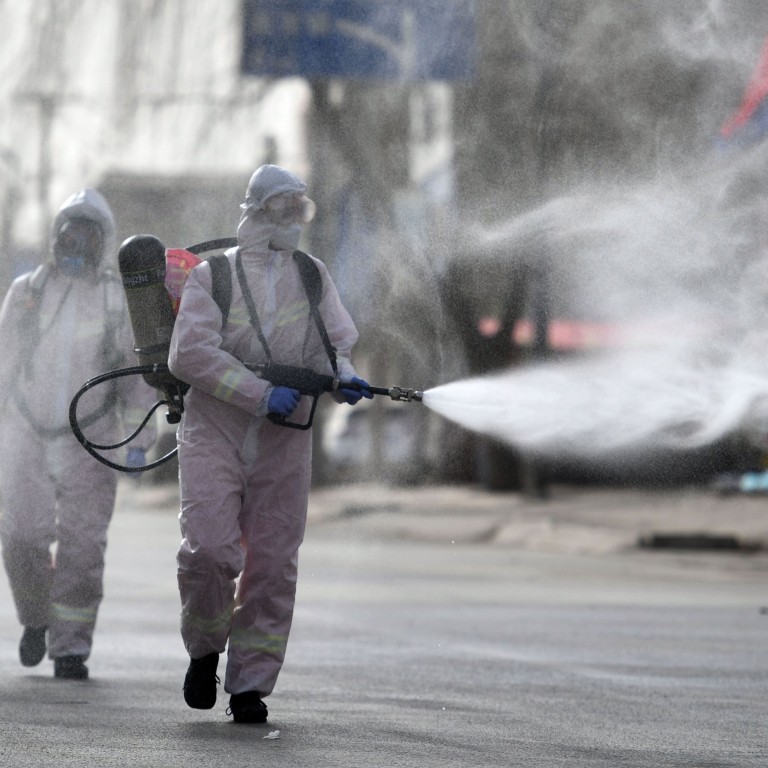 China's rural Covid-19 clusters challenge country's strategy to stop disease spreading
Around 2,000 cases have been reported in the latest outbreaks, many linked to events such as weddings and funerals in the countryside
The use of lockdown and mass testing has proved effective in cities, but may not work so well in rural areas
Around 2,000 people have been infected in the latest cluster outbreaks of coronavirus in northern China this winter, increasing concern about whether forceful government intervention can effectively stop the spread of Covid-19.
China reported 109 new confirmed cases for Sunday, including 16 imported cases. Among the 93 locally transmitted infections, 54 were reported in Hebei, a province surrounding Beijing; 30 in Jilin, which borders North Korea; seven in Heilongjiang, which is next to Russia; and two in Beijing.
Nationwide, there have been a total of 1,301 confirmed cases this winter, both imported and locally transmitted, as of Sunday, as well as 788 asymptomatic cases, which are not included in China's official tally.
The rapid spread of Covid-19 in Hebei
and the northeastern provinces of Heilongjiang and Jilin is testing the Chinese government's ability to subdue the disease, heightening concerns about whether lockdowns and mass testing – strategies that have proved effective in the cities – will work in the country's vast rural areas.
"The outbreaks in Hebei and Heilongjiang were mainly in rural areas. Preventing Covid-19 in the countryside has become a new challenge for China's pandemic prevention efforts," Feng Zijian, deputy director of the Chinese Centre for Disease Control and Prevention, told state broadcaster CCTV on Sunday.
Hebei has recorded 769 locally transmitted cases and 182 asymptomatic carriers since the first case was reported on January 2 in the latest outbreak. While the origin remains unclear, most cases are the result of attending weddings, funerals and other village events.
It is more difficult to control the pandemic in rural areas because quarantine, the testing process and public awareness may lag behind urban areas, according to Feng.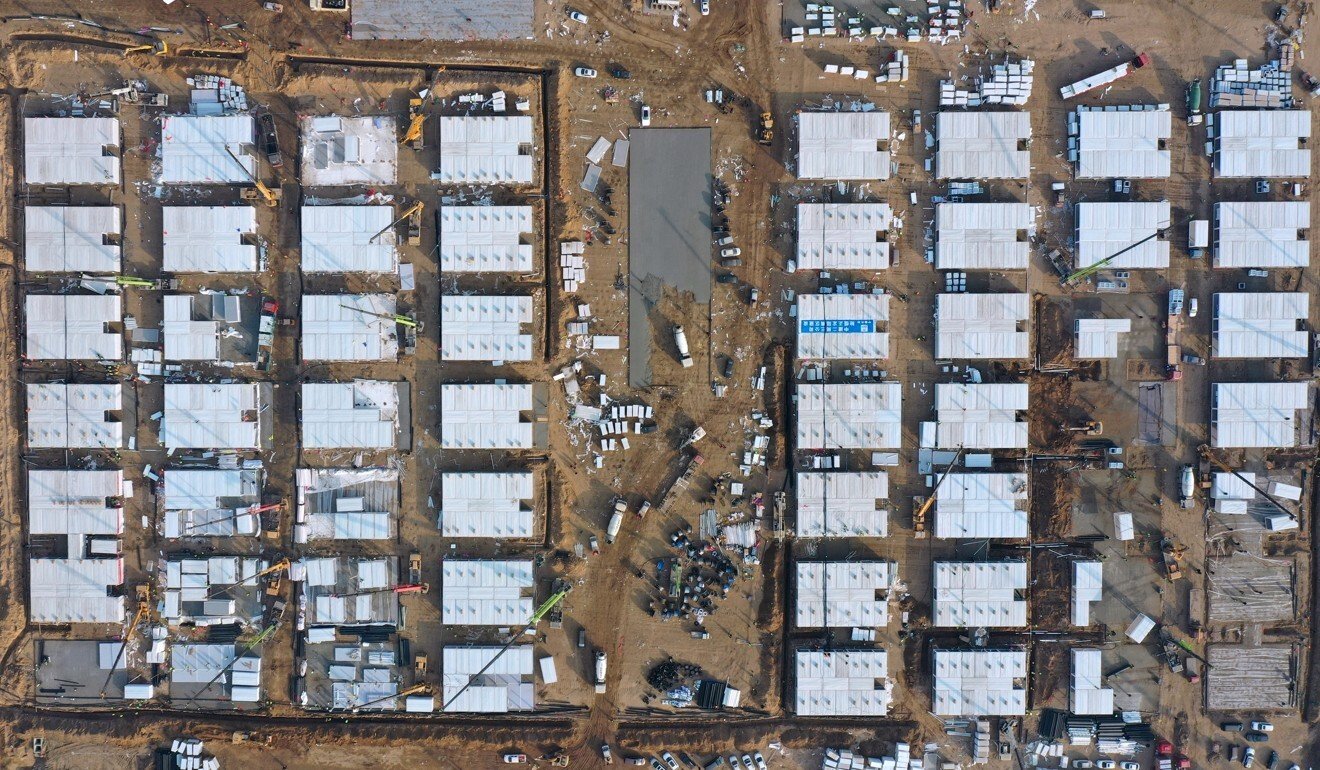 In the Hebei case, the virus had been spreading for a while before the first case was reported, Feng said. The transmission scope is relatively wide and many rural clinics are ill-equipped to detect and report the disease promptly.
Some farmers are also reluctant to be tested, according to Feng, who added: "This made pandemic control more difficult to conduct in rural areas."
Two cities at the centre of the Hebei outbreak – Shijiazhuang and Xingtai – were placed under lockdown on January 6. Since then, two rounds of mass testing have been launched for millions of residents.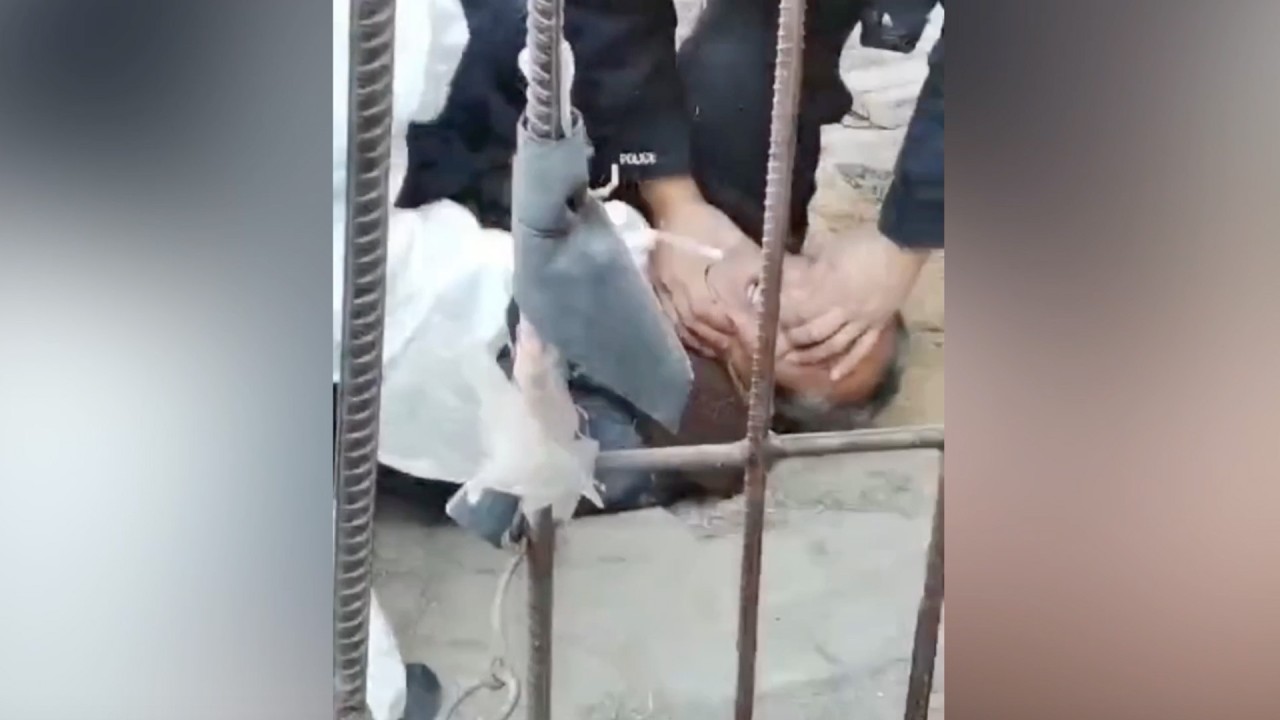 01:33
Elderly man taken to ground by officers after refusing to take Covid-19 test in China
Elderly man taken to ground by officers after refusing to take Covid-19 test in China
Meanwhile, the Xingtai government said police were investigating allegations of malpractice at one medical company, Jinan Huaxi Medical Testing, which has tested more than 310,000 people in the city.
The authorities say a manager at the company had told the Longyao county government on Thursday that all samples had proved negative – before the testing process was complete. Two days later the manager issued a correction saying there had been three positives.
Meanwhile, more than 200 cases have been reported in Heilongjiang, Jilin and Shandong in the space of a week.
These include more than 102 cases linked to one cooking oil salesman in Heilongjiang who had been touring the province. One of the province's hotspots for the disease, the city of Suihua, started a third round of mass tests on Monday.
In Beijing, more than half a million people are expected to undergo Covid-19 testing in the southern suburbs of Daxing district in the coming days after the capital reported two new locally transmitted cases on Sunday.
It follows a recent cluster outbreak in the northeastern district of Shunyi, with more than 1.2 million residents put in isolation. The Shunyi outbreak was linked to an asymptomatic carrier from Indonesia, according to Beijing health authorities.
"Urban and rural areas in every region should be on high alert for the virus," Feng said. "Every time we have a new outbreak, we can always find some new weak links. So we must find out the problems and try to improve [our prevention and control system]."