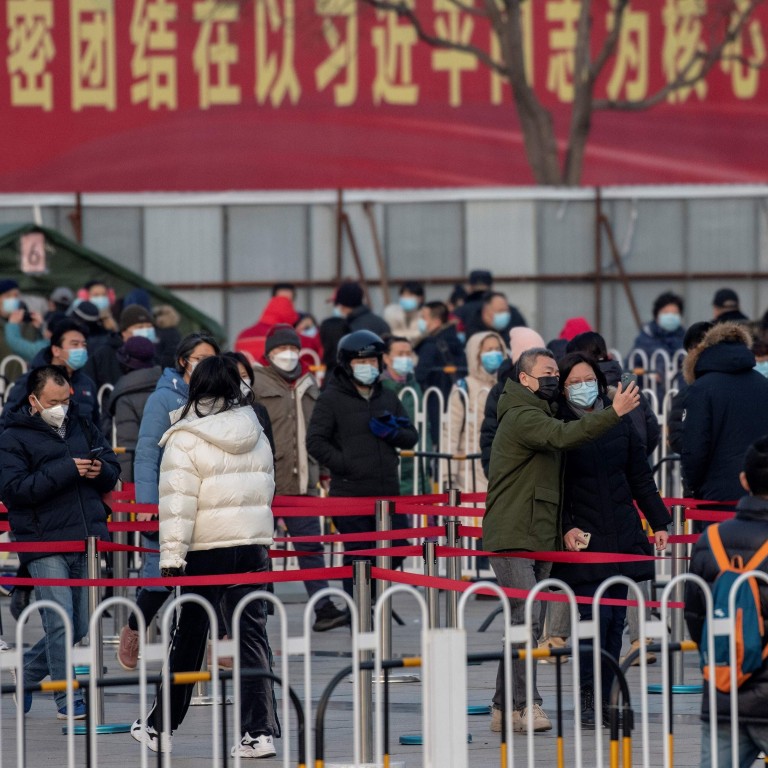 Coronavirus: China National Biotec Group vouches for its vaccine against mutant strains spreading overseas
Along with foreign vaccine developers, CNBG assures that its vaccine will protect against new Covid-19 variants
Chinese CDC researcher says scientists are prepared for mutations and could modify an inactivated vaccine within two months
A Sinopharm
Covid-19 vaccine
is effective against
coronavirus
variants, including the mutated strain found in Britain, the chairman of China National Biotec Group has told state media Xinhua after vaccine developers Pfizer-BioNTech and Moderna also said their jabs worked against new variants.
"Data we have collected so far shows antibodies produced by our inactivated vaccines can cover all viruses isolated from different parts of the world," said Yang Xiaoming, who is chairman of the state-owned Sinopharm subsidiary as well as the chief scientist of the vaccine project.
He also gave an assurance that
the vaccine
was safe, saying he and other scientists got their jabs in March last year to test it. To monitor antibody levels, 60 vials of blood had been drawn from Yang over nine months, he said.
"Biologists in China say we develop vaccines that we will use on our families. This is our pursuit and shows our confidence," he said.
Since the vaccine was authorised for emergency use in July last year,
millions of doses have been administered
and no infections have been reported among 70,000 people who went to work overseas in some 100 countries with active Covid-19 transmissions, according to Yang.
More than 15 million people have had Covid-19 vaccines in China, according to the latest figures from the National Health Commission.
Mass inoculation programmes around the world started just as
more contagious variants
of the virus were reported in Britain and South Africa. These mutated strains were then found to have spread to other countries, raising concerns about whether current vaccines would still work.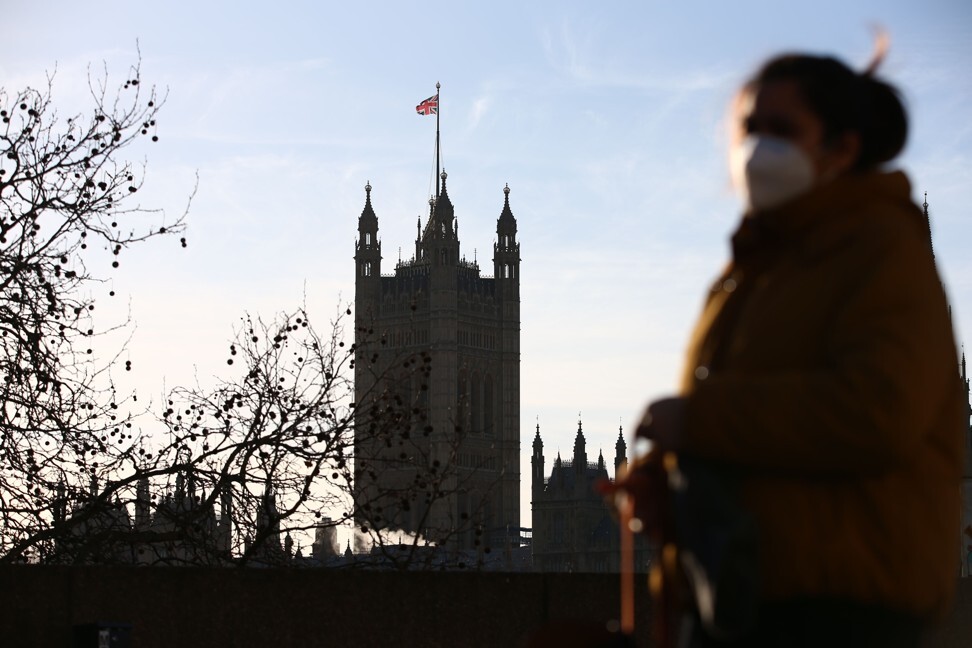 The vaccine "is expected to be protective against emerging strains detected to date", the company said in a press release and added that the results would be submitted for peer-reviewed publication.
The company's study showed that the variant first observed in Britain had "no significant impact" on the vaccine's effectiveness. For the variant detected in
South Africa
, the company found "a six-fold reduction in neutralising titres".
"Despite this reduction, neutralising titre levels with [the variant discovered in South Africa] remain above levels that are expected to be protective," the company said.
Pfizer and BioNTech said last week that their vaccine could protect against the variant found in Britain after testing the blood of 16 people who had received the vaccine in previous trials.
"Should a vaccine strain change be required to address virus variants in the future, the companies believe that the flexibility of BioNTech's proprietary mRNA vaccine platform is well suited to enable such adjustment," according to the press release, which added that the results had been submitted to a peer-reviewed journal.
Julian Tang, clinical virologist at the University of Leicester, said
mRNA vaccines
could track the virus changes more closely than inactivated vaccines because the time needed to modify the former was shorter.
"The newer vaccines, like the mRNA and adenovirus-vectored vaccines that only package the genetic code for the virus S gene required, can be produced more quickly – in one to three months," he said.
"Inactivated vaccines and subunit vaccines, like the seasonal flu vaccine, take longer to modify because of the need to culture large quantities of the virus to then purify and make into vaccines – so about three to six months."
Despite the optimistic lab results, Tang said post-licence monitoring was important to determine the effectiveness of vaccines in real life when people were exposed to viruses.
Shao Yiming, chief HIV researcher at the Chinese Centre for Disease Control and Prevention, said lab tests showed Chinese-developed vaccines could protect against all coronavirus mutants that had so far spread to China from overseas.
Shao, who advises on China's vaccine research and development, told the nationalist Global Times tabloid that scientists were prepared for future coronavirus mutations and could modify an inactivated vaccine within two months.
He said the process of redesigning inactivated vaccines might take a month longer compared to mRNA vaccines which were developed by chemical synthesis. The inactivated technology involves a biological process which took time to breed the replaced cells.
This article appeared in the South China Morning Post print edition as: Sinopharm shots 'still work against mutated strains'