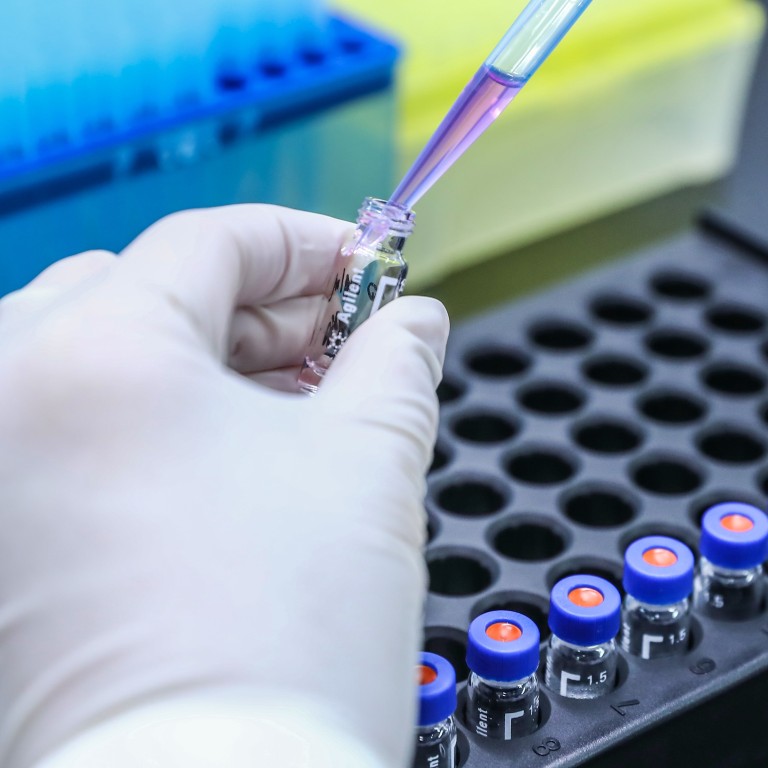 Coronavirus vaccine: syringe and vial makers also face a race against time to meet demand
Producers of basic medical equipment are racing to meet orders that could prove critical to the success of mass inoculation programmes around the world
China is one of the biggest producers and many businesses started finalising plans with vaccine makers months ago
Millions of people around the world have now been vaccinated against
Covid-19
, but the high demand for basic equipment such as glass vials and syringes now threatens to cause delays to the roll-out if the manufacturers cannot meet their orders in time.
Syringe markers in China – one of the two key producers along with India – say they are racing to supply clients from around the world.
"The supply situation for syringes is tight and we've got orders that will have to be fulfilled until July," said Ryan San, from TrusCare Medical, which produces 20 million plastic syringes a month.
San said the company from Nantong, in the eastern province of Jiangsu, had received orders from the Middle East, South America and Southeast Asia, which were filled on a first come, first served basis and shipped by sea.
03:27
Coronavirus: weird and wonderful vaccination centres around the world to fight Covid-19
Coronavirus: weird and wonderful vaccination centres around the world to fight Covid-19
So far this year, domestic demand had not been as high because the vaccination programme in China had just started and had not yet covered a significant portion of the population, he said.
The country has administered 24 million doses of Covid-19 vaccines so far, and the goal is to immunise 50 million people before the Lunar New Year holiday later this month.
Asked if his company would switch its efforts to focus on the domestic market in the future, San said: "It depends. For now, we will focus on fulfilling the orders we've accepted before taking on new requests."
Other countries have started mass vaccination programmes, including the United States, where 32.2 million doses have been administered, and Britain, where the number is 9.8 million, according to statistics compiled by the University of Oxford research platform Our World In Data.
According to the China Association for Vaccines, an umbrella body that represents more than 220 pharmaceutical companies, the country can produce at least 8 billion vaccine containers a year.
The association added that China had more than 60 firms that produced glass vials or pre-filled syringes for vaccines and many of these started discussions with vaccine developers months ago to ensure they were producing the right equipment and help finalise their production plans.
It said the raw materials for vaccine vials must pass stringent quality tests to ensure durability and safety.
Some vaccines, including the ones using advanced mRNA technology made by Pfizer-BioNTech and Moderna, have to be stored at ultra-low temperatures.
Professor Jin Dong-yan, a molecular virologist at the University of Hong Kong said it was critical that these were kept in glass containers that could withstand thermal shock.
"If a vaccine has to be stored at minus 80 degrees Celsius [minus 112 Fahrenheit], the vial has to sustain that. If it is not of high quality, it might break."
But for vaccines that were stored in normal refrigeration temperatures, including other Covid-19 and flu vaccines, thermal shock would not be a major concern, he said.
This article appeared in the South China Morning Post print edition as: makers of syringes in supply struggle