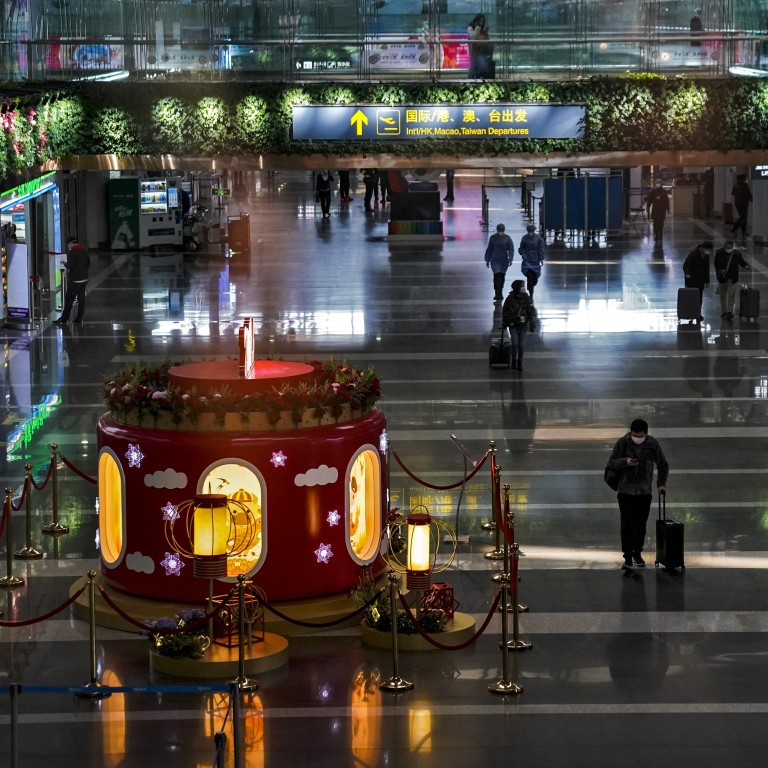 Coronavirus: China orders inbound travellers from several countries to quarantine for 14 days before departure
China's embassies in at least seven countries announce new restrictions on incomers
China only started easing entry requirements in September and the new rules are the strictest yet
Beijing has tightened its travel restrictions by ordering passengers from certain countries travelling to China to spend two weeks in quarantine before boarding flights.
There has been no official announcement from the foreign ministry, but embassies in at least seven countries have told travellers they must spend 14 days in quarantine before travelling to China.
The embassies in Indonesia, Saudi Arabia and Algeria have said all travellers must undergo the process, while the missions in Kazakhstan, Sudan, Egypt and Pakistan said the restrictions would apply to Chinese citizens.
Passengers have also been warned they must take direct flights to get the health code they need to enter the country, and if there are no direct flights must only make one connection en route.
The new restrictions announced this week are the strictest yet. Previously, travellers to China were required to present a negative test result for coronavirus and antibodies.
It is unclear whether such requirements apply to all nationalities. China started easing entry restrictions for visa holders in September, but closed its borders to travellers from countries such as Britain, Belgium, Italy and India in November.
"Covid-19 is still very serious, and the risk of cross-infection in international travel is relatively high," said a statement from the Chinese embassy in Saudi Arabia.
It said all travellers had to use a specific Saudi Airlines flight, take a nucleic acid test at least 14 days before travelling and go into quarantine after taking the test.
"The requirements to process the health code in the embassy is adjusted to safeguard the health and safety of our compatriots at home and abroad.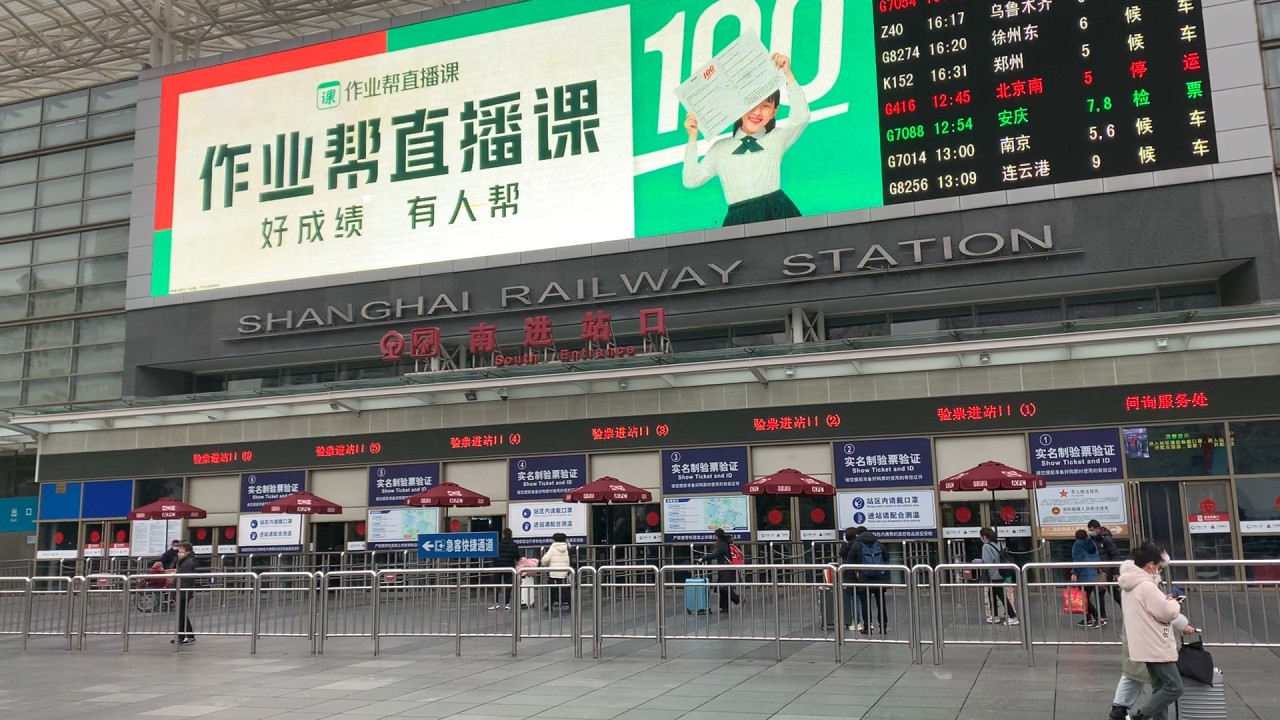 02:45
Coronavirus pandemic puts the brakes on China's usual Lunar New Year travel rush
Coronavirus pandemic puts the brakes on China's usual Lunar New Year travel rush
A statement from the Chinese embassy in Algeria urged travellers to take direct flights only from Sunday on and "all personnel who intend to go to China must be quarantined at least 14 days before boarding the flight".
It also said businesses sending employees to China should "take the main responsibility" and strengthen the isolation management.
The Chinese embassy in Indonesia said travellers had to spend 14 days "alone in one room" and take at least two coronavirus and antibody tests in separate clinics.
The embassy said the measure was to "consolidate the hard-won results of epidemic prevention and control and ensure the health and safety of those who really need to go to China".
A statement by the Chinese embassy in Kazakhstan on Friday said "those returning to China" should be quarantined 14 days before applying for a health code.
The embassies in Egypt, Sudan and Pakistan, carried similar statements but said the measures affected Chinese citizens who have been working, teaching or studying in the countries.
Those who return from Egypt need to present a document issued by their employer, student union or school to prove they have been quarantined for 14 days and those who need to return from Sudan need to file similar documents.
The Chinese foreign ministry has been asked for comment.
This article appeared in the South China Morning Post print edition as: China seeks preflight quarantine