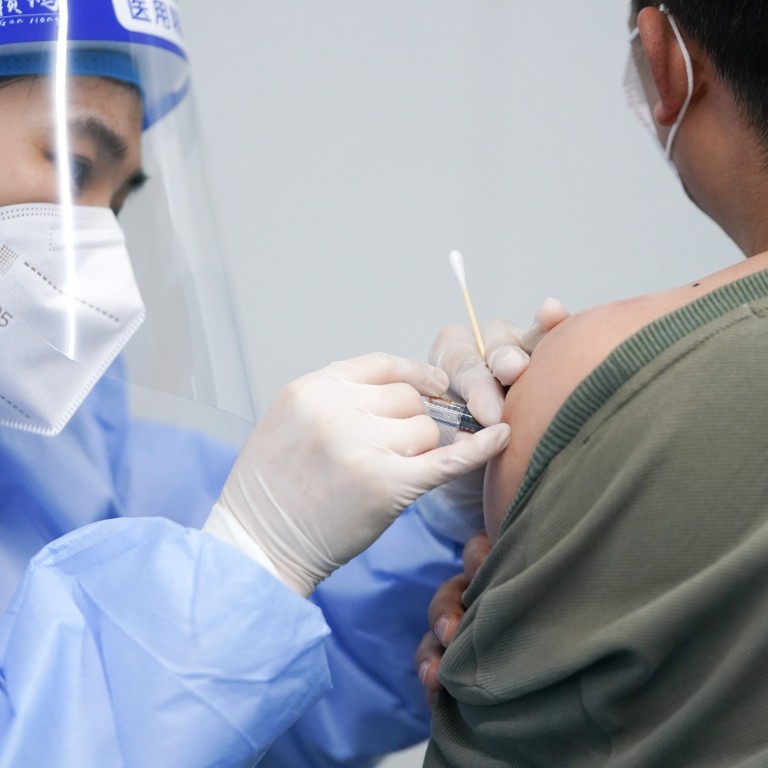 Beijing public health workers the least willing in China to get Covid-19 vaccine, survey finds
Less than 74 per cent of all CDC staff in the Chinese capital would get immunised voluntarily, according to poll
But the rate was nearly 90 per cent for their colleagues in other areas like Shandong, Sichuan and Hubei
Public health workers in Beijing are the least willing to get a
coronavirus jab
compared to their peers elsewhere in China, according to a survey by the Chinese Centre for Disease Control and Prevention.
It found that less than 74 per cent of all CDC staff in the capital would get vaccinated against
Covid-19
voluntarily.
In other areas – such as Shandong, Sichuan and Hubei provinces – that rate was nearly 90 per cent.
Researchers with the CDC's National Immunisation Programme, who conducted the survey, concluded that the higher the education level of staff, the less willing they were to get the jab.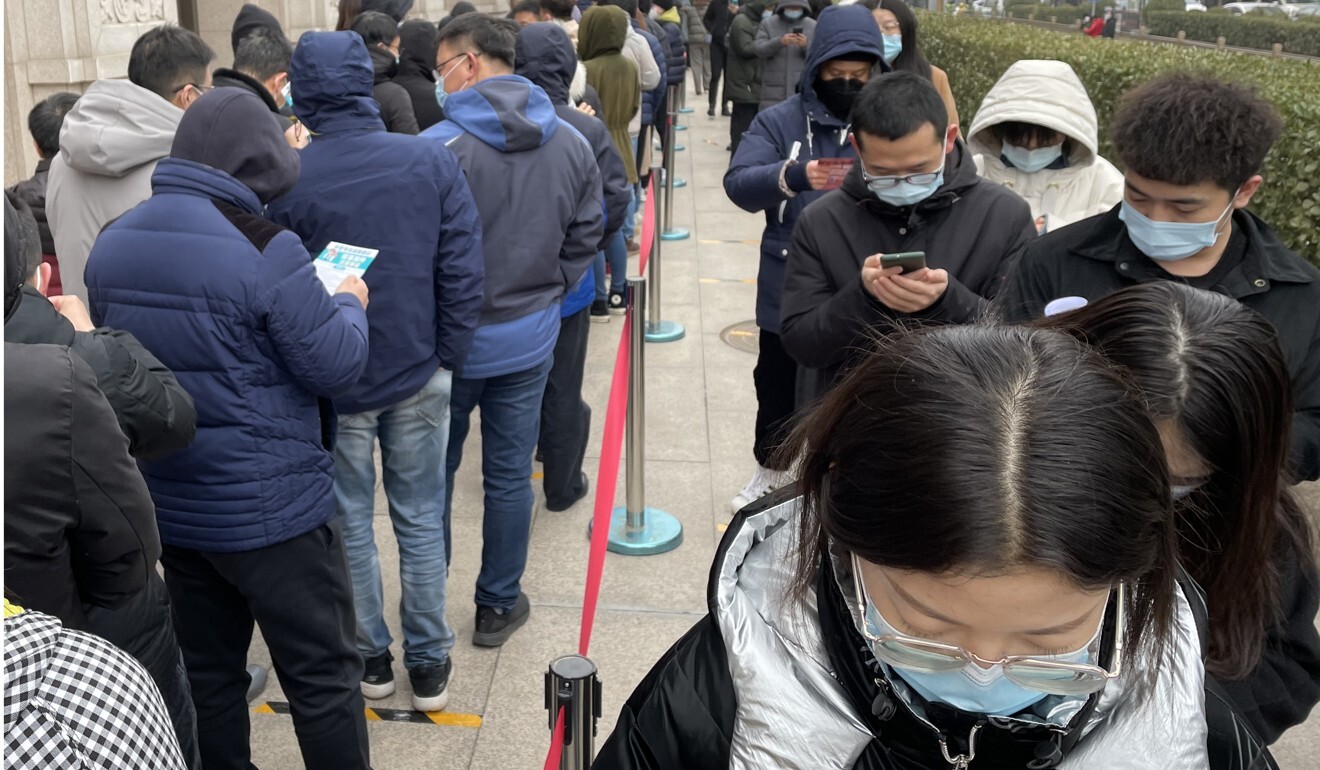 "CDC staff are a key target population for Covid-19 vaccination due to their high risk of infection," the research team, led by Kong Qingfu from the CDC programme, wrote in a paper published in the Chinese Journal of Vaccines and Immunisation on Tuesday.
They said the government "should promote knowledge about novel coronavirus vaccines and strengthen understanding and confidence in vaccination programmes among CDC staff".
More than 3,000 public health workers from across China took part in the survey in May and June last year, but the researchers noted that the results should be treated with caution since about a third of CDC employees did not respond.
It came as Professor Zhong Nanshan, a top government adviser on infectious disease control, said in a video conference on Monday that China's vaccination programme was in a race against virus mutations. "Our goal is to vaccinate 40 per cent of the population by July," Zhong said.
That would mean administering at least 5 million doses a day. At present, 6.14 million shots are being given per day worldwide, with about a third of them in the US, according to Bloomberg.
Public acceptance is key to vaccine roll-outs. The research team found that most CDC staff, including those in Beijing, had a clear idea about the severity of the disease and were concerned about exposure, and they also had confidence in the safety and efficacy of the vaccines.
Yet just 79 per cent of those surveyed believed the vaccines could bring the pandemic under control.
The researchers said it was not clear why CDC workers in Beijing were the most hesitant to get vaccinated, though they suggested the staff perhaps felt they were less at risk than their colleagues elsewhere. The city has seen some of the toughest pandemic control measures in China, with domestic travellers often required to present negative test results on arrival. While the situation is largely under control in China, cities including Beijing have seen sporadic outbreaks that have resulted in lockdowns of affected areas, with CDC staff carrying out contact tracing and mass testing for millions of people.
They have also played a key role in overseeing the development, production and distribution of vaccines across the country.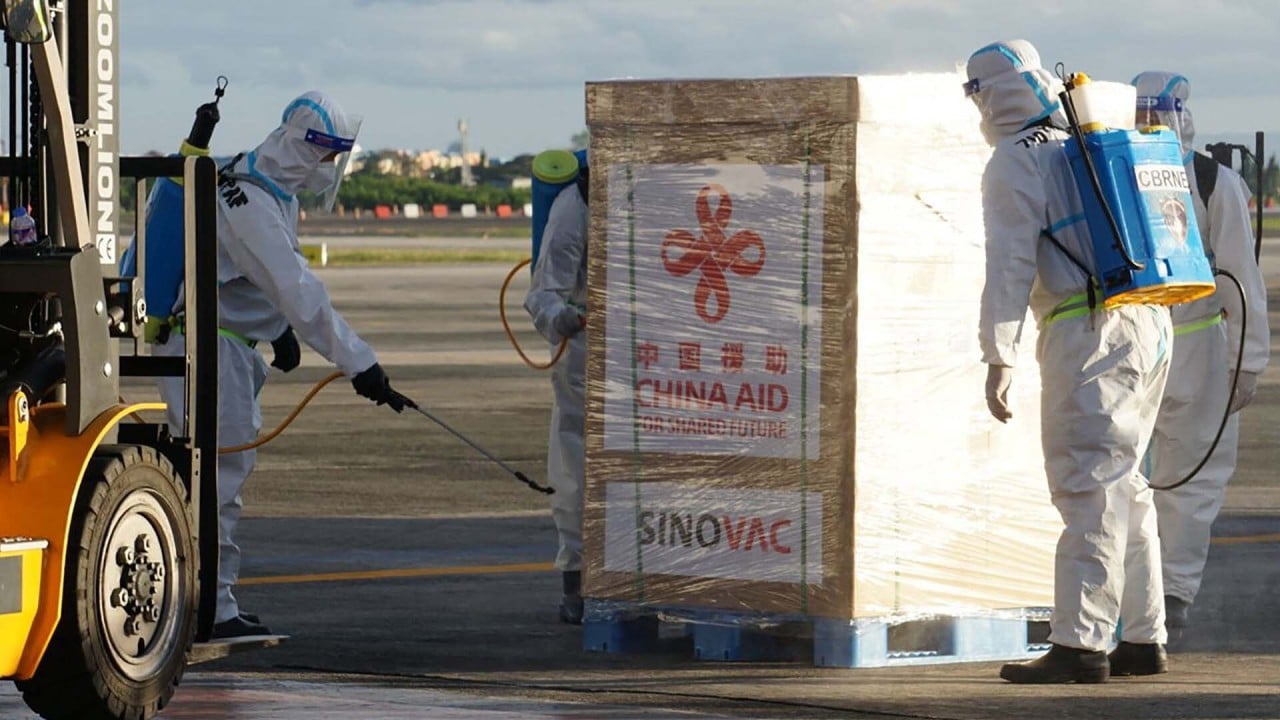 03:05
China-made coronavirus vaccines widely distributed despite efficacy concerns
China-made coronavirus vaccines widely distributed despite efficacy concerns
During the video conference on Monday, Zhang Wenhong, the chief government epidemiologist in Shanghai, said China could fall behind other countries with a "vaccination gap".
He said 41 million doses had been administered as of last month, covering less than 3 per cent of the population, and that could prevent China from reopening.
"Vaccines and nucleic acid testing will become a passport for international travel in the future," he said. "Only by doing this can we protect the global population. And only in this way can the whole world fully open up again."
China has approved the use of
three vaccines
that are now available in nearly 100 nations, and Zhang estimated more than 2 billion doses could be produced in the country by the end of the year.