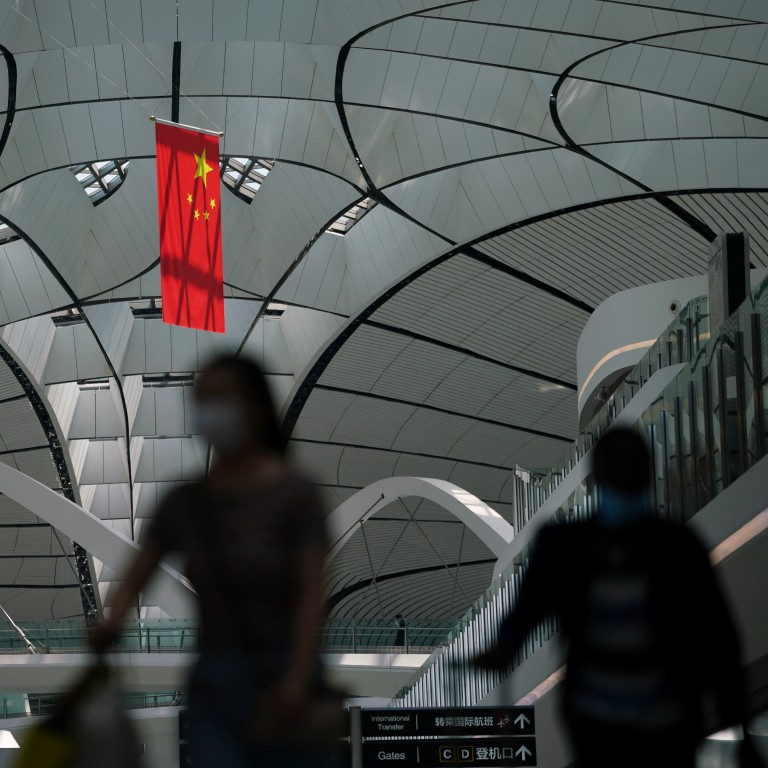 China 'could start easing international travel restrictions by next spring' if it hits coronavirus vaccination targets
The country aims to inoculate at least 70 per cent of its population by then, which would allow China to start negotiating an end to border restrictions
But Zhang Wenhong, head of Shanghai's Covid-19 team, warns that it risks falling behind other major economies if take-up rates stay low
Chinese people may be able to start travelling overseas with fewer restrictions next spring as the country pushes to inoculate at least 70 per cent of the population against Covid-19 by then, a medical specialist has said.
"We think it is possible next spring," Zhang Wenhong, the head of Shanghai's Covid-19 clinical team, told the state broadcaster CCTV on Sunday. "Given China's current vaccination speed, I think we will have an immune barrier next spring. Then we will have to communicate with other countries."
However, the overall numbers vaccinated in China is still relatively low and Zhang warned that China risked falling behind other major economies when it came to reopening borders unless these targets were met.
While Covid-19 has been largely brought under control in China, the southwestern province of Yunnan reported 15 new locally transmitted cases on Tuesday.
The city of Ruili
, on the border with Myanmar, has vaccinated more than 126,000 residents as of Monday and started a second round of mass testing on Tuesday.
China has set a target of inoculating 40 per cent of its population by June and the National Health Commission said that it has given almost 142 million doses as of Monday.
In March, the head of the country's Centre for Disease Control, Gao Fu, said that China aimed to vaccinate 70 to 80 per cent of its population by the end of the year or early 2022 to achieve herd immunity.
While the absolute number of jabs given in China is high – only the US has administered more doses – it equates to less than 10 per cent of the population.
In proportionate terms, Israel is the country leading the world with 116 doses per 100 people, followed by some other smaller nations, including the Gulf states. Of the major economies, Britain has administered 54 doses per 100 people and the United States 49.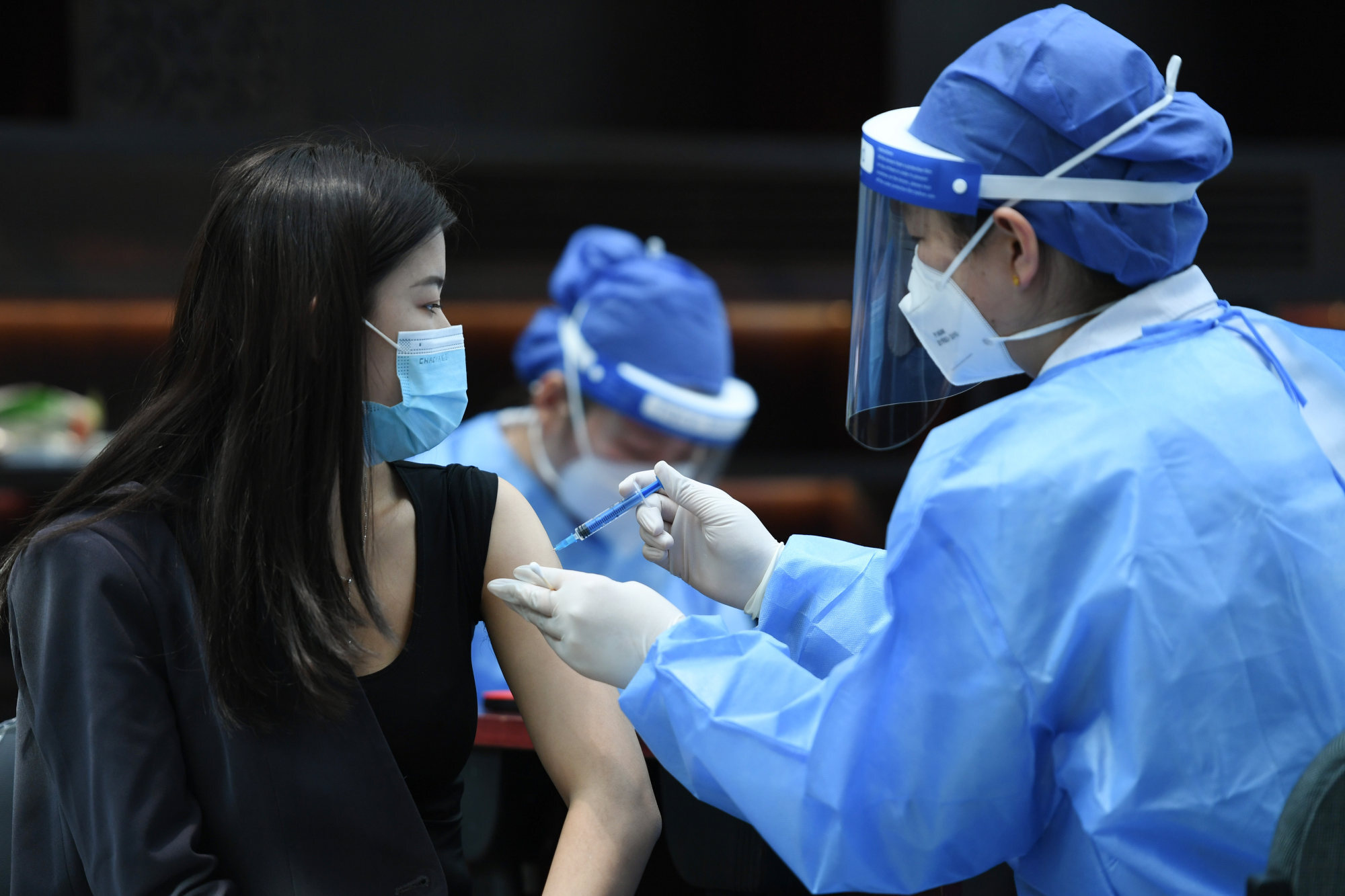 The low per capita rate could put China in a weakened position when it came to easing travel restrictions, Zhang said.
"If the major economies in the world reach an immune barrier at the end of this year, they will definitely reconnect. Then China will face the challenge of whether we can open up to other places."
Authorities have approved five locally developed vaccines which require between one and three doses for protection. In late March, state news agency Xinhua reported that China can produce 5 million doses of
Covid-19 vaccines
per day.
However, the country may face a challenge in inoculating enough people to achieve herd immunity, as its success in largely containing Covid-19 has led to a lower sense of urgency among its residents.
In February, the provincial disease control and prevention centre in Zhejiang province released
the findings from a survey
which showed that highly educated people and medical workers were reluctant to take a vaccine.
It followed a survey the previous month by the municipal CDC of almost 1.8 million residents in neighbouring Shanghai, in which only half said they would get vaccinated.
Wen Yumei, a professor at the school of basic medical sciences at Fudan University in Shanghai, told the official Xinhua news agency on Saturday that some people mistakenly thought they did not need to get vaccinated if other people had received the jab.
"When others are vaccinated, they are protected. But if you are not vaccinated, you are still at risk of infection," she said.
She added that because there are no major outbreaks in China at the moment it is a good time to get vaccinated. "We must take precautions and protect ourselves," she said.
Zhong Nanshan, the country's leading infectious diseases specialist, has also warned that the Chinese population is still vulnerable to Covid-19 because most people do not have natural immunity against the coronavirus.
"Many people do not feel the urge to get vaccinated because our Covid-19 situation is under good control with strict border restrictions. But China can't stay this way forever. If most people are not immunised when China opens up, it will be very risky and outbreaks might surge," he told Phoenix New Media's news portal Ifeng.com last week.