Energy
Get more with myNEWS
A personalised news feed of stories that matter to you
Learn more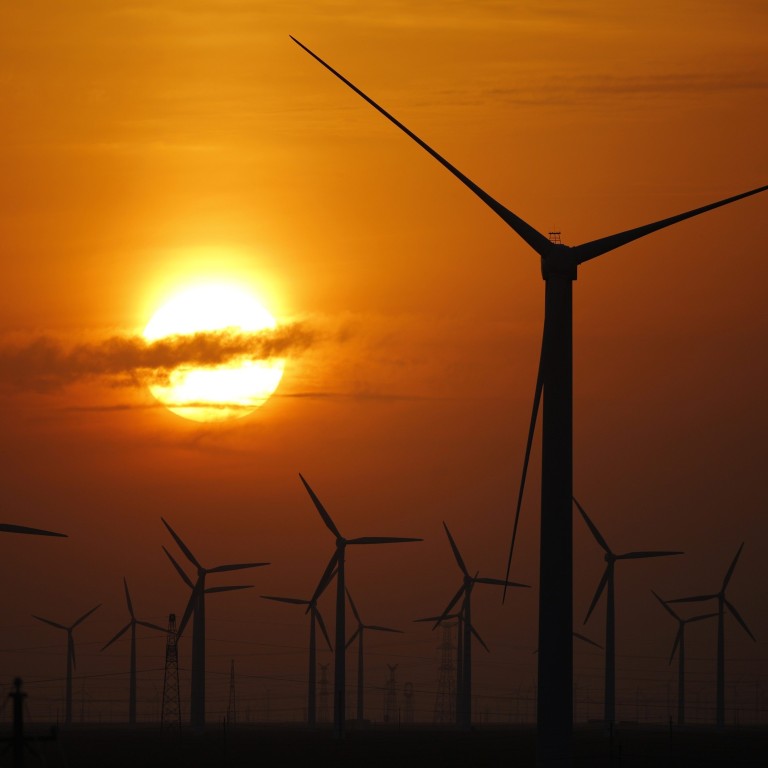 Northeast Asia power grid could slash cost of green energy, study finds
Regional network would enable long-distance transmission of renewable energy for about the same price as it costs to produce coal
China, Russia, Mongolia, South Korea and Japan consume about a third of the world's energy combined
A super power grid connecting all the countries of northeast Asia would make renewable energy as cheap and available as coal, according to a new study by Chinese scientists.
As a region, northeast Asia, which comprises China,
Russia
, Mongolia,
South Korea
, North Korea and Japan, consumes about a third of the world's energy and the industry estimates its annual electricity demand will double to 6.4 petawatt-hours by 2050.
With the exception of North Korea, the five nations have signed a series of agreements in recent years to connect their national power lines and coordinate electricity production and distribution.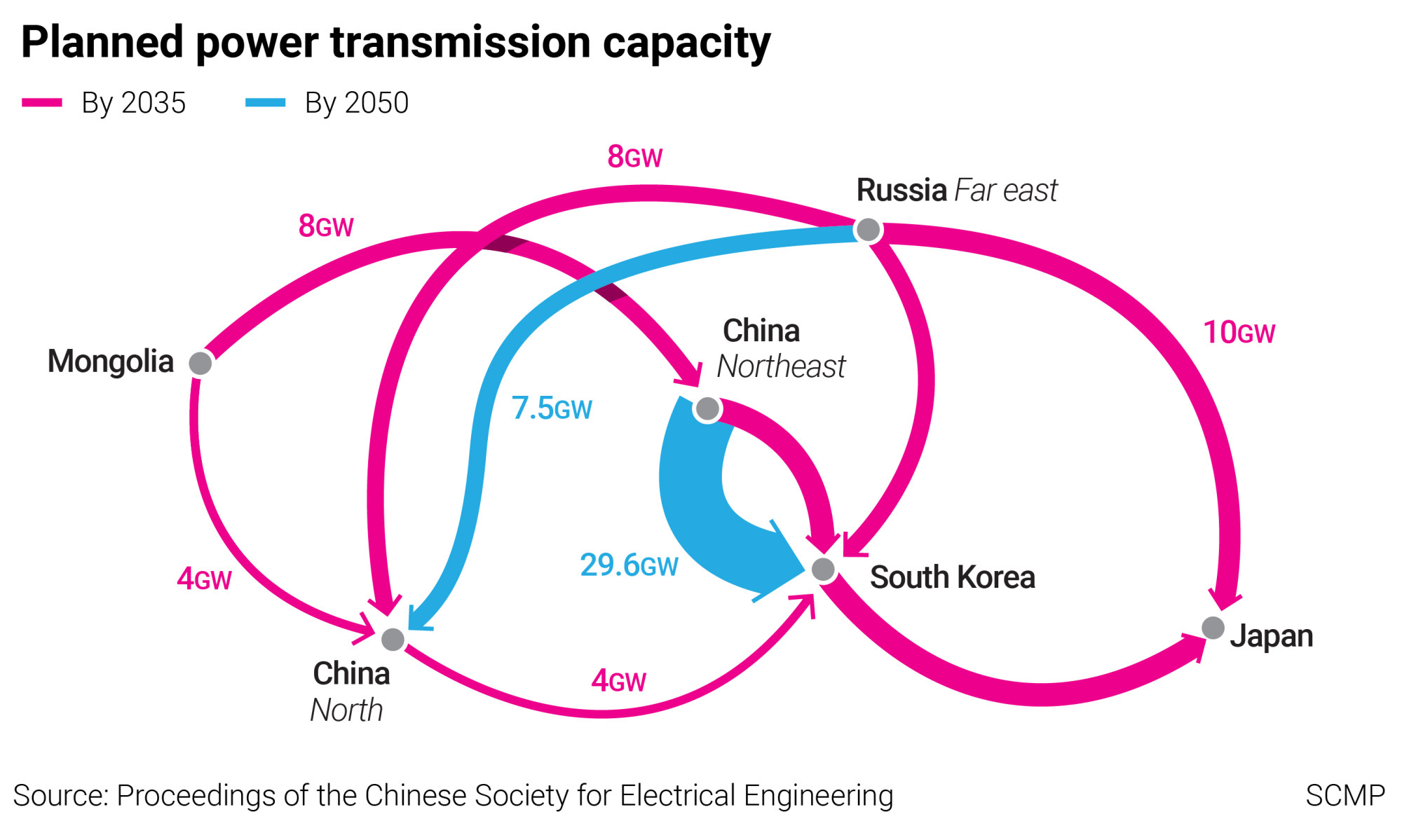 A regional power grid would enable long-distance, cross-border transmission of renewable energy like hydropower, wind and solar at a cost as low as 0.35 yuan (five US cents) per kilowatt-hour, or about the same as the electricity generated by China's coal-fired power plants, according to the study published this week on the website of Proceedings of the Chinese Society for Electrical Engineering.
The cost would "significantly increase the proportion of clean energy in electric power supply systems", Zhang Ning, a professor of electrical engineering at Tsinghua University, and his team said in the paper.
Although North Korea has not officially been involved in the discussions, most proposals include a land-based line passing through the country to South Korea.
Japan and South Korea rely on fossil fuels imported from the Middle East for about 90 per cent of their energy needs. China's coal-fired power plants not only pollute its own cities but affect neighbouring countries. Most governments in the region have set ambitious targets to reduce their carbon emissions and renewable energy is expected to grow much faster than fossil fuels in future capacity build-up.
To help smooth out fluctuations, countries like China are planning to build energy storage plants using various technologies, from batteries to air compressors. But such power banks would make renewable energy more expensive.
Zhang's team found that a power grid would eliminate the need for most of these power banks. When hydropower output in China decreased in winter, it would be at full capacity in Siberia, they said. The same would apply to wind and solar energy.
Computer simulations suggested the power grid could effectively balance the uneven distribution of renewable energy, and make nearly all long-term energy storage facilities unnecessary, the study said.
But Zhang's calculations said such a long cable would not be economical because of the drain caused by electrical resistance. A more efficient way would be to send clean energy from Russia and Mongolia to China, and then from China to South Korea and Japan, the team said.
It would also be more economical for South Korea and Japan to build their own renewable energy production plants instead of relying on long-distance transmission from Mongolia, Russia or China, the study said.
China's wind and solar farms, already the world's largest, would continue to grow at a pace much faster than any other country, according to Zhang's estimate. It is widely expected in the industry that China will play a leading role in the planning and construction of a super power grid.
The country has already connected its power grid to Russia and Mongolia, and construction of a project to connect it to South Korea is expected to start next year, the United Nations Economic and Social Commission for Asia and the Pacific said in a report published last year.
The current legislation also leaves large swathes of female employees without maternity benefits, even as policymakers attempt to engineer a baby boom amid declining birth rates.
The UN supports the development of a northeast Asian power grid as it would boost regional economy, reduce pollution and help global efforts to combat climate change.
The power grid would "support broader regional integration and peace by providing a new framework for cooperation and creating mutual positive interdependencies between the [six] northeast Asian countries," the UN report said.
A researcher with the Institute of Electrical Engineering at the Chinese Academy of Sciences in Beijing said that energy cost was just one of the many challenges facing the development of a regional power grid.
Although China is a leading player in long-distance power transmission, some technical problems remain to be solved, especially the management of power grids from different countries, said the researcher who is informed about the project but asked not to be named as he is not authorised to speak to the media.
"Geopolitics can also get in the way," he said.