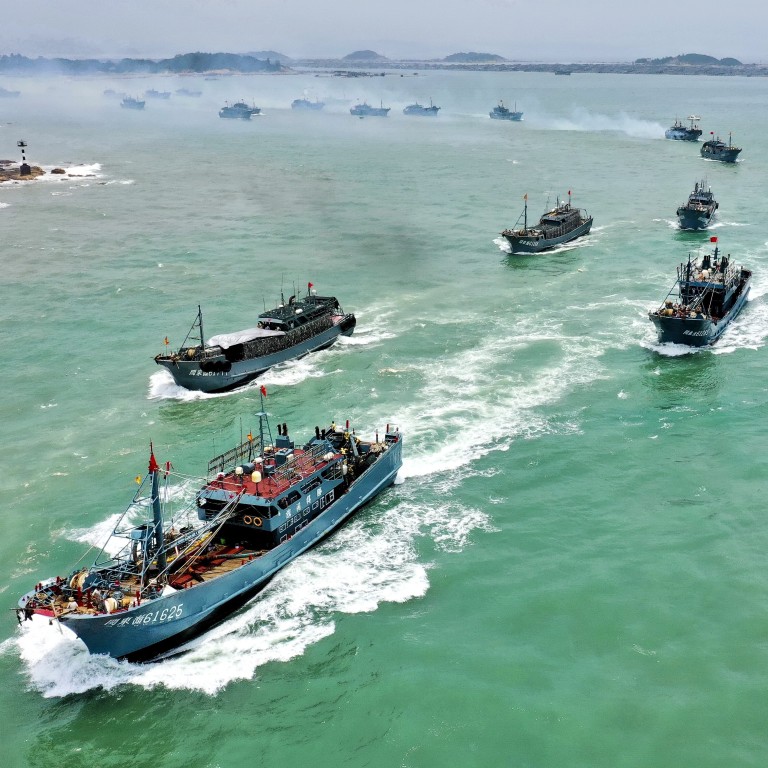 Analysis
China, US have chance to find common ground in protection of oceans
Delayed UN meeting to discuss conservation goals including protecting the seas and ending fishing subsidies – but some countries have resisted
Calls for urgency with Antarctica warming and indications that fishing fleets trawling the seabed release as much carbon as the aviation industry
The meeting is rescheduled for October in Kunming, China, offering an opportunity for Beijing and Washington – rivals on nearly all fronts – to agree tangible
climate change
goals, with ocean
conservation
high on the agenda.
"An integrated approach must be taken to guarantee that action is taken to employ the essential tools needed to reverse biodiversity loss and its impact on ecosystems, species and people," the UN body's website said when announcing the meeting.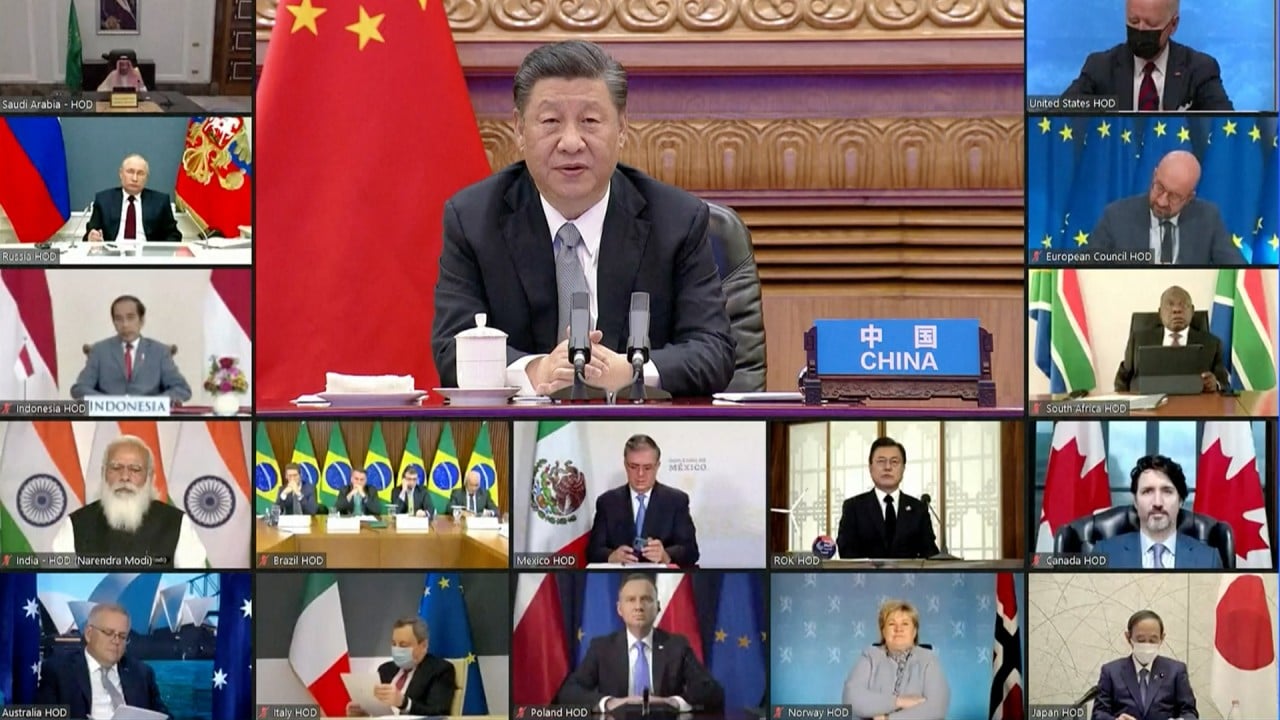 03:27
World leaders pledge to cut greenhouse emissions at virtual Earth Day summit
World leaders pledge to cut greenhouse emissions at virtual Earth Day summit
Establishing global conservation plans to protect at least 30 per cent of world's land and seas over the next 10 years is one key goal of the meeting. With the leaders of both China and the US making public commitments on climate and environment initiatives, conservationists have hopes that 2021 could see substantial progress in ocean protection.
This call to action has a new urgency with regard to the seas because
Antarctica
is estimated to be one of the fastest-warming areas on the planet, and a study in March indicated carbon released from the seabed by bottom-trawling fishing fleets was on a par with that from fossil fuels burned by the global aviation industry.
Other conservation initiatives up for discussion this year include setting three new marine protected areas (MPAs) in Antarctica, ending harmful fishing subsidies through the
World Trade Organization
(WTO), and agreeing a new UN high seas treaty.
Leadership?
"Designation of Southern Ocean MPAs would show international leadership by China on biodiversity, climate action and multilateralism," said Nicole Bransome, a marine ecologist working with the US non-governmental organisation Pew Charitable Trust.
"The MPAs are kind of a low-hanging fruit; they're ready to be designated. It would be the largest act of environmental protection."
However, Bransome said that although Chinese President Xi Jinping had voiced support for the Antarctic MPAs, both Beijing and Moscow had opposed designation of the zones for years.
The Leaders' Summit on Climate, convened last week by
US President Joe Biden
, signalled strong support for the ocean protection initiatives, especially the designation of new zones in the Southern Ocean near Antarctica.
Biden appointed John Kerry
, former secretary of state in the Obama administration, as climate envoy and Beijing has reappointed Xie Zhenhua, who had helped China prioritise low-carbon and other environmental policies, as a special envoy.
When the pair were last in their respective posts, the world's current largest marine protected area, in the Ross Sea in Antarctica, was set up in 2016.
Bransome said she was "more optimistic" the three new MPAs would be designated this year. "John Kerry had long been a strong advocate of protecting the Southern Ocean," she said.
Kerry on Wednesday said the US had become a co-sponsor with New Zealand of two MPAs in Antarctica, which meant the US would support the designations. The European Union released a statement on Wednesday, also signed by the US, Britain, Chile, Argentina, Uruguay and New Zealand, urging decisive action to protect the Southern Ocean.
Missing deadlines
However, while optimism may be on the rise, negotiations among member nations of the WTO on cutting back fishing subsidies have stalled for 20 years.
Member states missed a deadline in 2020 for reducing subsidies, which were estimated at US$35 billion in 2018. The new WTO chief, Ngozi Okonjo-Iweala, has set a new deadline of July and said that concluding the talks was a top priority for the global trade body.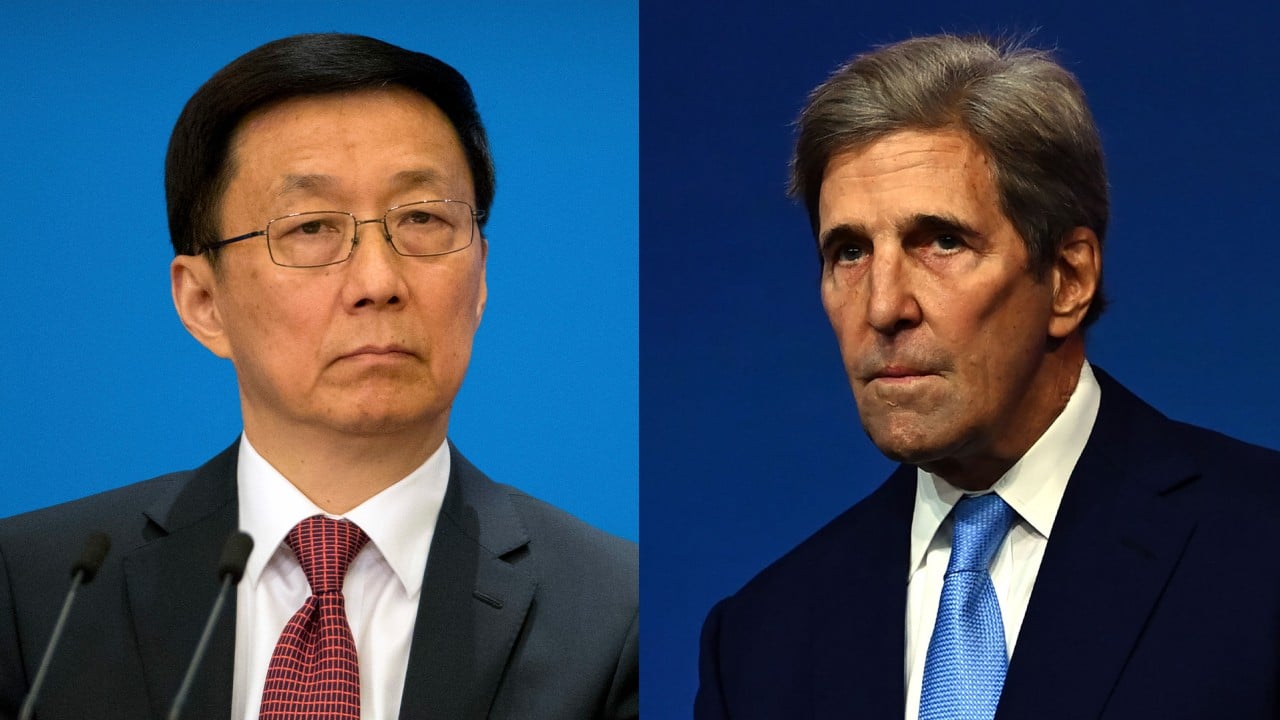 01:57
US, China put aside differences for pledge to work together on climate change
US, China put aside differences for pledge to work together on climate change
Henry Gao, an associate professor of law from the Singapore Management University, said Beijing's reasoning was based on a historical perspective, in that it had not fished the high seas or provided fuel subsidies for as long as some other countries.
China's high seas fishing began in the 1990s – relatively recent compared with countries such as the US and Japan. China's national fuel subsidies for domestic and distant water fishing were not introduced until 2006, five years after negotiations about fishing subsidies started at the WTO.
Nevertheless, Dennis Shea, the former US ambassador and representative to the WTO, said in November that it was "not appropriate for any member here representing major fishing areas and marine capture to seek a blanket carve-out" from the effort to reduce the subsidies.
"I think with Biden in office, China might want to back up a little bit and soften its approach on these issues, so as to kind of extend the olive branch to Biden," Gao said.
Common seas?
Consensus between China, the US and other nations is also critical to passing a new United Nations treaty that seeks to better unify governance of oceans not controlled by any country and to make it legally binding under the
UN Convention on the Law of the Sea
.
The high seas outside national jurisdictions occupy about 43 per cent of the Earth's surface, according to Pew Charitable Trust. Such areas of ocean were covered by a patchwork of international laws and organisations, environmental lawyer Duncan Currie said. This makes it difficult to create protected areas in international waters, with a few exceptions, such as the Ross Sea MPA.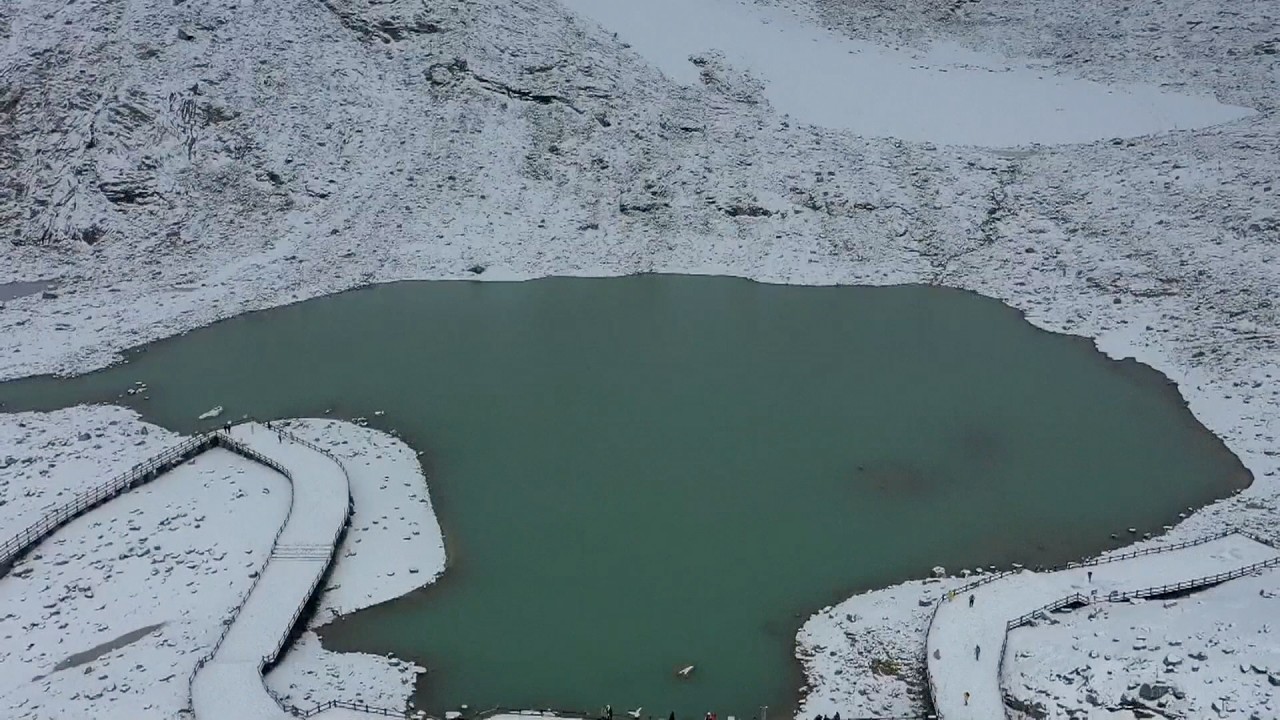 01:46
Chinese scientists cover melting glacier with quilts to slow loss linked to climate change
Chinese scientists cover melting glacier with quilts to slow loss linked to climate change
"The idea is to bring some of these threads together with the aim of protecting marine biodiversity," Currie said.
The new treaty, known as the Biological Diversity of Areas Beyond National Jurisdiction is subject to a fourth and final discussion that was planned for 2020 but was also postponed by the pandemic to August in New York. It would cover management and sustainable use of marine resources, and conservation of ecologies in the high seas.
There were a lot of issues still to be decided and whether the meeting happens this year will depend on Covid-19, Currie said.
"But there is also a sense of urgency in that damage to the ocean is still continuing. The obvious thing is that the Kunming target of protecting 30 per cent of the sea by 2030 will not be effectively met if you can't put protective areas in the high seas."
This article appeared in the South China Morning Post print edition as: Ocean conservation gives China, US a chance to find common ground