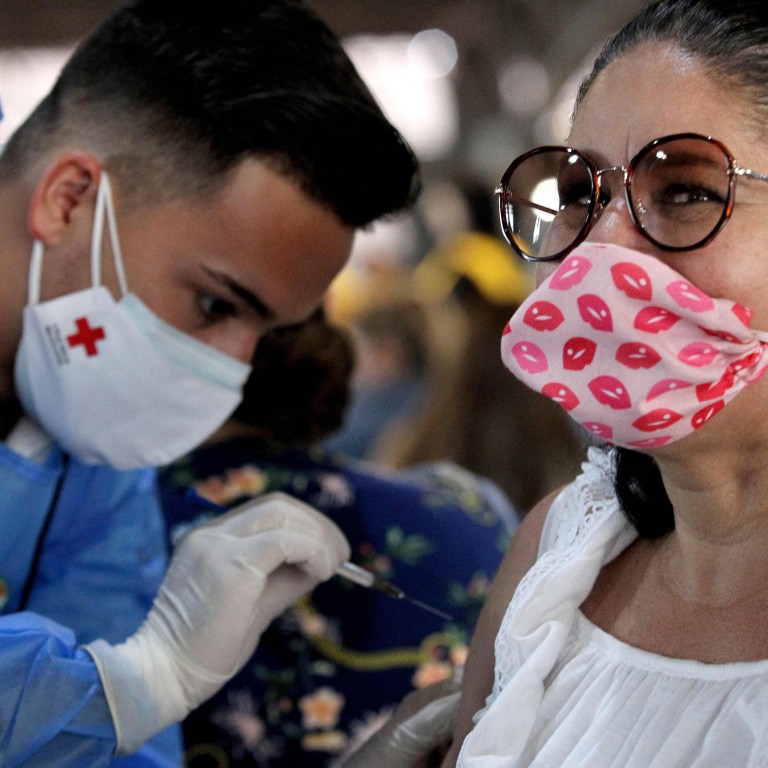 Coronavirus: late-stage trial of Chinese mRNA vaccine candidate to begin in Mexico
Mexican foreign minister says 6,000 people will take part in phase 3 trial of experimental drug made by Walvax Biotechnology from May 30
It is the first shot developed in China using the same technology as the Pfizer and Moderna jabs
A late-stage human trial of the first mRNA
Covid-19 vaccine candidate
developed in China – using the same technology as the
Pfizer
and Moderna jabs – will begin in Mexico later this month.
Mexican Foreign Minister Marcelo Ebrard said in a tweet on Tuesday the phase 3 trial of the vaccine made by China's Walvax Biotechnology would start on May 30, with 6,000 people taking part.
"Chinese authorities have officially communicated to us that they will begin in Mexico pending authorisation from the Federal Commission for Protection Against Sanitary Risks (COFEPRIS)," Ebrard said in a separate ministry statement, referring to the Mexican drug regulator.
The vaccine, known as ARCoV, has been jointly developed by Walvax, Suzhou Abogen Biosciences and the Academy of Military Science. It works by delivering engineered messenger RNA, or ribonucleic acid, that instructs human cells to produce proteins, which trains the immune system to respond in the presence of a real virus.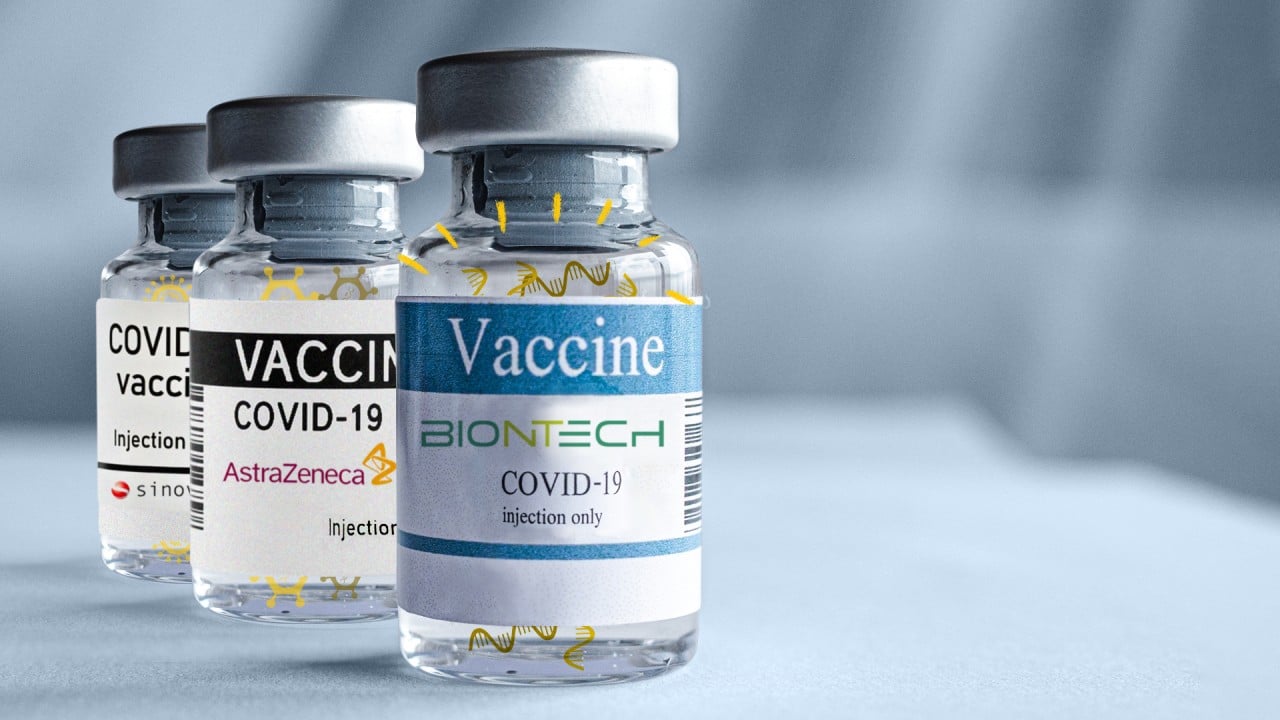 06:18
SCMP Explains: What's in a Covid-19 vaccine?
SCMP Explains: What's in a Covid-19 vaccine?
According to online database ClinicalTrials.gov, Walvax plans to recruit a total – worldwide – of about 28,000 participants aged over 18, with 25 per cent or more to be over 60. They will be randomly assigned to the study and control groups and will be given two doses of either the experimental vaccine or a placebo with an interval of 28 days.
If the expected efficacy rate and good safety data are achieved, participants will get an additional two doses – those in the study group will receive the placebo and those in the control group will get the experimental vaccine and their health will be monitored for 12 months. That means those who received placebo shots can still be protected against Covid-19 without disclosing to participants which group they were in. The primary study is expected to be completed by the end of October.
Walvax started building a production facility in December with a first-phase annual capacity of 120 million doses.
Unlike inactivated vaccines such as those made by Chinese companies Sinopharm and Sinovac, mRNA shots do not need to be made in high-level biosafety labs and in theory require less time to adjust for viral variants.
The technology also depends on a key part of the production process – wrapping the engineered mRNA in an oily coating made of lipid nanoparticles, or LNP, so that it reaches cells, and just a handful of companies supply LNP. It also has stringent cold storage requirements to keep the mRNA stable.
Abogen Biosciences said earlier it had developed its own LNP and that the experimental vaccine could be stored at 2 to 8 degrees Celsius for six months.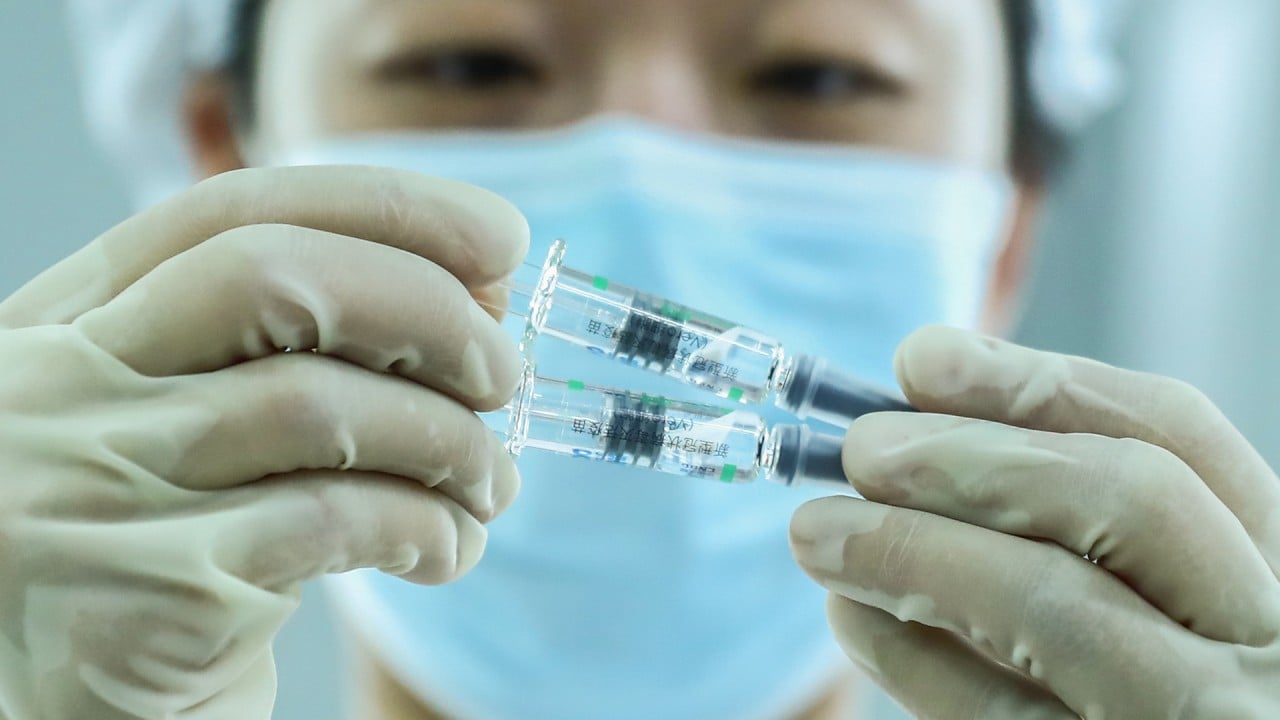 02:01
China considers mixing Covid-19 vaccine types to boost effectiveness
China considers mixing Covid-19 vaccine types to boost effectiveness
Huang Zhen, vice-chairman of Walvax, said in March that Mexico and Colombia had contacted the company saying they were willing to conduct phase 3 trials. The company also contacted Indonesia, Pakistan and Turkey about potentially starting trials in the second half of the year.
"We estimate interim analysis data for the trials will be available at the end of the year and we're aiming to get approval for a conditional market launch soon after," Huang told state-run newspaper People's Daily in March.
On Tuesday, Huang told Chinese financial news app Time News that most of the raw materials needed to make the vaccine could be sourced from within China and some would need to be imported, though not to the extent of the Pfizer-BioNTech shot. That required 280 different materials to be sourced from 19 countries, Pfizer-BioNTech said earlier.
China is expected to approve the mRNA vaccine developed by BioNTech, licensed to be sold and locally produced by Shanghai Fosun Pharma, by July. Another mRNA vaccine candidate, developed by biotechnology company Stemirna Therapeutics and Shanghai East Hospital, entered phase 1 human trials last month.
Mexico has already approved for emergency use and received doses of China's Sinovac Biotech and CanSino Biologics vaccines, and it is also expecting to receive doses of the Sinopharm shot.
This article appeared in the South China Morning Post print edition as: China plans trials of mRNA jab in Mexico