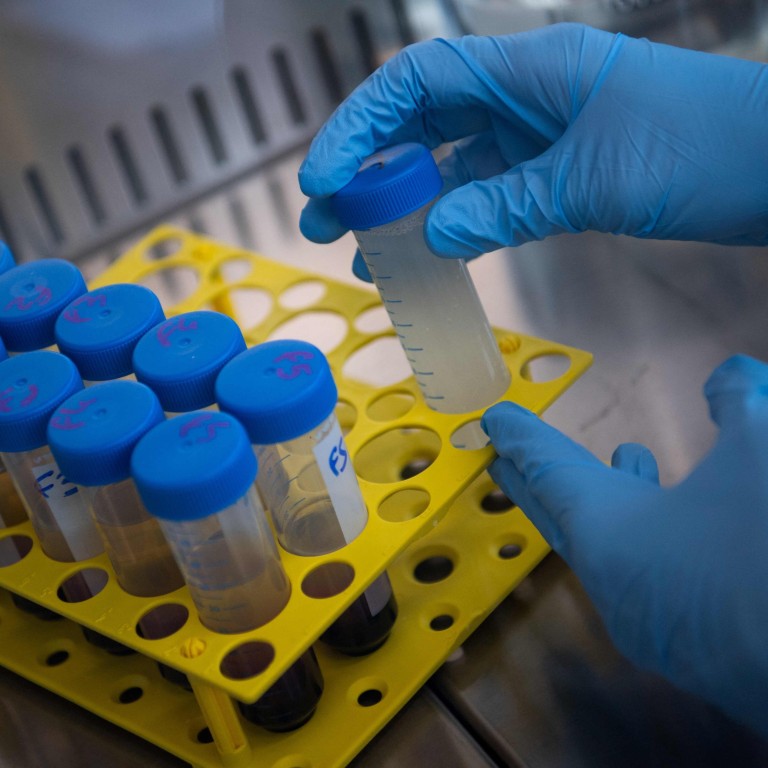 China backs IP waiver for coronavirus vaccines
Beijing says it supports demand from developing world, adding to international backing
But it is unclear if China is in favour of lifting intellectual property restrictions on all Covid-19 related medical products
"China fully understands and is supportive of the developing world's demand for an intellectual property rights waiver for
Covid-19 vaccines
," foreign ministry spokesman Zhao Lijian said on Monday.
"This would be in line with the idea that
Covid-19 vaccines
are a 'global public good', and part and parcel of [China's] efforts to build a global community of health for all."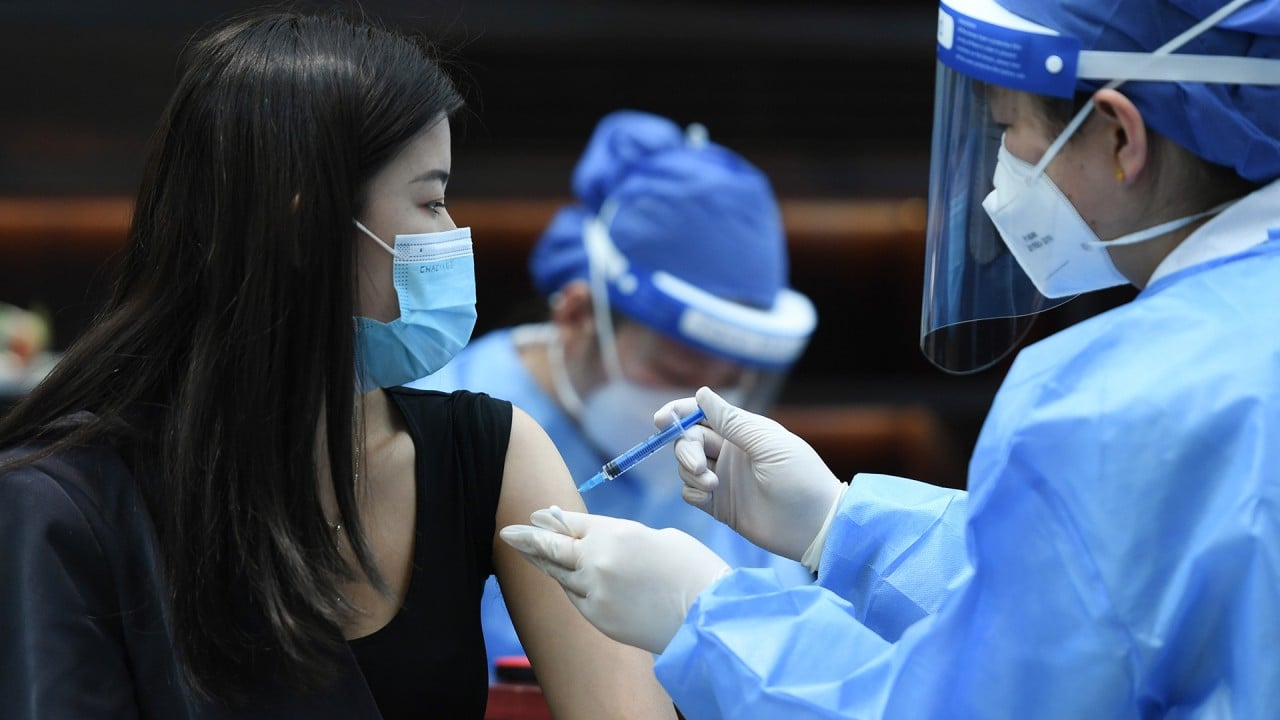 02:06
After ramping up vaccination drive with incentives, China administers 200 million Covid-19 shots
After ramping up vaccination drive with incentives, China administers 200 million Covid-19 shots
The statement is the strongest backing yet from Beijing for a controversial proposal from India and South Africa, for the World Trade Organization to waive IP restrictions on Covid-19 related medical products.
The proposal, backed by more than 100 mostly developing countries, is not limited to vaccines but calls for all Covid-19 medical products to be included under a waiver. A revised version is expected to be discussed at a WTO meeting early next month.
However on Monday, Zhao only referred to vaccines, and it was not clear whether it meant China supported the broad waiver for medical products.
The Ministry of Commerce was more muted last week, saying Beijing supported the WTO proposal "entering text-based negotiations".
Such negotiations are considered a next step towards consensus, which is necessary for approval.
In a surprise move earlier this month, the United States, a staunch promoter of IP protections and under criticism for prioritising vaccination of Americans, said it supported waiving IP protections on
Covid-19 vaccines
.
The proposal has been under discussion since October, but still faces opposition from some nations, including Germany.
In his comments on Monday, Zhao said China had already made "substantive contributions" to global vaccine access via its exports.
He also said China was working to provide doses of a vaccine from state-owned vaccine maker Sinopharm to Covax, the WHO-backed vaccine distribution programme. One of Sinopharm's vaccines became eligible to supply the programme after
gaining WHO approval earlier this month
.
"China will continue to make its contribution to promote vaccine equity and accessibility in the developing world," Zhao said.
Despite concerns about a lack of data transparency in clinical trials for Chinese vaccines, China has positioned itself as a global supplier, exporting doses to dozens of countries both via donations and commercial deals with Chinese firms.
Beijing has also tried to contrast its approach with that of the US.
On Friday, foreign ministry spokeswoman Hua Chunying accused the US of hoarding vaccines at the expense of poor countries.
"The US has made some gestures without taking any concrete actions yet, but it is already posing as a 'saviour' of the world," Hua said, in an apparent reference to the US' support of the IP waiver and a plan to send 60 million vaccine doses overseas.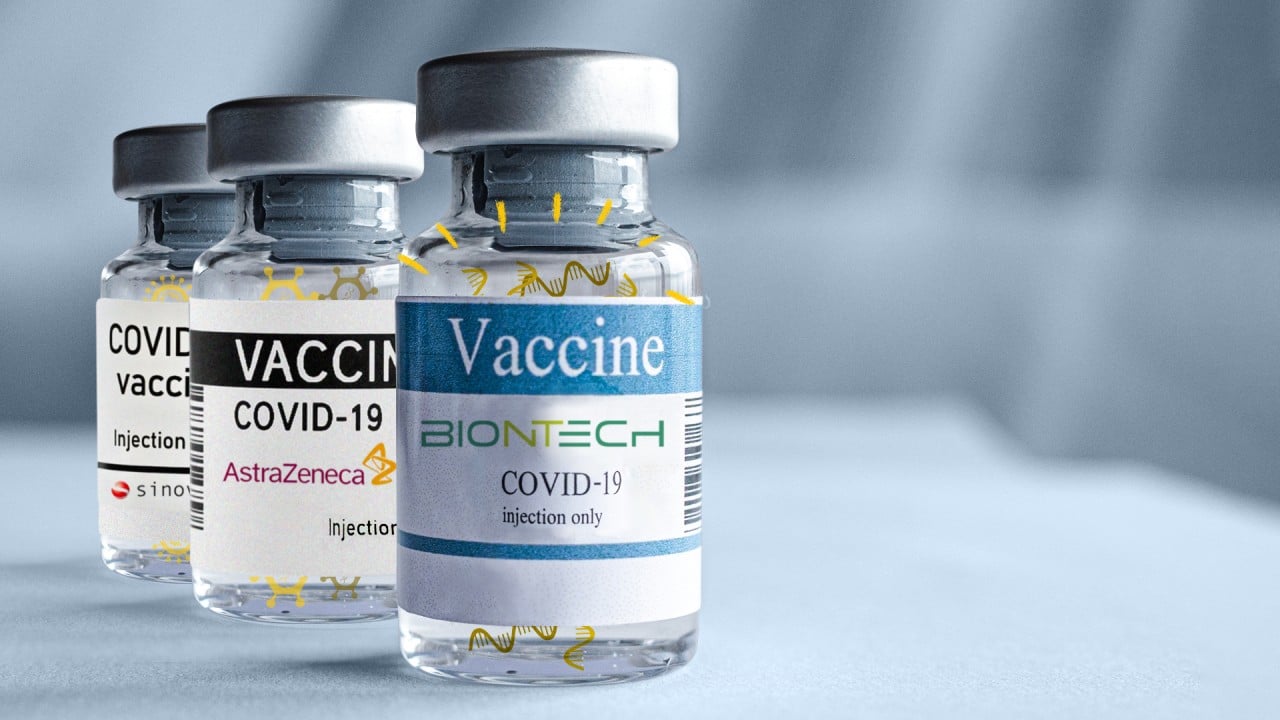 06:18
SCMP Explains: What's in a Covid-19 vaccine?
SCMP Explains: What's in a Covid-19 vaccine?
The waivers are contentious. Advocates say removing such restrictions could enable manufacturers around the world to increase Covid-19 vaccine supplies, easing scarcity and inequities.
Less than 1 per cent of vaccine doses administered worldwide have gone to people in low-income countries, according to the WHO.
But opponents say that removing IP protections will give pharmaceutical companies less incentive to invest in innovation, while allowing firms with less expertise to manufacture doses.
Both sides generally agree that a waiver would not be a quick fix for urgent supply issues, and its success may rest on pharmaceutical companies sharing technical know-how that is not covered by patents and copyright.
Boosting vaccine supply is expected to be at the top of the agenda of an annual meeting of the member states of the WHO next week.