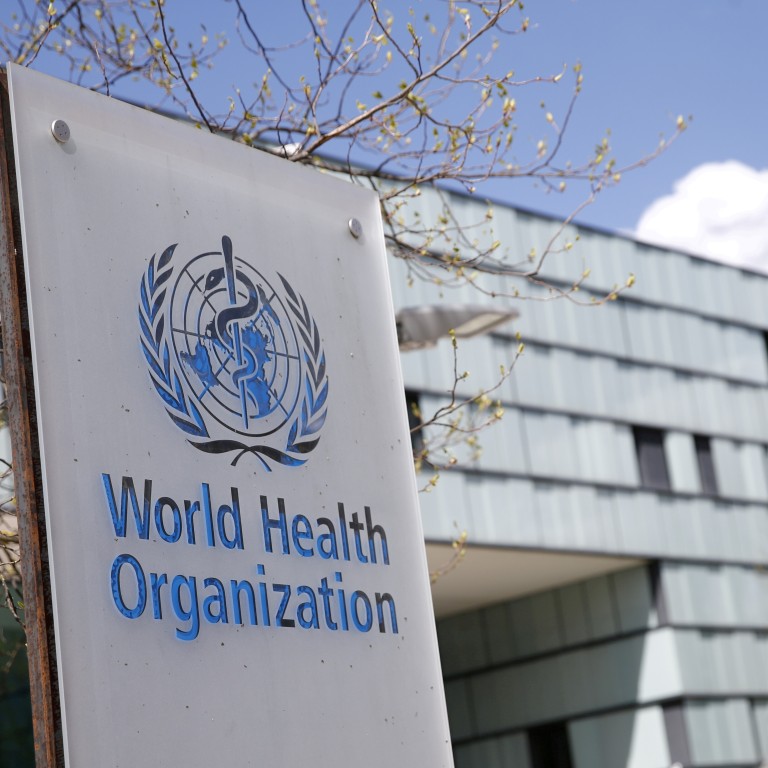 Could failure to stop Covid-19 be the catalyst for a pandemic treaty?
With WHO meeting set to receive reports detailing failures of existing systems, some are calling for a treaty to coordinate nations and agencies
A treaty could include monitoring of pandemic readiness akin to weapons inspections, and sharing of data and vaccines – but China and US aren't on board yet
Global crises have often given rise to sweeping changes. The United Nations was ushered in after the world wars. The
G7
and
G20
blocs formed in the wake of major financial crises. Now the question is whether
Covid-19
will spark the creation of a powerful new treaty.
The idea for a pandemic treaty, pushed forward by a small group of
world leaders
and the
World Health Organization
(WHO) in recent months, could get its first test this week at an annual meeting of the 194 countries that make up the UN agency.
Details so far are thin, but such a treaty could go so far as to set up international monitoring for pandemic readiness akin to weapons inspections, and give far more weighty enforcement powers to the WHO, according to prominent public health voices and other experts. It could also codify global sharing of data, pathogens, medicines and vaccines.
Supporters say the gravity of the Covid-19 crisis, in which at least 3.4 million lives have been lost and trillions of dollars have been wiped off the global economy, justifies sweeping reform via a binding treaty.
04:21
Covid-19 pandemic 'long way from over' says WHO, as global infections continue to grow
Covid-19 pandemic 'long way from over' says WHO, as global infections continue to grow
"Together, we must be better prepared to predict, prevent, detect, assess and effectively respond to pandemics in a highly coordinated fashion," 25 heads of governments and international agencies spearheading the treaty wrote in a letter in March.
"Pandemic preparedness needs global leadership for a global health system fit for this millennium," wrote the leaders from the European Union, Britain, Germany, Korea, Kenya, South Africa and Indonesia, among others.
Notably absent from initial supporters were the US and China.
In comments to a G20 global health summit on Friday, Chinese President Xi Jinping gestured towards such reforms, with a call to "strengthen and leverage the role of the UN and the WHO and improve the global disease prevention and control system".
US Vice-President Kamala Harris at the same event called for "bold action" on high-level global health coordination, but said the world should first "strengthen our foundation" before working on a treaty.
While experts say either or both countries could ultimately back the idea, a strong treaty is likely to require something both countries have been reluctant to do in the past: cede some national sovereignty in favour of stronger international oversight.
"It's going to be a test – how much will countries be willing to give up even a circumscribed aspect of their sovereignty?" said Kelley Lee, a professor of global health governance at Canada's Simon Fraser University.
The question of whether a treaty will gain traction hangs over the meeting of the WHO's governing body this week, at which reports detailing the failures of existing systems are set to be delivered and countries could set a path forward to a future treaty.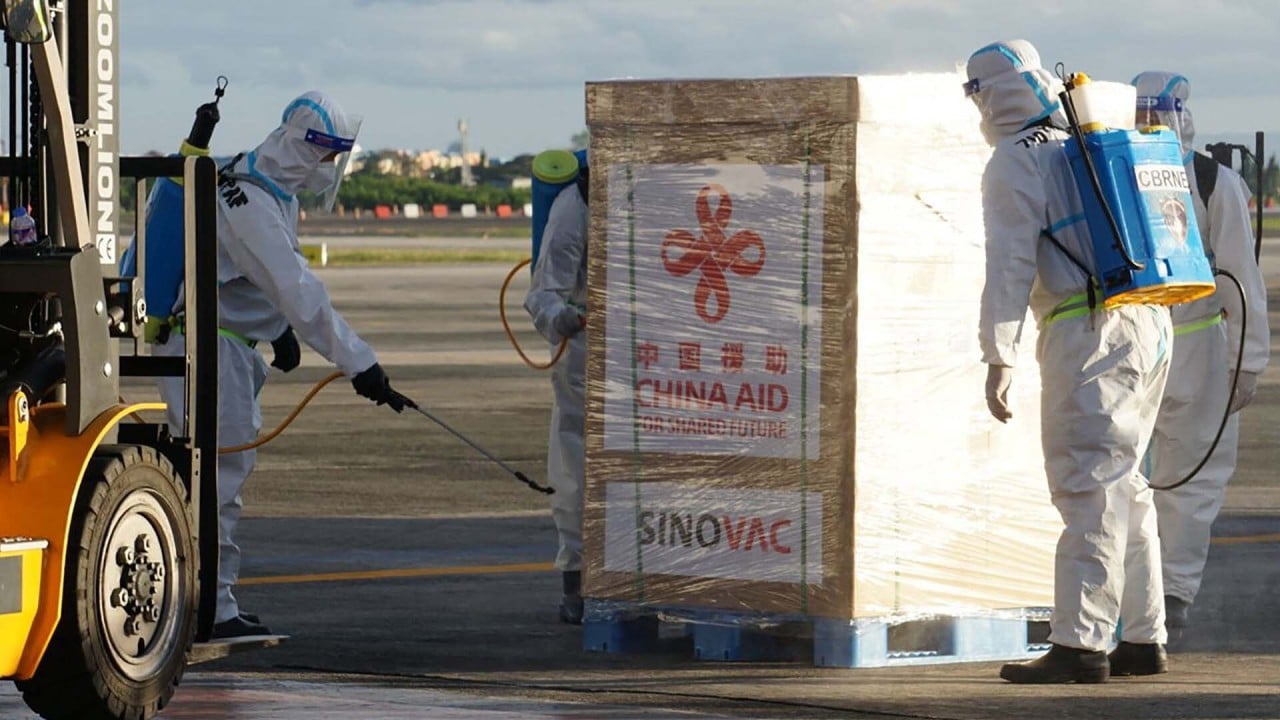 03:05
China-made coronavirus vaccines widely distributed despite efficacy concerns
China-made coronavirus vaccines widely distributed despite efficacy concerns
"This [World Health Assembly] is taking place during a once-in-a-lifetime health crisis," said Lawrence Gostin, a professor of global health law at Georgetown University in the US. "If the assembly doesn't support a pandemic treaty, I cannot see it coming to fruition."
Another option, waiting for the UN General Assembly in September – which Gostin said some countries including the US may be leaning towards – "could result in a major erosion of political will", according to Gostin, who is a member of a coalition of global health leaders calling for the treaty.
Countries supporting the treaty have called for a new system of global collaboration for how disease outbreaks are monitored and how alerts are raised. They also want a treaty to support equal access to medical goods, amid gaping disparity in who has access to
Covid-19 vaccines
.
Such a document could go beyond the scope of existing international health regulations that took effect after the severe acute respiratory syndrome (Sars) outbreak, which do not address issues including vaccine access.
Under current rules, governments are required to report worrying outbreaks to the WHO within 24 hours and to prepare their systems for outbreaks. But the body cannot send inspectors to a country to verify reports without their permission, and there are no penalties or mandatory monitoring of whether countries follow the rules.
Haik Nikogosian, a former Armenian health minister who led the WHO secretariat for the only treaty ever established under the agency – on tobacco control – said the failure of these rules to prevent Covid-19 spreading was reason enough for serious consideration of a pandemic treaty.
The lack of a regular reporting and review mechanism and "a dramatic independent verification mechanism" – to put WHO experts on the ground quickly in an emergency – were all limitations of the current health regulations, said Nikogosian, now a senior fellow in global health at the Graduate Institute of International and Development Studies in Geneva.
Gaining more power to gather and verify data may be one reason why the WHO is backing calls for a pandemic treaty, according to global health politics expert Jeremy Youde, a dean at University of Minnesota Duluth.
"They don't want to run into the same sort of issue that they had with China, both for Covid-19 and years prior with Sars," said Youde, referring to
reporting delays from China
during the Sars outbreak nearly 20 years ago.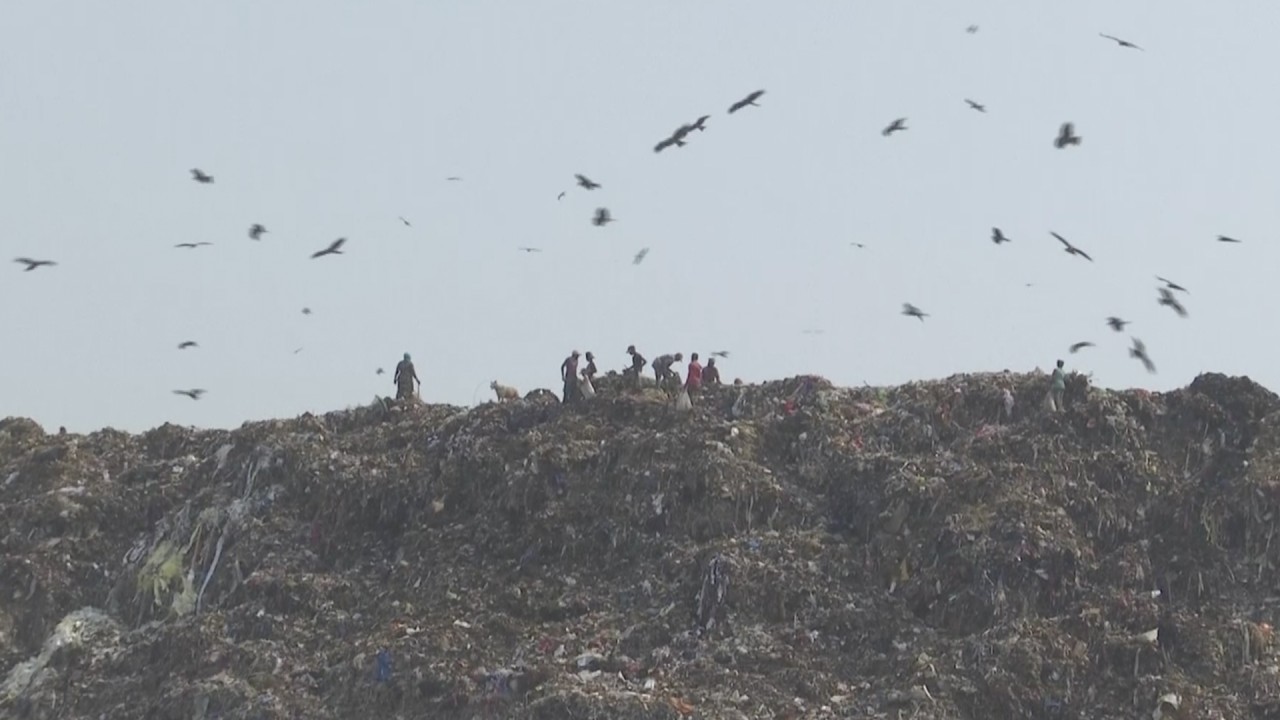 02:13
India's rubbish scavengers left behind in vaccine programme
India's rubbish scavengers left behind in vaccine programme
But tensions between the US and China could create another hurdle to strengthening the rules. "There's likely a lot of interest among US policymakers to be able to get into Chinese medical facilities to [verify] data," Youde said.
"But I bet they would be less excited about Chinese scientists being part of a WHO investigation into [US] data and practices."
Other treaties, such as those governing nuclear and chemical weapons, have mechanisms allowing independent groups to make inspections or verify countries' claims.
But figuring out how to write that into a treaty about disease outbreaks could be a challenge, according to Pedro Villarreal, a senior research fellow at the Max Planck Institute for Comparative Public Law and International Law in Germany.
"In the chemical weapons treaty, for example, there is a specific list of chemicals that are subject to the convention. In the case of pandemics, how could they be so specific?" he said, pointing to how disease can spread from all kinds of settings, including wet markets and farms.
If a treaty is too strict and too few countries join, that could create blind spots in a new surveillance system, Villarreal said.
Some experts believe these issues could be better addressed by changing existing rules. But there is growing belief that a treaty could go further by involving different organisations, such as those governing trade, travel, finance and human rights – all of which are affected by Covid-19 and have a bearing on disease control. Discussion of whether trade protection rules should be changed to ramp up vaccine production has taken place at the World Trade Organization (WTO), not the WHO.
Health governance expert Jaemin Lee, a professor of law at Seoul National University, said conflicting rules across sectors had hampered responses.
"When you have a health issue, you look to the WHO and its rules; for human rights issues in a pandemic, you have to look to the UN; for trade issues in a pandemic, you have to look to the WTO," Lee said. "Having one legal document will help states with this problem."
Experts say reaching a draft treaty that countries could endorse could take months or years. It remains to be seen whether progress is made this week.
"It's going to be a tough nut to crack," said Lee of Simon Fraser University. "Countries have gone their own way during this pandemic. It quickly reverted to everyone for themselves."
But, she said, "because every country is affected by the pandemic, this could be a rare opportunity to get everybody on board."