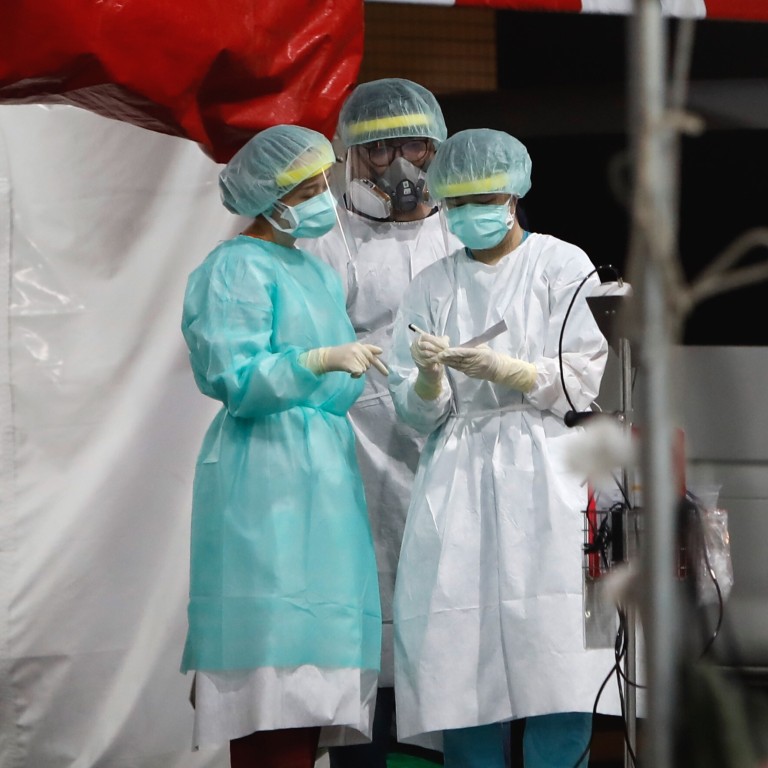 Taiwan's coronavirus outbreak 'spreading from first hot zones'
Health minister says more cases are being reported outside Taipei and New Taipei City
Deputy health chief appeals for people to donate blood as supplies fall
Taiwan's coronavirus outbreak
is spreading from its initial hot zones, the island's health minister warned on Saturday as 493 new local cases were reported.
"Cases in counties and cities other than Taipei and New Taipei City are growing and the range is broadening," Health Minister Chen Shih-chung said.
"[The number of] people infected by contacts coming out of the hot zones is growing."
Chen said 486 local cases and seven imported cases were reported, bringing the total to 7,806. There were also 21 deaths for Saturday, taking the total to 99.
Among the local cases, 166 were added from a backlog last week, but the number of cases identified retrospectively was dropping, he said.
On Saturday, deputy health minister Shih Chung-liang also called on the public to donate blood because the island's reserves were down to about four to five days, below the ideal level of about seven days.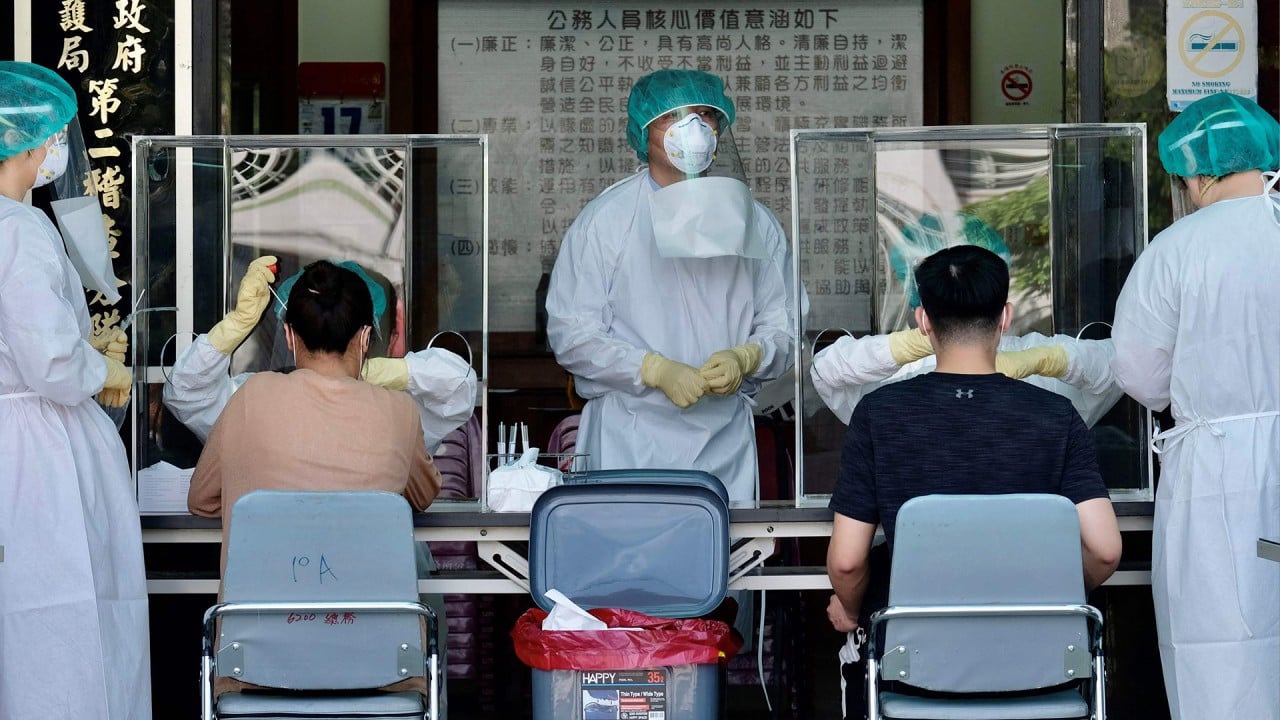 02:46
Cross-strait politics gets in the way of Taiwan's desperate need for Covid-19 vaccines
Cross-strait politics gets in the way of Taiwan's desperate need for Covid-19 vaccines
Appearing to backtrack from an earlier statement, Chen said contracts for vaccine imports would have to be signed by the Taiwanese authorities and the producer.
Chen said this was necessary to ensure the safety of the doses throughout the transportation process.
Taiwan has struggled to secure enough jabs to inoculate its 23.5 million people and Tsai was accused of disregarding human life by blocking lower-level authorities and companies from importing directly.
The Nantou county government had said that it planned to spend NT$20 million (US$720,000) on vaccines from German firm BioNTech through its Greater China agent Shanghai Fosun Pharmaceutical Group. The Hualien and Changhua county governments said they would follow suit. Fosun signed a deal with BioNTech last year to supply its mRNA vaccines to mainland China, and in March offered to supply some of those doses to Taiwan.
Tsai has accused Beijing of hindering a deal between Taipei and BioNTech while Beijing has said it is willing to supply BioNTech vaccines via Fosun.
An opinion poll published by the Taipei-based China Times on Friday indicated overwhelming public support – 97.7 per cent of 11,665 respondents – for allowing local authorities to place their own orders.
Across the Taiwan Strait, Beijing's Taiwan Affairs Office said on Friday that Tsai's accusation was "cold-blooded".
"They are obviously making excuses to stop Taiwanese from taking vaccines produced in mainland China," state news agency Xinhua quoted TAO spokeswoman Zhu Fenglian as saying.
"Stop playing around with political rhetoric. Stop wasting time for building immunity among the Taiwanese people."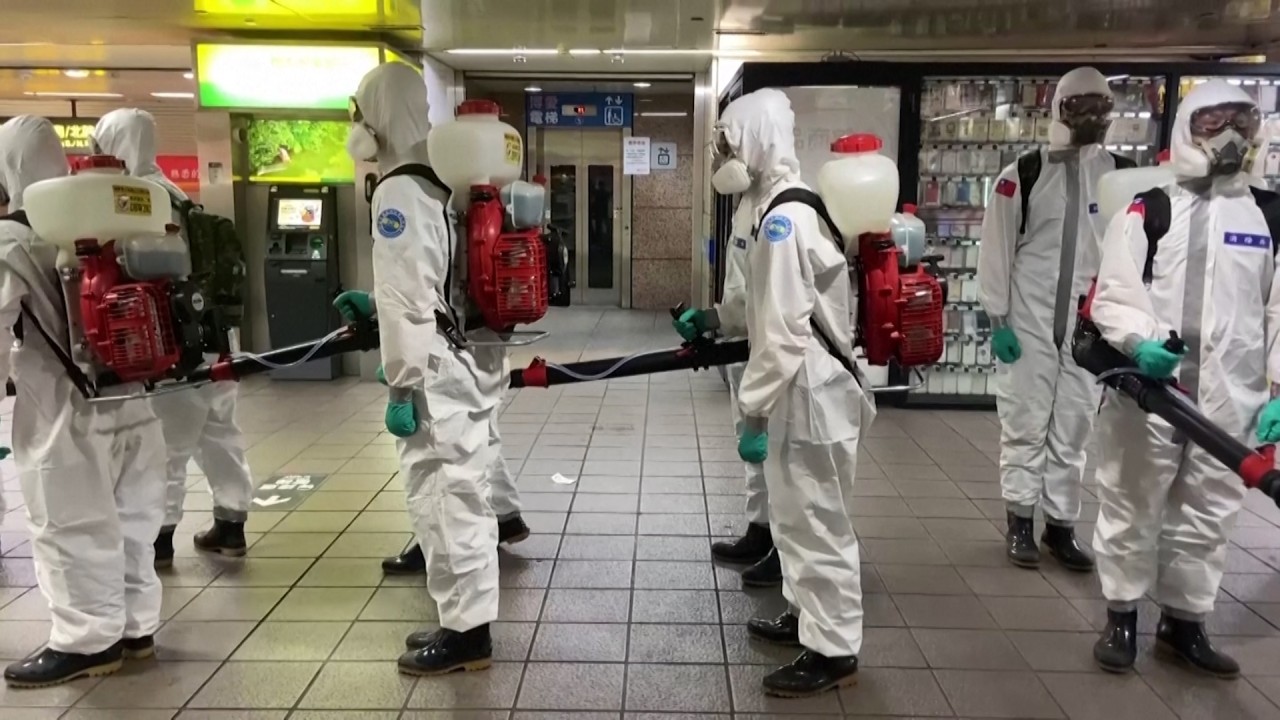 02:38
Taiwan deploys military to disinfect subway station after Covid-19 cases surge
Taiwan deploys military to disinfect subway station after Covid-19 cases surge
With the number of deaths from the coronavirus rising, Taiwan's health authorities also announced a lower bar for hospitalisation.
Luo Yi-jun, deputy director of the Taiwan Centres for Disease Control, said on Saturday that only patients under 60 and without chronic conditions would be able to quarantine at home. All others diagnosed with Covid-19 should be admitted to hospitals or clinics.
In the past, only severe cases were hospitalised.
The decision came after six of the 21 people who died in the past day were diagnosed with Covid-19 after death.
Of the 87 people who have died in the last month, three died at home.
Ko Wen-je, the mayor of Taipei, where this wave was first identified, said on Saturday that the spike in the city was largely under control.
Ko, who trained as a doctor, said disease control measures needed to stay in place until 70 per cent of the city's population had been vaccinated.
So far Taiwan has received only 720,000 AstraZeneca shots – all of them via Covax – and only slightly more than 1 per cent of its population has had the first of the two jabs needed for the vaccine to have full effect.
This article appeared in the South China Morning Post print edition as: Spread in Taiwan 'beyond hot zones'