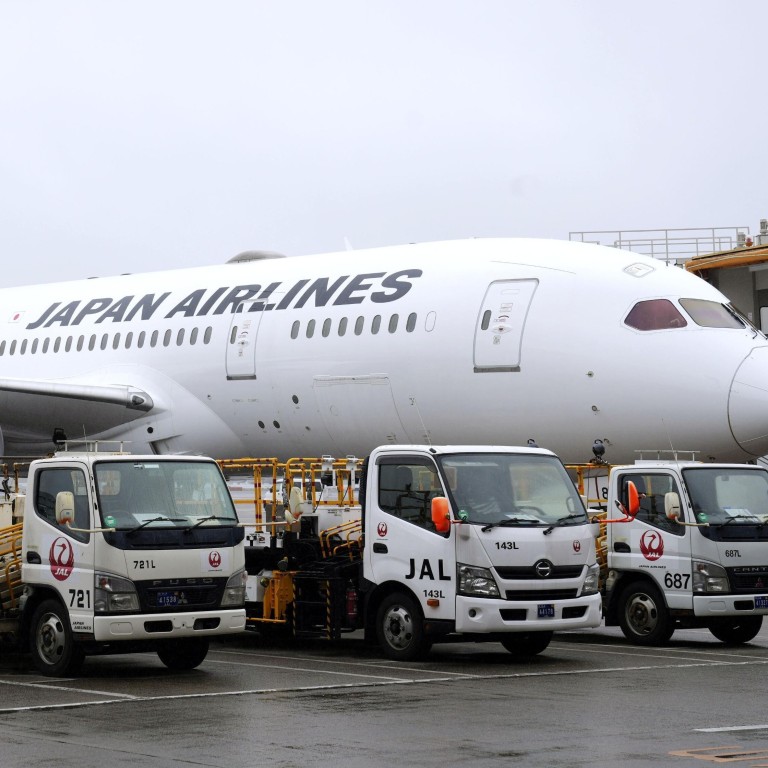 Over a million vaccines from Japan arrive in Taiwan as island continues Covid-19 battle
Taipei thanked Japan for the shipment of 1.24m doses of AstraZeneca's product while the US has also promised to send supplies
Taiwan is currently trying to stop the latest outbreak spreading as new clusters of cases emerge
Taiwan's drive to secure
Covid-19 vaccines
has received a fresh boost with both Japan and the United States offering to provide supplies as it fights a widening outbreak that saw 474 new infections and 21 new deaths on Friday.
A shipment of 1.24 million doses of AstraZeneca's vaccine donated by the Japanese government arrived at Taoyuan International Airport on Friday afternoon – a sign of appreciation for the island's help following the devastating 2011 earthquake and tsunami that hit the Fukushima nuclear plant.
"There is an urgent need for Taiwan until it can establish a domestic production line in July," Japan's Foreign Minister Toshimitsu Motegi told parliament on Thursday.
It also thanked the US for contributing 7 million doses to Asia-Pacific "countries and entities", including Taiwan.
"Being a close partner of the US in the Indo-Pacific region, we will continue to strengthen bilateral efforts in fighting the pandemic based on our amicable relationship," it said.
Taiwanese President Tsai Ing-wen also thanked US President
Joe Biden
and Congress for their bipartisan support.
The White House announced on Thursday that the US plans to share at least 80 million vaccine doses globally by the end of June.
The initial allocation will include seven million doses for South and Southeast Asia, including Taiwan, and the Pacific region.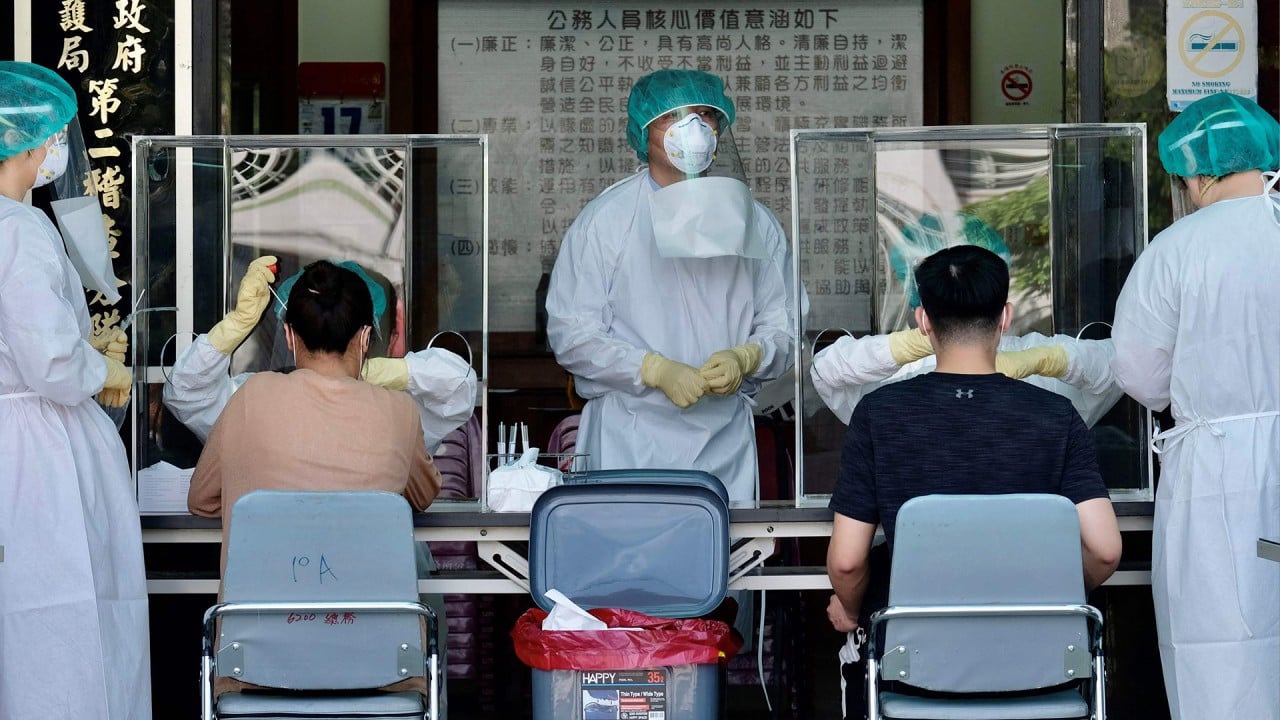 02:46
Cross-strait politics get in the way of Taiwan's desperate need for Covid-19 vaccines
Cross-strait politics get in the way of Taiwan's desperate need for Covid-19 vaccines
The White House also said that around three quarters of the first consignment of 25 million doses will be distributed through the global Covax Facility, with the remainder sent directly to individual countries. However, the precise breakdown for the Asia-Pacific region is not known.
Taiwan has already received 870,000 vaccine doses – 720,000 from British-Swedish firm AstraZeneca and 150,000 from US-based Moderna.
It has also signed deals with Taiwan's Medigen Vaccine Biologics and United Biomedical for 5 million doses apiece, and made a verbal agreement to buy a further 5 million from each – a decision that some have criticised because the vaccines are still undergoing clinical trials.
Taiwan has been grappling with a spike in coronavirus cases since April 25. Less than 3 per cent of the island's 23.5 million people have been vaccinated and medical and frontline workers are currently being given priority.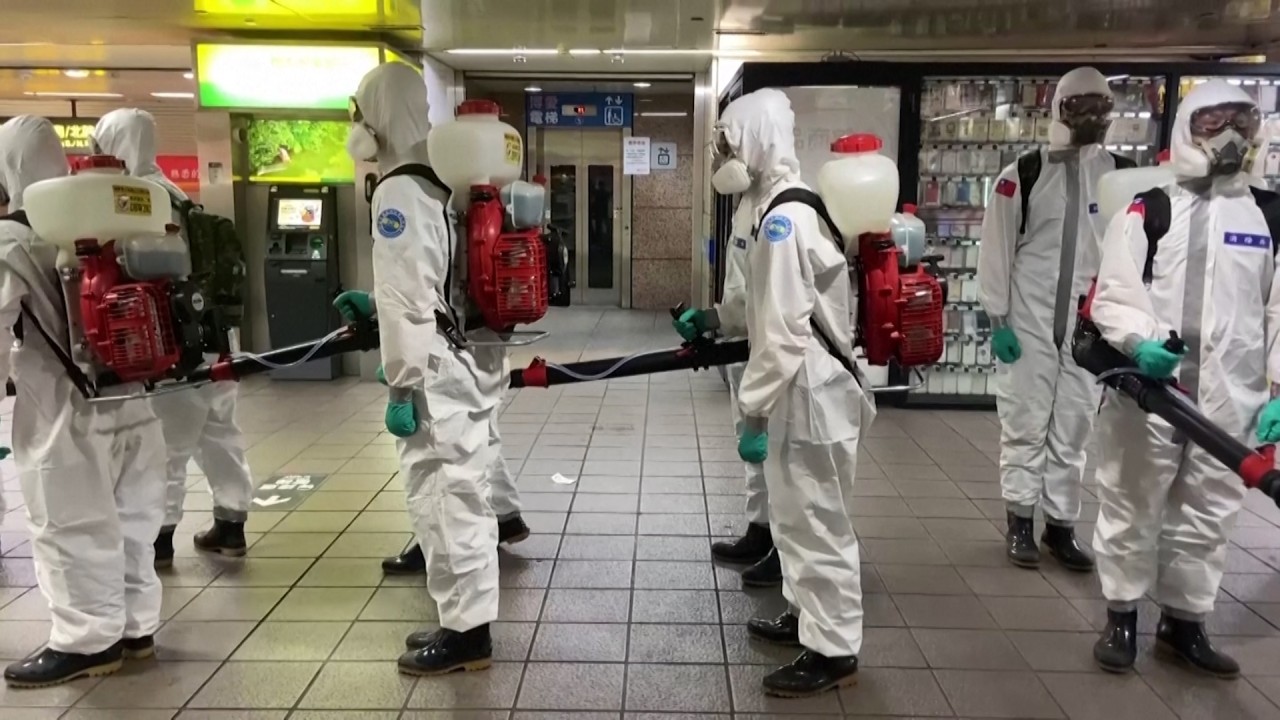 02:38
Taiwan deploys military to disinfect subway station after Covid-19 cases surge
Taiwan deploys military to disinfect subway station after Covid-19 cases surge
Health minister Chen Shih-chung said the health authorities would start giving people the vaccines donated by Japan as soon as possible, and the process should be completed before they expire on October 14.
On Friday, Taiwan's Central Epidemic Command Centre reported 339 new local cases, two new imported cases, and 133 cases delayed by a reporting backlog last week – bringing the total number of cases to 10,446, with 187 deaths.
Chen asked the public not to let their guard down after a new cluster of infections developed in the northwestern county of Miaoli.
The command centre said two Filipino workers who lived in a migrant workers' dormitory provided by a local company had tested positive on May 30.
After a mass screening of some 7,000 employees of the King Yuan Electronics Corporation, 59 Filipino migrant workers and eight Taiwanese employees have been found to have contracted the disease so far.
Chen also warned of another infection cluster, involving up to 180 people from 60 local care facilities.
On Friday, Tsai urged members of the public to curb their activities over the weekend and stay at home as far as possible.
She said the government would do its best to acquire more vaccine doses despite a global shortage of the jabs. "Taiwan will kick off a large-scale vaccination plan …, and the public are urged to cooperate [with the government] to take the jabs," she said.
This article appeared in the South China Morning Post print edition as: Japan, US boost Taiwan's jabs drive with donations