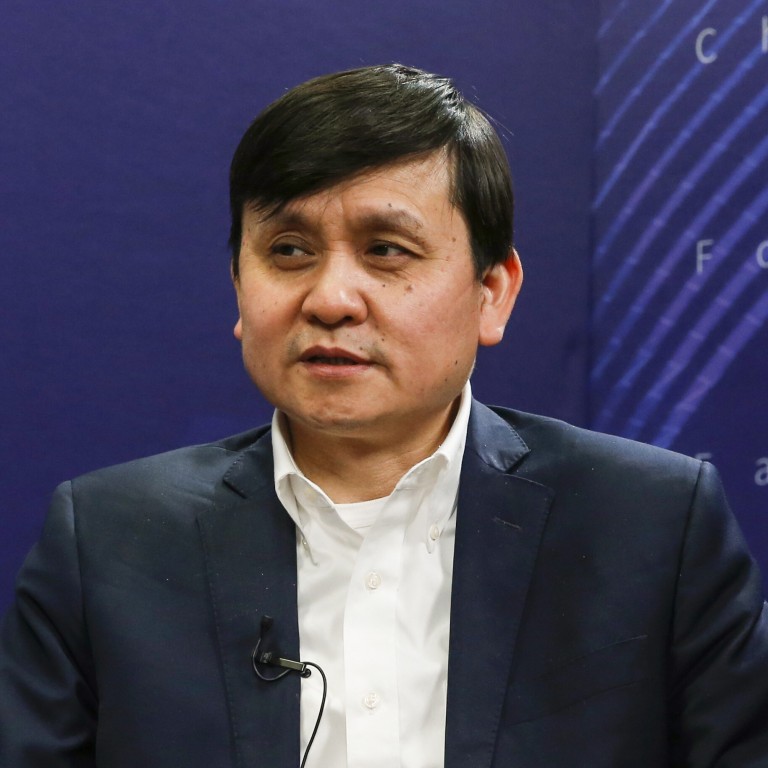 Profile
Zhang Wenhong is China's own Dr Fauci: intelligent, humane and protector against Covid-19
Shanghai infectious disease doctor is a household name for leading from the front line and speaking out against excessively harsh lockdown measures
His popularity is, in part, because he has not cashed in his position or popularity for financial rewards, says global health observer
Dr Zhang Wenhong is a household name in China.
Unlike
Dr Anthony Fauci
, director of the US National Institute of Allergy and Infectious Diseases, Zhang is not the chief medical expert in his country's fight against Covid-19. Nor did he ever confront the government about its handling of the pandemic as
Fauci did to the Trump administration
. Yet Zhang's rational and candid advice with a human touch has made him one of the
most trusted medical figures
in mainland China.
Zhang is the director of the Huashan Hospital's department of infectious diseases and head of the Shanghai panel overseeing the treatment of Covid-19. He opened his account on Weibo, China's equivalent of Twitter, last year to share knowledge, development and insight into pandemic prevention. Today, he has more than 3.5 million followers on the social media platform, with many of his videos and articles viewed millions of times.
"I admire Daddy Zhang, who can always explain complicated issues clean and clear," one viewer commented under Zhang's latest post analysing the road map to the end of the Covid-19 pandemic.
"I trust you, Dr Zhang! I'll get inoculated tomorrow," another user wrote.
At the end of last month, more than 11 million people in Shanghai had
completed the two-dose inoculation
with 25.7 million vaccine doses administered, according to the Shanghai municipal government. It means nearly 46 per cent of Shanghai's 24 million population were vaccinated, while the country is pushing to inoculate
40 per cent of its population
by the end of this month.
Shanghai is widely regarded as one of the best mainland cities for its handling of Covid-19. The eastern municipality has had only 371 local infections and seven deaths. And there has been less disruption to people's lives – including from screening, testing and quarantine – than in the rest of the country.
Zhang has led the local clinical team and advised the city regarding prevention measures. At the height of the pandemic in January last year, he frequently visited isolation wards to help doctors overcome their fears when initial concern about dying from the mysterious epidemic was high.
When it was time to decide who would be sent to the front line of Shanghai and Wuhan, the epicentre of the first outbreak, to support medical staff there, Zhang made his position clear: Communist Party members must take the lead.
"No matter if you agree or not, Communist Party member [doctors] must go to the front line to save lives," said Zhang, who is also a party member. "Didn't [party members] pledge an oath when they joined? You can do it out of belief. You can do it because of the party's rules. But the decision is non-negotiable."
Assigning party members, usually those enjoying higher political status and better treatment in state-owned enterprises and government institutions, to go to the most dangerous spots in the pandemic won Zhang the nickname "the most courageous doctor" from online fans.
China imposed what are arguably the strictest lockdowns in the world to stop Covid-19. In January this year, hungry residents in Tonghua in the northeastern province of Jilin took to Weibo to complain about the lack of food and medicine as stores closed before they could buy necessities. In the same month, one village under lockdown in the northern province of Hebei tied a man to a tree after he left home to buy cigarettes.
Few officials have spoken up against the excessive measure because the country deemed controlling the coronavirus top priority.
"We hope to catch the rats without breaking the porcelain, and hope that the pandemic prevention will not have a big impact on social life," Zhang wrote on January 24, after a second wave of infections prompted tougher restrictions.
"If we pursue the goal of zero infection, life would be too hard," he said in a video a few days later.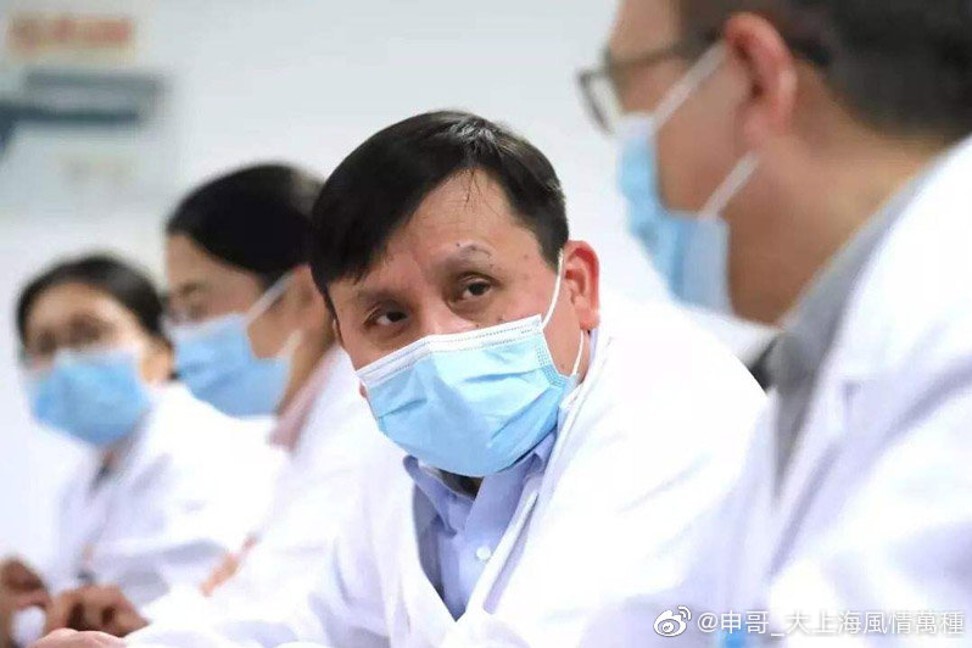 Zhang rarely allows himself to be interviewed alone. As the head of a team of more than 60 medical experts guiding the treatment of patients in Shanghai, he often appears in forums, symposia and press conferences. His analysis of the disease's development has been accurate and he has communicated with the public in a straightforward and sincere manner with a sense of humour – in stark contrast to jargon-speaking technocrats and poker-faced Chinese officials.
Often with dark circles around his eyes – seen as a sign of overwork – Zhang has made speeches in his characteristic rapid-fire Mandarin, and sometimes in English with a soft Shanghai accent. He called himself "country bumpkin" because he was born in a small town 480km (300 miles) south of Shanghai.
Zhang, 52, was born in Wenzhou, Zhejiang province. He graduated from the Shanghai Medical College of Fudan University in the 1990s. He had short study stints at Harvard Medical School in the United States and Queen Mary Hospital in Hong Kong.
In a speech to students at New York University Shanghai last month, Zhang said: "When I graduated, I started as a physician and began my favourite career of a doctor.
"I made the choice for interest but not for salary because until now, Chinese doctors' salaries have lagged far behind those of our American peers. While at the same time, the income of Chinese business elite is already very close to its American peers."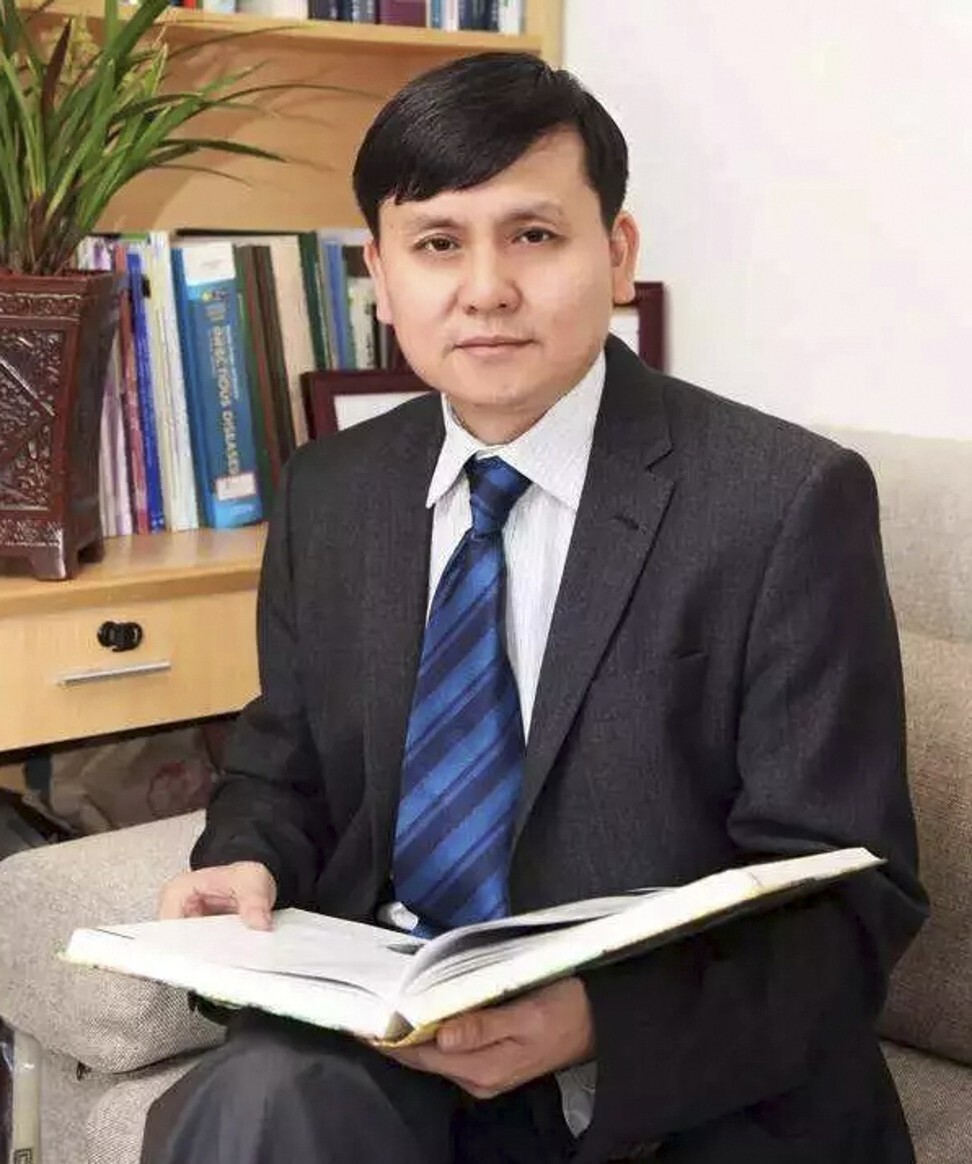 "Due to the ever changing [nature] of both nature and the human immune system, I feel very anxious because it's so complicated. But I can feel that I am suitable for this job, for this task. So I think this feeling is not different from finding the right girlfriend or boyfriend," he told the students.
Huang Yanzhong, a senior fellow for global health at the Council on Foreign Relations, a New York-based think tank, said: "I think Zhang is popular in China not only because he speaks his mind but also because he is among the few celebrities in the country who have not been contaminated by commercial interests.
"I respect him because he is a scholar with integrity."
Some of Zhang's public remarks have become internet memes, such as "Influenza is not a cold, just like a tiger is not a cat".
In talking about the need for social distancing, he said: "You're bored to death at home, so the virus will be bored to death, too." And "Stay away from fire, thieves and your colleagues".
He mentioned in a speech last year that some victims of avian flu had caught it from taking care of their infected loved ones and that female patients were more likely to infect their mothers than their absent husbands. "At that moment," he told the audience, "I lost faith in romantic love."
Early this year, he rolled up his sleeve to get a second vaccine injection at Huashan Hospital where he works. He told journalists that he had not expected cameras to be there. "Otherwise," he said, "I would have worked on my deltoid."
As a Shanghai expert, Zhang is often invited to attend events with Guangzhou's Zhong Nanshan. Zhong, a respiratory specialist, was
awarded the Medal of the Republic
and praised by the central government for warning of human-to-human transmission and backing strict control measures.
While Zhong, the 85-year-old coronavirus hero, is a well known sports fan, Zhang does not work out in his spare time. Instead, he said he focuses on quality rest by watching "brainless TV dramas", he once told media.
A doctor in Zhang's department, who did not want to be named, said she was lucky to be on his team. "He is a fast thinker. His IQ and EQ [emotional intelligence] are both high. He does not feel superior towards his colleagues or patients. He cares about us young doctors," she said.