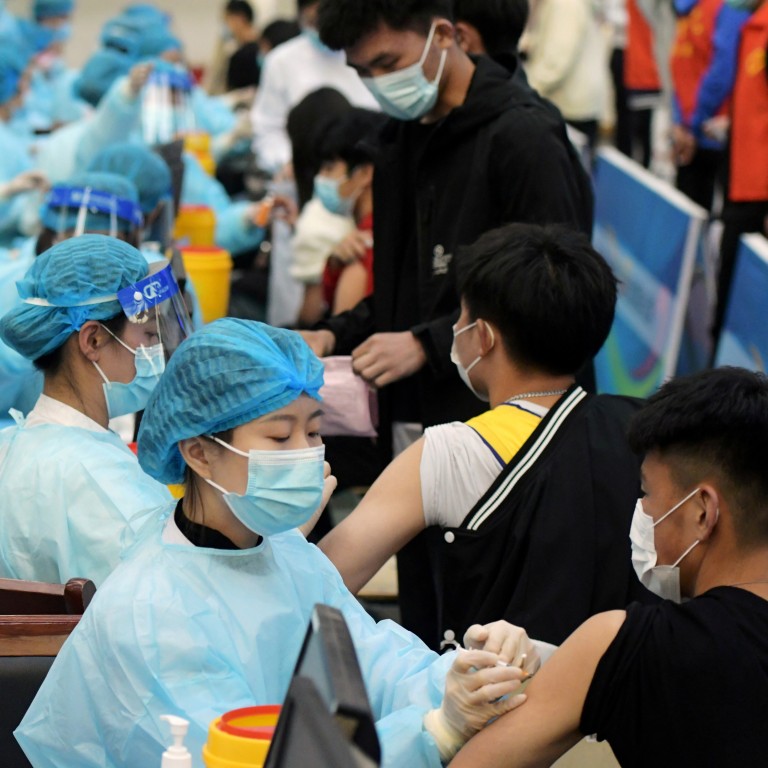 Coronavirus: China says up to 85 per cent of population needs to be vaccinated for herd immunity
New estimate from CDC expert comes after country reaches milestone of administering 1 billion Covid-19 doses
Shao Yiming says it is based on transmissibility of the virus and protection rate of jabs
After reaching the milestone of
administering 1 billion doses of Covid-19 vaccine
, China has revised up its estimate for achieving herd immunity. A top epidemiologist says 80 to 85 per cent of the population needs to be fully vaccinated – or more than 2.2 billion doses.
It is a big jump from 70 per cent of the population – the level of vaccinations the National Health Commission previously said was needed to reach a "great wall of immunity" in China and the year-end target of
the vaccine roll-out
.
The new estimate was made on Monday by Shao Yiming, an epidemiologist with the Chinese Centre for Disease Control and Prevention and part of the country's
Covid-19
vaccine response team.
He told state broadcaster CCTV that the higher estimate was based on transmissibility of the virus and the vaccine protection rate.
Herd immunity is reached when enough people have been vaccinated against the virus that local transmission is limited. The estimate is partly based on the reproduction number of the virus – a calculation of how many people, on average, one infected person could pass it on to.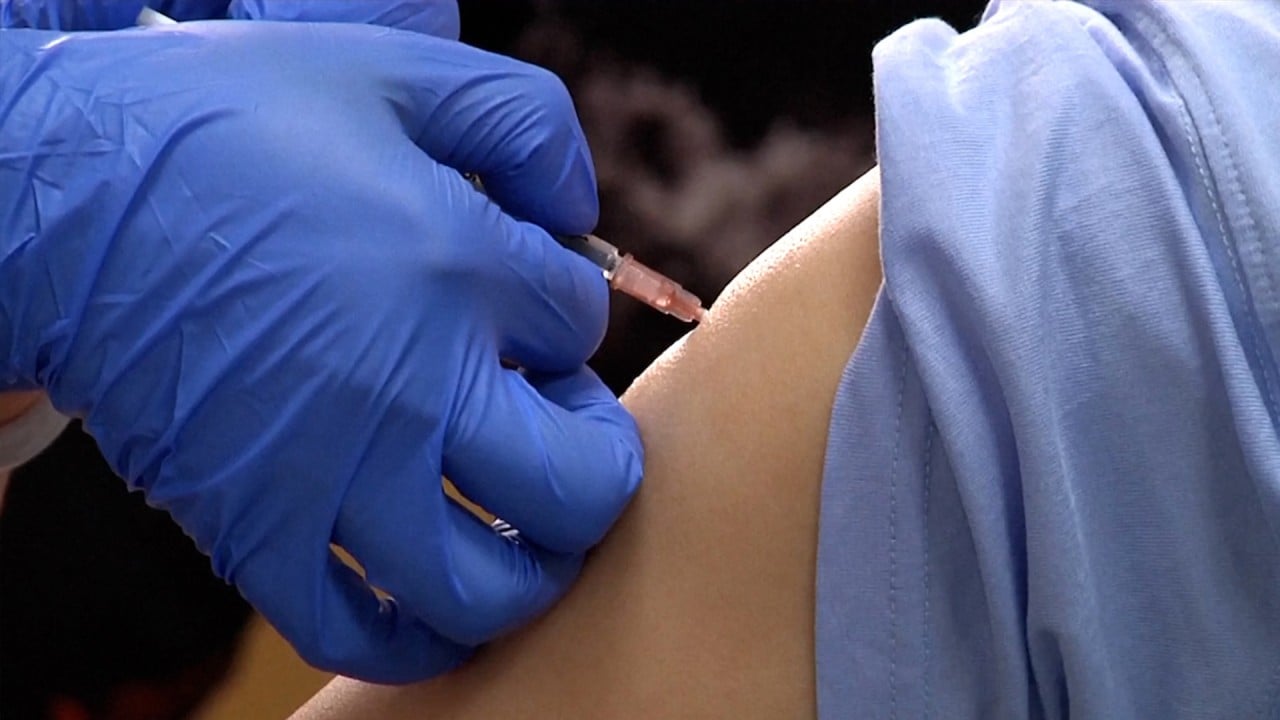 01:06
China's Covid-19 vaccination drive hits 1 billion mark
China's Covid-19 vaccination drive hits 1 billion mark
Shao said the coronavirus reproduction number had been put at 3, meaning 66 per cent of the population would need to be vaccinated, according to the formula. But he said that would not be enough given that the vaccines being used in China were not 100 per cent effective.
"As our vaccines are not 100 per cent protective, we need to increase that 66 per cent of the population to 80 to 85 per cent," Shao told CCTV. "Given our country's population of 1.4 billion, more than 1 billion people will need to be inoculated to establish herd immunity."
Most of the
vaccines being administered in China
require two doses, so that would mean up to 2.2 billion doses in total. However, a single-shot vaccine by CanSino Biologics is also being used, as is a three-dose vaccine by Anhui Zhifei Longcom Biopharmaceutical.
Shao said China had enough production capacity to meet demand for more doses.
"We will be able to produce 5 billion doses of vaccine by the end of the year. So if we calculate two doses per person, 5 billion is a sufficient number of vaccine doses," Shao said. "We have the capacity and the resources to build a herd immunity barrier at a national level."
But the vaccination rate is not the only factor in achieving herd immunity. Scientists are concerned about whether vaccines will be as effective against the Delta variant first detected in India. It appears to be more transmissible than other strains and has been described by the World Health Organization as a "variant of concern".
According to Yang Zhanqiu, a virologist with Wuhan University, the Delta variant only has one or two mutations that "will not affect the protection given by the current vaccines".
Yang told state tabloid Global Times on Sunday that the variant was spreading quickly, as seen by the second wave of the pandemic in India, but its incubation period was shorter, which could make it easier to control. Fast and widespread vaccination was the best way to deal with the variant, he said. Yang also said 1 billion people in China would need to be fully vaccinated – or 2 billion doses – to achieve herd immunity.
This article appeared in the South China Morning Post print edition as: China revises herd immunity estimate to 80pc minimum