Energy
Get more with myNEWS
A personalised news feed of stories that matter to you
Learn more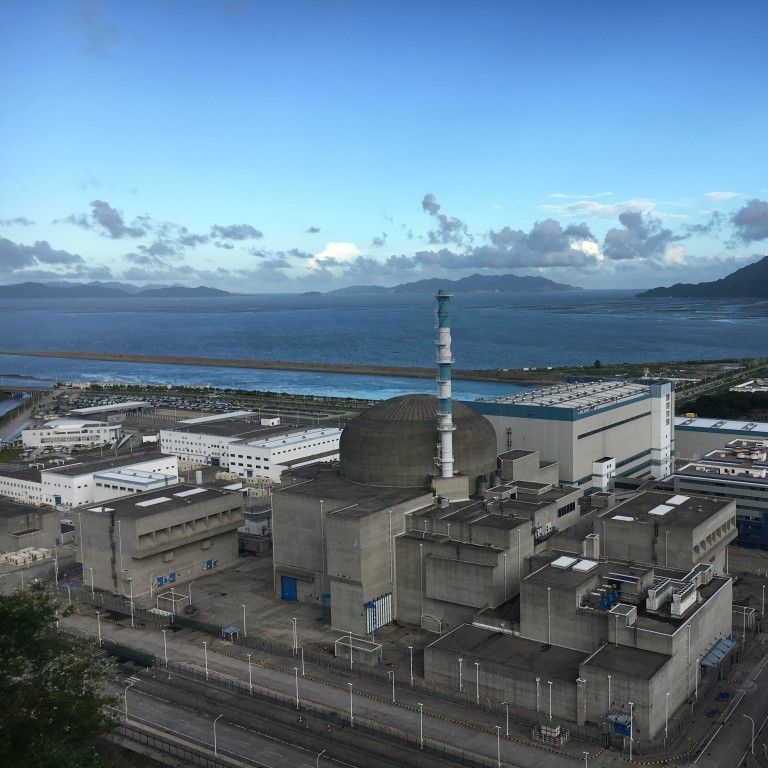 China's nuclear safety queried over Taishan reactor, but it wants to lead world by 2050
Road map drawn up by the country's nuclear experts sets series of goals to help it catch up with the West on safety
Increase in radioactivity in Taishan did not spread outside reactor, data showed, but Chinese nuclear industry trails in software and hardware
China aims to become a dominant player in the world nuclear market in less than 30 years and have the highest safety standards and lowest costs, a government advisory body has said.
For decades, China tried to catch up with safety standards in Western countries, led by the United States and France. But now China plans to challenge them, the Chinese Academy of Engineering (CAE) said in a report published last Tuesday.
Chinese data suggested there was no leakage outside the reactor, but the event raised concerns about the safety of the booming nuclear sector in China, which is building seven to eight new reactors a year – far more than any other country.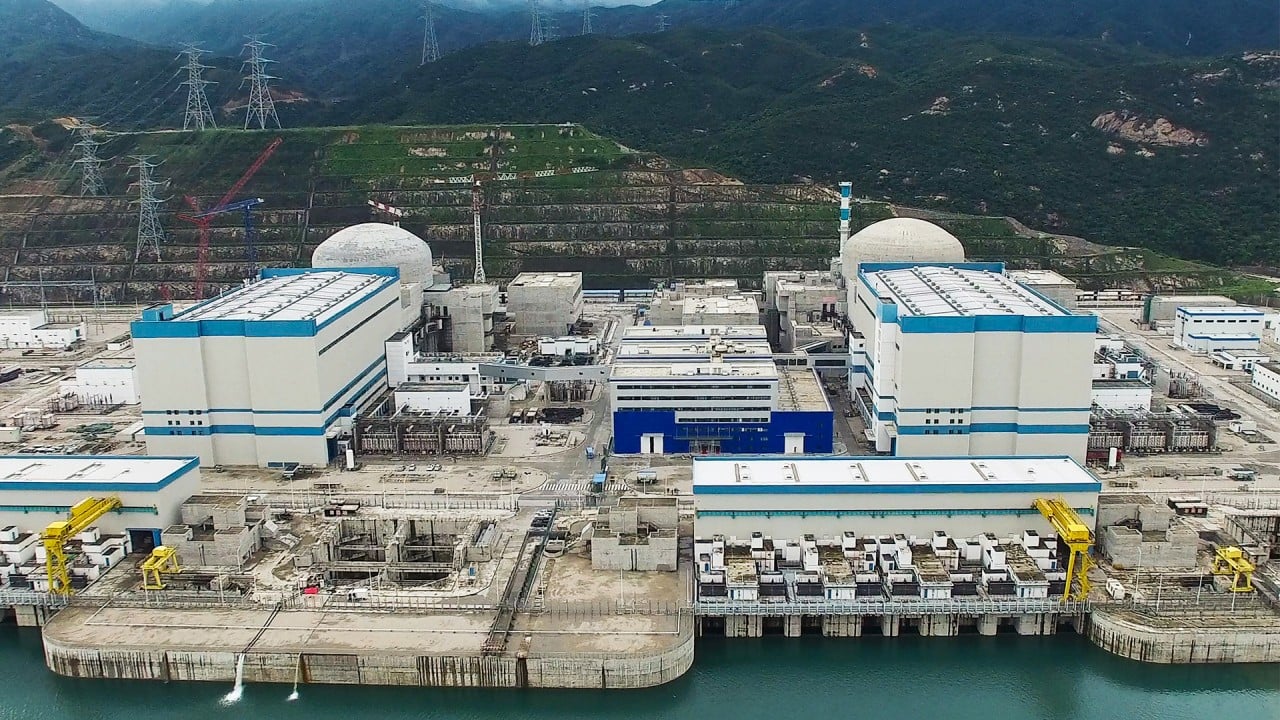 01:09
Amid reports of 'radiological threat', supplier says Chinese nuclear power plant operating safely
Amid reports of 'radiological threat', supplier says Chinese nuclear power plant operating safely
According to the academy's strategic road map, drawn up by nuclear safety scientists, China could start to rival Western dominance by 2025 through safety improvements, including a new national laboratory on safety analysis.
By 2035, China aims to match Western nations in a range of areas including international standard drafting, industrial software development and manufacture of equipment, with a "radical reduction on cost".
And by 2050, the road map describes China leading the setting of new industry standards for global nuclear power and taking "a bigger share in the international market".
The increase in radioactivity in Taishan was caused by leaking fuel rods known as "leakers".
They are still used by many nuclear power plants globally, but the US had by 2013 eradicated them from more than 90 per cent of its reactors, according to the Institute of Nuclear Power Operations, an industrial association based in Atlanta. The US has nearly 100 commercial reactors in operation, about twice as many as in China.
The Taishan radioactivity was viewed in some quarters as an environmental threat that the Chinese government had tried to cover up.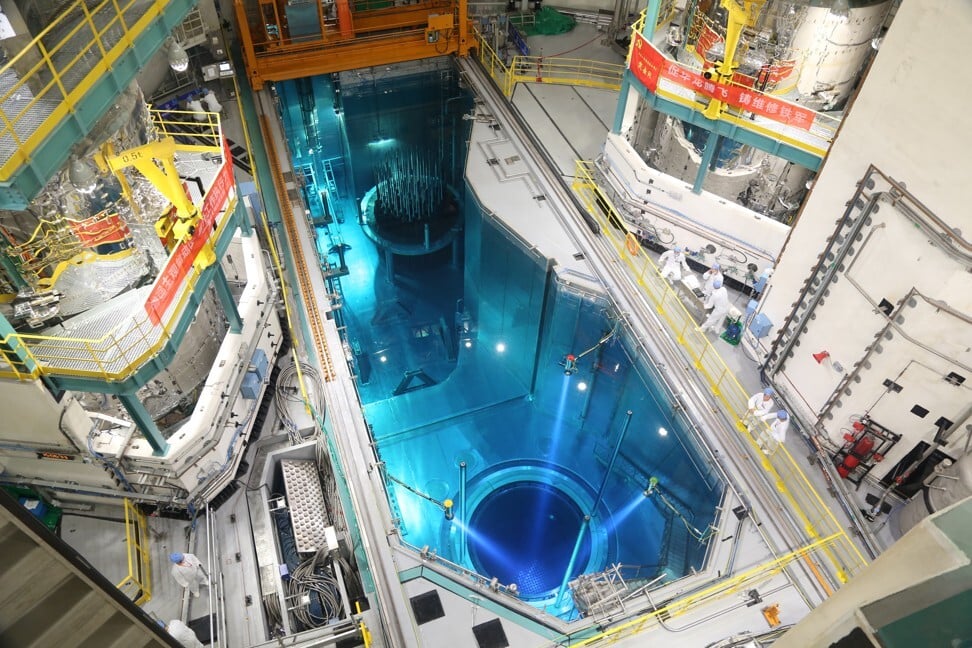 China's National Nuclear Safety Administration had posted the event on its website on April 7, but the scientists who produced the road map admitted that the country's nuclear safety was not yet up to the standards in the West, even if its nuclear reactors had no safety incidents in the past three decades.
Safety improvements require cutting-edge technology such as computer programs simulating the operation of a reactor, and materials to make critical components. The Chinese nuclear industry is behind in both software and hardware, according to the report.
Chinese nuclear power companies have produced numerous software products for nuclear plant design, operation and safety evaluation, but did so in isolation, and their reliability and modelling of serious accidents had room for improvement, said senior nuclear safety scientist Huang Hongwen in the report commissioned by the CAE.
China has also been dependent on Western suppliers of some hardware components critical to safe operation of nuclear plants, according to the report.
"Some of our high-precision nuclear safety equipment is still in the hands of others," Huang wrote.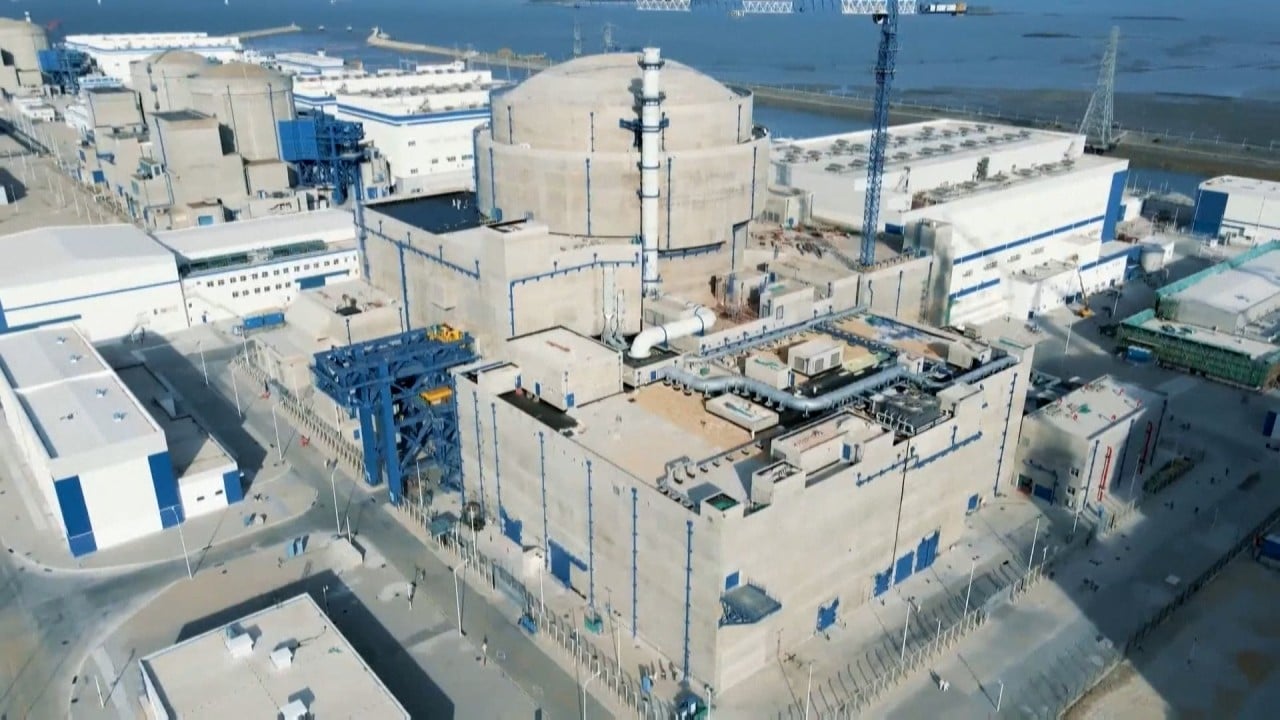 01:47
China's first Hualong One nuclear reactor begins commercial operations
China's first Hualong One nuclear reactor begins commercial operations
The US government imposed a sanction – which remains in place – on the Chinese nuclear power industry in 2019, banning the sale of any nuclear-related technology or goods to China except in the event of an immediate environmental threat such as radioactive leakage. The US government said it was investigating the Taishan event.
In March, China set up a national committee of experts to draft and implement nuclear safety standards, whereas previously several state-owned nuclear power companies had vied to lead that process, with vested interests involved. According to the Chinese government, the committee will have "national security as top priority".
Huang said in the report that small nuclear reactors would be among the first up to speed, and follow one of the world's leading safety standards by 2025. Small reactors generate up to a fifth of the energy of a typical reactor, but cost less and can be located in more places.
However, Wang Junhao, president of Zhejiang University of Finance and Economics, wrote in the journal Economic Theory and Business Management in April that the penalties for safety lapses were too light to act as a deterrent.
"When a hidden safety hazard was discovered by regulatory inspections, the financial loss was too small," Wang said. "There must be greater punishments."
This article appeared in the South China Morning Post print edition as: China to boost safety in nuclear industrysafety queried over Taishan, but it has ambitious plans