Tibet
Get more with myNEWS
A personalised news feed of stories that matter to you
Learn more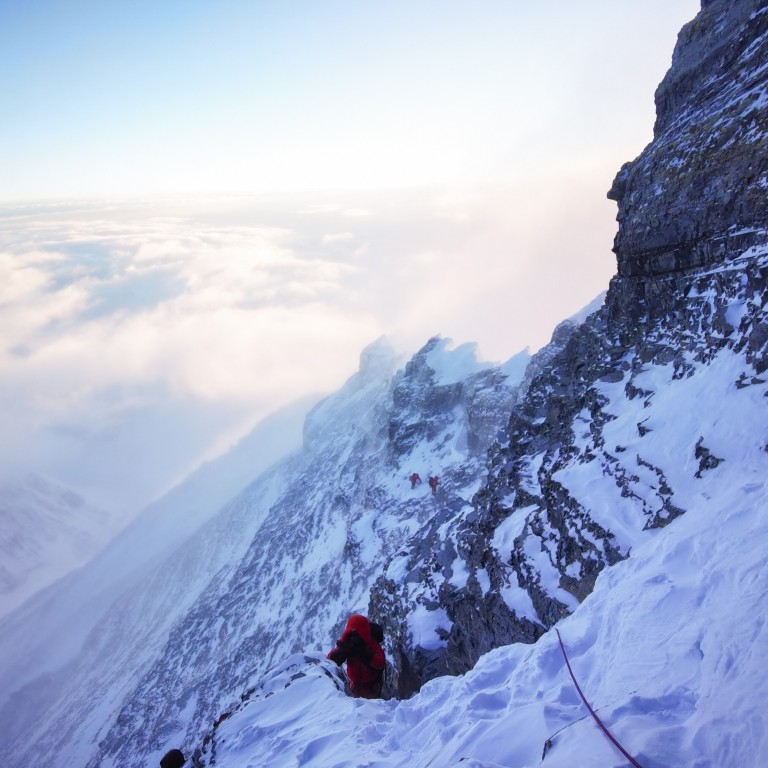 China-Nepal rail link may go through protected Himalayan park
Engineers deliver their expert recommendation and say there may be no other way, but tunnel would be underground
If approved, the route would include sensitive habitat and environmentalists fear damage
There may be no choice but to put part of the much-anticipated
railway
between China and
Nepal
through the main protected area of the Himalayan mountains, according to a senior engineer involved in the project.
The US$8 billion railway would be likely to boost the economy of Nepal – the second poorest country in Asia, after
North Korea
– but Chinese law forbids large-scale construction activities in an environmental protection zone.
Six routes for the railway have been proposed over the 1,000-km border between the two countries, with Chinese experts divided on which one to choose. The main debate focused on the core protection zone of Mount Qomolangma National Park, home to Everest, the highest mountain in the world.
A consensus has been reached, according to a paper published in domestic journal Railway Standard Design last Wednesday, which said the railway would cross the range through a 30km (18.6 miles) tunnel.
Liang Dong, a lead engineer with the China Railway First Survey and Design Institute Group in Xian, Shaanxi province, said in the paper that more than a third of the tunnel would be inside the national park's core protection zone, but would be entirely underground.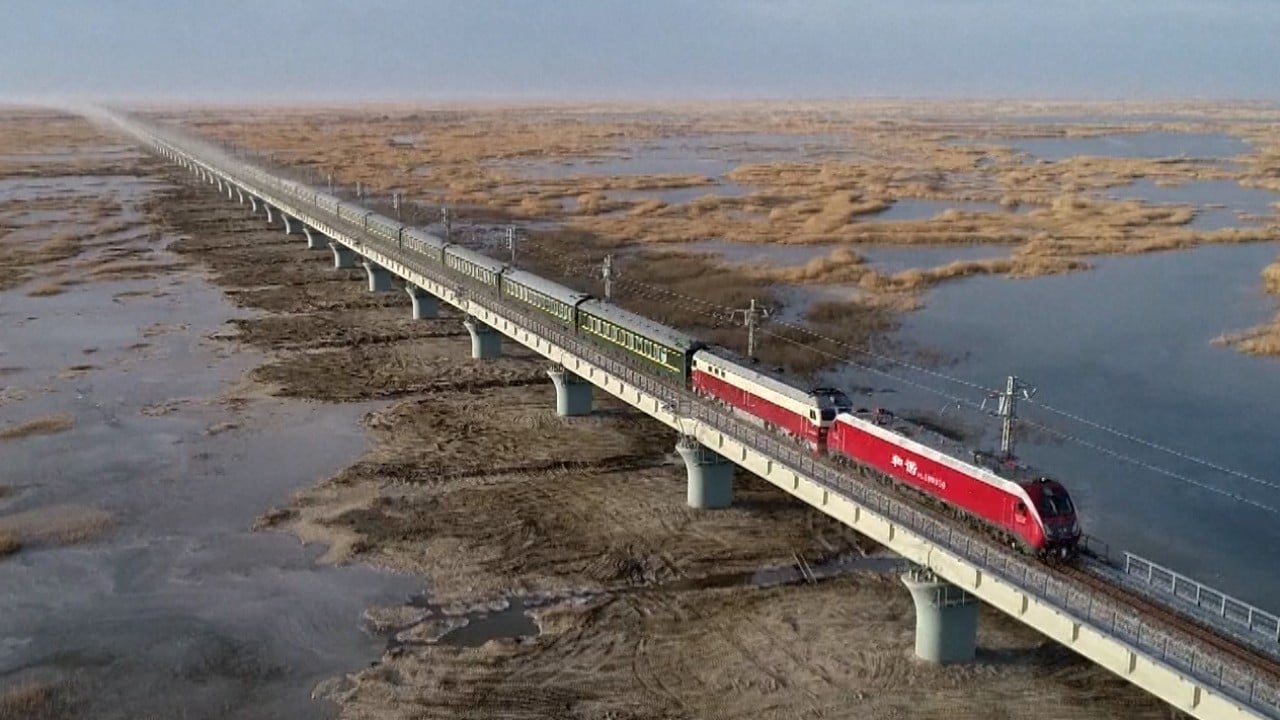 01:28
China builds over 4,000km of railway in 2020
China builds over 4,000km of railway in 2020
The Himalaya Tunnel, all on the Chinese side, would be the first through the Himalayan range and connect Rikaze in Tibet with the Nepalese capital Kathmandu, via the border town of Gyirong. The route would be 513km long (318.7 miles) and require an estimated investment of 53.6 billion yuan (US$8.27 billion), according to Liang.
The proposal will be submitted to the Chinese and Nepalese governments as the experts' final recommendation with a "sufficient, firm stance against challenges," Liang said in the paper.
The rail project has been opposed by India, which remains Nepal's dominant trading partner, although its trade with China has increased rapidly in recent years. India-Nepal trade exceeded US$8 billion in 2019, while Nepal and China's trade just reached US$20 million in the same period, despite a five-fold increase from a year before.
Nepal is also a strategic buffer zone between China and India, two nuclear-armed giants whose border disputes have turned heated, and sometimes fatal.
While India's influence on Nepal remains strong, Kathmandu has shown an increasing interest in working with China on a range of issues from geopolitical affairs to economic development.
With per capital GDP only about a tenth of the world average, Nepal has struggled with many social issues, including child labour, illiteracy and infectious diseases.
The mountainous country has rich resources – such as hydropower and a range of products from carpets, and textiles to tea – but its trading opportunities are limited by its lack of access to the outside world.
Beijing and Kathmandu signed a treaty in 2016 to build a railway between the two countries as part of an infrastructure construction blueprint under China's Belt and Road Initiative. In 2019, the Nepalese authorities officially abandoned the Indian narrow railway standard and adopted China's broad gauge system.
The Nepalese embassy in Beijing did not immediately respond to a request for comment on the proposed route.
Acccording to Liang, each route had its pros and cons, and some proposals were rejected early in the evaluation process. Those which were too costly or difficult to engineer received little support, he said.
Some of the rejected routes bypassed the national park entirely, but doubled or even tripled the length of the railway. Others cut the distance to a minimum but required a long, steep tunnel that even the most powerful electric train would have difficulty using safely.
Liang said there was only one other real contender, which proposed a route via the old border town of Zhangmu. This proposal was equivalent to the preferred route in terms of length and avoided the core protected area.
While some experts favoured this proposal because of its smaller environmental impact, it was rejected because of its less stable geological conditions and other disadvantages.
Zhangmu was severely damaged by an 8.1-magnitude earthquake in Nepal in 2015 and there are many faults in the area created by large earthquakes in recent history. Numerous ice dam lakes would also pose a threat, due to increasing melt water caused by
global warming
.
Liang said the Gyirong route's advantages would allow the rail line to operate more safely and last for longer, among other considerations.
If approval is granted, construction of the Himalaya Tunnel will be challenging.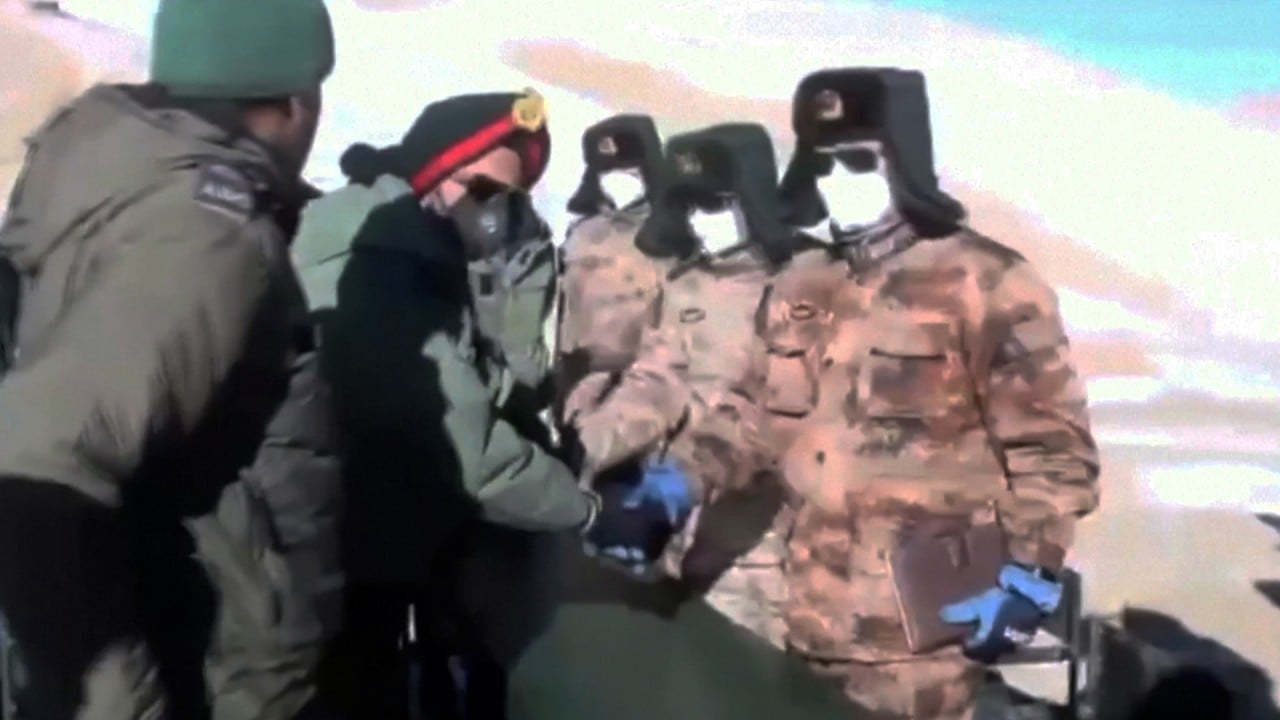 02:07
China reveals details of 2020 border clash with Indian troops after both sides complete pullback
China reveals details of 2020 border clash with Indian troops after both sides complete pullback
Kang Xuan, Liang's colleague and an engineer evaluating the environmental impact of the project, said in a paper published in Railway Engineering last year that tunnel construction would violate the law if it caused visible damage to the protected zone, especially in the core area.
While the most sensitive section would be only 13km (8 miles), there are many rare plants and animals, including long-tailed langurs and snow leopards, in the area.
According to Kang's estimate, it could take more than 70km (43 miles) to transport cement, steel and other construction materials from mixing plants outside the protection zone to the tunnelling site. There would also be nowhere within the national park to dump debris.
"Environmental impact must be evaluated thoroughly and effective ways must be found to prevent possible damage caused by construction activities," he said in the paper.
A researcher with the school of ecology and nature conservation of Beijing Forestry University said a tunnel could cause long-lasting impacts on the natural habitat. These include a potential change in the natural groundwater distribution network.
"Some springs or creeks may disappear forever," said the researcher, who asked not to be named due to the sensitivity of the issue.
"Sometimes a small disturbance underground can cause a significant impact to the surface environment. The higher the mountain, the higher the risk."