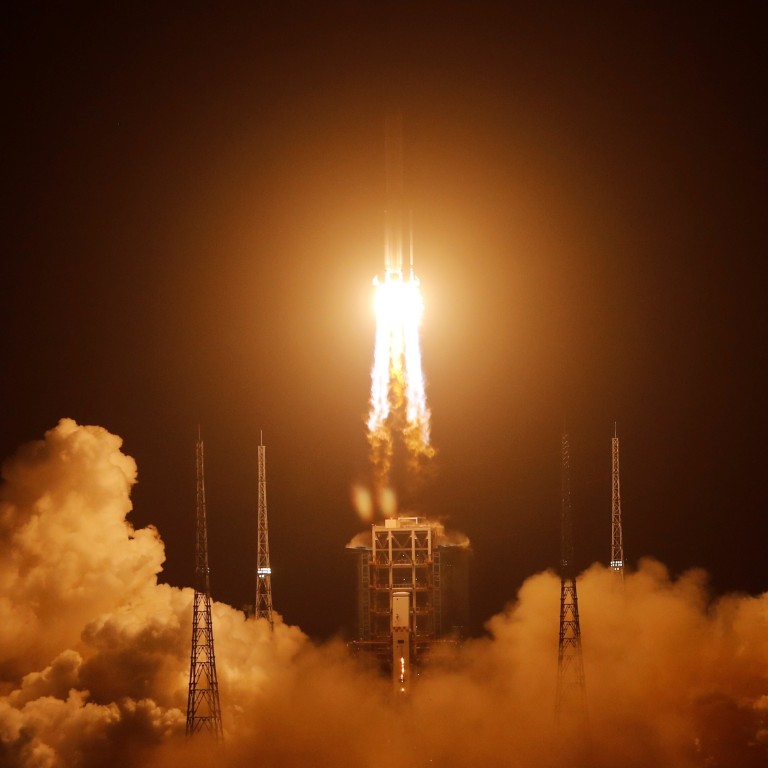 In space, China's focus still on defence, says Shenzhou veteran
In 2007, China used a kinetic kill vehicle to destroy one of its weather satellites, drawing criticism from the US
Space expert visiting Hong Kong says China's lunar programme is open to cooperation with other nations
China has continued to conduct experiments to strengthen its defences in space since its first anti-satellite missile tests in 2007, according to a veteran Chinese space scientist.
"We have several hundred satellites, space-probe vehicles, and now we also have the space station and astronauts," Qi said during a lecture at Hong Kong Polytechnic University this week. He is one of the six Chinese space engineers and designers on a
four-day visit to Hong Kong
.
"[China's] sovereignty is inviolable. [We] must have the ability to defend it … While we kept a low profile in 2007 when we shot down one of our dysfunctional weather satellites by missile, the Americans have made a lot of noise about it.
"We have continued our experiments since 2007. This is what any country should do in safeguarding sovereignty [in space]," he said without giving further details.
On January 11, 2007, China used a kinetic kill vehicle launched with a multistage solid-fuel missile from the Xichang Satellite Launch Centre to destroy one of its weather satellites at an altitude of 865km (537 miles) above Earth. The Chinese foreign ministry said it had formally notified the US, Japan and other countries about the strike in advance.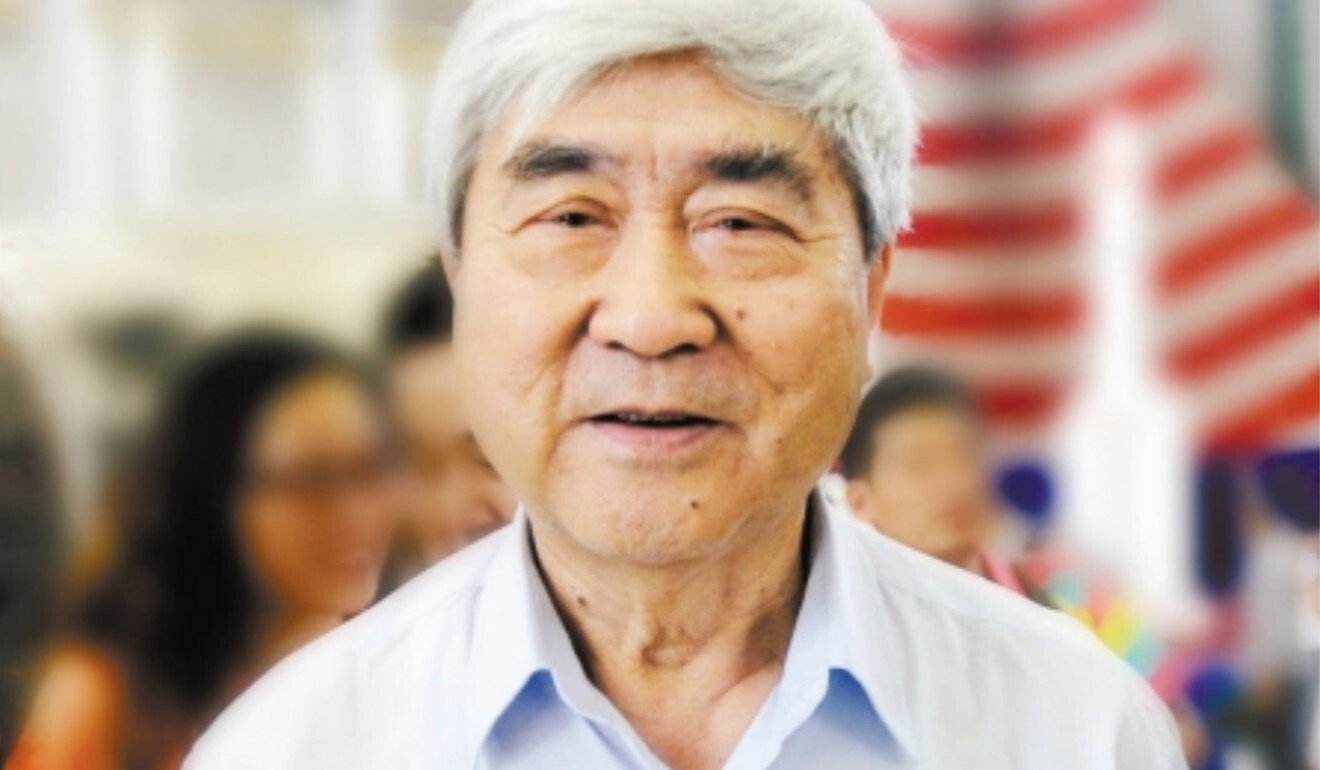 Qi stressed that China, in the development of its space abilities – such as its satellites, manned space programme and deep space exploration – was not engaged in a space race like that between the US and the former Soviet Union in the 1970s.
"We are not in a race with anyone. We carry out our space programmes in accordance with our own needs and capability," he said.
He said China's space programme had three objectives in the next three decades: to send astronauts to the moon and to build a lunar space station; the Mars mission, including the collection of soil samples from the red planet; and the study of Saturn and asteroids.
"As we celebrate the centenary of the Communist Party, we have to become a technological power in the world," he said.
During a lecture at the University of Hong Kong, another member of the delegation, Hu Hao, said the lunar base would be largely automated and controlled remotely, requiring periodic maintenance by Chinese astronauts.
"The environment on the moon is not hospitable. Its harsh conditions make putting a permanent team there not cost efficient," Hu said.
According to Hu, China is expected to launch its next robotic lunar lander in 2024. There are plans for a
Chang'e 6 mission
to collect more samples from the far side of the moon. Meanwhile, the Chang'e 7 and 8 missions are likely to explore areas near the lunar south pole, again on the far side.
Hu said the
Chang'e 5
probe brought home 1.731kg (3.8 pounds) of moon rock and dust samples to Earth, slightly falling short of the 2kg target because the probe hit rock before reaching a target depth.
"We had hoped to collect 1.5kg from the surface and another 0.5kg by drilling 2 metres into the surface. But we could only drill 1.5 metres," he said.
"So, while we filled the storage can, we only brought home 1,731 grams."
But he was satisfied with the result because "collecting samples from the moon involved a lot of uncertainties … It signalled a breakthrough in China's space technology".
Hu said China and Russia had agreed to collaborate on the
research facility on the moon
, and China remained open to other countries wanting to join the project.
"We had a few rounds of talks with the Russians since the Russians approached us to discuss collaboration on the moon. China-Russia collaboration moved quickly because we already have had a long history and many Chinese and Russian scientists know each other very well."
"But we still hope that all the interested parties will work with us. We do not have a rule about who can or cannot join us," he said.
He added that "in the case of the US, it is them who did not want to work with us in space, not vice versa", referring to a legislative amendment passed by the US Congress in 2011, forbidding Nasa from engaging in direct and bilateral cooperation with China.
This article appeared in the South China Morning Post print edition as: Beijing's space defence ability 'should match growing presence in orbit'