Energy
Get more with myNEWS
A personalised news feed of stories that matter to you
Learn more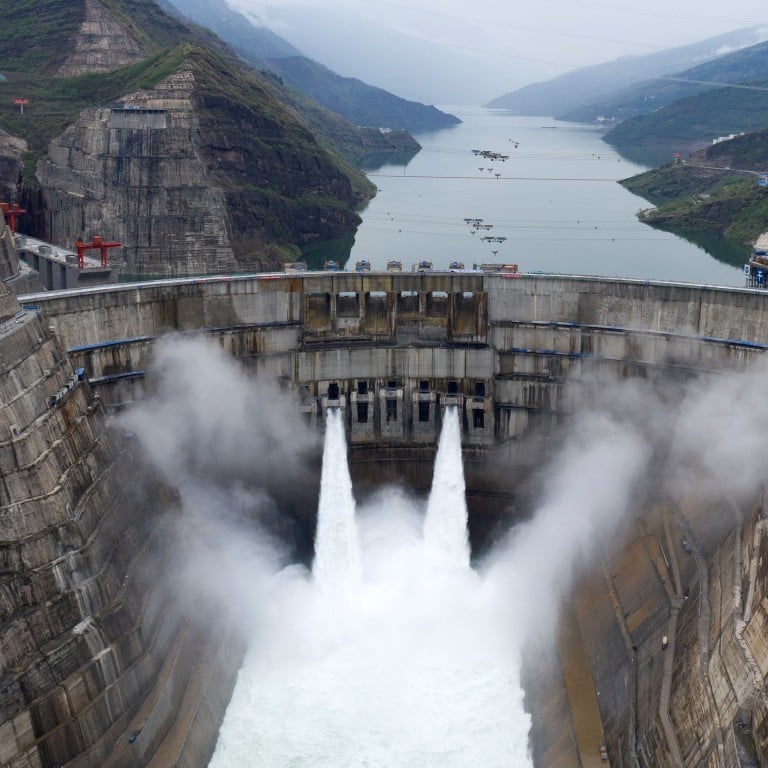 China turns on world's first giant hydropower turbines
Two of the huge Baihetan station's 16 one-gigawatt generators have started full operation after a three-day trial
President Xi Jinping says the achievement is a breakthrough for the country's high-end equipment manufacturing
Two of the world's first one-gigawatt turbines started full power generation on Monday at the giant
Baihetan
hydropower station in southwest China.
According to state broadcaster CCTV, Baihetan began generating electricity after a three-day trial. When completed it will house 16 generators providing a total capacity of 16 gigawatts.
Baihetan, on the border between Yunnan and Sichuan provinces, will be the second largest hydropower station in the world – after the Three Gorges Dam – when all generators are up and running in July next year. The 220 billion yuan (US$34 billion) project is being built by the China Three Gorges Corporation.
01:21
Critics query green credentials of world's second-largest hydroelectric dam after speedy build
Critics query green credentials of world's second-largest hydroelectric dam after speedy build
It will be able to produce more than 62 terawatt-hours of electricity a year and help to reduce carbon dioxide emissions by 52 million tonnes when it is in full operation, according to CCTV. Power generated by Baihetan will be sent to affluent provinces in the Yangtze River Delta, including Jiangsu and Zhejiang.
President Xi Jinping sent his congratulations on Monday, soon after the generators were in full operation. "Baihetan hydropower station … is the world's biggest and technically more difficult hydropower project that is now under construction," he said, according to CCTV.
"It represents a major breakthrough in China's high-end equipment manufacturing with its one-gigawatt generating units, which are the world's first."
The hydropower project is also the world's largest arch dam, built in four years despite engineering challenges that included a fragile geology, remote location and the need for extensive excavation work. About 100,000 residents were relocated to make way for the project.
Baihetan is one of a cascade of four dams on the lower reaches of the Jinsha River, which is the upstream section of the Yangtze. Together, the four dams will generate twice as much electricity as the Three Gorges Dam.
The other three dams are all now in full operation – the most recent was Wudongde, a 10.2-gigawatt dam that began operating less than two weeks ago.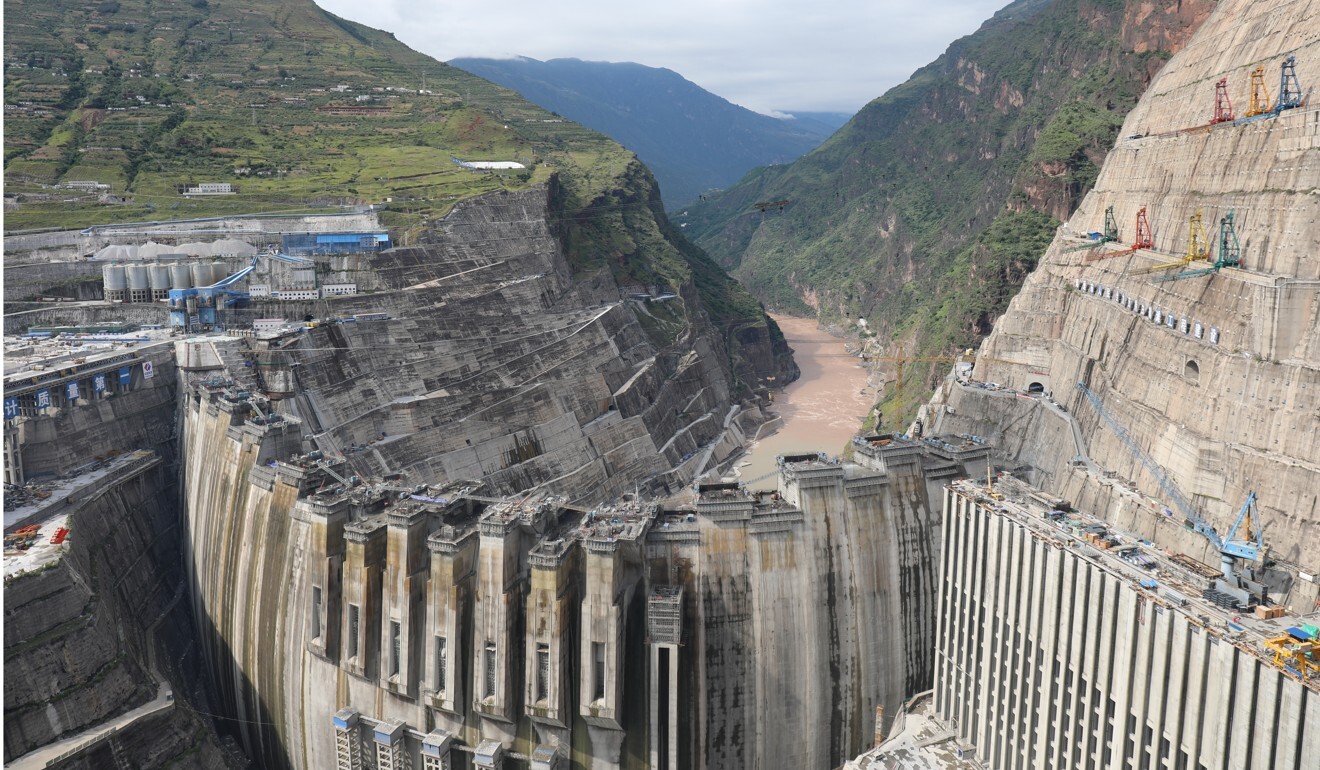 Hydropower is seen as an effective way to help China reach its target of becoming
carbon neutral before 2060
. The country's hydropower installed capacity had reached 370 gigawatts by the end of last year – about 17 per cent of the total capacity.
Beijing has pledged to speed up work on hydropower projects in the country's southwest and in the Yarlung Tsangpo valley in southern Tibet under its five-year economic and social development plan to 2025.
Sichuan province has the biggest hydropower installed capacity in China, with more being built. It aims to complete 10 new projects by 2025 and has begun building another seven.
In neighbouring Yunnan, two hydropower dams are planned for the upper section of the Jinsha River and one dam is to be built on the Lancang, the upper reaches of the Mekong.
But an energy expert said hydropower capacity would be limited compared to other renewables like solar and wind.
"China's hydropower development still has some potential but it is limited compared to other renewable energies," said Yang Fuqiang, a research fellow with Peking University's Institute of Energy.
"China currently has over 350GW of hydropower capacity and the maximum limit is another 100GW, and the construction will be mainly located in the upper stream of the Jinsha and the Lancang," he said, adding that projects in the Yarlung Tsangpo valley were technically feasible but challenging because of the treacherous terrain and remote location.
"If we want to reach the carbon-neutral target, the higher potential will be from solar, wind and geothermal power," he said.
This article appeared in the South China Morning Post print edition as: World first as huge hydropower turbines start turning