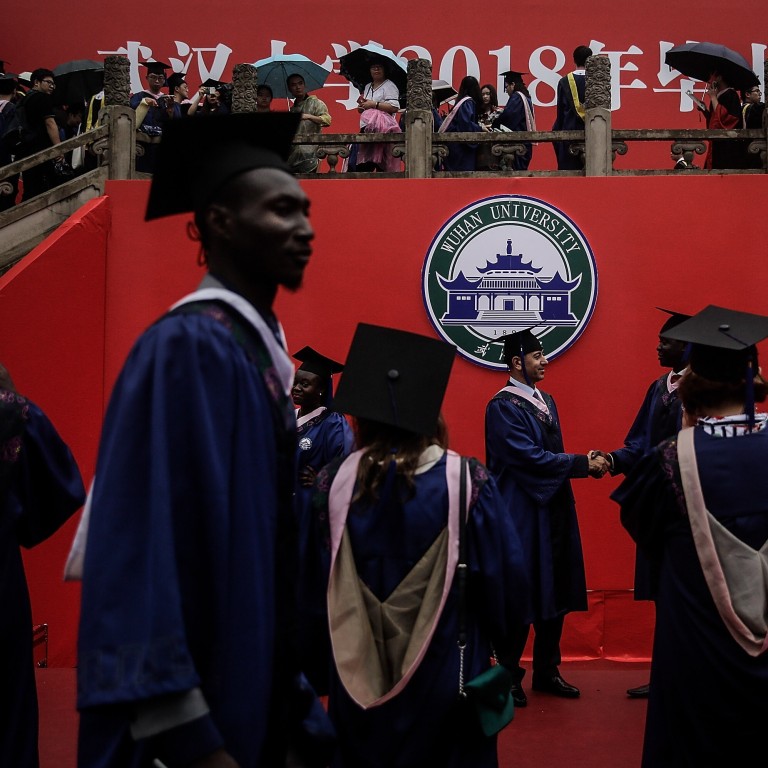 Foreign students wait for green light to return to China with growing concern
Tens of thousands of foreigners have been waiting to resume their studies for more than a year
Business travel is now allowed but despite Beijing's insistence that students are 'forever friends' there has been little official response
Foreign students studying in China have been unable to return to the country since
the coronavirus pandemic
began, but their growing frustrations have largely been met with silence.
Medical students, in particular, have struggled with learning online and need to attend classes in person before they can graduate.
Last August, China restarted visa applications for South Korean students, who make up the largest proportion of the country's foreign student population at 10 per cent.
But most of China's half a million international students come from developing countries, including India and Pakistan and many African nations, and they have yet to receive any notice about whether they can return, although they can continue their studies online.
In February, thousands of Indian medical students organised a social media campaign using the hashtag #TakeUsBackToChina. The hashtag has gained renewed traction as a new semester approaches and still no plans have been announced.
Shifa, a second-year medical student from India studying at Jiangsu University in eastern China, has been waiting for over a year with no indication of when she can return.
"I'm not angry, but I'm rather sad because [China] always says they give importance to students and they are making a plan for students to come back. Actually, it's been 16 months and still there's no plan from their side, so it makes me sad," she said.
Abhishikth Jose, a third-year student at Guangxi Traditional Chinese Medical University in southwestern China, said he was worried that he had spent a third of his medical studies – which "involve a connection among humans" – online.
He was also worried that people were making jokes about whether he would be properly qualified because of his remote studies.
"These sorts of comments may be made as a joke but still it does weigh heavy on a student stuck at home just because a country deemed students to be a 'threat to the safety of its people' whereas businessmen and people of other professions aren't. Aren't those double standards?" he asked.
Pakistani students, who make up the third largest group of foreign students in China, are also suffering.
Waseem Iqbal, a third-year PhD student from Pakistan studying at the Chinese Academy of Sciences in Beijing, left China in December 2019, and has since been unable to find a job or withdraw money because all his documents are still at his university.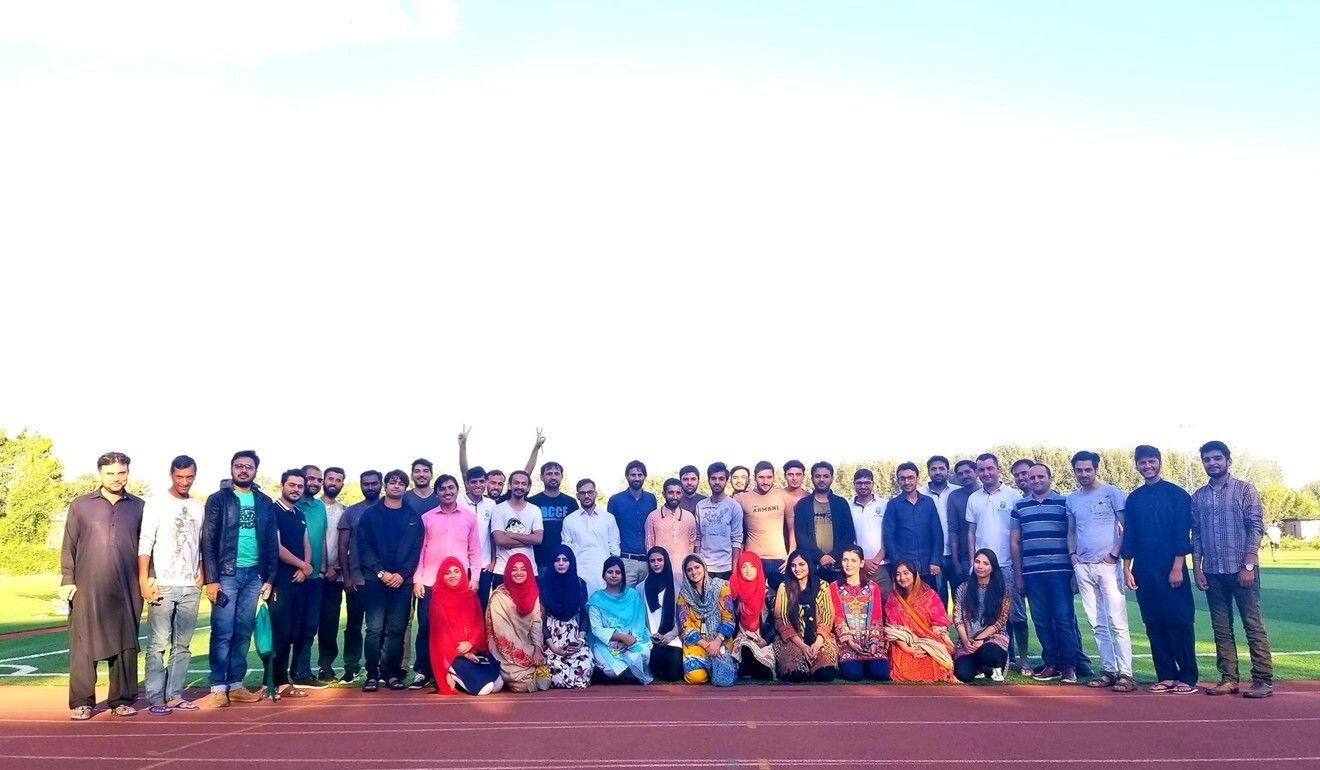 "I need to take care of [my parents], buy medicine. I worry that, God forbid, if something happens, I have nothing," he said.
China has maintained a zero-tolerance approach to Covid-19, using mass-testing, contact tracing and lockdowns whenever outbreaks occur.
Travellers to China must receive a health code clearance from their local embassies and download a WeChat app to submit their recent travel history and health status.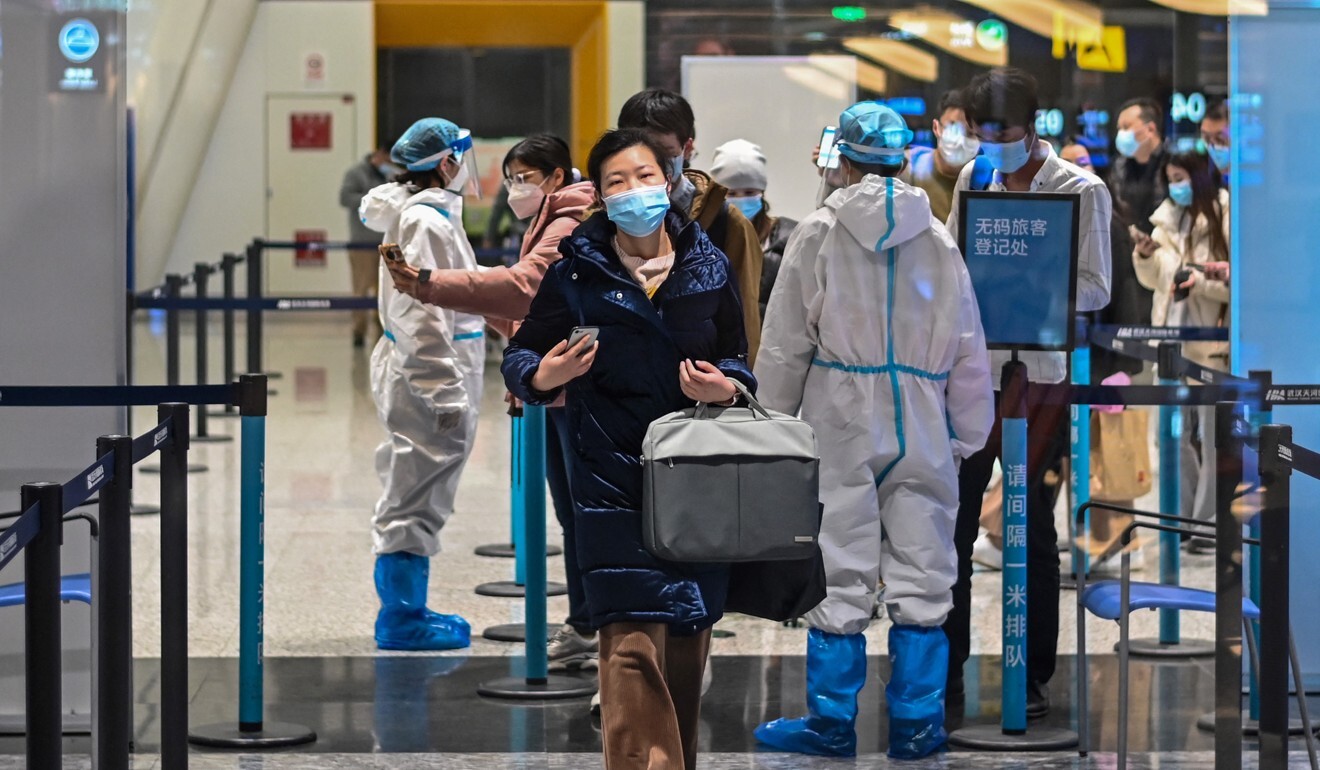 Foreign airlines are limited to one flight to China per week.
Universities in China typically follow a two-semester academic calendar, with the spring semester ending in July and the autumn semester beginning in September.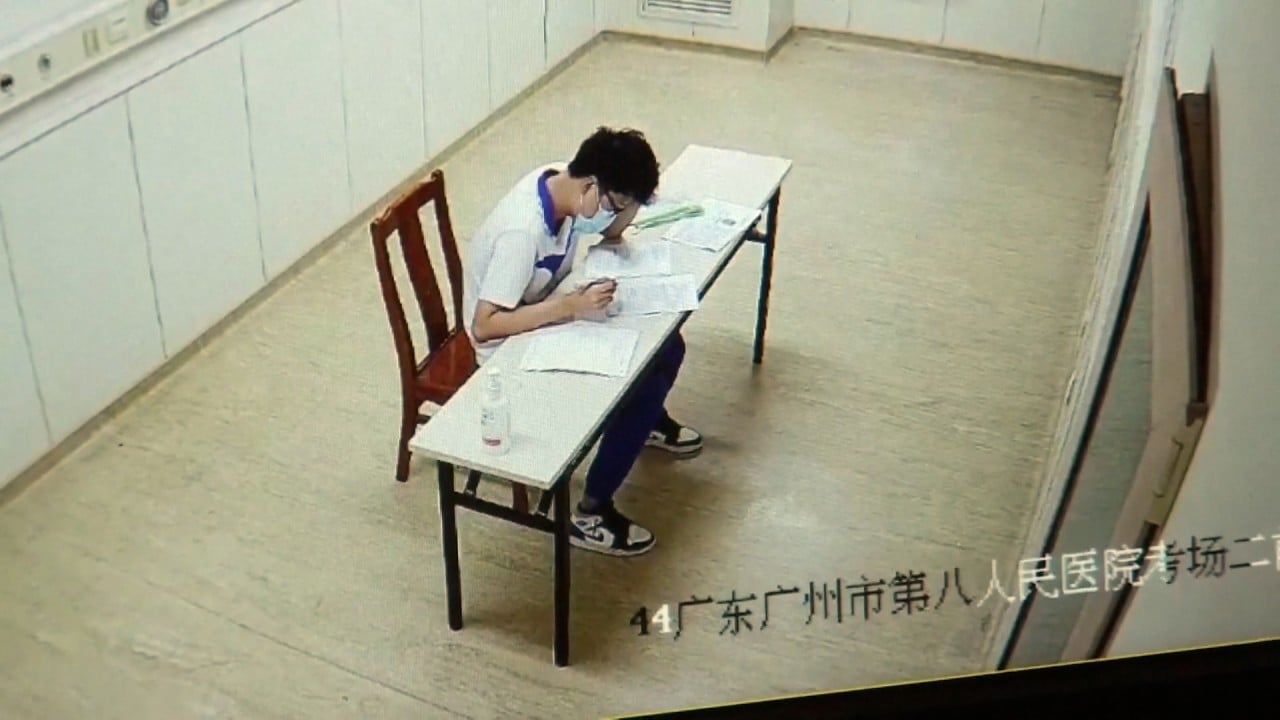 01:18
Chinese students with Covid-19 take university entrance exam in hospital isolation ward
Chinese students with Covid-19 take university entrance exam in hospital isolation ward
Many foreign students say they have been fully vaccinated with one of the two Chinese-made
Covid-19 vaccines
– Sinovac and Sinopharm – and question why China is not trusting the efficacy of its own vaccines enough to allow them to return. Only 5 per cent of Pakistan's population has received at least one vaccine dose, however, compared with about 20 per cent of India's.
Several Chinese embassies – including those in India, Pakistan, and the United States – have eased entry restrictions for foreigners on work, emergency humanitarian or family-related reasons if they are inoculated with Chinese-made vaccines or those from Pfizer-BioNTech, Moderna or Johnson and Johnson. There is, however, no mention of foreigners being allowed to return to study.
In April, foreign ministry spokesman Zhao Lijian said that China was continuing to study "in a coordinated manner" whether international students could return, adding that the government "always attaches great importance to foreign students who want to come to China".
Requests to the foreign ministry last week for further comment were not answered.
According to a representative from Jiangsu University's administration office, even if universities want their international students to return, they must wait for the government to announce a change in policy.
M Ahjum Ahmed, a third-year student from India studying at Hubei University of Chinese Medicine in central China, said: "I totally respect [the government's] mindset, but there are some areas where we should have some dialogue. I don't think the embassies are interested in having that dialogue with students."
He said his overall view of China remained positive, but he was concerned that the silence towards international students might harm China's image internationally.
The
2022 Winter Olympics
has also served as a point of contention, with concerns arising over the Chinese government's decision to promote an international sporting event while ignoring international students.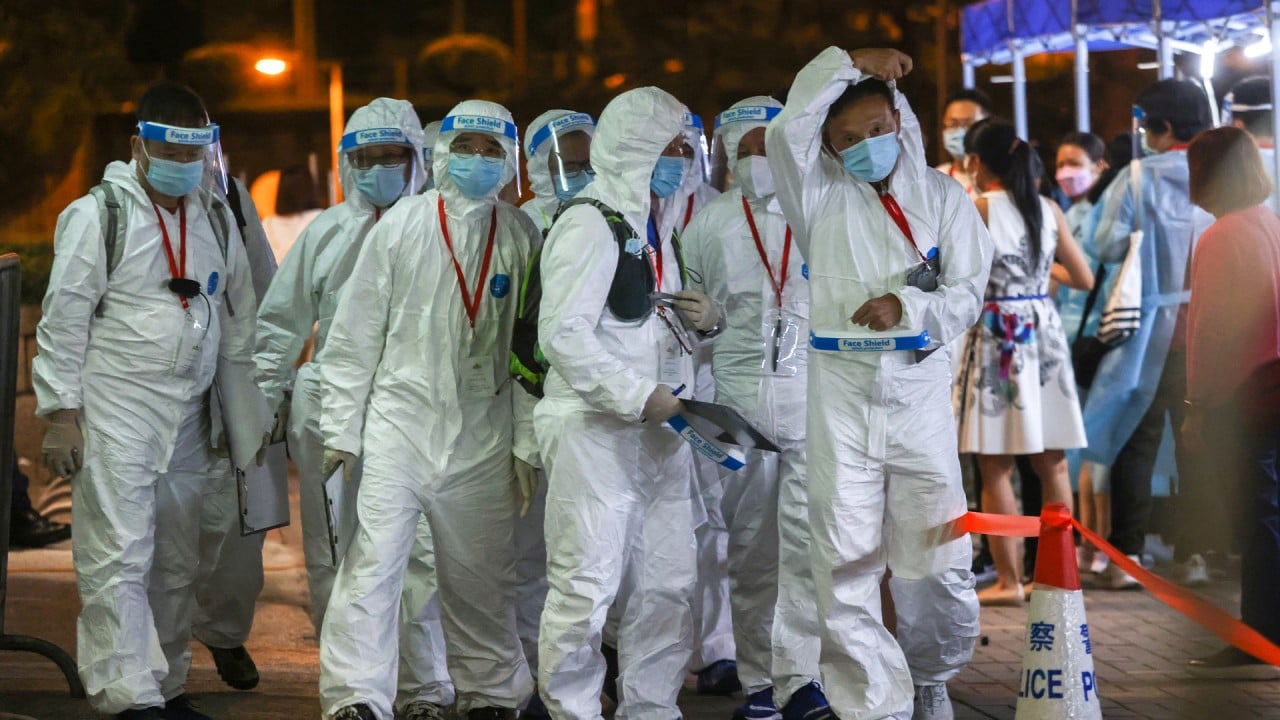 07:07
The global spread of the highly contagious Delta variant of Covid-19
The global spread of the highly contagious Delta variant of Covid-19
"China is promoting an international event while ignoring international students," Ahmed said, while Jose said: "Now they are going to conduct the Winter Olympics, if that too cannot bring back international students it would show that they don't give a rat's a** about international students."
Last Wednesday, the China International Student Union – an organisation campaigning for the return of foreign students to China – wrote an open letter to Chinese President Xi Jinping saying foreign students were in "grave desperation". The union drew upon comments Xi made in 2010, when he referred to foreign students as "forever, a friend of China".
"Today these forever friends of China are in a precarious situation that only China can remedy. Our education is on the line, our future is at stake," the letter read.
The US has already resumed visa processing for Chinese and Indian international students looking to study in America later this year.
Guillermo López, a student from Spain who had planned to study in China but has put his studies on hold, explained that although his view of Chinese people had not changed, his view of the country had been negatively affected.
"I thought it was a modern country who was opening to the world, a strong country able to do anything, but this has kind of proven the opposite," López said.
Ahmed explained that students like him had "no chance, no privilege, or opportunity" to change their study plans and could only wait for the borders to reopen.
Despite the barriers to their arrival, foreign students remain adamant about returning.
"We are ready to vaccinate, do PCR tests, and quarantine so we can graduate and move on," said Hannah Falah, a fourth-year architecture student from Morocco studying at Ningbo University.
This article appeared in the South China Morning Post print edition as: Frustration mounts for locked-out foreign students