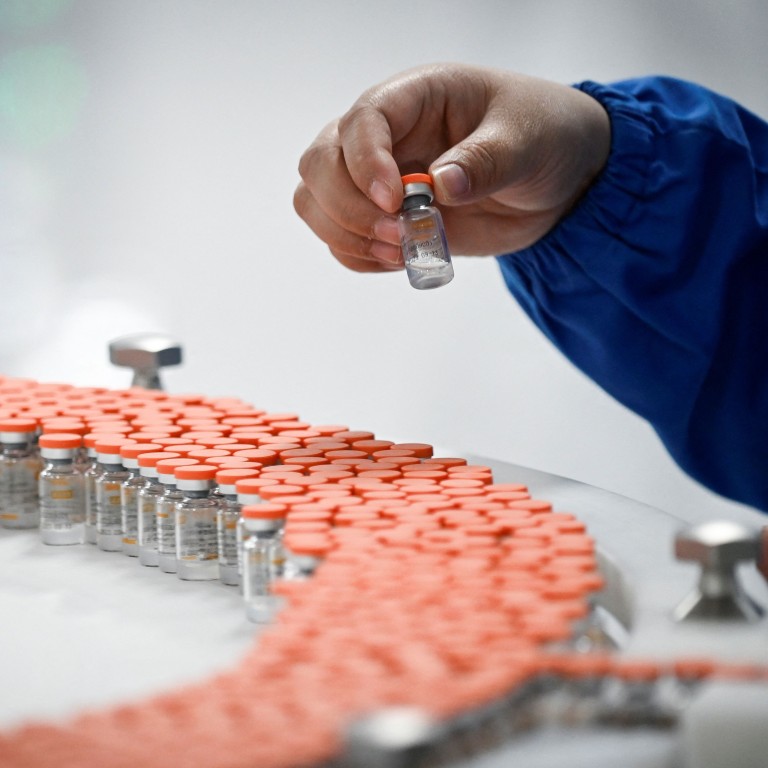 Coronavirus: Sinovac is world's most used vaccine, but how good is its Delta protection?
Chinese-made shots have prevented much hospitalisation and death, but experts want to know more on effectiveness against variant
Demands for further research in Indonesia where deaths are rising, including among health care workers
An independent group there tracking virus data has discovered that more than 130 health care workers have died of Covid-19 since June, with 58 of those deaths having occurred this month.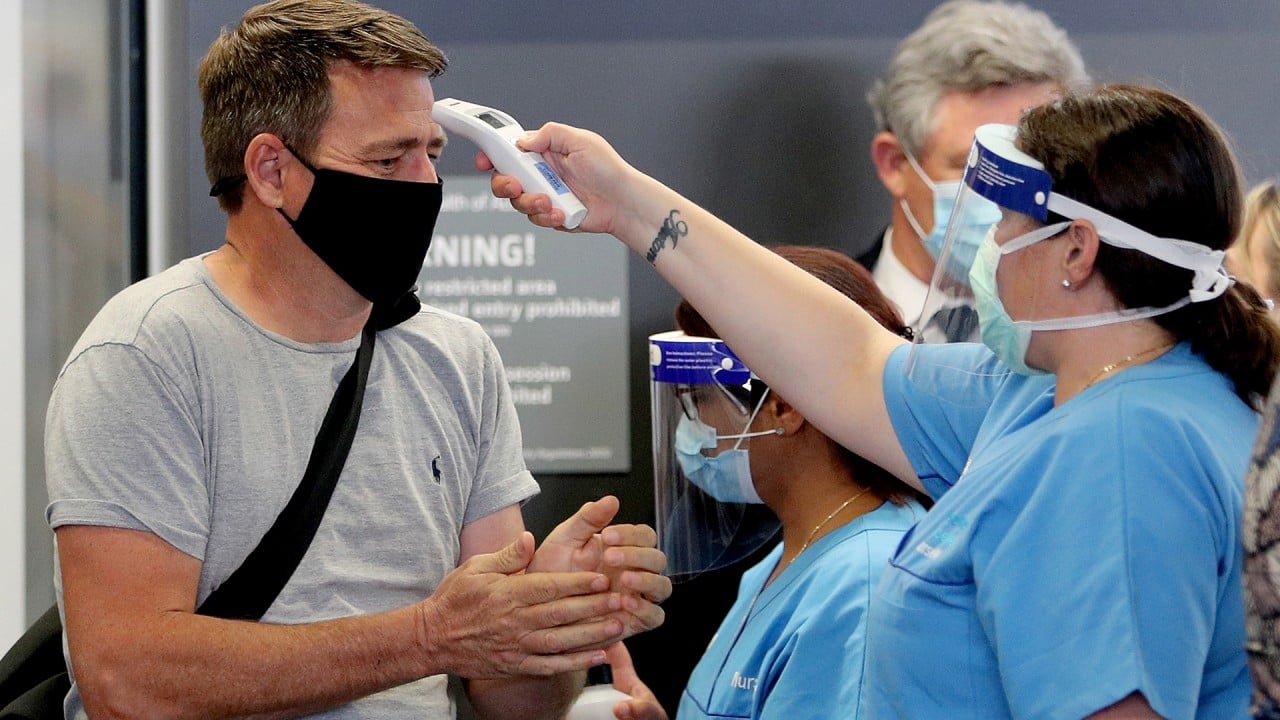 05:33
Covid-19 Delta variant: how infectious it is and how it may 'shift thinking' on countries reopening
Covid-19 Delta variant: how infectious it is and how it may 'shift thinking' on countries reopening
The group, LaporCovid-19, whose data comes from professional medical associations and community sources, did not have a breakdown of how many of these were fully vaccinated.
But around 95 per cent of the nation's health care workers have been vaccinated, according to the Indonesian Hospitals Association, as cited by Reuters. Overall, the national vaccination rate is only 5 per cent, according to the Our World in Data organisation.
"We still see many [health care workers] survive and have mild symptoms. It gives us confidence that to a certain degree Sinovac has effectiveness against the new variant, that is why we recommend people have it," said Dicky Budiman, an Indonesian epidemiologist at Griffith University in Australia who collaborates with LaporCovid-19.
He said various factors including a lack of proper protective gear and the overall situation in Indonesia – it has reported over 25,000 new daily cases in recent days – created a high-risk situation for health professionals.
But the issue of deaths among health care workers could also be linked to waning vaccine protection over time and reduced effectiveness against the delta variant.
"We cannot accept [deaths among vaccinated health care workers] as high as we see now," he said, noting he supported booster shots for health care workers and more research into how well the vaccine was protecting people. "We have to find the answer."
LaporCovid-19 co-founder Irma Hidayana said more verification of data was needed due to regional differences, but most deaths were in areas that also had high vaccination rates for health care workers.
On Wednesday, domestic media reported that the lead scientist on China's Sinovac vaccine trials in Indonesia had died of a suspected Covid-19 infection. Novilia Sjafri Bachtiar was said to be in her early 50s.
Sinovac has become a major global supplier of
Covid-19 vaccines
. It is not only a cornerstone of China's domestic programme but also makes deals with lower- and middle-income countries around the world who have scrambled for access as rich nations prioritised their own populations and a WHO plan for fair access floundered.
Sinovac's vaccine became the world's most produced vaccine at the end of May, according to Airfinity analysis, surpassing Pfizer/BioNTech.
Real-world effectiveness results from Chile, published in the New England Journal of Medicine on Wednesday, showed that the Sinovac vaccine was 65.9 per cent effective against Covid-19, 87.5 per cent effective at preventing hospitalisation and 86.3 per cent effective at preventing death.
But little data is available about how well the vaccine stands up against the Delta variant.
Feng Zijian, deputy director of the Chinese Centre for Disease Control and Prevention, told Chinese state media last month that antibodies triggered by "two" Chinese-made
Covid-19 vaccines
are less robust against the Delta variant compared with other strains but the shots still offer protection. He did not specify the two vaccines.
Experts say that with supply shortages it is critical to be able to find the best way to optimise the use of existing vaccines both against variants and to understand if protection is waning over time.
Jin Dong-yan, a professor at the University of Hong Kong's School of Biomedical Sciences, said it was important to study how well Sinovac works against the Delta variant.
"It is generally believed that for all vaccines protection will go down a bit," Jin said, pointing to data announced by Israeli health authorities this week. It showed the effectiveness of the Pfizer vaccine fell from over 90 per cent to 64 per cent.
The vaccine was still 93 per cent effective in preventing hospitalisations and serious illness from the coronavirus, the Israeli authorities said.
"Definitely [Sinovac's effectiveness] will go down, the question is by how much," said Jin, noting there was "much room to improve" the existing vaccine.
This could include testing the addition of a third shot to vaccine regimes for high-risk groups or looking at "mix and match" regimes, which combine two different kinds of vaccines, he said.
Sinovac head Yin Weidong told China Central Television last month that clinical trial volunteers who received a third Sinovac shot after three and six months saw a tenfold increase in antibodies after one week and further research was under way. The company did not respond to an emailed request for comment about the Indonesian cases.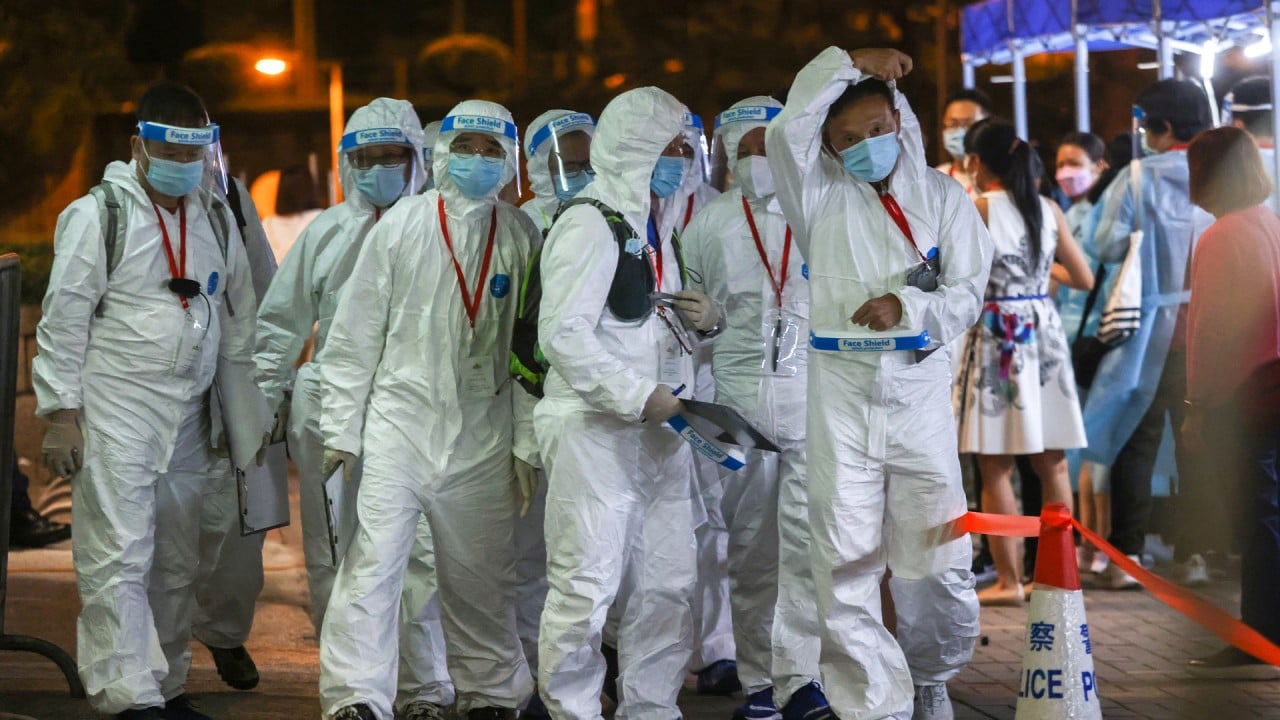 07:07
The global spread of the highly contagious Delta variant of Covid-19
The global spread of the highly contagious Delta variant of Covid-19
In Turkey, where Sinovac was the first vaccine rolled out and Pfizer/BioNTech is also in use, the authorities moved last month to offer a third dose to health care workers and those over 50.
Turkish researchers running a study of 1,053 health care workers found that three months after vaccination, 23 per cent of those who had received two Sinovac shots had neutralising antibody levels below what they said was an effective limit.
But it was not clear if that meant protection disappeared, according to Erhan Eser, a professor at Turkey's Manisa Celal Bayar University School of Medicine who was among those running the study.
He said the "most important figure" was that only 2.8 per cent of health care workers who were fully vaccinated fell ill and none were hospitalised 28 days to three months after the first dose. He said there was not yet any official data for after the three-month period.
"If the situation is smooth, we may not suggest [a booster dose]", but Turkey's situation was becoming more urgent due to the threat of the Delta variant, he said.
Other countries are also considering or preparing to roll out booster doses.
Last month Britain's Joint Committee on Vaccination and Immunisation recommended offering booster shots from September, starting with those most at risk from serious disease, including people aged over 70 and frontline health care workers.