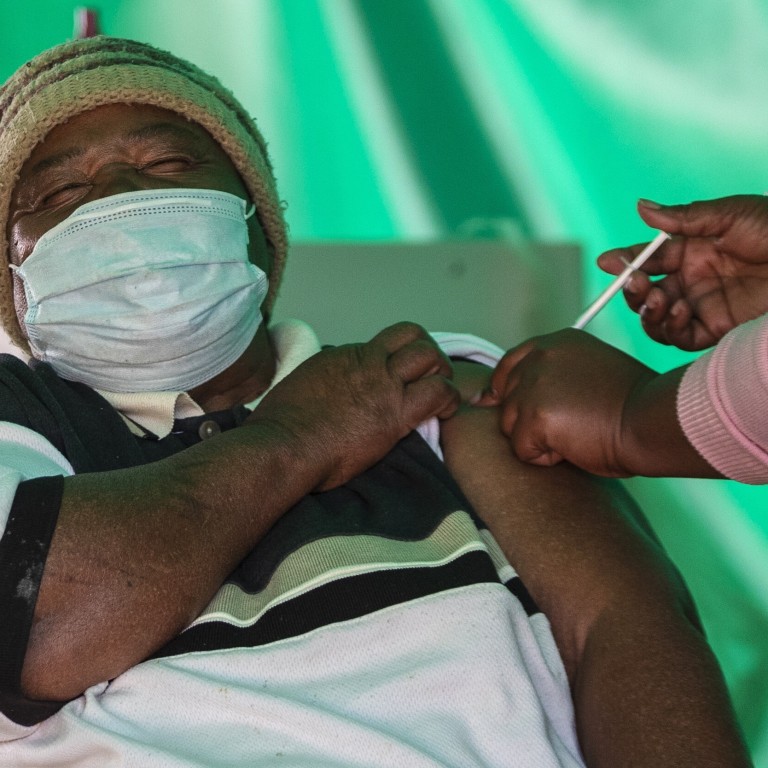 What does Africa need to make more coronavirus vaccines?
Facilities across the continent are producing doses under license from overseas pharmaceutical firms
So far output has involved 'filling and finishing' and been well short of local demand
A similar effort is under way at the other end of the continent, where South Africa's Aspen Pharmacare is producing
Johnson & Johnson's coronavirus shots
. The two companies signed an agreement in November and the first batch was produced in May.
Both operations are "fill and finish" production lines and part of drives to secure a sustainable and affordable supply of vaccines for a continent heavily dependent on help from global initiatives.
But with less than 2 per cent of Africa's population, or 16 million people, fully vaccinated, it will take much more effort to ensure the continent is inoculated against the disease.
"[It's] not enough. We need to have one [plant] in South Africa, in Ethiopia and in some African countries so that Africa can survive this pandemic," said Dawano Kedir Haji, deputy head of mission at the Ethiopian embassy in China.
"Only a few people are vaccinated in Africa. We need to do so for everyone because this pandemic cannot be stopped in a very short time."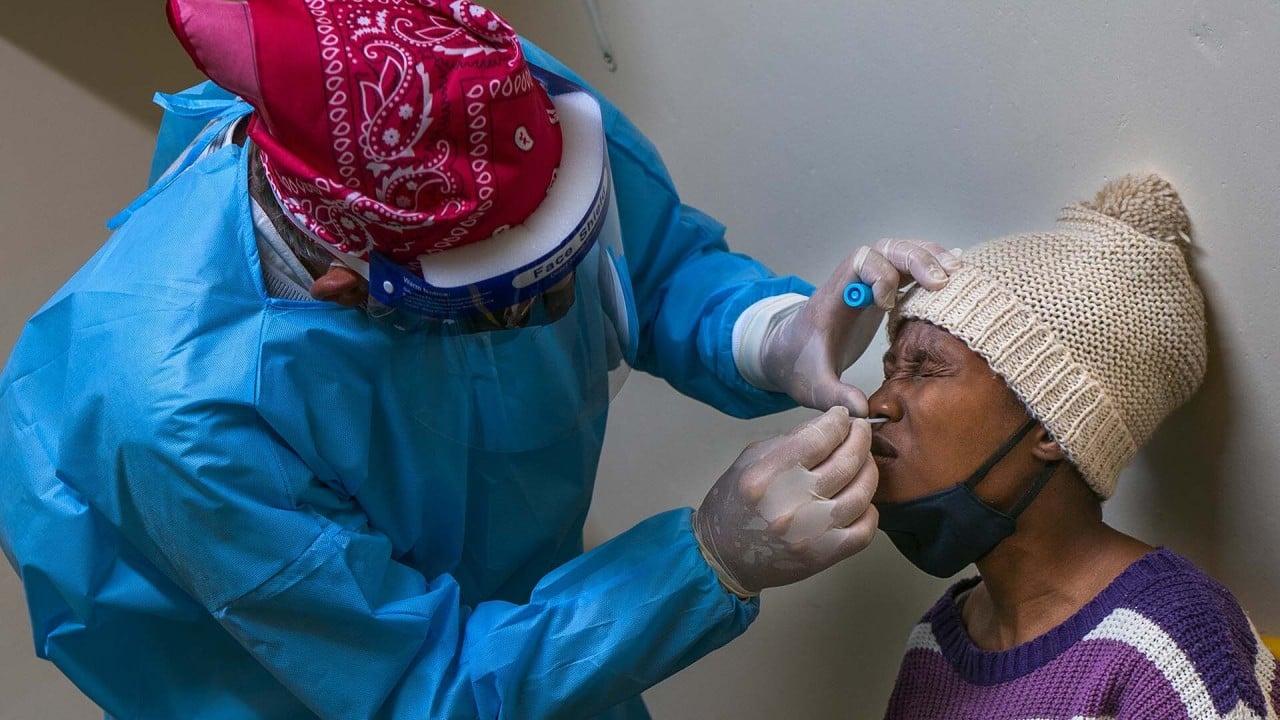 01:58
Coronavirus: South Africa becomes continent's clear leader in Covid-19 infections
Coronavirus: South Africa becomes continent's clear leader in Covid-19 infections
Africa is in the grip of a third wave of Covid-19, fuelled by faster-spreading variants. It desperately needs vaccines but the Covax Facility, a global initiative for equitable access to vaccines for low-income countries, is behind schedule to secure doses, partly because the Serum Institute of India, a major Covax supplier, was banned from exporting vaccines amid the country's second wave of Covid-19.
The continent is trying to plug some of the gap by signing bilateral deals producing
Covid-19 vaccines
locally. By importing the vaccine components and processing them on site – a system known as finish and fill – local manufacturers can keep transport costs down and bypass the kind of export bans imposed in India.
But experts said the output from these plants was unlikely to have any major impact this year and the continent would still have to rely on global donations as a quick fix. And it would take time and an overall boost of industry and regulatory framework for such developing countries, not only in Africa, to be self-dependent on vaccine supplies.
Thomas Cueni, director general of the International Federation of Pharmaceutical Manufacturers (IFPMA), an association of pharmaceutical research companies, said the estimated 11 billion vaccine doses to be produced this year – enough to vaccinate the world's adult population if distributed equitably – would mainly come from vaccine producers in China, India, the United States and Europe.
"Anything outside these four will not have a massive influence in scaling up manufacturing output," Cueni said.
"What we already see is collaboration, primarily fill and finish ... Sharing technology can take seven to eight months even for the relatively easy process of fill and finish. Collaborating to produce the active substance will take even longer.
"One needs to be realistic. If anybody signs something new, don't expect anything before 2022."
Chinese vaccine makers have struck various deals around the world to make shots but these agreements were considered early in the clinical trial process.
The G42, which partnered with China's Sinopharm to conduct phase 3 human trials in the United Arab Emirates in July last year, formed a joint venture with Sinopharm to fill and finish vaccines locally. The shots are known as Hayat-Vax in the region and have already been distributed.
Morocco signed a deal with Sinopharm to locally fill and finish
Covid-19 vaccines
, but no date has been given.
Brazil's state-owned
Butantan Institute
, Sinovac's main partner in clinical trials, is also filling and packaging vaccines with semi-finished product lines for the vaccine. The institute is scheduled to produce the vaccine stock solution in December.
And CanSino Biologics has licensed its partners in Mexico and Pakistan to make its doses.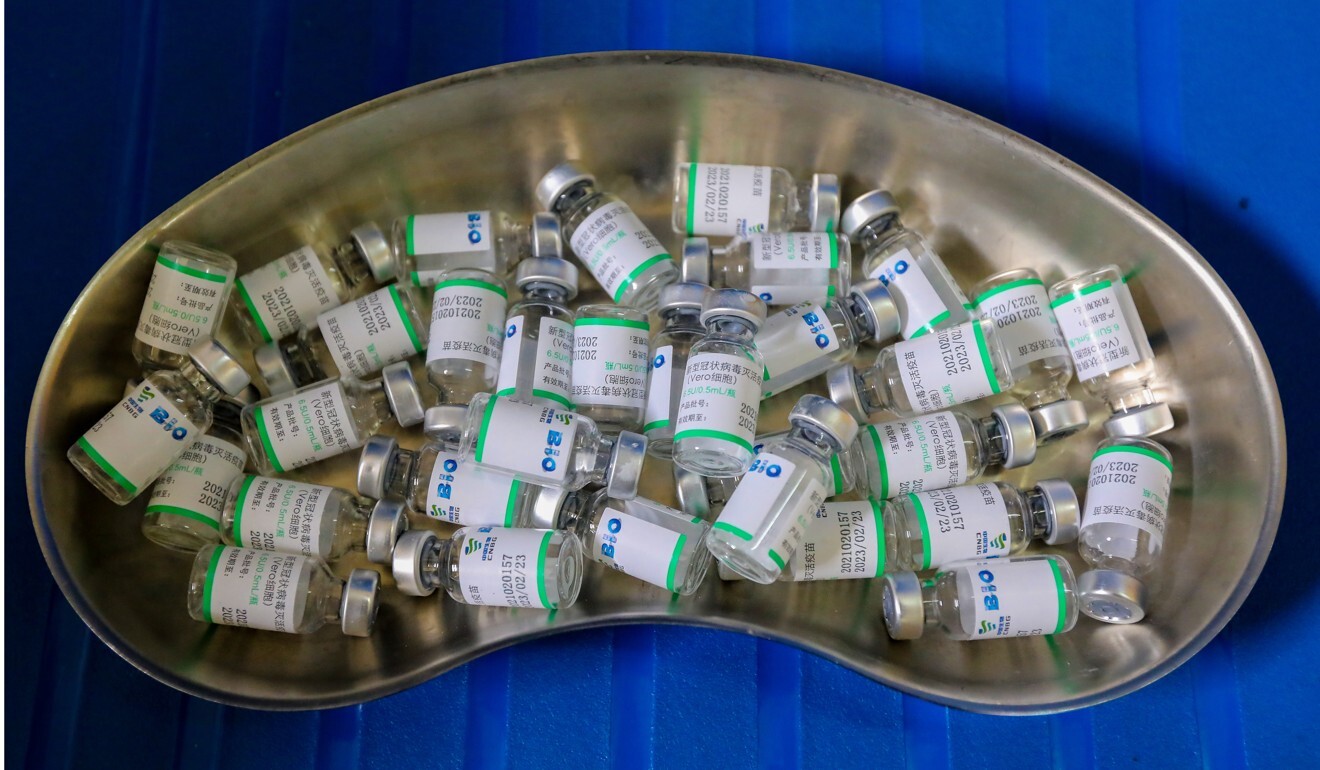 Meng Weining, Sinovac's vice-president of international affairs, said the company considered Covid-19 prevalence, population size and demand when looking for partners for phase 3 trials.
"We also looked at local production capacity and see if they can fill and finish. Without such plants, time will be wasted," Meng said.
He said Sinovac was open to producing more vaccines from scratch with partners overseas but it would involve higher production risk, a high level of biosafety and a longer production cycle.
Such a partnership would also involve technology transfers, requiring extensive negotiations, due diligence investigations, factory construction and inspections.
"It will take years," Meng said. "Under the current circumstances, the priority should be given to fast access to vaccines and that's why the current local production only involves fill and packaging."
In Africa only about 10 manufacturers in five countries – Egypt, Morocco, Senegal, South Africa and Tunisia – are involved in vaccine production, mostly packaging and labelling.
They account for less than 1 per cent of the doses needed for the continent, which relies heavily on international organisations.
In February leaders of African countries pushed for World Trade Organization (WTO) member countries to waive intellectual property protections around
Covid-19 vaccines
so the doses could be manufactured on the continent.
They pledged in April to boost vaccine manufacturing capacity and build new plants to increase the share made locally to 60 per cent by 2040.
"If Africa is to be better prepared for the next pandemic and not only for this one, they need to build up local manufacturing capacity infrastructure," said Cueni from IFPMA.
Some countries, like South Africa, have the foundation to achieve those goals, but it will take much longer to boost the medical industry in the continent as a whole, according to Liu Hongwu, director of the Institute of African Studies at Zhejiang Normal University.
"China has supplied vaccines to more than 40 countries but it's more like emergency aid. A systematic project to promote local production of vaccines requires long-term consideration," Liu said.
"The upstream and downstream industries need to be cultivated. Professionals in these industries, in technology, production safety, and quality control, need to be trained. Infrastructure like power supply and cold-chain logistics, needs support."
Cueni said that even in Singapore, which has a supply of skilled workers, it was expected to take until 2023 to bring a BioNTech plant on stream.
He said that even that time frame was "amazingly fast" because it normally took three to five years to build such facilities.
"Technology transfer takes time, because it's a process where you need to build up trust between the two partners, you need to train workers and have the skill set to [absorb the transfer]," Cueni said.
He said technology transfer could not happen by merely handing out a book of instructions. It required expertise on the part of the licensee and teams working together for months to get things up and running, he added.
A report by consulting firm McKinsey last year said technology transfer times for sterile dosage forms, such as injectable vaccines, ranged from 18 to more than 30 months and transfer steps typically took 27 to 29 months and involved many key stakeholders.
For Africa, there were more barriers to overcome, such as establishing a regulatory network, Cueni added.
"The challenge is not just building the plants and getting the tech transfer. It is also getting the right regulatory framework. In Africa, historically it takes five to seven years to get approval for a new formulation of a vaccine across Africa because you have to do it in 54 different countries," Cueni said.
There are also calls to accelerate efforts to establish a collective African Medicines Agency to have the regulatory capacity on manufacturing practice, facility design, technology transfer and drug approval, but it would require at least 15 participants to ratify an international treaty.
In the meantime, Africa could benefit from outside support as it becomes a centre of competing interest from China, Europe and the US.
China has huge interests in natural resources, trade and security in Africa and has pledged to boost production capacity there.
G7 nations pledged to donate 1 billion Covid-19 vaccine doses to poor countries, and the European Union said in May that it would invest €1 billion (US$1.19 billion) to build vaccine manufacturing hubs in Africa.
Haji from Ethiopia said it would be a challenge to establish more vaccine hubs in Africa but the key was immediate action.
"I understand it cannot happen overnight, but in my view, if we do our best we can do it in a short period of time, and that is the way forward," Haji said.