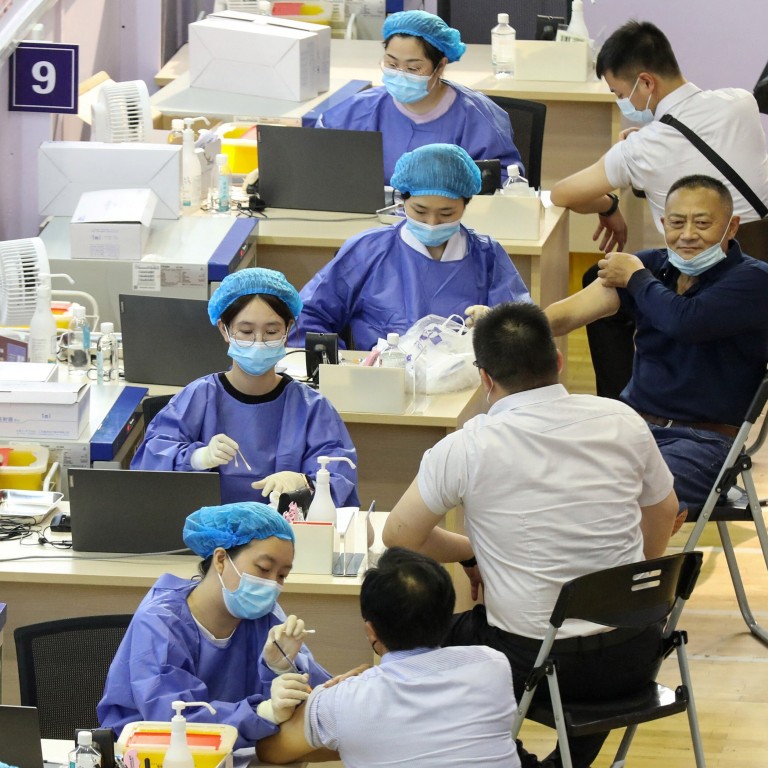 Coronavirus: in China, some places are barring the unvaccinated from entry
Dozens of counties and cities have announced new rules requiring registration and proof of vaccination to go into public venues
People who cannot be immunised for medical reasons are exempt, as are those waiting for a second jab or anyone under 18
Dozens of counties and cities across China have begun restricting access to public venues for adults who have not been vaccinated against
Covid-19
.
The new rules mean registration and proof of
vaccination
will be required to enter places like supermarkets, shopping centres, hospitals, theatres and nursing homes.
Local authorities in Jiangxi, Shaanxi, Zhejiang, Shandong and Fujian provinces are among those that have announced restrictions this month, according to state media reports.
People who cannot be vaccinated for medical reasons are exempt but must present proof from a medical institution, while the restrictions also do not apply to those who have had a first dose but are still waiting for a second, or to anyone under 18.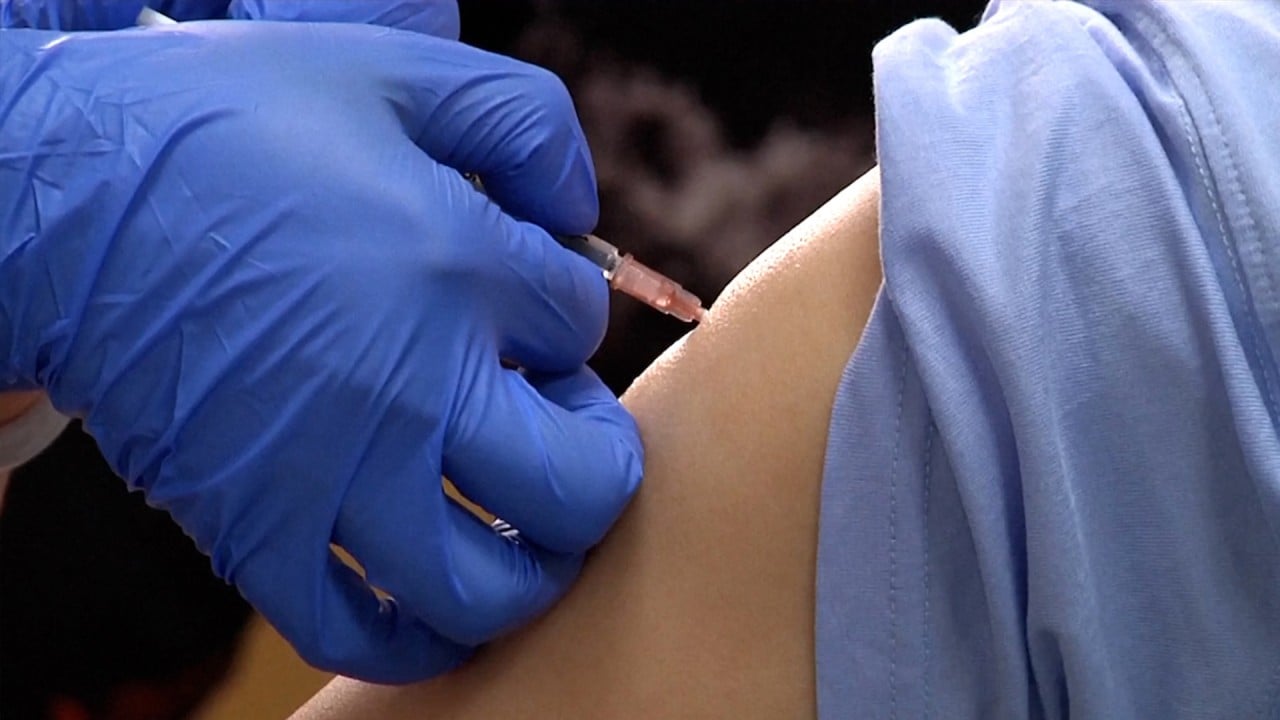 01:06
China's Covid-19 vaccination drive hits 1 billion mark
China's Covid-19 vaccination drive hits 1 billion mark
China
achieved a target of vaccinating 40 per cent of the population
– or 630 million people – last month, and is on track to meet its goal of inoculating 70 per cent by the end of the year. While officials and health experts have repeatedly urged people to get vaccinated, they have also maintained that it remains voluntary.
However, in the places where restrictions are being introduced, people will have to present their phones to show their health and vaccination status – on the app-based health code system that is in use nationwide – before they can go into certain public venues. Some places have said that by the end of July they will "in principle" prevent those who are unvaccinated from entering.
The city of Hancheng in Shaanxi, northwest China, is one of them. From Thursday, health and vaccination status will be checked before people can enter supermarkets, shopping centres, and cultural and entertainment venues.
In the eastern county of Dingnan in Jiangxi, anyone who wants to visit a government agency, go to a hospital, produce market, scenic spot or bookshop will have to show their health and vaccination status. Those who have not had the jab will be denied entry but will be able to arrange a vaccination by registering their details.
The restrictions are a response to Beijing's push to get more people vaccinated, according to a member of the Covid-19 prevention and control team in Anyuan county, Jiangxi. He said that goal "cannot be reached unless we have strong measures" in place, Shanghai-based news website The Paper reported.
But many people in China remain reluctant to get the jab.
Chloe Lin, a 27-year-old mother in the southern city of Guangzhou, feared she may have a bad reaction but said it could be difficult to look after her toddler daughter if curbs were imposed on unvaccinated people. "If there are restrictions in the future, like for going to the supermarket, then I guess I'll have to do it," she said.
In the southeast, office worker Teresa Xu, 33, is fully vaccinated after her mother convinced her to get the jab. "I recently saw that vaccination is required if you want to go to some concerts, so I think it was actually a good thing that I got the jab early because it's now become the norm," said Xu, who lives in Hefei, Anhui province.
Popular Chinese rock band Sound Fragment is among those turning away unvaccinated fans from their shows. The band announced on Weibo on Tuesday that a green health code and a vaccination was required for entry to their concert in Shenzhen next week – and those who are unvaccinated can get a refund for their tickets.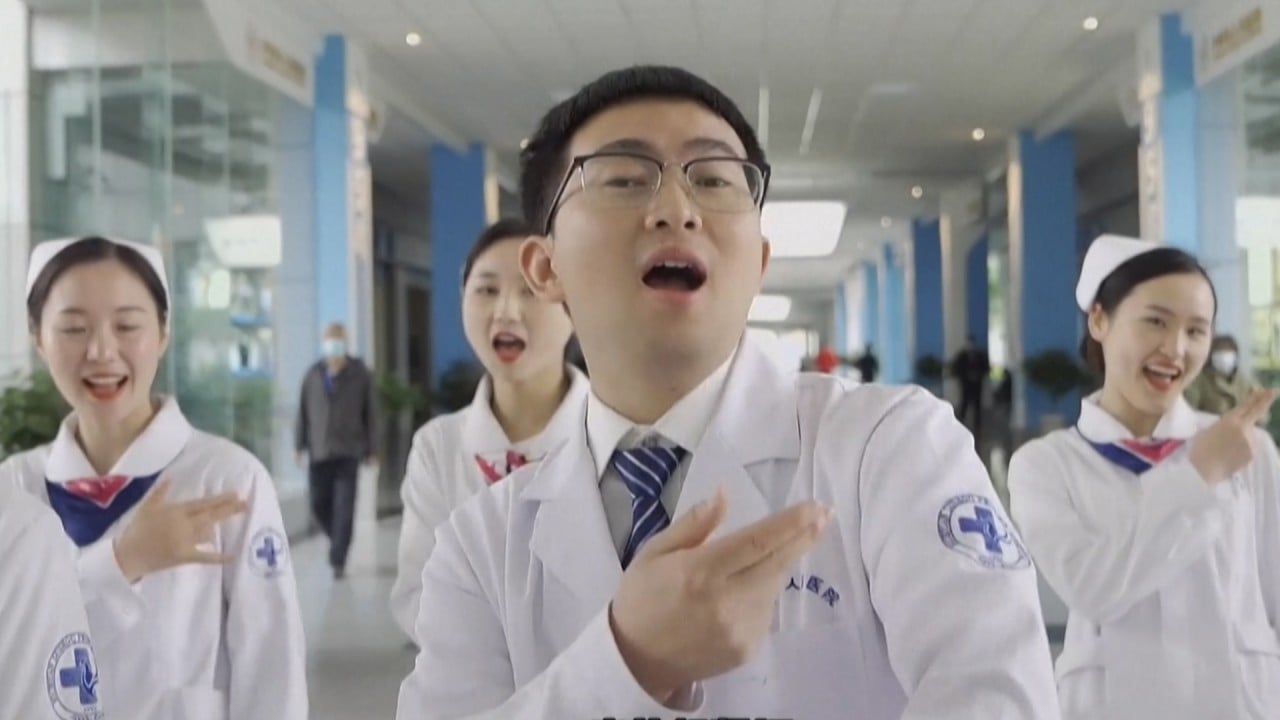 01:09
China's Sichuan province releases rap song to encourage Covid-19 vaccinations
China's Sichuan province releases rap song to encourage Covid-19 vaccinations
The restrictions have prompted complaints on Chinese social media that it will be difficult for some people to comply. "For elderly people who live in villages or people who haven't had a medical check-up recently … and people who have difficulty travelling – how are they going to get vaccinated?" one person wrote on Weibo, China's Twitter.
More than 1.37 billion vaccine doses had been administered in China as of Saturday, according to the National Health Commission. Shao Yiming, an epidemiologist with the Chinese Centre for Disease Control and Prevention, has estimated that up to 85 per cent of the population needs to be fully vaccinated to achieve herd immunity – or more than 2.2 billion doses.