Chinese cities get tough to hasten Covid-19 vaccination, but face outbreaks of criticism
Unvaccinated people in some cities to be denied entry to places such as hospital inpatient services, schools and shops
National Health Commission warns against simplistic attempts to expand inoculation
As countries weigh up making
Covid-19
vaccination mandatory in certain circumstances, heated debate has erupted in China over orders issued by some cities to
deny the unvaccinated entry
to places such as shops and schools.
Some say such hardline measures will persuade hesitant people to sign up for the shots, but more have argued that it is discriminatory and amounts to mismanagement by local governments.
Public health experts have said such restrictions should be imposed with caution, or they could reduce public confidence in pandemic control measures.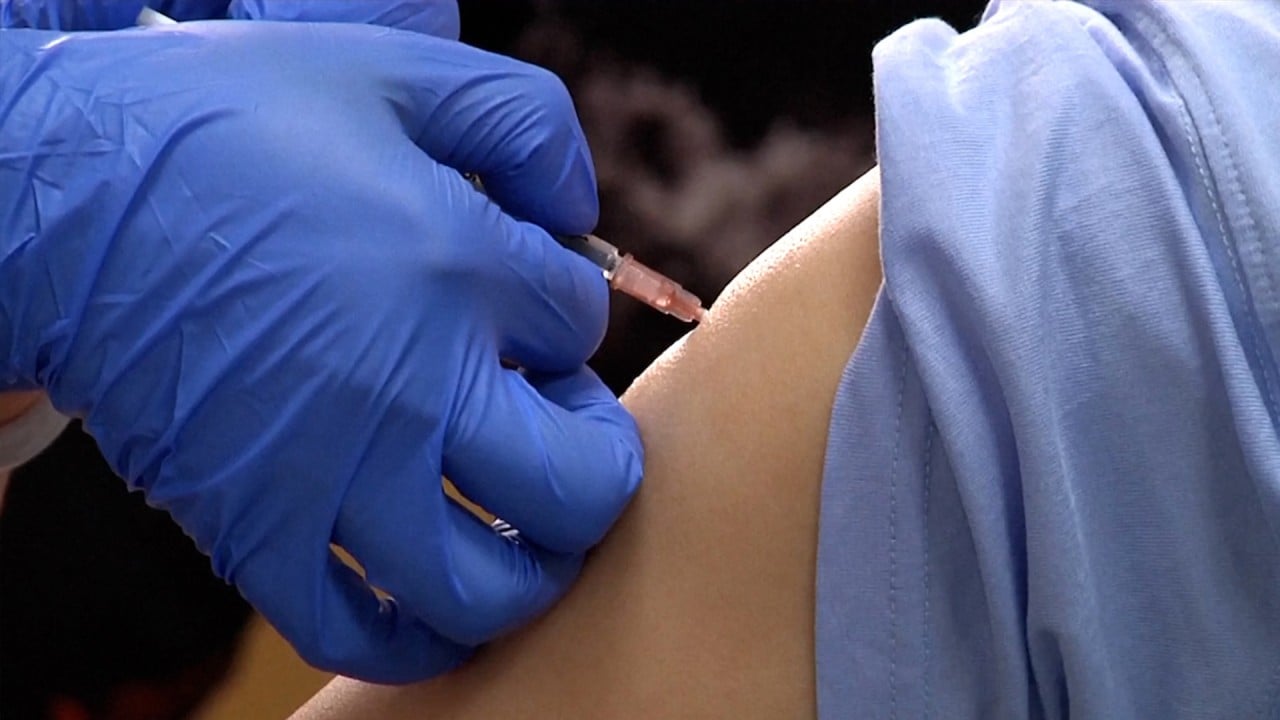 01:06
China's Covid-19 vaccination drive hits 1 billion mark
China's Covid-19 vaccination drive hits 1 billion mark
On Friday the National Health Commission finally weighed in to assure the public that Covid-19 vaccinations were still "consensual and voluntary". It said it had noted restrictions in some areas and responded with "timely guidance and supervision".
The NHC's statement came after some cities in 10 provinces announced various restrictions on unvaccinated people on entering public places, from hospitals to nursing homes and markets. Some localities have also banned children with unvaccinated parents from going to school, and warned public service workers that their jobs and pay could be at risk if they do not get the jabs.
The city of Wanning in Hainan restricted public transport to vaccinated people in April, but withdrew the bans after the NHC ordered a halt.
China moved past its goal of inoculating 40 per cent of the population by June 30 (although official statistics record doses given, not people fully vaccinated) and on to the next one of at least 70 per cent this year, with targets set for each level of local government to help reach it. As of Friday, more than 1.42 billion doses had been administered nationally.
Professor Jin Dong-yan, a virologist from the University of Hong Kong, said that despite some criticism, China was not alone in imposing such requirements and had done so less harshly than some other countries.
"It's hard to fight misinformation and vaccine hesitancy," Jin said. "A lot of people would die if what happened in Wuhan [the coronavirus's initial epicentre] were repeated. Vaccination does not harm you. It's the easiest epidemic prevention measure."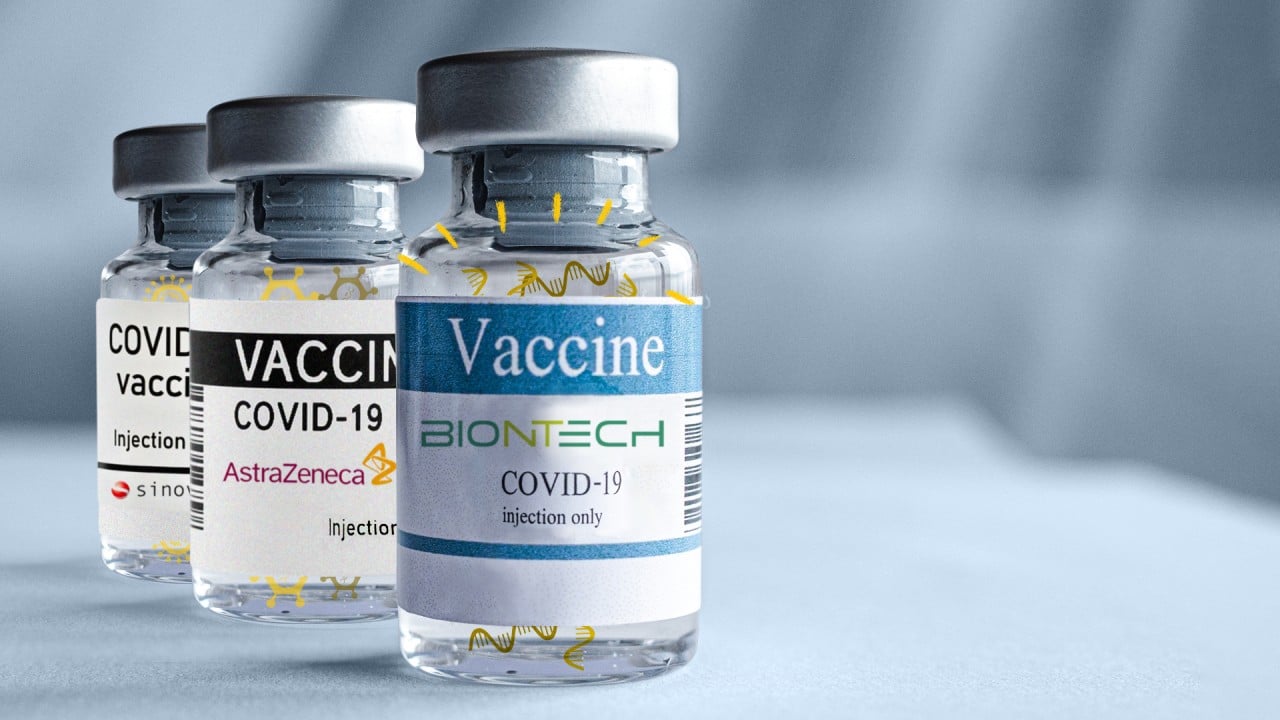 06:18
SCMP Explains: What's in a Covid-19 vaccine?
SCMP Explains: What's in a Covid-19 vaccine?
But he said a balance must be struck between controlling Covid-19, the disease caused by the virus, and disrupting people's lives. The new measures could be refined, he added.
Shanghai vaccine expert Tao Lina, a supporter of such policies, said in a statement on social media that the Chinese measures suggested future vaccination incentives could change from rewards such as cash coupons to penalties for refusal.
"It is the strongest measure to promote vaccination so far," Tao said, adding that it could cost parents their jobs if they failed to get vaccinated.
A travel blogger named Laye Cuiqiou, who is exempt from vaccination to breastfeed her baby, said the measures were understandable.
"The international epidemic situation has taken a sharp turn for the worse, and the pressure on domestic epidemic prevention and control is mounting, so extraordinary measures must be taken in extraordinary times," she said. "If you really want to contribute to epidemic control, you need to hurry and get vaccinated."
Her comment was liked more than 800 times on China's Twitter-like Weibo.
Maxwell Smith, assistant professor in the health sciences faculty at the University of Western Ontario, who in April wrote policy briefs for the World Health Organization about ethical considerations for mandatory vaccination, said restricting people who had not had vaccines to protect others could be ethically justified during a pandemic.
"Public health is a collective responsibility," he said. "Consequently, because we all have the right to not have our own health threatened by others, we have responsibilities to not to put other people's health, well-being and freedoms at risk.
"Vaccination against Covid-19 is very effective at curbing the spread of the virus and is our best shot at getting us out of this pandemic. It is therefore a key step to protect other people's health, well-being and freedoms."
But such measures should be introduced only if "necessary and proportional to achieve an important public health objective", if they do not restrict people's basic needs, and if measures are put in place to ensure some population groups are not disproportionately disadvantaged, he added.
Mark Navin, professor and chair of philosophy at Oakland University, agreed it was "generally ethically justified" under pandemic conditions to restrict unvaccinated people's liberties to prevent them spreading infection and to incentivise them to receive vaccines, but such restrictions should be imposed to the minimum level needed and the consequences be assessed before doing so.
"Governments should impose the least coercive effective restrictions, and they should carefully consider whether some costs of restrictive measures are worth the public health benefits," Navin said. "For example, excluding children from school may have disastrous effects on their life prospects."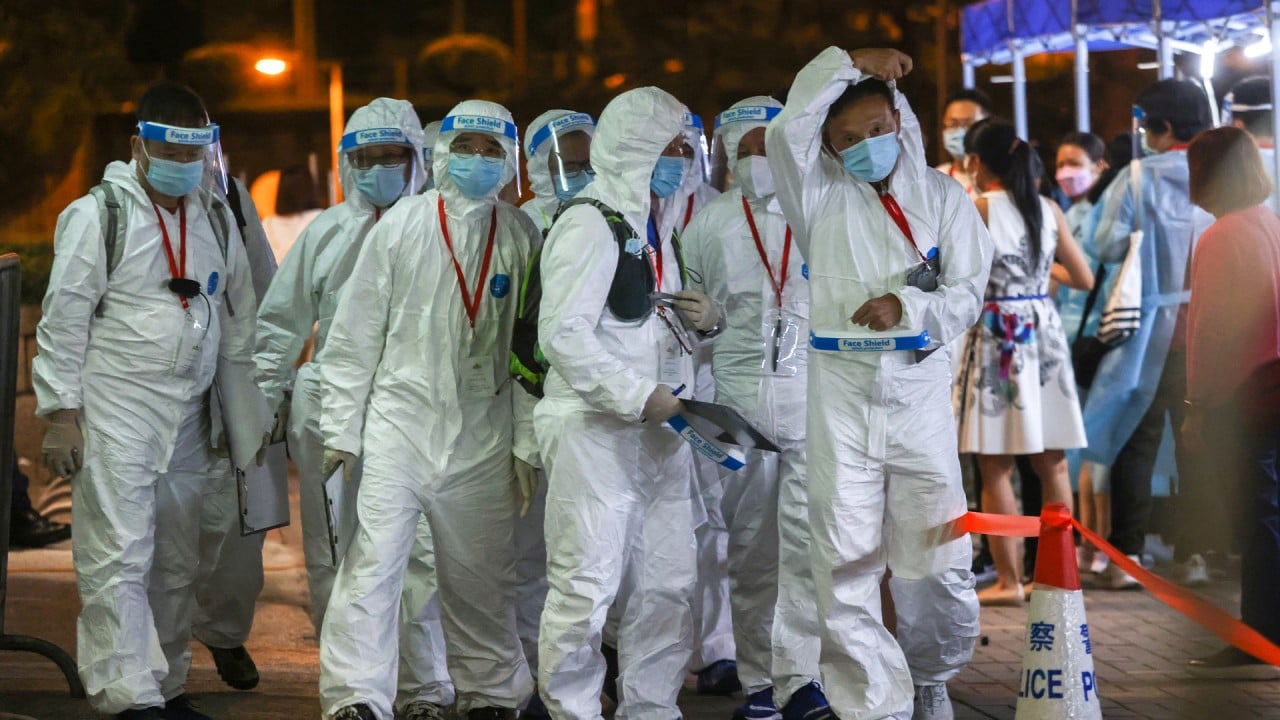 07:07
The global spread of the highly contagious Delta variant of Covid-19
The global spread of the highly contagious Delta variant of Covid-19
In China's cyberspace, voices supporting restrictions to promote vaccination are being drowned out by doubts and concerns. Some citizens and media outlets have used descriptions such as "lazy governance" and said the measures went against the principle of voluntary vaccination.
"The central government has always stressed that vaccination is voluntary, and even if there are some people who just do not want to be vaccinated for no reason at all, they should not be discriminated against," posted Hai Cao, whose comment on Weibo was liked 12,000 times. "Grass-roots governments can encourage vaccination with all sorts of means but should not set restrictions against the unvaccinated."
Another Weibo user argued that Shanghai, for example, did not force anyone to sign up, yet has vaccinated more than 80 per cent of its eligible population. "This should be the example for those areas who were forcing parents to be vaccinated as a precondition of children's education," Weibo user Taozhi said. "It goes without saying which city's residents are living with the more dignity."
So far, no major state-owned media outlets have weighed in on the debate, but local media outlets have described some of the orders as "unconstitutional" or "discriminatory".
The Guangzhou-based Yangcheng Evening Post published an editorial criticising such uses of government authority and in particular linking school attendance to vaccination, saying it "crossed the boundaries of power".
Shanghai media outlet ThePaper.cn said the principle of voluntary vaccination should still be respected and did not contradict the idea that those eligible should be vaccinated – with a vaccination drive proceeding alongside respect for individual rights.
Such mandates could harm public confidence and carried the risk of "creating or exacerbating hesitancy", Smith from the University of Western Ontario said.
"It is important that these sorts of measures are implemented only if they are necessary to protect the public's health, that they are temporary, and that accommodation be implemented for those who for good reasons cannot be vaccinated," he said.
Navin, from Oakland University, said coercive public health measures had the potential for "significant backlash".
"People who are not strongly committed to ideas about individual liberty or democratic accountability for government can become resistant to coercive public health measures," he said.
Mandatory vaccination has been introduced in many countries in various fields. Hundreds of universities in the United States have demanded staff and students be fully vaccinated before returning to campus.
In Moscow, 2 million people who have contact with the public, including health workers, were ordered to be vaccinated, with employers being monitored and fines for non-compliance.
Saudi Arabia in May demanded that employees in the private as well as public sector be vaccinated before they could return to work. Italy in March introduced a requirement for health workers to be vaccinated before treating patients, and France is following suit, mandating health care workers to be vaccinated by September.
Additional reporting by Eduardo Baptista
This article appeared in the South China Morning Post print edition as: Debate sparked over imposing restrictions on unvaccinated Debate over denial of entry to schools, shops to unvaccinated