Energy
Get more with myNEWS
A personalised news feed of stories that matter to you
Learn more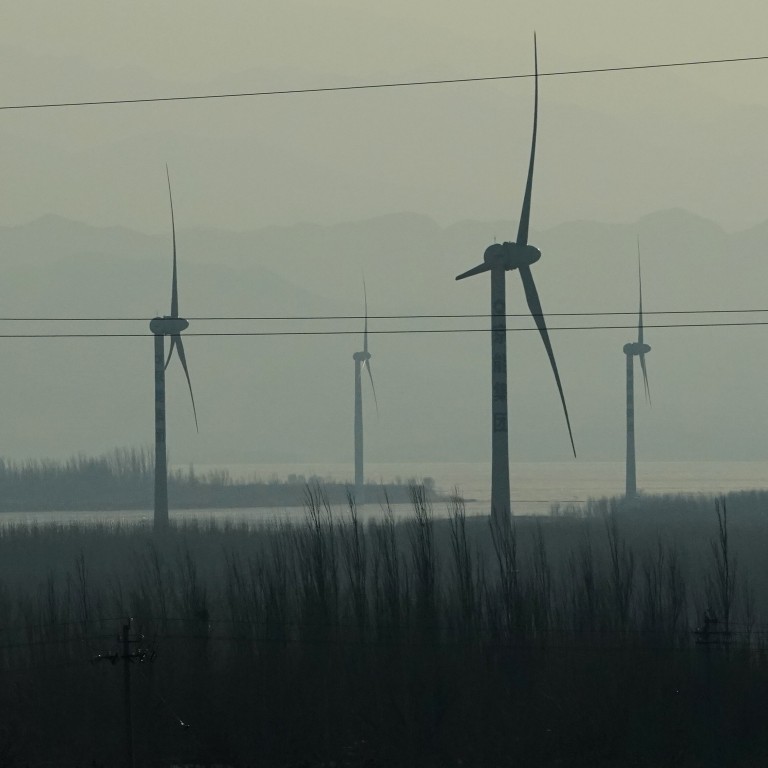 Why safe and sustainable energy storage is key to China's climate goals
As the country shifts to renewables to cut carbon emissions, it will need to find ways to reduce volatility, insiders say
Energy storage can help supply meet demand but cost and safety are barriers
Safety standards and a sustainable business model will be crucial to China's energy storage sector, which is on track to grow tenfold in five years as the country seeks to cap greenhouse gas emissions, according to industry insiders.
Those sources are volatile and can lead to instability in the distribution system, a problem that could be remedied with more energy storage, according to Cui Shaosen, marketing manager at manufacturer Shenzhen Hopewind Electric.
"China's climate targets have made it clear that the country's renewable energy will transit from an auxiliary power to the main source of energy," Cui said on the sidelines of an Energy magazine conference in Beijing on Friday.
"But due to the characteristics of solar and wind, such as their volatility and randomness, developing energy storage is a must."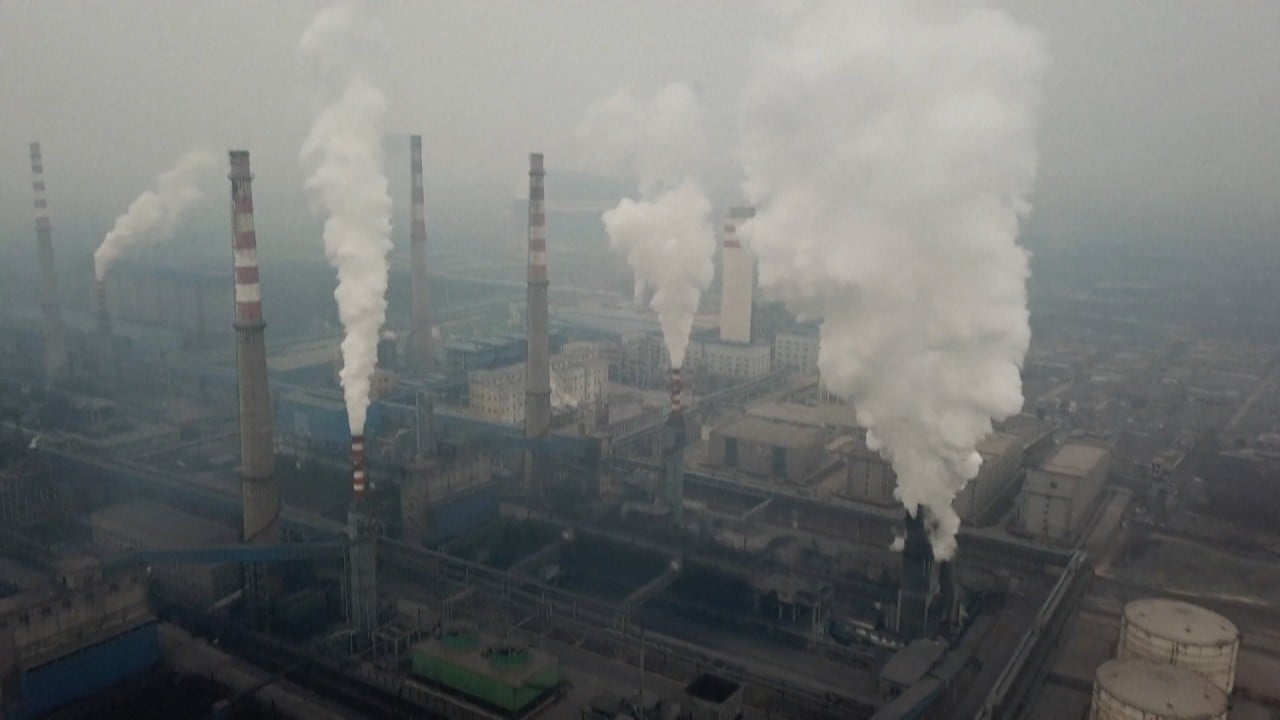 02:38
China launches world's largest carbon-trading scheme as part of 2060 carbon neutrality goal
China launches world's largest carbon-trading scheme as part of 2060 carbon neutrality goal
Energy storage comes in different forms – such as batteries and water reservoirs – and is used to reduce the imbalances between energy supply and demand.
In China, pumped hydro accounts for more than 90 per cent of the installed storage capacity, but its share is decreasing as electrochemical storage such as batteries begins to make up a larger portion.
Recognising the importance of the sector, the National Energy Administration set the first national target for storage in April, aiming at increasing the country's energy storage capacity to 30GW by 2025, up from 3.8GW of capacity by 2020. In 2020, the United States had over 23GW of capacity in energy storage.
According to the China Energy Storage Alliance, a non-profit member-based organisation, China now accounts for about 18 per cent of the global energy storage capacity.
That base is only expected to grow as more than a dozen provinces take steps to require wind and solar projects to pair storage capacity with renewable generation capacity.
The central provinces of Hunan and Anhui have asked developers to establish the storage capacity equivalent to 20 per cent of the wind power capacity of their projects.
Other provinces, including Hebei, Shandong, Shaanxi and Qinghai, said the renewables-storage pairing ratio should be no less than 10 per cent.
Britain-based energy consultancy Wood Mackenzie estimated that China would add 430GW of new solar and wind capacity in the next five years, which would eventually spur 74GW of new storage capacity if the 20 per cent pairing ratio of the renewable-storage was applied.
"The new policy could mean that China overtakes the US as the energy storage leader in gigawatt terms by 2030, while requiring US$18 billion investment to meet its 2025 target," Wood Mackenzie senior analyst Le Xu wrote last month.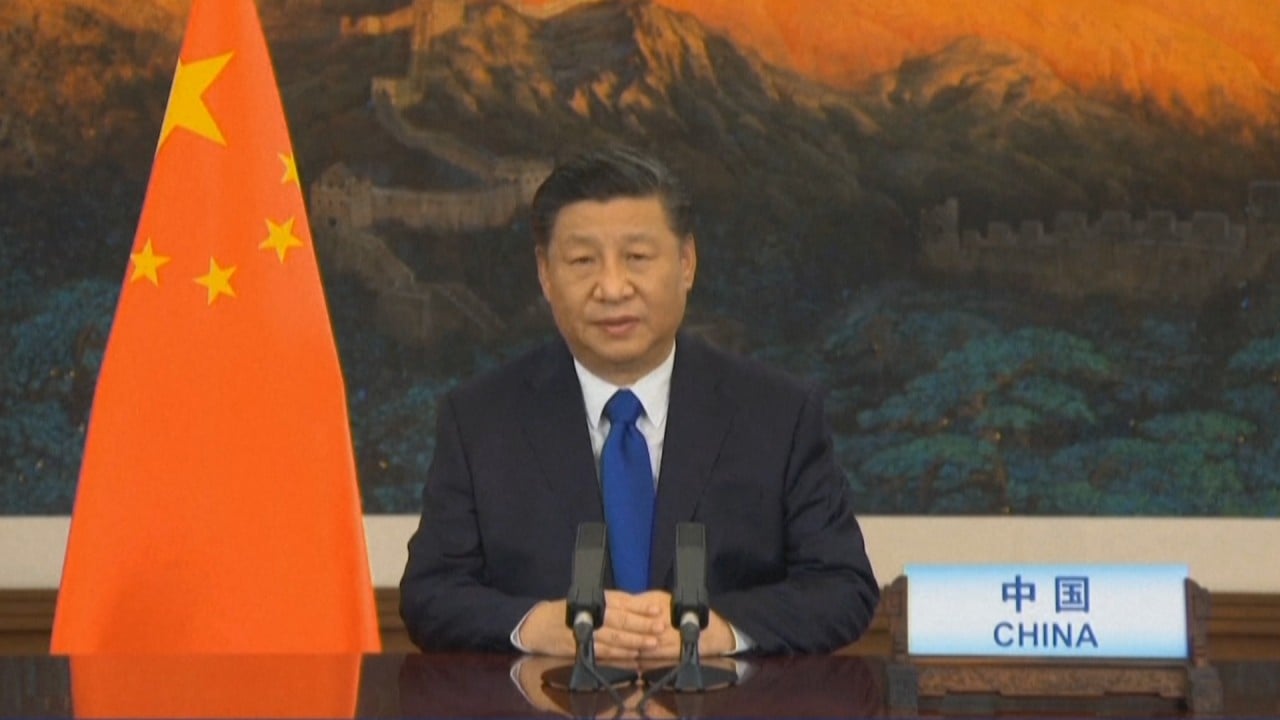 01:24
China to reduce carbon emissions by over 65 per cent, Xi Jinping says
China to reduce carbon emissions by over 65 per cent, Xi Jinping says
But industry insiders said China would need to overcome a number of hurdles such as cost.
The cost of storage is borne by developers, which have low profits and face uncertainties such as project development and grid connection.
"The storage market [in China] doesn't have a viable business model now," Cui said.
Lu Hefeng, assistant to the general manager at Ginlong Technologies, a solar inverter manufacturer, said China should offer more incentives to develop the storage industry.
"It is difficult for businesses to do [pairing] if the only motivation is commercial interest, so that's why the authorities have to introduce policies making the pairing of [renewables] with storage mandatory," she said.
Safety is another stumbling block.
"There is a lack of standards in China in terms of safety," Lu Hefeng said. "There is a long way to go."
This article appeared in the South China Morning Post print edition as: Safe, viable energy storage seen as key to climate ambition