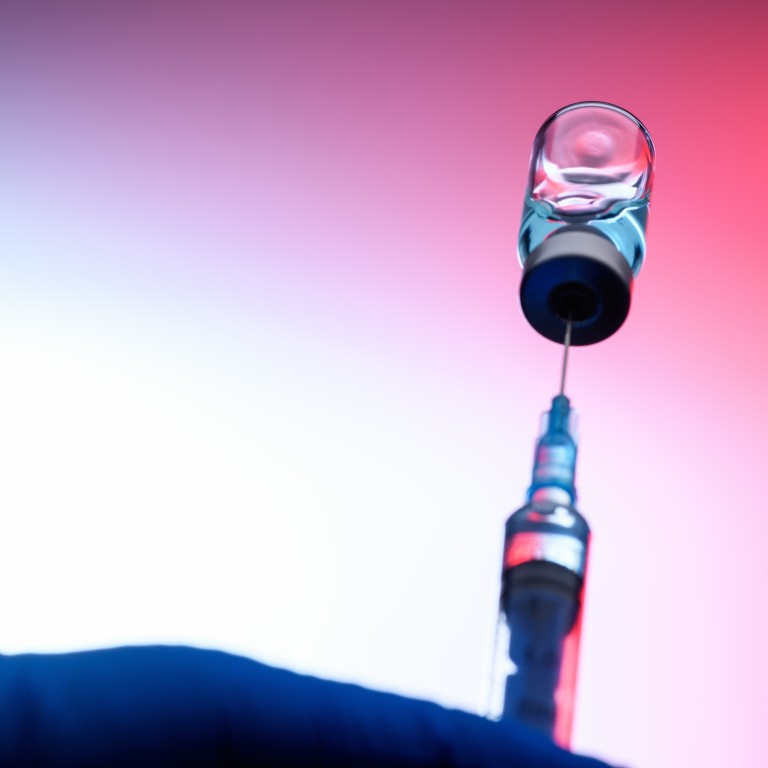 Domestic clinical trials planned for China's mRNA Covid-19 vaccine
2,000 volunteers in border provinces of Yunnan and Guangxi to be recruited as part of global phase 3 testing
China has been pressing ahead with vaccines using the advanced technology, despite initial reservations
Chinese pharmaceutical companies that have developed a
Covid-19 vaccine
using advanced
mRNA technology
are planning to hold clinical trials in the southwestern provinces of Yunnan and Guangxi.
The candidate vaccine, known as
ARCoV
and jointly developed by Walvax Biotechnology Co, Suzhou Abogen Biosciences and the Academy of Military Science, is set to become the first Chinese-developed mRNA vaccine to undergo phase 3 trials.
The trial was registered in the Chinese government database on Wednesday.
The pharmaceutical companies plan to recruit 2,000 volunteers, with 1,500 to be given the mRNA vaccine candidate, and 500 a placebo. The trial is expected to finish by March.
The relatively small trial is part of global, multi-centred clinical trials for the shots, which use a technology like that of Pfizer-BioNTech and Moderna to deliver engineered messenger RNA, or ribonucleic acid.
Unlike traditional "inactivated" vaccines, which introduce a weakened or inactivated virus, mRNA vaccines teach cells to make a protein that spurs an immune response, effectively training the immune system on how to handle the coronavirus Sars-Cov-2.
In May, Mexico's foreign minister Marcelo Ebrard said a phase 3 trial involving 6,000 people for ARCoV would start at the end of the month in his country. So far, though, there have been no updates or progress reports.
Zeng Yixin, deputy head of China's National Health Commission, said last month that an mRNA vaccine developed by Chinese researchers had passed an ethics evaluation overseas – a key step before launching clinical trials in foreign countries – but did not identify which one.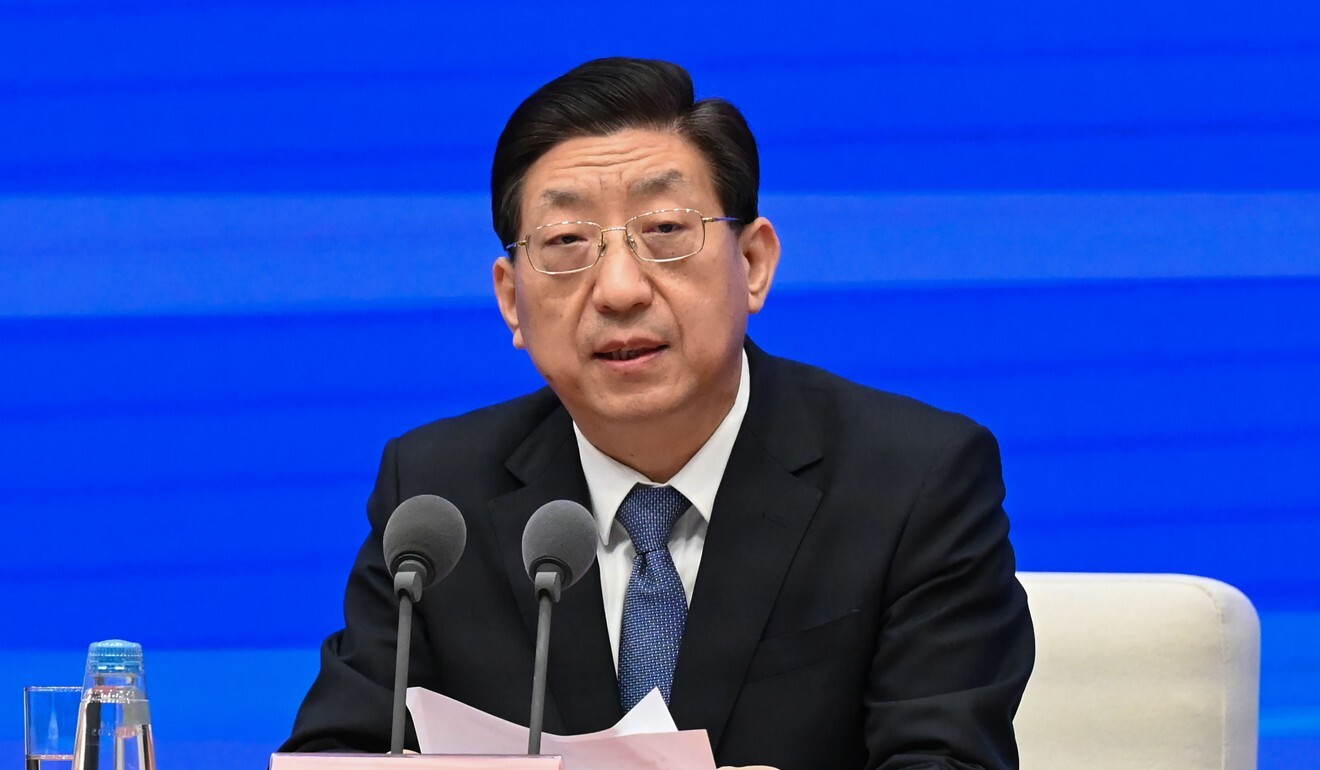 A record on ClinicalTrials.gov, a database by the National Library of Medicine in the United States that tracks clinical trials around the world, said the ARCoV trial had not yet started recruiting volunteers.
The companies plan to recruit about 28,000 participants worldwide aged at least 18, with 25 per cent or more to be 60 or older. Walvax did not respond immediately to requests for comment.
China's zero cases policy – and swift action to cut off local transmission routes – has saved lives but ironically means the country lacks the number of infections needed to compare vaccinated and placebo groups in clinical trials testing the efficacy of a vaccine. That is why, until now, almost all phase 3 trials of Chinese vaccines have been conducted overseas.
It is unclear why the firms have decided to conduct part of the clinical trial locally, though the two border provinces of Guangxi and Yunnan have sporadic imported cases and occasional small clusters.
China has shifted from its initial reservations about mRNA vaccines to developing its own. In the face of the highly transmissible Delta variant, health officials are especially seeking boosters to strengthen the immunity of those who have already received doses of the traditional inactivated vaccines produced by Sinovac and Sinopharm.
Several countries using Chinese inactivated vaccines have started giving Pfizer-BioNTech, Moderna and AstraZeneca shots as boosters, as doubts arise about how well inactivated vaccines can fend off the Delta variant.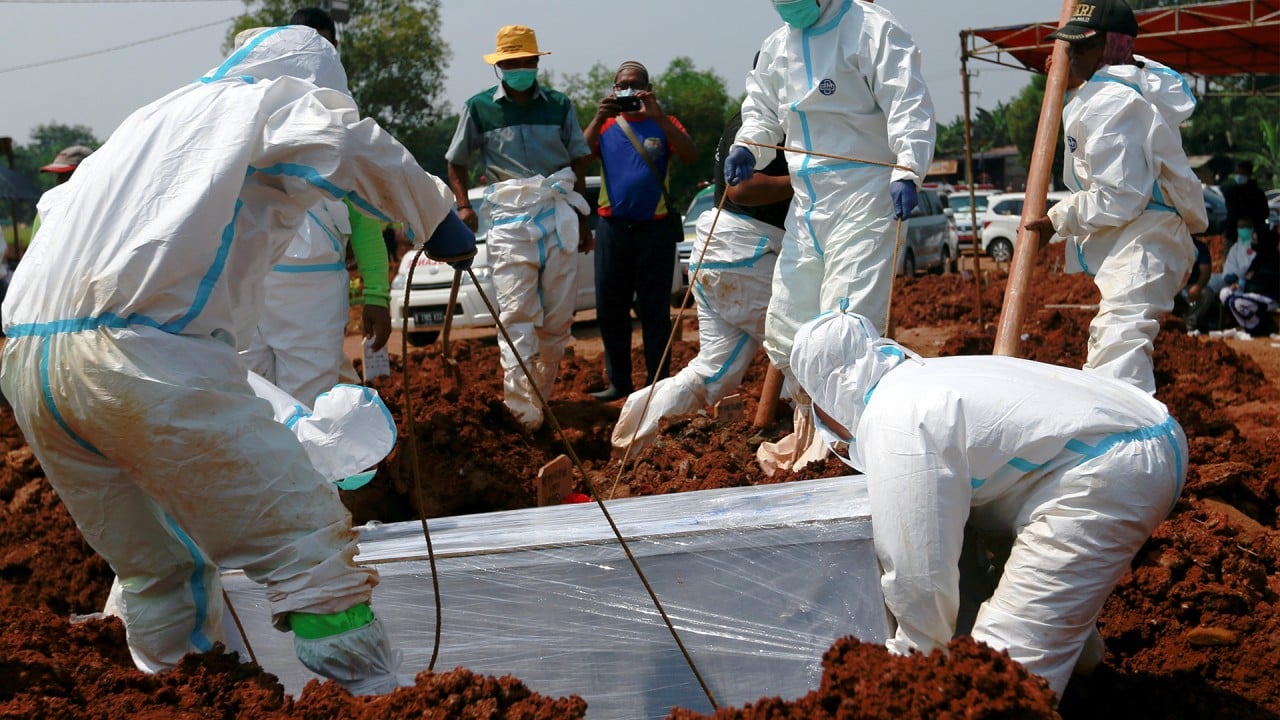 03:51
Global Covid-19 death toll hits 4 million as WHO says vaccines 'surest way to prevent more deaths'
Global Covid-19 death toll hits 4 million as WHO says vaccines 'surest way to prevent more deaths'
In a small trial in Shanghai, another mRNA vaccine developed by two Chinese companies, Stemirna Therapeutics and Shanghai East Hospital, are to be administered to a group of 10 people who have already received two doses of inactivated vaccines.
Feng Duojia, president of the China Association of Vaccines, said in April that he was expecting Chinese mRNA vaccines to hit the market by the end of the year.
Despite the success stories of Pfizer-BioNTech and Moderna, it has not been smooth sailing for all efforts to develop mRNA vaccines. An mRNA vaccine candidate from the German company CureVac, for example, was found in an interim analysis to be only 47 per cent effective against Covid-19 infection.
Wu Yifang, chief executive of Fosun Pharma, told shareholders last week that a Chinese government advisory panel has recommended regulatory approval for the Covid-19 mRNA vaccine developed by BioNTech. Fosun Pharma has exclusive rights to distribute the vaccine in Greater China.
It remains unclear, however, when the regulator will approve the use of the German-developed vaccine, which is likely to be used in mainland China as a booster, though it has been widely used around the world, including Hong Kong and the US.
Also on Wednesday, the Coalition for Epidemic Preparedness Innovations, a global partnership of organisations that sponsors vaccines, announced it would provide US$13.1 million to Walvax's subsidiary, the Shanghai Zerun Biotechnology Co, to develop a protein sub-unit vaccine targeting Covid-19 variants.
This article appeared in the South China Morning Post print edition as: Domestic clinical trials planned for mainland's advanced mRNA vaccine