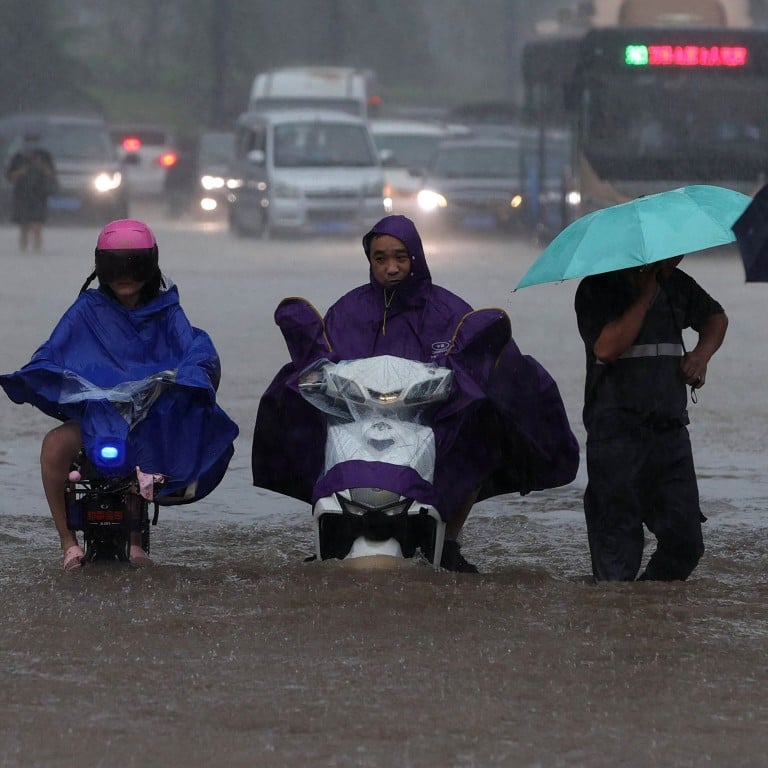 China floods: how Zhengzhou's 'once in a thousand years' rainfall compares
City recorded a year's worth of rain in just days, with a record 201.9mm falling in an hour
WMO calls it 'extremely serious' and says extreme weather events are becoming more frequent due to climate change
The death toll across the province reached 33 on Thursday, and authorities said more than 3 million people had been affected.
"Zhengzhou received more rainfall in four days than it would do in an average year. This is extremely serious," a spokeswoman for the World Meteorological Organization said.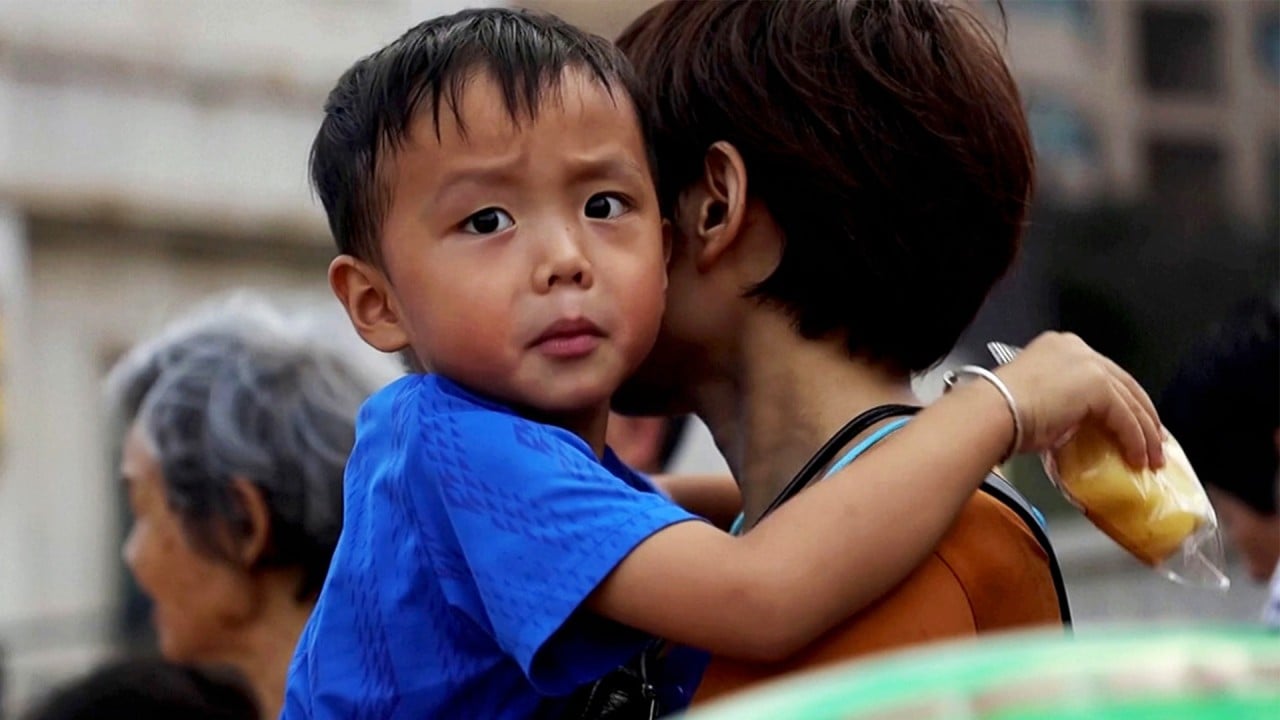 02:13
Flood-hit residents of China's Henan province rescued after being trapped for three days
Flood-hit residents of China's Henan province rescued after being trapped for three days
The city's average annual rainfall is 641mm (25 inches), according to the UN climate agency.
But 617.1mm (24 inches) of rain fell over the three days from Saturday night – the heaviest in 60 years – and by Wednesday it had reached the annual average, China's National Meteorological Centre said.
On Tuesday, maximum precipitation reached 201.9mm (7.9 inches) per hour in Zhengzhou, breaking the previous record of 198.5mm in 1975. That compares to the highest hourly rainfall record in Hong Kong of 145.5mm in June 2008, when two people died in a heavy storm that triggered landslides.
The highest ever was in the US state of Missouri in 1947, which recorded 305mm of rain in an hour.
Forecasters describe extreme weather events – like an hourly rainfall over 100mm – using what is known as a return period to estimate the chance of it occurring in a particular year, based on the data, according to the Hong Kong Observatory.
For example, a 50-year event has a 2 per cent chance of occurring in any year.
"The longer the return period of an event, the rarer and more extreme the event is," an observatory spokesman said.
After Zhengzhou's weather bureau said this week's deluge was at a level seen only "once in a thousand years", the nation's chief forecaster Chen Tao noted that this was certainly an extreme weather event but records were not available in China before the 1950s.
"Without reliable long-term precipitation data, we can hardly assess the issue," Chen, from the National Meteorological Centre, told reporters on Monday.
On a global level, the WMO said extreme weather events were becoming more frequent as a result of
climate change
. "This is especially true of heatwaves, but we are also seeing more heavy rainfall events," the UN agency said.
Heavy rains also led to devastating floods in western Germany last week. According to German national meteorological service Deutscher Wetterdienst, 100mm to 150mm of rain fell in 24 hours on July 14 and 15, killing nearly 200 people.
Köln-Stammheim station saw a record-breaking 154mm of rain over 24 hours, breaking the city's previous daily rainfall record of 95mm – but still less than the 201.9mm in Zhengzhou.
The WMO said the world needed to adapt given that
climate change
was now a reality.
In Zhengzhou, the government in 2018 appeared to be doing that when it said it would spend US$8.2 billion to become a "sponge city" by upgrading drainage and developing sustainable infrastructure.
The concept was first proposed in China in 2012 to address urban water issues and refers to a city's ability to absorb, store and recycle water to help deal with heavy rainfall events.
This article appeared in the South China Morning Post print edition as: A year's rain in just four days