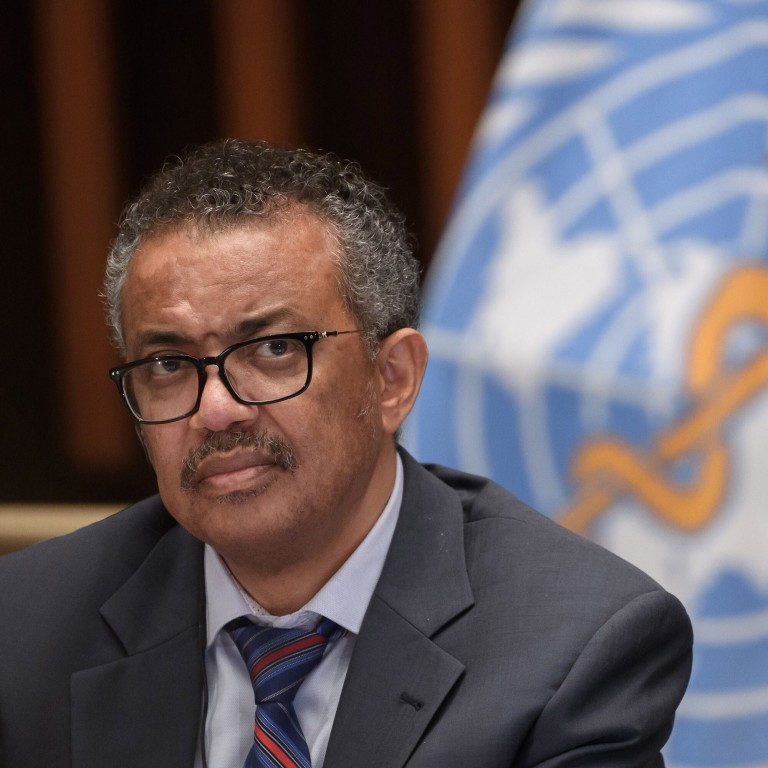 'It's not a blame game': WHO calls for all countries to help in Covid-19 origins hunt
Appeal follows China's rejection of a plan to audit laboratories as part of investigation into lab leak theory
Chinese health official says there is no way the country will accept such a proposal
Asked about China's rejection of the plan, WHO spokesman Tarik Jasarevic said : "This is not about politics, it's not about a blame game.
"It is about basically a requirement we all have to try to understand how the pathogen came into the human population. In this sense, countries really have the responsibility to work together and to work with WHO in a spirit of partnership."
The world health body presented its plan for a second phase of origins research to its member states last week, recommending "audits of relevant laboratories and research institutions operating in the area of the initial human cases identified in December 2019".
The suggestion was a reference to further exploration of a theory the virus spread following a leak from a facility in Wuhan, the central Chinese city where the virus was first detected. The first phase was completed early this year and involved a trip to Wuhan.
In addition to including the laboratory audit, the WHO proposal calls for more research into animal markets in Wuhan, as well further study in geographic areas with early signs of circulation of the virus, and research into ways that animals could have played a role in the viral spillover.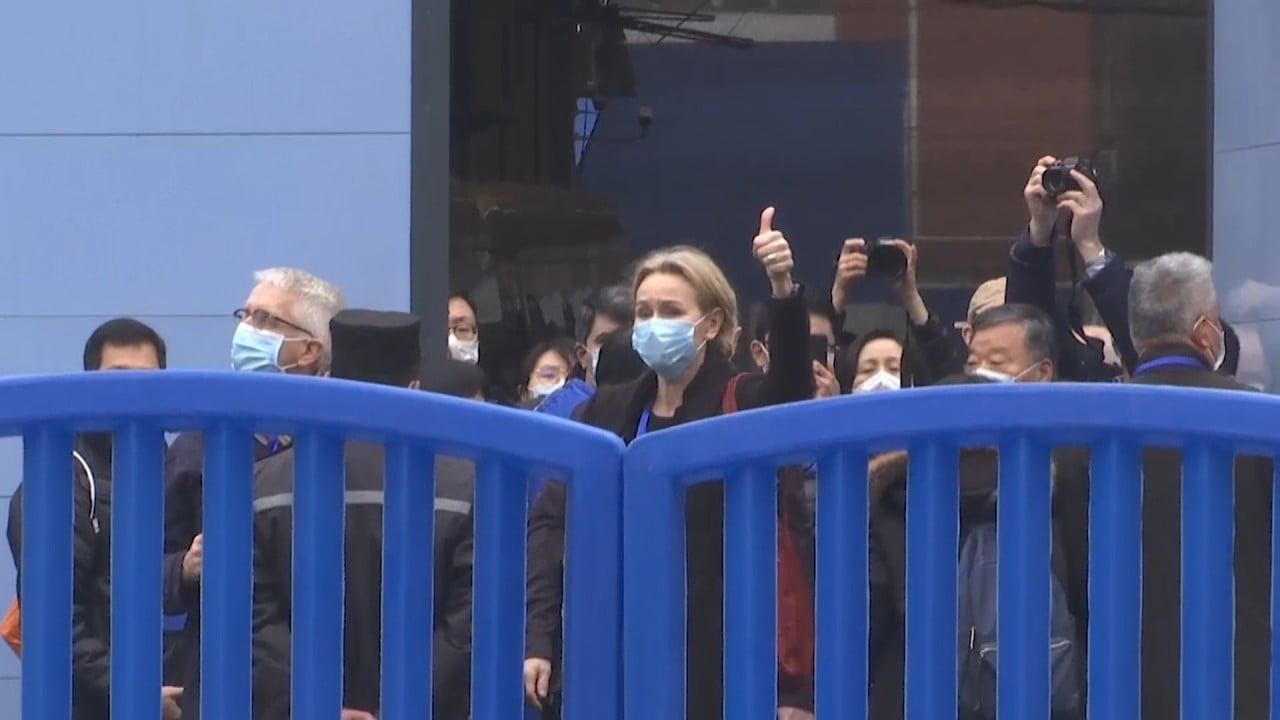 01:51
WHO team probing coronavirus origins in China visits Wuhan wet market at epicentre of virus outbreak
WHO team probing coronavirus origins in China visits Wuhan wet market at epicentre of virus outbreak
As he presented the proposal to member states last week, WHO director general Tedros Adhanom Ghebreyesus called on China to cooperate.
"We expect China to support this next phase of the scientific process by sharing all relevant data in a spirit of transparency. Equally, we expect all member states to support the scientific process by refraining from politicising it," he said.
But Chinese deputy health minister Zeng Yixin said on Thursday there was "no way" that China could accept the proposal.
"This phase 2 study of origin tracing is both disrespectful to common sense and contrary to science in some aspects," said Zeng, who added he was "very surprised" to see the inclusion of a lab audit.
The first phase all but ruled out the theory, calling it "extremely unlikely".
China's rebuke could put a dent in the research, because the WHO relies on the cooperation of its member states for research on the ground and data sharing.
The UN agency has been working on its proposal for the next phase of research since the controversial conclusion of a first phase mission.
A team of international experts spent four weeks working with Chinese scientists in Wuhan, where they found it was "most likely" that the virus, thought to originate in a bat, crossed into people via an intermediary animal.
Their findings, based on a review of research from Chinese scientists, have been criticised by a number of countries including the United States, Britain, Japan and South Korea, over concerns about data transparency. China has defended its data-sharing record.
Pressure for the WHO to continue its origins inquiry has ratcheted up in recent weeks, with Group of Seven leaders, among others, calling for the next stage.
A number of prominent scientists have also said the lab leak theory warrants more consideration, and the US has launched its own evaluation of how the theory stacks up against the competing idea that the virus emerged naturally.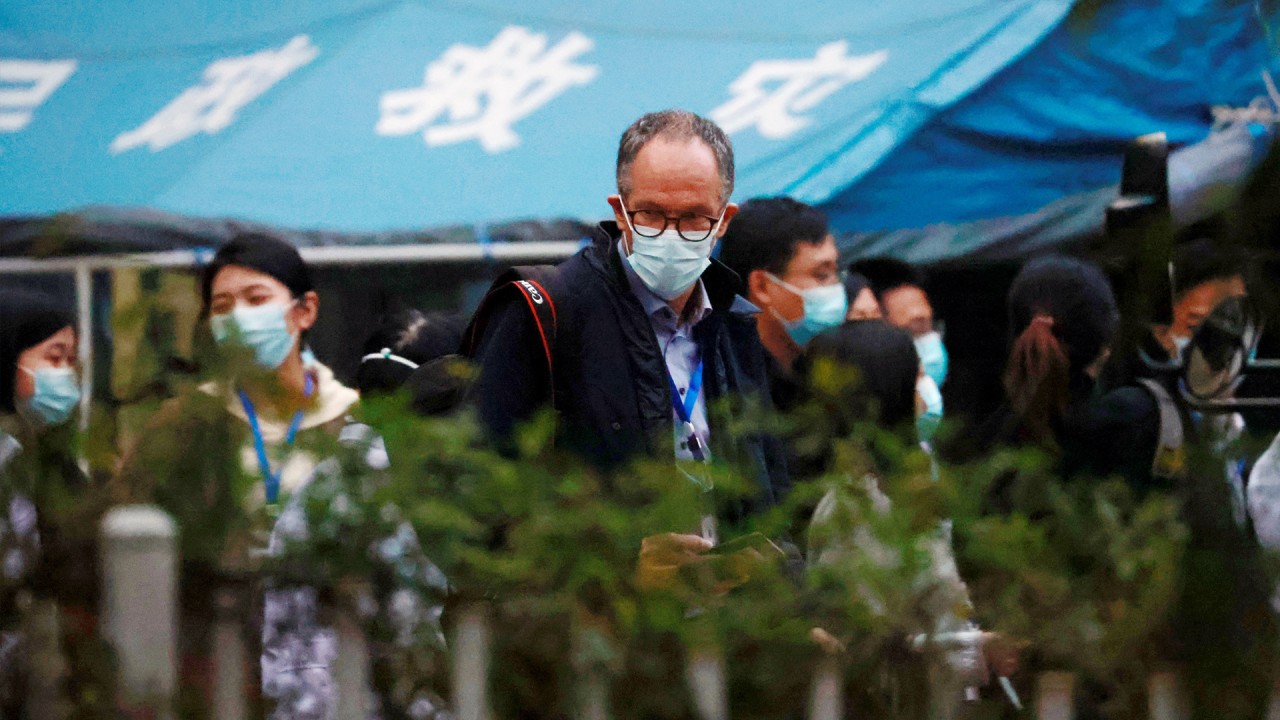 02:33
Coronavirus: WHO team visits Wuhan hospital as it probes origins of Covid-19 pandemic
Coronavirus: WHO team visits Wuhan hospital as it probes origins of Covid-19 pandemic
After the phase 1 mission concluded, Tedros said "all hypotheses" remain on the table, and in comments last week said that "lab accidents happen".
On Thursday, Chinese officials stressed their view that the next phase needed to be carried out continuously in multiple countries and regions around the globe, and that work already done during the first mission to China did not need to be repeated.