Science
Get more with myNEWS
A personalised news feed of stories that matter to you
Learn more
Chinese scientists hope to unlock secrets of human brain with high-res image from a monkey
Team found a way to get a full 3D image providing an unprecedented level of detail that could be used for research into neurological conditions
They say it could be applied to other organs or body parts and combined with technology like AI to improve understanding of their inner structures
Chinese scientists
have obtained the world's first high-resolution, 3D image of a monkey brain, which they say could be used for research to treat
human diseases
such as Parkinson's.
Though smaller, a monkey brain is among the closest to
the human brain
in terms of structural complexity and cognitive function. A high-resolution image covering every neuron and fibre could help to answer questions on how the human brain works and how it goes wrong.
The team from the University of Science and Technology of China managed to get a full brain image with a resolution of 1 micron – or a thousandth of a millimetre. That provides an unprecedented level of detail for brain cells that are typically about 100 microns in size.
But the image of that one monkey brain is enormous – more than 1 petabyte after it was compressed – so the researchers had to use artificial intelligence to analyse it.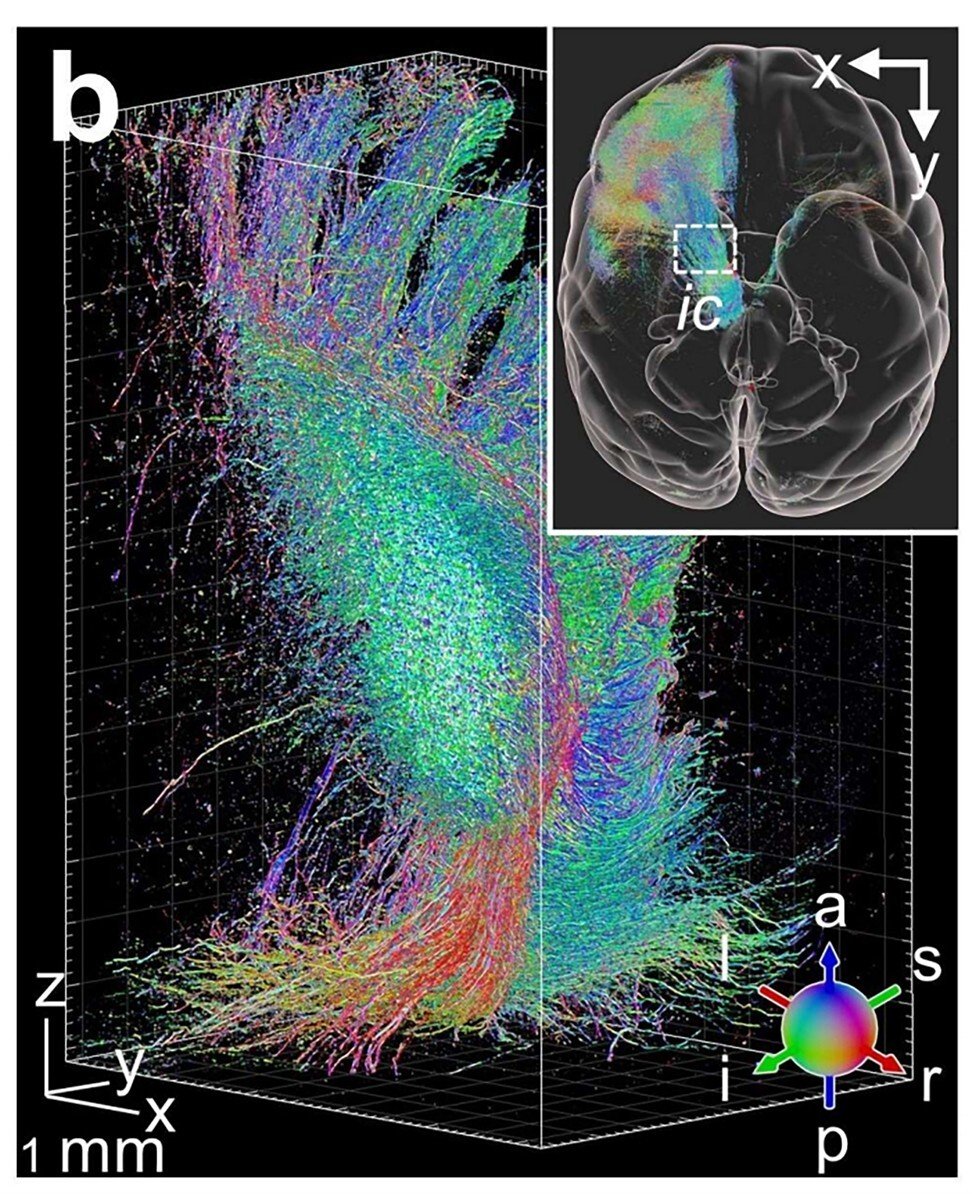 "Whole-brain mesoscale mapping in primates has been hindered by large brain sizes and the relatively low throughput of available microscopy methods," the team led by neuroscientist Bi Guoqiang wrote in a paper published in Nature Biotechnology on Monday.
"Given the status of the rhesus macaque as a major experimental animal for modelling human cognitive functions and brain diseases, a fundamental task in neuroscience and neurology is mapping structural connectivity among different brain regions and neurons of the monkey brain," they added.
The team spent five years developing the imaging technology at a laboratory in Shenzhen until they could take an image of a monkey brain in less than four days. That speed had previously been considered impossible as the complexity of the brain meant a high-resolution camera could only take images of tiny areas one at a time – even a mouse brain could take days.
For the monkey brain, which is 200 times larger than that of a mouse, the Chinese team took an unconventional approach. The animal was injected with a genetically modified virus that produced a fluorescent protein when it entered the neurons. Eight weeks later, the brain was removed and dissected into 250 slides which were passed through a laser scanner. The fluorescent protein lit up and the inner structures of the brain cells were revealed in extraordinary detail under a camera.
But that did not provide the full picture – these separate slides had to be perfectly aligned and stitched together. To come up with the final image, the Chinese team worked with scientists from the Massachusetts Institute of Technology and the University of California, Los Angeles.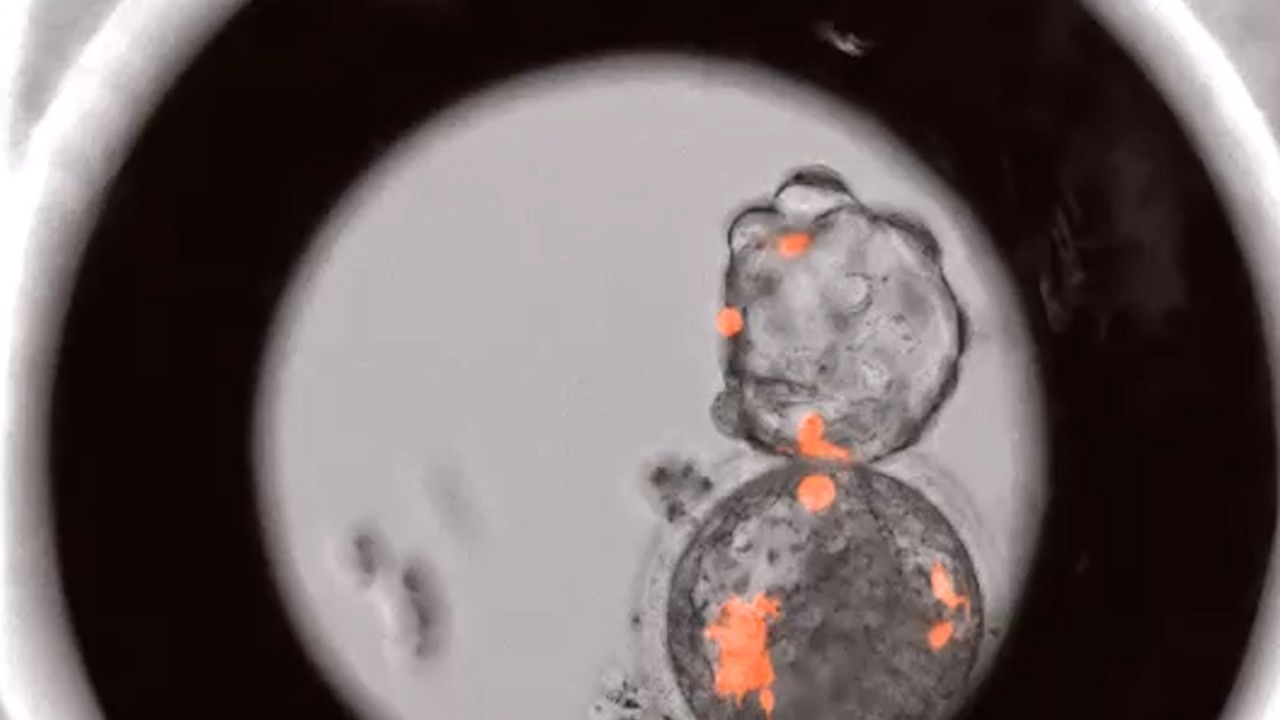 01:02
China-US scientists create world's first human-monkey 'chimera' embryo amid ethical storm
China-US scientists create world's first human-monkey 'chimera' embryo amid ethical storm
To prove that the process was efficient and reliable, the Chinese team mapped the brains of three male, 10-year-old monkeys. They stressed that ethical protocols for animal research had been strictly followed, and the Adeno-associated virus the monkeys were injected with was not known to cause disease.
According to the researchers, the imaging process could be applied to other organs or body parts and, combined with technology like AI, it could significantly add to knowledge of their inner structures and how they work.
China is investing more in neurological research like this under a 54 billion yuan (US$8.4 billion) national programme, the China Brain Project, launched by the government last year.
Some research in China has been controversial – genetically modifying monkeys with brain disorders like autism and creating human-like brain cells in monkeys to make them smarter – and drawn criticism for blurring the boundary between humans and animals.
But the researchers say their work could help find treatments for many brain-related diseases, and even advance technology like computer chip brain implants.
This article appeared in the South China Morning Post print edition as: Scientists take 3D image of monkey brain